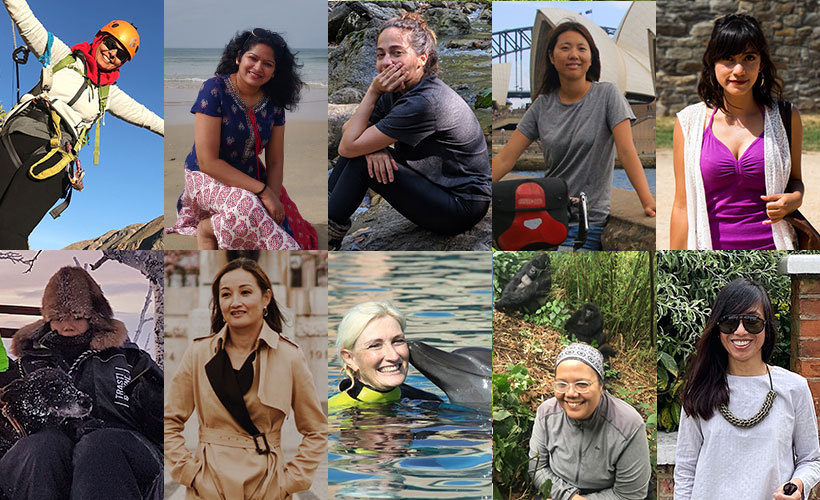 Just like the rest of the world, we are not travelling during this COVID-19 pandemic, but we hope you turn to Zafigo as a source of inspiration for your future travels. Please stay safe and adhere to any quarantine and movement control orders that have been imposed in your country.
Zafigo Stories aims to bring a community of travellers together through sharing stories of personal travel and life experiences, in hopes of giving you a glimpse of what is happening in different corners of the world.
For the first series, we bring you #HumansOfLockdown. While the world is busy practising social distancing, we are doing the opposite. We are physically distancing, but still reaching out, and staying socially connected with our community of global women travellers. We are all in this together and hope that by bringing you stories from our readers and ZafigoX alumnae, we can continue to feel connected, even though we are far apart.
"Where in the world are you self-isolating, what is the situation like, what are you doing to cope, and where do you plan to go after the pandemic?"
Everyone has a story and we want to hear yours. Share your story with us via DM, or tag us in your story using the hashtag #ZafigoStories #humansoflockdown.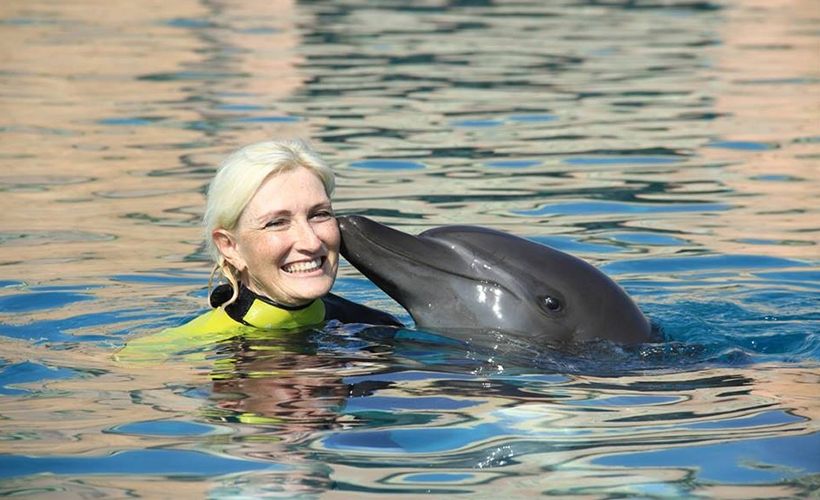 Beverly Aisha Roach, high-risk security expert and security trainer
Tell us a bit about yourself and your lockdown situation.
I am from Parksville, British Columbia, Canada. I currently live in Manila, Philippines and am spending my quarantine here. I started work from home on 12 March while imposed quarantine started on 15 March.
We are on a fairly strict quarantine. Grocery stores, banks, medical facilities are open. Some restaurants are open for takeaway only. We need passes to be able to go for groceries. Masks and social distancing are required.
What are you doing to cope during self-isolation this Ramadan month?
Working from home is keeping me busy since a good number of my staff are quarantining at work. Security doesn't stop working, especially when we have offices in 44 countries. I am staying with a friend who has a yard and dogs, so I am getting my missing hugs and cuddles from the dogs! It's also a gated community, so as long as I maintain social distance and wear a mask, I can walk the dogs. I exercise when I can, doing shadow boxing and band routines for the most part.
As well, I have taken the opportunity for education. I have done a number of courses offered through Coursera as well as attending a variety of webinars. I think my life might even be busier than pre-isolation! I am fasting for Ramadan, but it has seemed right rather than hard. I enjoy getting up when it's dark and no one else is up. It also allows me time for introspection.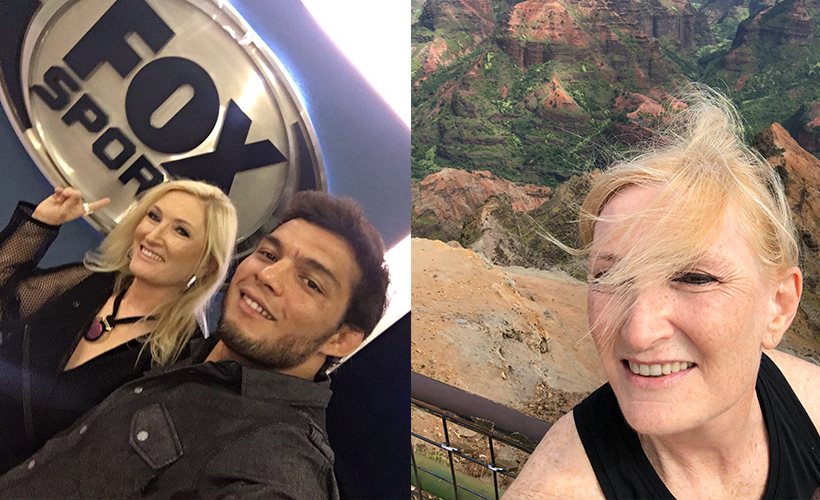 How has the pandemic affected you?
I can't say that I haven't had moments of being down. But prayer helps; as well as reaching out to friends and talking about it. As a result, that part doesn't last long. I have reflected on the situation and I feel like it is offering new opportunities and presenting new paradigms for everything we do. It's time to rethink because clearly some things were not working. I hope the human race is up to this challenge!
Where is the first place you want to travel to once the lockdowns are lifted?
Well, I had plans to go to South Africa that had to be cancelled. But I have booked a week in the Maldives for the first week of July in the hope that it will come to pass! Other upcoming travels include Bangladesh, Singapore, Bangkok, and Edinburgh. Let's toss in Japan and Canada for good measure!
Irmina Kristina, in the leather bags and coffee business
Where are you currently?
I am originally from Yogjakarta, Indonesia. I am half-Indonesian and half-Dutch. I came to visit my family in the Netherlands, but right before I was going to fly back to Indonesia, my tickets were cancelled. I am now waiting for the routes and stopovers to re-open so that I can go home.
Are you currently in isolation/quarantine?
In the Netherlands, we're not really isolating, but more social distancing. People are still able to go out with some conditions. It has been about two months. Coffee bars and restaurants are open only for take away, but coffee shops (the Dutch equivalent to a weed shop), hairdressers, and other secondary businesses are closed. The government has imposed fines for disobedience – EUR40 (approximately USD44) per person and EUR4000 (approximately USD4400) for companies (for example, hairdressers if they dare to open).
How are you coping?
I will be doing whatever I can to save myself from boredom, like walking and playing with the neighbour's dog, making my DIY skincare, trying new food recipes, gardening (also watching birds in the garden), and watching Netflix.
How has the pandemic affected you?
It's affected me a lot. My leather production line in Indonesia is delayed because of government rulings. Some suppliers and services are also closed, so it's difficult to continue with production even when our own people are ready to work.
Some of my coffee customers also postponed their purchases because they have fewer customers. My coffee event, Amsterdam Coffee Festival, in the Netherlands got cancelled. This was also a reason why I came here.
Many things are affecting my businesses, and they support each other in term of income and cash flow. Things are now more difficult too, as living costs in Europe are much higher than in Indonesia.
Where is the first place you want to travel to once travel bans have been lifted?
Home. And hopefully also Bajawa, Flores.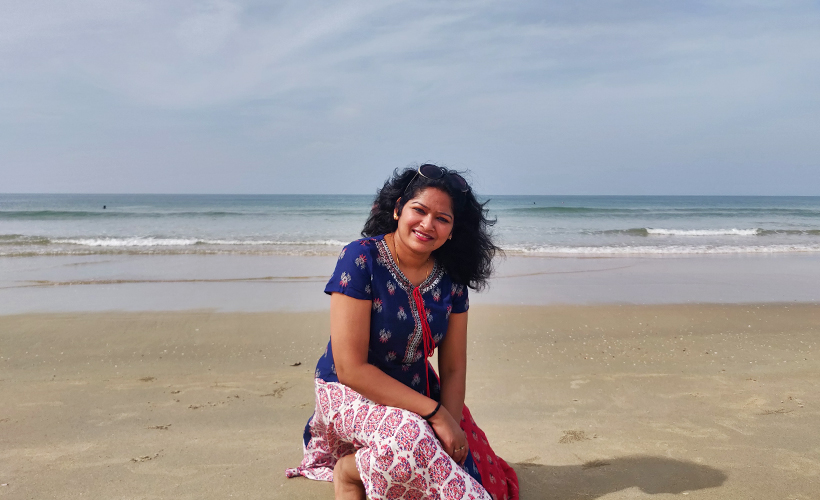 Prachi Garg, tour organiser and writer
Tell us a bit about yourself.
I organise women-only tours in India and Southeast Asia under my brand name Ghoomophiro. Besides this, I also write books on entrepreneurship and have written five books, namely Superwomen, Super Couples, SuperSiblings, The Legends of a Startup Guy, and Startup-Secrets from the Ramayana.
Are you currently in isolation/quarantine?
I am from India and currently residing in the capital city of Delhi. India has been under lockdown since 22 March due to COVID-19. I, with my family, am doing the same.
What is the situation like?
In Delhi, the situation is moderate, though being the capital city, it has been marked as a red zone. What's good is, people are following rules and taking this seriously. Shops for all essentials are open, and during shopping, proper social distancing is being maintained.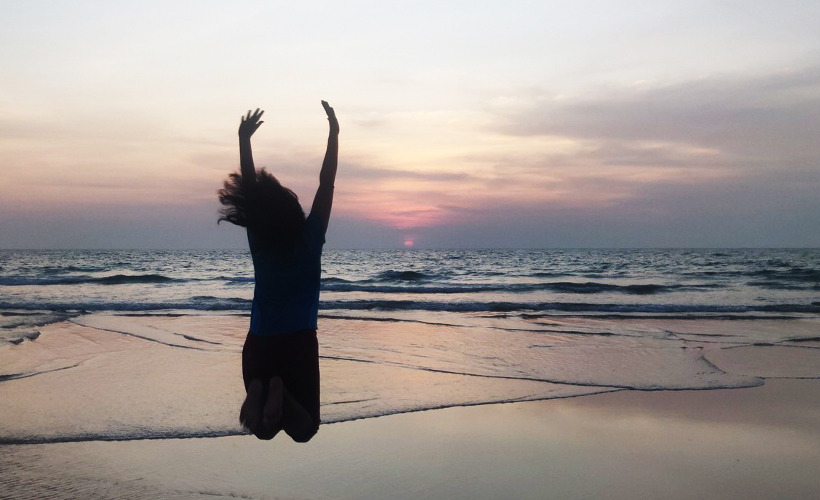 What are you doing to cope?
I keep myself engaged in my fitness regime, cooking, working on my upcoming novels, and strategising for my start-up with these changing times.
How has the pandemic affected you?
Well, since travel across the globe has been hit badly by COVID-19, and being the founder of a travel start-up, we have faced a big hit with literally zero bookings in the last three months. We are working out ways to cope with the pandemic.
On a personal level, it has helped me to evolve, and I could pause for a while in life. It's a pleasant break and an opportunity to spend more time at home and with the family with minimal distraction from work. Overall, these are 2.5 months I will cherish.
Where is the first place you want to travel to once the lockdowns and travel bans have been lifted?
Rameshwaram in the south of India, with my parents and to indulge in diving.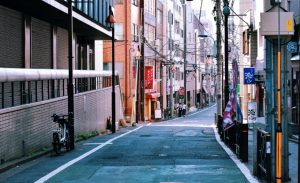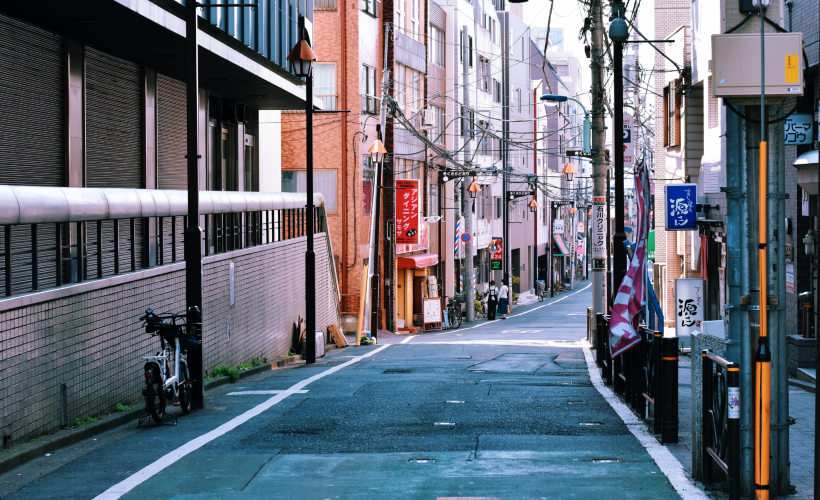 Just because you're currently grounded, that doesn't mean you can't keep up to date with travel news. Here's what's going on around the world while we're all doing our part staying home: COVID-19 Vs Travel: The News You Need To Know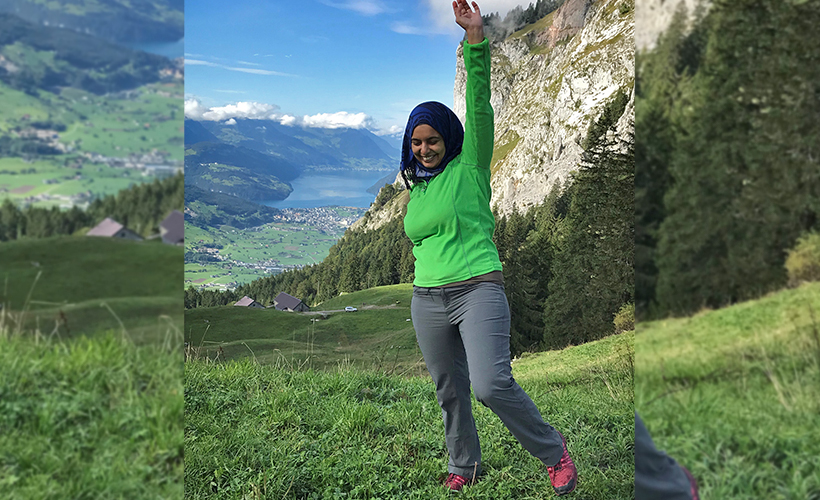 Razwana Begum, lecturer
Tell us about yourself and where you are.
I'm a Malaysian-born lecturer based in Singapore. There's been a government-mandated Circuit Breaker in Singapore since 7 April. Everybody's working together to contain the virus. It's a united movement, doing their part by staying home, following the social distancing measures, wearing masks. We see progress with a lower community spread. We are working harder to contain the number of migrant workers who've tested positive. We have more than 26,000 cases as of 14 May 2020.
What are you doing to cope during self-isolation, especially this Hari Raya?
Working from home. I am busy teaching, marking papers, and developing courses. So, I am not really isolated or lonely. I meet a lot of people virtually – students, fellow lecturers, associates, partners, and stakeholders. I am rolling out a new undergraduate programme with the first batch of students enrolling in July 2020. It's a crucial stage for my future students and doing this online, off-site is demanding. The preparation is keeping me busy and Zoom fatigue is real!
To break away from work, I try to spend time outdoors, keeping fit by running. As for the month of Ramadan, this year is different without the communal night prayers. Most of my family members are based in Malaysia, and we will not be able to travel to visit them this Syawal.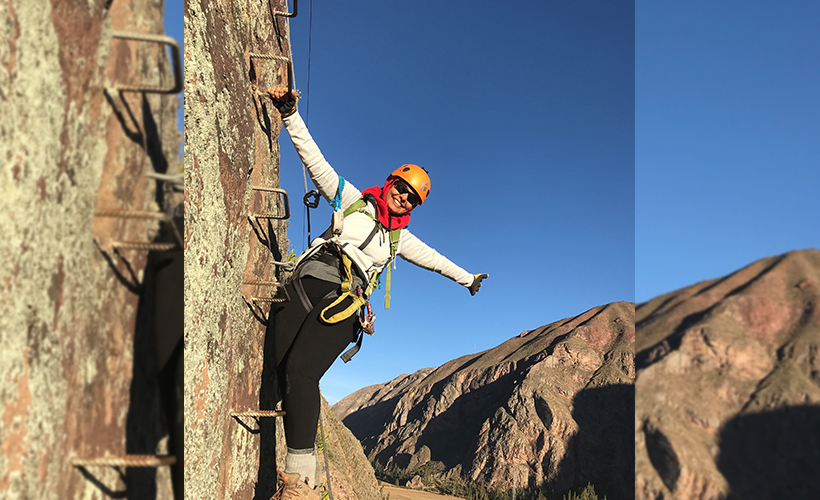 How has the pandemic affected you?
I'm productive in many ways, with less time taken to travel to work. I get to rest as well and I'm not rushing during peak hours. This year, Ramadan is unprecedented – there are no bazaars or travelling to buy food, and with the mosque closures, I have more time to perform religious obligations. However, the flip side of this is the limited exposure to others, lack of community engagement, meeting family members and friends – which is a huge part of Islam.
Apart from the day to day routine, the pandemic adversely affected my travelling plans – I take much joy in being outdoors and being active in my travels. With the Circuit Breaker, it's harder to run outside, to stay fit, and prepare for my next climb. Indoor training is monotonous; there's nothing like being out in nature.
Where is the first place you want to travel to once this is over?
Australia. An important trip that was cancelled because of COVID-19.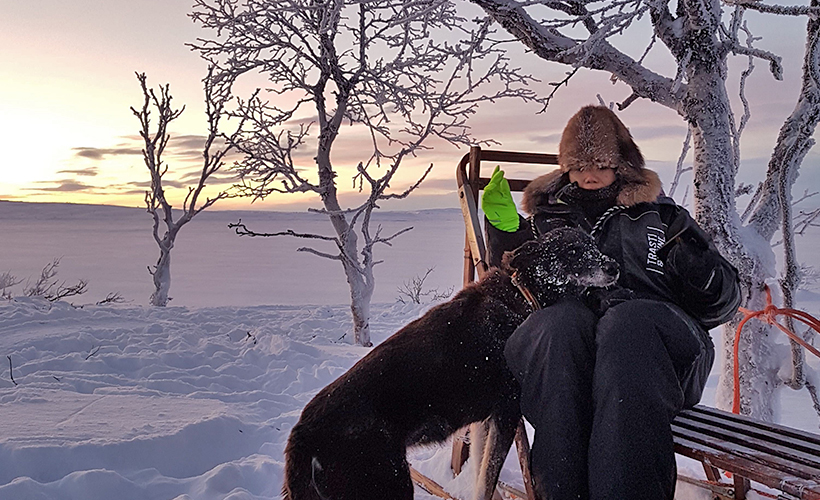 Debrina Aliyah, writer and editor
What's the situation like where you are?
I'm in Milan, Italy. And have been in isolation since 8 March. We were in complete lockdown until 3 May, and it's been a week since the government started lifting restrictions slowly. Now, we're allowed to go for runs/walks and restaurants are open for takeaway instead of just deliveries. We will be seeing a gradual return to public life in these coming weeks although all measures are pretty much KIV on the infection numbers.
What are you doing to cope during self-isolation?
Since day one, I implemented a game plan, a routine to incorporate all the things that I usually do, but turning them into 'at-home' versions. So with the absence of having to travel, I created a version of my usual life within my home. In terms of productivity, fitness, and routine, I would say I'm coping pretty well. The only thing I really do miss is human interaction, seeing my friends, and the sun.
How has the pandemic affected you?
What bothers me the most is how I'm unable to plan for the months or maybe even the year to come, as obviously the world will be somewhat different after this. And me being a type A, not being able to see at least an outline of what things could be really takes me out of my comfort zone.
Where is the first place you want to travel to once the lockdown is over?
A very special resort that's dear to my heart that I shall not name on the west coast of Italy, on Porto Ercole, where a secluded rock by the sea awaits me.
Dr Catheryn Khoo-Lattimore, Associate Professor of Tourism
Tell us a bit about yourself and what it's like where you are.
I'm Catheryn Khoo-Lattimore, an international speaker and Associate Professor of Tourism, based in Brisbane, Australia, where the weather is always perfect. In Queensland, all the restaurants, cafes, schools, playgrounds, and gyms are closed, but we can still go out for exercise and work. Home improvement and some retail outlets are still open, as are hair salons (essential service for some people, I guess). We can also have two visitors at home.
What are you doing to cope during self-isolation?
I miss going into work, working in my own private space, seeing people, and giving hugs. I really miss picnics with friends, dining at a restaurant, and I really, really miss being on the road.
Some 20 years ago, I used to compete in duathlons but I haven't really gotten back on a proper road bike since having my first child. About three weeks ago, I bought a serious bike and have been riding approximately 120 kilometres a week! I forgot how much I've missed it until I got on the saddle.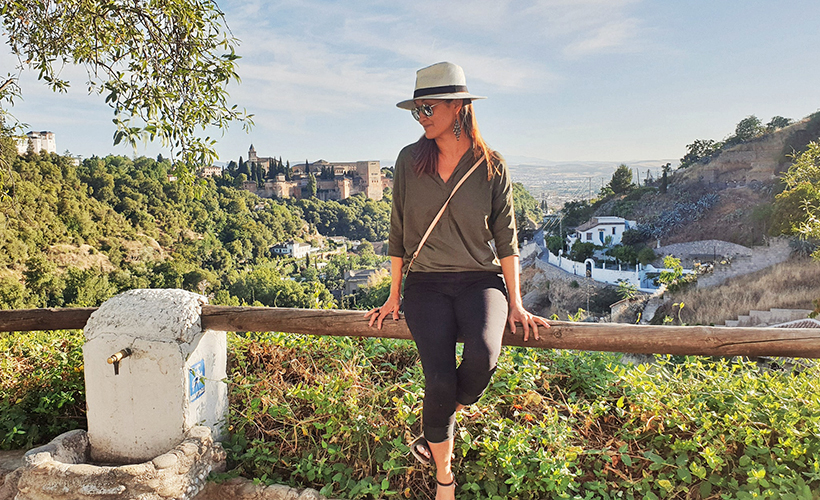 How has the pandemic affected you?
This pandemic has affected me in more ways than I'd like to admit. Physically, it's draining. I've three kids aged 11, six, and four. Schools have been closed for five weeks now. This means homeschooling on top of my own full-time work. When they're so little and at home, they're constantly needing attention and food. Working on the dining table with three little ones is highly stressful, especially when my work is one that requires a lot of intellectual input and thinking. I usually cannot work with noise, so it's particularly challenging for my work style.
Prior to COVID-19, I travelled about five months in a year, so I now have flight credits waiting to be used when travel restrictions lift. I have already cancelled travel to Ecuador, Costa Rica, India, Taiwan, Malaysia, and Bhutan which were planned for February through to June, and travel plans for the second half of the year look like they will have to be cancelled as well. This is extremely difficult for a personality like mine, my restless spirit, and a life that has revolved around travel and international friendships. I meet a lot of my friends on the road; I miss them and that lifestyle terribly.
Where is the first place you want to travel to once travel bans have been lifted?
The kids were going to have a ski holiday in New Zealand, so if that doesn't happen, we will probably find a way to caravan across the North Island of New Zealand when we can travel again. Most immediately, we'll go on a camping trip locally to help out the local economy and small tourism businesses.
Jin Jeong, world cyclist
What do you do for a living and where are you now?
I am travelling the world by bike and am currently in Sydney, Australia.
Are you currently in isolation/quarantine?
There is no quarantine. The government made a list of 14 things you're allowed to do when you go out, such as exercising, walking, grocery shopping, hospital, public office, working, and so on. It's not like Europe; here there's more freedom. We don't need permission to go out. Personally, I didn't go to town for the first two weeks except once to do some shopping. But now I go out a bit more for cycling as COVID-19 cases are decreasing.
What is the situation like?
It's quite stable at the moment. But still, there are some rules to adhere to like no gatherings of more than two people. Also, dining-in at restaurants is forbidden, with only take-away allowed. But I see lots of cars on the road still. I think only old people are staying at home at this point.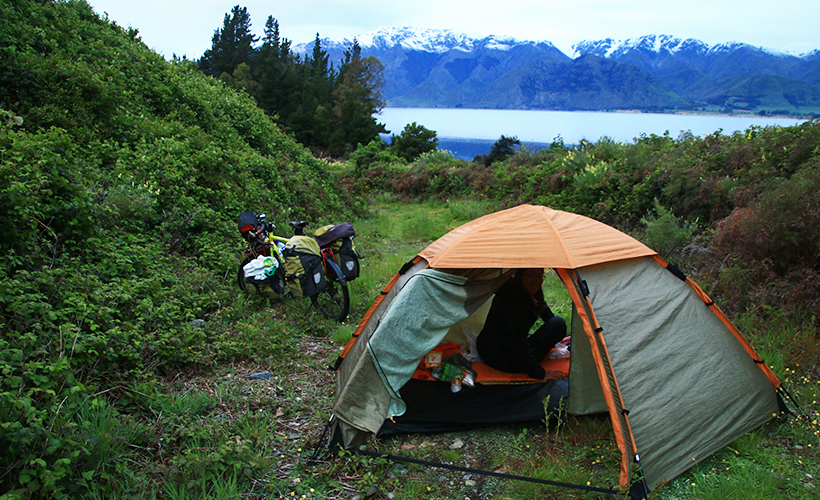 What are you doing to cope during self-isolation?
I bought a used guitar and am learning to play. I try to update my blog and YouTube about my travelling. I play board games with housemates. These days I am so into chess. I play only online as none of my housemates play it. There is an amazing chess website where I learn and correct my mistakes. By the end of this pandemic, my chess skills will have increased by a lot!
How has the pandemic affected you?
I have travelled for eight years and was about to go home this September. But due to COVID-19, I am stuck in Sydney. My plan was to be stuck in Taiwan until it calms, travel a little bit more, and go back home to South Korea via North Korea if possible. But the week I was supposed to leave, many countries including Taiwan blocked foreigners from entering.
At first, I was so upset and frustrated because Sydney is expensive to stay in for the long-term without work. And I am not sure how long I have to wait here, which makes me nervous. Sometimes I am angry about this virus. Then I try not to be hateful. Mostly I'm calm at the moment. I will try to wait until June or July and see where I can go.
Where is the first place you want to travel to once travel bans have been lifted?
Taiwan. Because it was my original plan.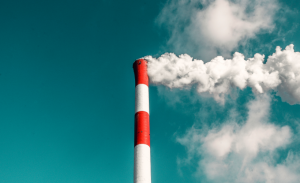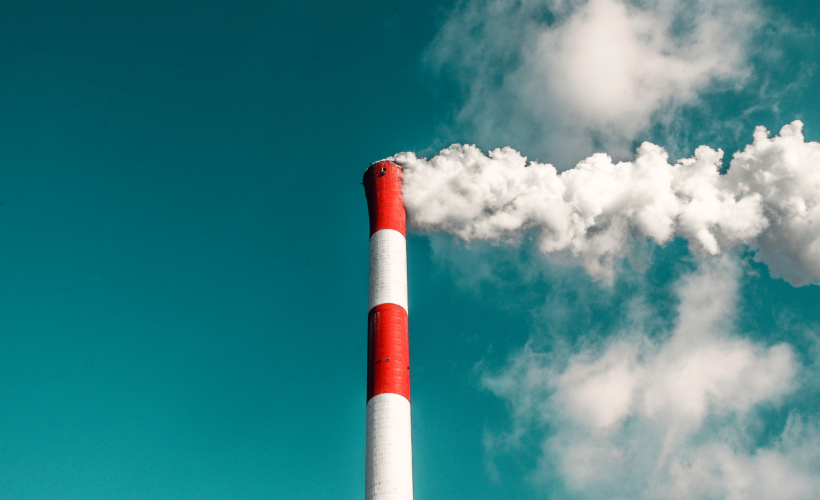 While everyone is focused on the pandemic, Mother Nature is focused on healing from years of abuse. So how exactly is the planet mending itself during this period of restricted travel?: COVID-19 Vs Nature: The Pandemic's Affects On The World's Environment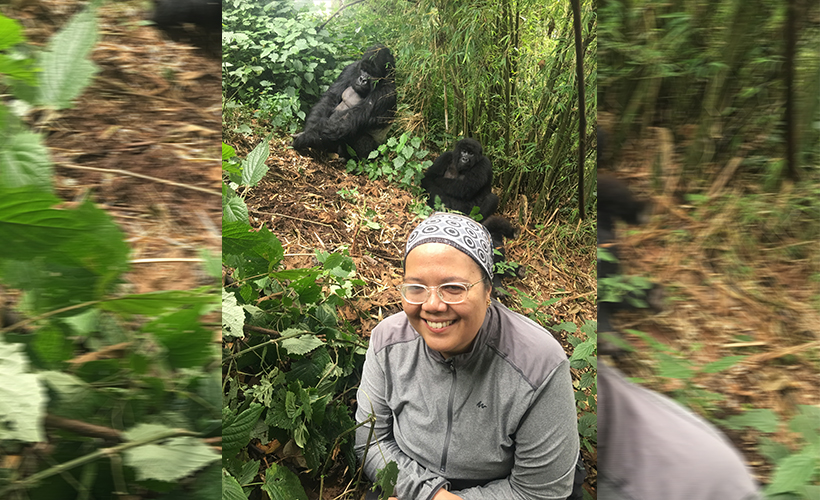 Anita Ahmad, Head For Community development & Humanitarian Response at Yayasan Hasanah
What's the situation like where you are?
I'm currently in Malaysia that's still under the Conditional Movement Control Order. As of 26 April, there were 5,780 cases of infection in Malaysia with 1.7 per cent deaths for a population of about 32 million. So far 66.8 per cent of patients have recovered. There were no records of death today and the numbers of those infected are slowly getting lower. So it's promising. Nevertheless, we are all reminding each other not to get complacent yet. I live in the city, and people have generally been staying in, so my surrounding area is quiet except we are hearing more and more birds chirping and seeing them flying about, which is lovely.
What are you doing to cope during self-isolation?
Well, I have been working long hours to contribute to helping my country fight the pandemic. That keeps me feeling useful and focused on present-day needs and not think too much of the uncertain future. Some days, I do get really tired, so I make sure to fit in a hobby or two like growing vegetables in my condo or doing some artwork.
I also eat organic fruits as much as I can, exercise by walking in my condominium's car park and remember God every day. I make sure to wind down at least an hour before going to bed so that I sleep well. Living alone, and despite being an introvert, I also make sure to speak to someone on the phone every other day so that I connect with someone meaningfully and don't feel so isolated.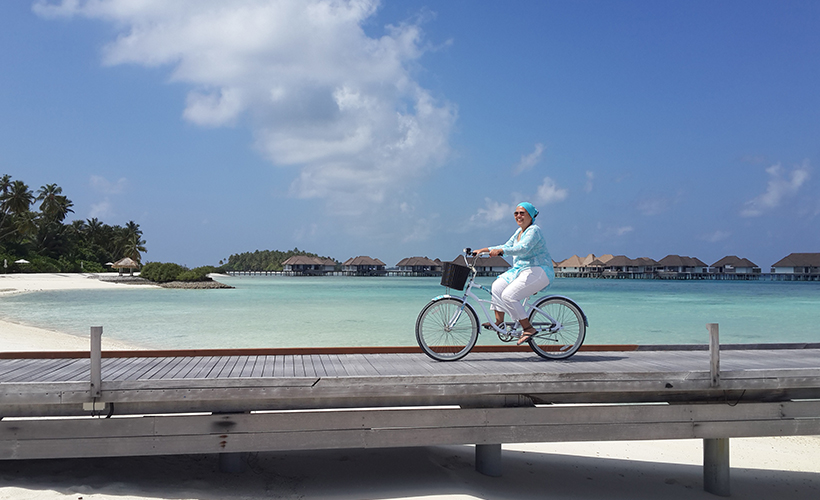 How has the pandemic affected you?
Thankfully, I'm blessed to have my family in my neighbourhood, and the means to eat and live well. The main difference now is there is continuous hours of work with what feels like never-ending concalls, sometimes even on Saturdays! So while life is functional, it's really been an adjustment to work in front of the computer all the time so cabin fever does set in at times.
Also, I do usually like to go aqua running or go away for short weekend trips to recharge, so this is quite a change not having access to a pool and having to be locked in within a 10-kilometre radius. And, for the first time in my adult life, I'm not yet making any plans to travel overseas this year! I have also started cooking more and am finally satisfied with my meat curry after a few practises, which in the past I never enjoyed eating.
Where is the first place you want to travel to once the travel bans have been lifted?
Somewhere by the beach in my country so that I can contribute to stimulating the local economy and because I really miss being in an open space! I am thinking either Langkawi or one of the islands off the East coast of Malaysia.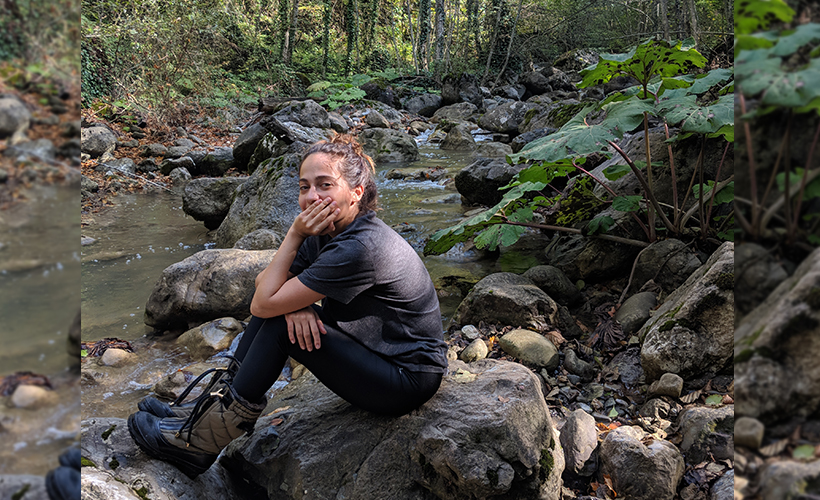 Özge Elif Özer, writer and postgraduate student
Tell us a bit about yourself and where you are.
I am currently doing my master's degree in Sociology and Demography, mostly with my savings and freelance writing. Right now, I'm in Barcelona, Spain.
Are you currently in isolation/quarantine?
Yes, I have been in quarantine since the government here declared a state of emergency on the 13 March. Since then, we are only allowed to leave home for essential shopping in markets close to our houses.
What is the situation like where you are?
It is unclear, to be honest. There are days with the cases showing a decline day after day, but then it seems like it goes up again. Overall, Spain is one of the countries that's been hit the worst by COVID-19. The death rate per capita due to the pandemic is the highest in the world. There is also a lot of discussion on how the migrant community has been more vulnerable due to poorer living conditions and employment conditions. A topic mostly brought up in the media is about gig-economy workers with no proper safety net for them in this crisis, and with barely living wages.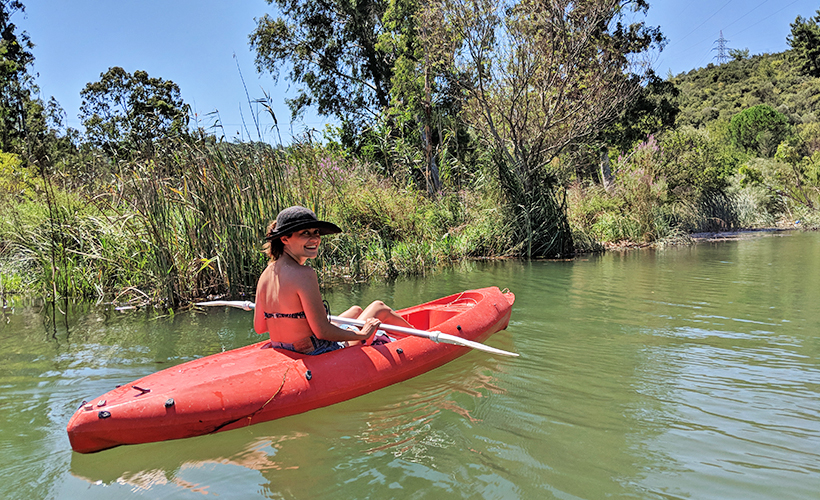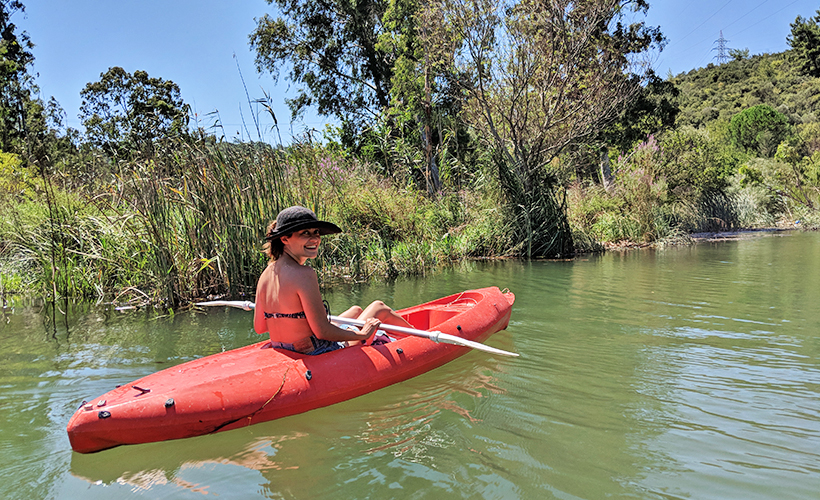 What are you doing to cope?
I try to do a lot of stuff because something that works one day doesn't work the next. I have assignments to do for my degree, and even though they keep me busy, there is also added pressure that comes with them. Seeing my friends go through difficult times has been challenging as well. However, I try to keep a journal of my ups and downs, give myself time to relax, and disconnect from the news from time to time. This has been most helpful for my mental health.
How has the pandemic affected you?
I lost some freelance work, but I have savings, so I feel privileged about my finances. Thinking about the long-term, future consequences are something that affects my mental health, but I have to keep reminding myself not to go into a spiral about future anxieties, but rather, try to find ways I can be of help to the people around me and the community.
Where is the first place you want to travel to once the lockdown is over?
I actually want to enjoy Barcelona properly once the lockdowns are lifted. I've been studying and delaying all the plans with my friends, and sightseeing, so hopefully I will do all of that. Mostly just meeting with my friends at the beach, going for hikes in Montserrat, and visiting the museums in town.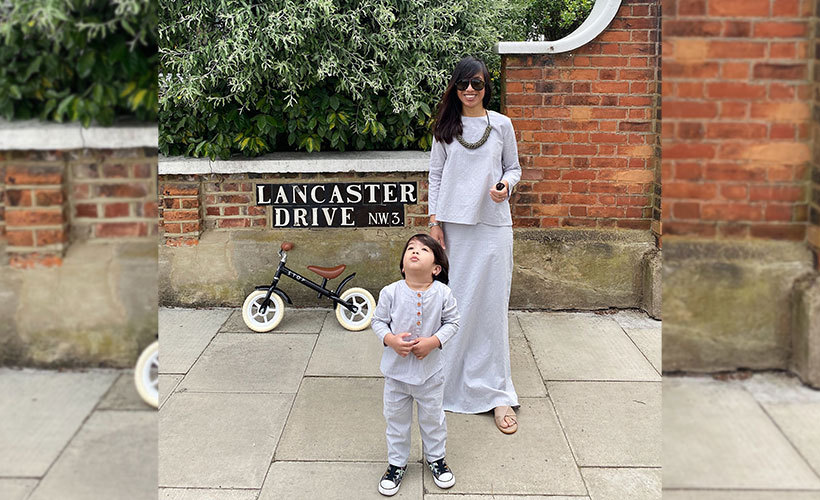 Nadia Fauzi, Co-Founder of The Natty
What's the situation like where you are?
I'm in London, United Kingdom (UK) and our social distancing started on 16 March. We were allowed to go outside daily for exercise for an hour each time. Now, the UK government has relaxed the lockdown rules a bit more by allowing us to be outside in the parks for a longer time. Social distancing is advised, but I'm still hesitant, so safe to say, we're staying home and only walk or cycle around the neighbourhood on weekends!
What are you doing to cope during self-isolation?
I've been busy sorting out Hari Raya orders. On top of that, I've also been cooking for the family more. They seem to think I'm running a restaurant and can just order whatever they feel like having! Having said that, I've been trying a lot of new dishes and been baking with my toddler too (not something I would've done had we not been in a lockdown).
Any plans for Hari Raya?
Hari Raya will be via Zoom with family and friends back in Malaysia. I'll be cooking the usual: nasi impit (compressed rice), ketupat palas (rice dumpling), kuah kacang (peanut sauce), nasi tomato (tomato rice), and rendang ayam (dry chicken curry), and then the kitchen shall be closed!
How has the pandemic affected you?
I tend to be working more than usual. But I'm also appreciating the additional family time I'm getting.
Where is the first place you want to travel to once travel bans have been lifted?
HOME! I haven't seen my parents in over a year. We were supposed to go back to Kuala Lumpur in March but have postponed the trip.
Get all the latest travel stories from Zafigo. Follow us on Facebook, Twitter, and Instagram.