It appears that virtual fitness training is all the rage. Popularised by celebrities such as Carrie Underwood and Candace Cameron Bure, this new method of working out is really tapping into the pain points of everyday folk – a lack of time.
Virtual fitness training allows you to work out from the comfort of your own home. Or anywhere for that matter. While in the city you call home, you can forget that dreaded commute to the gym after work; while away, you can continue your workout routine even in your hotel room or at the hotel's gym.
We live in a busy, fast-paced world where it can be difficult to fit in exercise and fitness training, however, technology has moved at an equally rapid pace. The array of online fitness platforms available allows every traveller to keep fit and healthy, while exploring the world.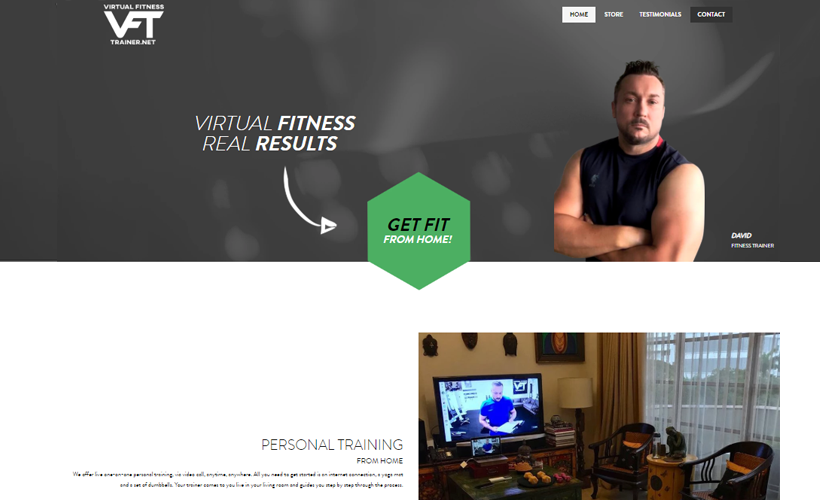 Why types of training are there?
A quick Google indicates you can receive virtual fitness training for just about any fitness exercise that interests you. You can do yoga classes, ab workouts, cardio, weights, the possibilities are endless.
The best part? The prices are always cheaper than having an in-person fitness class. Teaching virtually means fitness instructors can have a lower cost base, and being online opens you up to the world. This larger demand means lower prices.
---
Easy, go-to tips, tools and suggestions on how to use any travel destination as your playground for staying fit and healthy:
---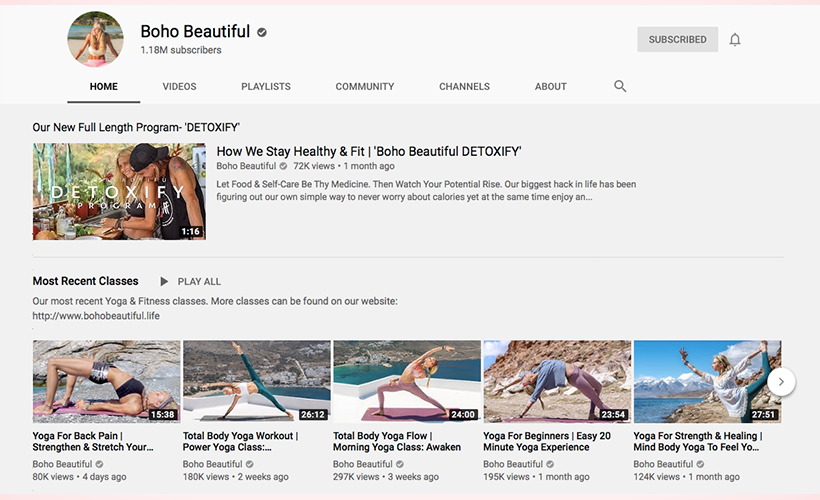 Online fitness platforms
There are a number of ways you can join a workout online. Here they are:
Fitness apps
There is a range of fitness apps such as the Abs Workout app and the Nike+ Run Club app. Alternatively, Gaia is a yoga and mindfulness app with workouts, routines, and motivation to follow. I have all three and use them every week. They've been instrumental to my fitness and health.
YouTube Fitness Channels
YouTube fitness channels allow you to workout at your own pace from your own living room! A few really good ones I follow are Boho Beautiful and Yoga with Adriene. They both provide videos on specific issues like back pain and tight joints. The best part? It' FREE!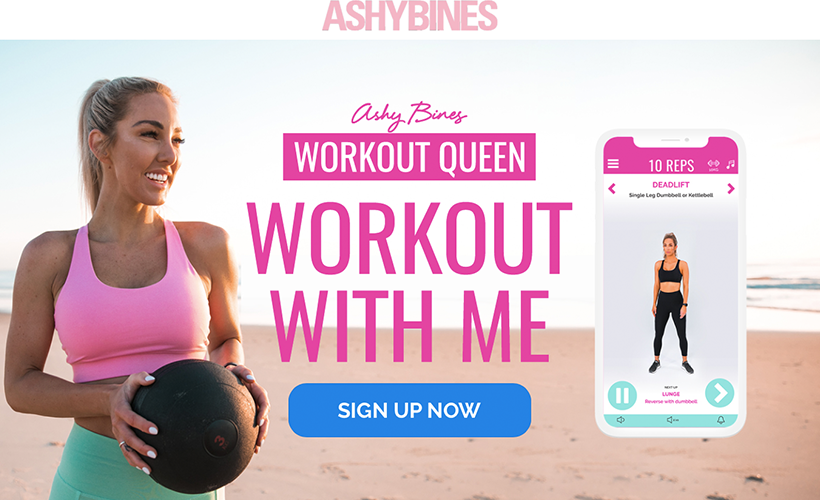 Subscription memberships
I never used to believe in virtual fitness memberships until I got guilted by a friend into paying for one, lost a bunch of weight, gained a booty, and never looked back. One example is the Ashy Bines workout fitness membership. She creates tailored workouts and nutrition plans, and you also get to connect with other women on the same fitness journey as you. Wellbeats also provide something similar. We think nothing about splashing out on an expensive gym membership. This is kind of the same, but cheaper.
Online fitness trainers
If you're looking for one-on-one personal training, there are hundreds of virtual personal trainers out there who specialise in coaching your fitness, but remotely. Some have their own platforms but common ones are Google Hangouts, Zoom, and Skype. Goodlife Fitness offers virtual fitness classes in groups, while Virtual Fitness Trainer offers "live one-on-one personal training, via video call, anytime, anywhere." Alternative virtual fitness trainers are Virtual-Personal Trainer, Tina Reale, iBodyFit, and Get Shaped Fitness.
Fitness to go
Now that we've talked about the different online fitness platforms, here's a list of the best ones to use on the road during your travels.
Down Dog: This yoga app is great to use on the road as it doesn't require any special equipment or clothing. You can do a few postures in your hotel room or dorm, at the airport, or even at the beach it has 30,000 different configurations. You'll definitely find a yoga session that suits you.
7 Minute Workout: You're often short of time when travelling; trying to eat all the different food and fit in sightseeing as well! But the 7 Minute Workout app leaves you no excuse as it gets your heart pumping with quick, easy exercises. You don't require equipment, so you can do the workouts anywhere your travels take you.
Abs Workout App: I've mentioned this one earlier, and it's also a fantastic app on-the-go as it consolidates ab workouts into small four to eight-minute blocks. I use it at home and also when I travel, as the workouts are simple, effective, and unobtrusive. You can do the ab exercises in your hotel room or in any outdoor location such as a park or a beach.
My Water: A large component of fitness and health is ensuring the right food and drinks are being consumed. When travelling, sometimes it's easy to forget your water intake, leading to dehydration. This app tracks your water consumption and adjusts it based on your country, climate, and activity. For example, if you're eating salty foods or drinking beer, it'll encourage you to drink more water.
Get all the latest travel stories from Zafigo. Follow us on Facebook, Twitter, and Instagram