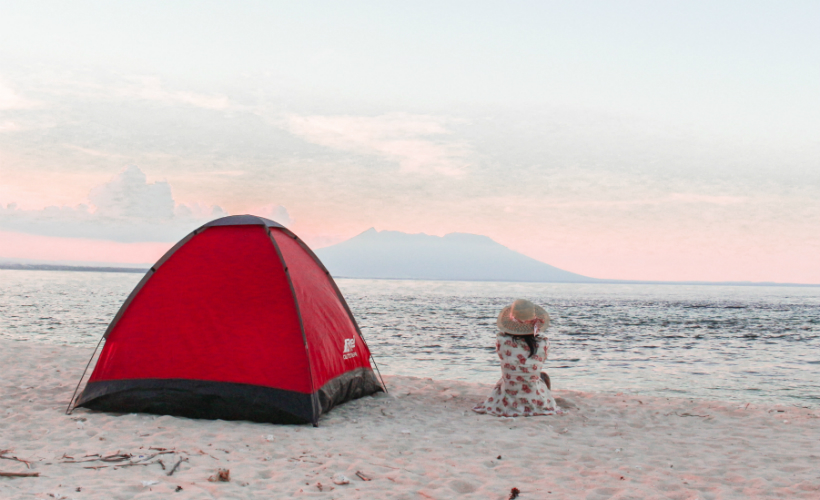 If you are tired of your stressful day-to-day and in need a break, visit Malaysia. The tickets are reasonable and there are tonnes of beautiful destinations with breathtaking nature. If you're one for a slightly off-the-beaten-track (but relaxing) break, Malaysia has a number of camping options that range from basic comfort to luxury camping (a.k.a glamping).
Malaysia has a lot to offer avid campers in terms of a beach life, complete with basic-to-good amenities and a beautiful, breathtaking experience on the beach. Since the beaches are well-maintained, and the waters crystal clear and teaming with wildlife, it's a pleasure to visit them. Here we have some of Malaysia's best camping sites that are a must-see at least once in your lifetime:
Pulau Perhentian Kecil, Terengganu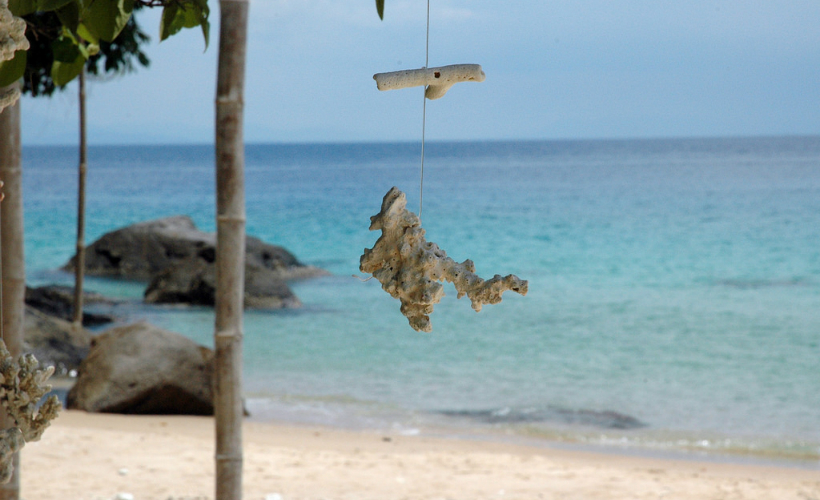 Waking up to the sounds of crashing waves is always an enthralling experience. The rainforest beach at Perhentian Kecil allows for camping on the beach at very reasonable rates. The additional benefit is that you don't have to set up your own tent! The campsite is also on a private beach, so there's no need to worry about crowds. You won't even need to get up early to book the perfect sunbathing spot! Just take note that it's lights off after midnight, so bringing your flashlight is essential. Due to excess moisture at the beach, waterproof bags are a must too. A final tip: this beach gets heavy with mosquitoes and bugs, so carry insect repellant.
Skull Sand Beach, Langkawi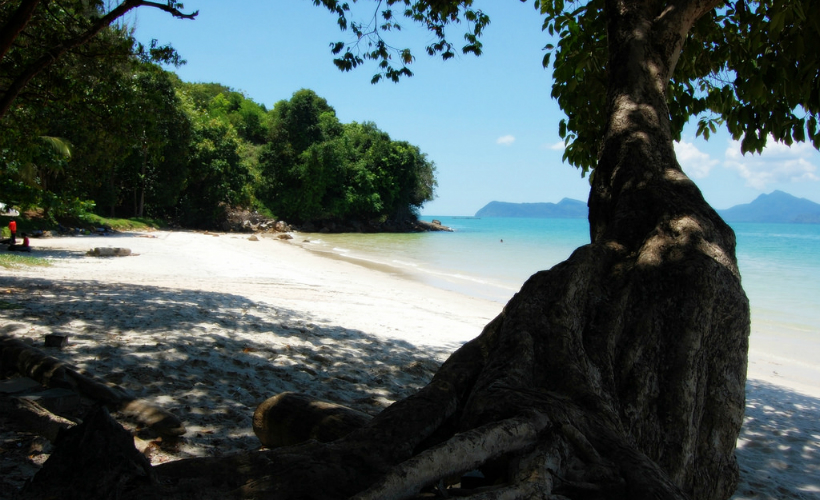 Langkawi is one of the most stunning islands on Malaysia's west coast, boasting some gorgeous white beaches. It's also a duty-free island, so it's little surprise why it's one of the country's most popular holiday spots. The place also has its own legends, where an enraged woman cursed the island, exclaiming that it will stay barren for seven generations.
Curses aside, several resorts on Langkawi offer direct access to its beaches with camping, snorkeling, and jet-skiing, among other activities. There's a quaint and beautiful beach known as Sand Skull Beach, or Pantai Pasir Tengkorak, where you can camp under the shade on the waterfront and soak up the sun. Service charges include the use of toilets and showers, but you must bring and set up your own tents. You'll also find a café there where you can buy food, but its opening hours may not coordinate with your eating hours, so come prepared with basic provisions and snacks.
Longsha Beach Camping, Pulau Kapas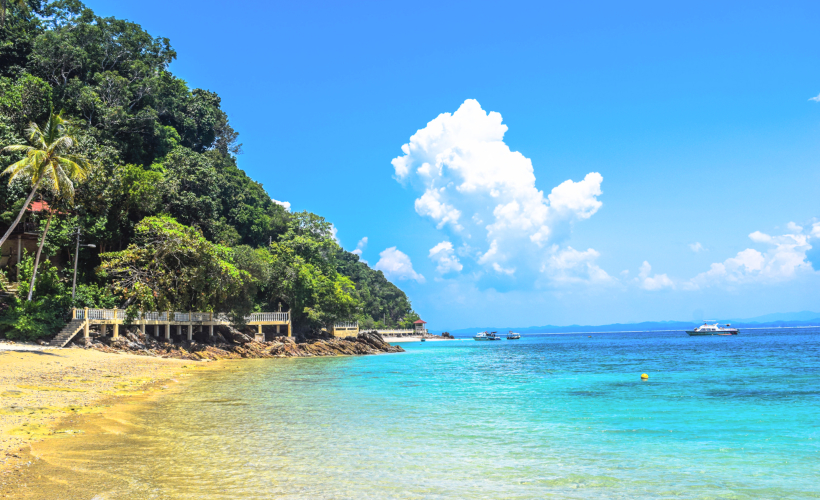 The perfect island for those who want to escape while on a budget, this is the place to be. For as low as RM15 (approximately USD3.80) per night, you can book a tent here and camp on the shore.
The tents provided are strong and sturdy, and the site has a variety of beach activities. The people are helpful and friendly too, plus there's even a cooking site where you can try these awesome stress-free cooking hacks and enjoy your meals.
What you do need to bring is a soft pillow and some bug spray since the beach is full of mosquitoes, especially come nightfall. Remember, only basic hygiene and toilet facilities are available, so this place is not one for luxury-lovers.
ANT beach camp, Batu Rakit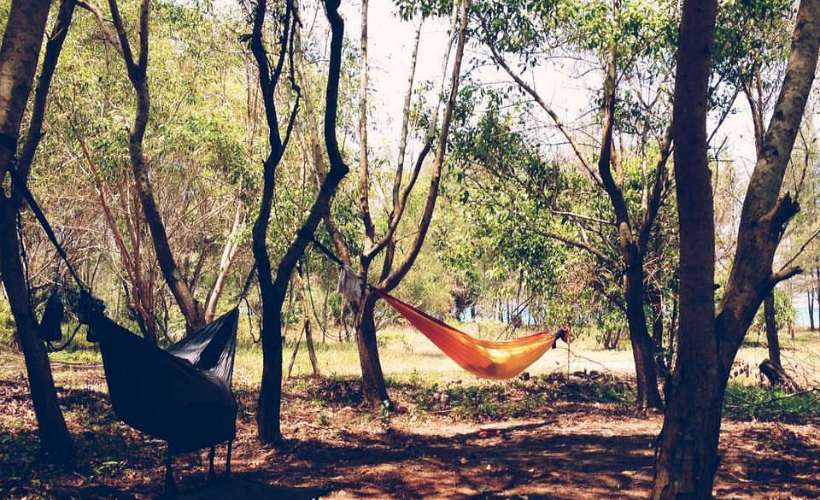 ANT beach camp is a campsite that's a mere two-minute walk to a gorgeous beach. There are fairly good amenities available here, such as clean fresh water, outdoor taps, and showers. You'll also find designated fire pits for campers to roast their marshmallows and build a bonfire. In all, it's both rustic and gorgeous, with a clean beach and crystal clear blue waters to boot.
Mamutik Island, Sabah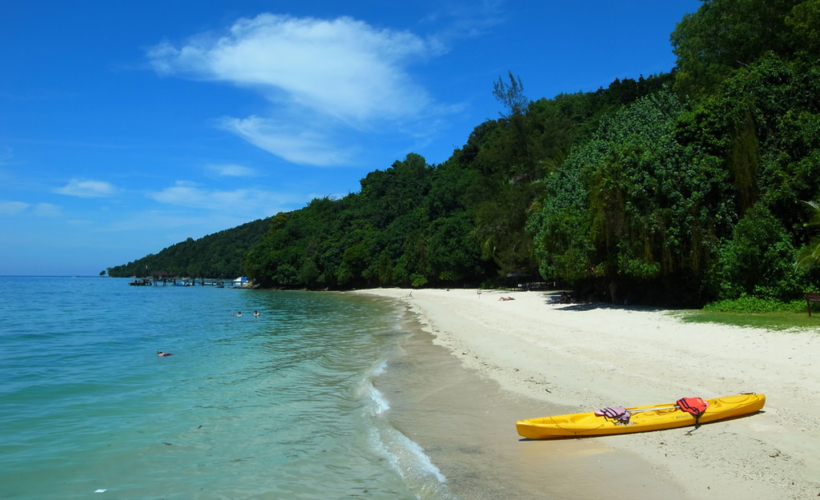 The white sands and crystalline waters at Mamutik Island make it a fantastic spot for camping. Access this stunning respite from the Kota Kinabalu jetty, where you can hop on a boat to the island in 10 minutes.
Mamutik is the ultimate spot for relaxation as you can while away the hours by beach-hopping and hunting for coral-covered beaches. There are activities too, of course. Snorkeling is available for those who want to see abundant underwater life in a natural state.