Ramadan Kareem to all Muslims! From sunrise to sunset, the holiest month of the Islamic lunar-based calendar sees Muslims fasting from food and water in an effort to place themselves in the shoes of those less fortunate. It's a time when materialistic desires are pushed aside, and empathy and understanding are welcomed in its stead.
Needless to say, it's also a month of strict rules and routines. Especially for the unaccustomed, which in this case usually means non-Muslims from non-Muslim countries. That doesn't mean you should shy away from Muslim countries during this period though! Travel during this period can be eye-opening and ever so enriching. There's an aura of kindness and community which abounds, and you may find this surprising, but the food can be exceptionally spectacular too.
What exactly are these rules?
During Ramadan, Muslims abide by customs such as fasting from food and drink from sunrise to sundown. No, not 6AM to 7PM, literally sunrise to sundown. This is why not all Muslims throughout the world fast for the same amount of time. Some fast for eight hours, while others may have to do so for up to 21 hours on end.
Of course, spirituality is at the core of Ramadan. So it's a lot more than just not eating or drinking. Other customs a non-Muslim traveller should be aware of include:
General abstinence from immoral behaviour and attitude.
Smoking and alcohol are prohibited.
Muslims who are travelling, menstruating, pregnant, breastfeeding, or unwell during Ramadan are not required to observe the fast. They instead replace the days by fasting at a later date.
Tip: Take note that each country you visit will vary in customs, both spoken and unspoken. So spend a little extra time researching the particular one you'll be going to.
What to do, what not to do
While most countries won't penalise you for behaving a little out of the expected norm during this period, it's highly recommended and only polite for you to do some basic research on the Ramadan dos and don'ts.
Keep in mind that you'll need to tread a lot more lightly when in Middle Eastern countries. Muslim countries in other parts of the world like multiracial Malaysia and Indonesia are laxer for non-Muslims.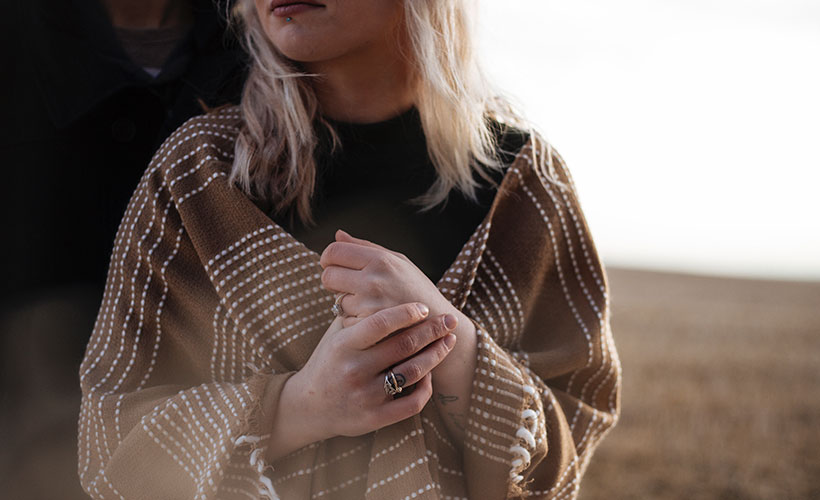 Dress conservatively
More likely than not, Ramadan in the country you'll be visiting will be hotter than you're used to. However, you'll still have to cover up and practice decency in your dressing. Attire-wise, there's no need for thick sweaters, but layers will be helpful so that you can add coverage when necessary and remove layers if the heat gets unbearable. Bring along a long cardigan and thin shawl.
But how much skin is too much? Typically, short sleeves and covered knees are the acceptable minimum and nothing that reveals too much of the figure. That bodycon dress may be decently long, but you're better off leaving it at home. Definitely no short shorts either, and even if you're at the beach, a striking one-piece is already pushing it.
Outside the Middle East, you don't have to worry too much. Modest shorts and tanks are not ideal but generally fine in the city, though we encourage you to go by the aforementioned attire recommendations when in more Muslim-populated areas.
To eat or not to eat?
You may wonder if it's alright to eat and drink while locals around you are fasting. In the United Arab Emirates (UAE), it is by law illegal to do so in public. Regardless of whether you're not fasting or just weren't aware of this law, you can land up behind bars or slapped with a fine of AED2,000 (approximately USD545).
The keyword here though is 'in public'. Certain restaurants in more liberal countries like Dubai will remain open even during the daytime purely for those who aren't fasting, with the exception that you'll be eating in closed-off sections away from the public eye.
Outside the UAE though, you can munch away with ease. Eating in public is fine as non-Muslim locals around you will be doing the same. Do exercise some common courtesy though; don't guzzle water in front of a mosque.
Familiarise yourself with the working hours
It may not be very likely that you'll be travelling to the UAE on business during this holy month, but if you are, do note that both public and private sectors will be seeing shorter working hours. This means around 9AM to 2PM for public sector employees and a two-hour reduction for those in the private sector. So try not to schedule any meetings outside of those timings.
Major malls will continue to operate during this time, and will likely see extended operating hours till midnight or later. Depending on the country you're visiting, public transport hours might be affected too. Most importantly for non-Muslim tourists, do note that most Muslim-owned shops won't be open during the entire month, or at least not during daylight hours.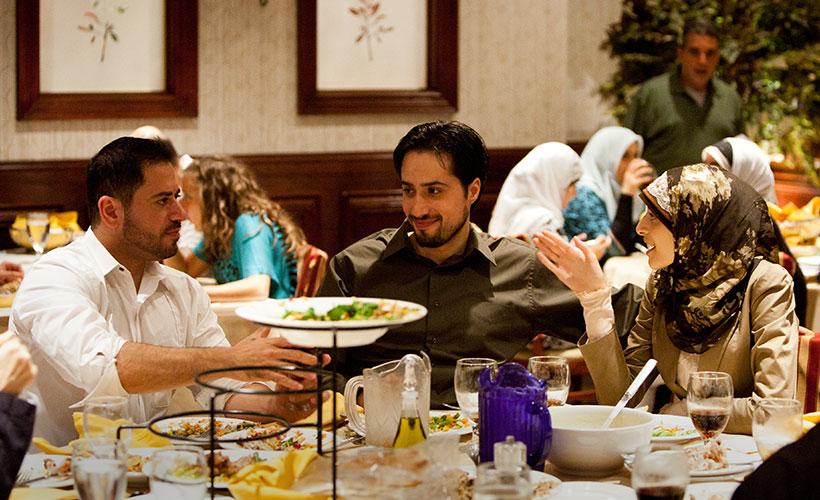 Say 'yes' to that iftar dinner!
As crucial as it is to fast, the breaking of it is just as significant. Iftar is the meal eaten after sunset to break one's fast and is a golden opportunity for bonding and a time for gratitude. Take Malaysia for example, where buka puasa dinners are ubiquitous during Ramadan for everyone to break fast together, non-Muslims included. So if you have friends in the country you're visiting, don't decline their offer for fear of being the odd one out. Trust us, the spread alone will be worth it.
Tip: Bring along a box of sweets, or even better – dates. Muslims usually break their fast with something sweet.
Mind your manners
Finally, remember that Ramadan isn't just a month of abstaining from food and drink. It's the holiest month of the year for Muslims, and its whole purpose is to develop self-control, gratitude, and attain closeness to God. So, you'll probably want to refrain from spewing curses on the street. This should apply to any other month of the year as well, but that's not for us to say. As best as possible, avoid getting into conflicts. Be considerate. Irritability is part and parcel when you're hungry, thirsty, and tired. Happy travels and Salam Ramadan!
Get all the latest travel stories from Zafigo. Follow us on Facebook, Twitter, and Instagram.