The success of The Lord of the Rings movies first catapulted New Zealand into the spotlight as a must-visit destination in 2001. Its storyline, cinematography, and special effects kept fans enthralled, and the films also highlighted the beauty of the country's awe-inspiring landscapes. So it comes as no surprise that the real Middle-earth has landed itself on the travel bucket lists of many people. What's more is that New Zealand's also known for being a safe place for female travellers to explore.
New Zealand comprises of the North and South Island, and if you need to choose between the two, it may be difficult to decide where to go. Here are some pointers to consider, depending on the type of traveller you are:
The culture trip
The indigenous people of New Zealand are known as Māori, and their culture and traditions are very unique and something every traveller should experience during their trip. One of the best ways to do this is by visiting a Māori village, where you'll be able to experience ceremonial rituals, learn about their customs and legends, see the powerful haka (a traditional war dance) performed in person, and partake in a hāngi feast, consisting of ingredients roasted in underground pit ovens (and an absolute delight for foodies!). The majority of Māori people reside in the North Island, with the town of Rotorua being one of the best places to immerse yourself in their culture.
Other places of interest in the north include Wellington's Te Papa Museum, which displays an impressive array of Māori ancestral carvings, weaponry and ancient relics. Take time to visit the Waitangi Treaty Grounds in the Bay of Islands, where the signing of the first accord took place between the British Crown and the Māori people, as well as Northland's Cape Reinga, where, according to legend, Māori spirits travel to on their journey to the afterlife.
Verdict: North Island, enough said.
The great outdoors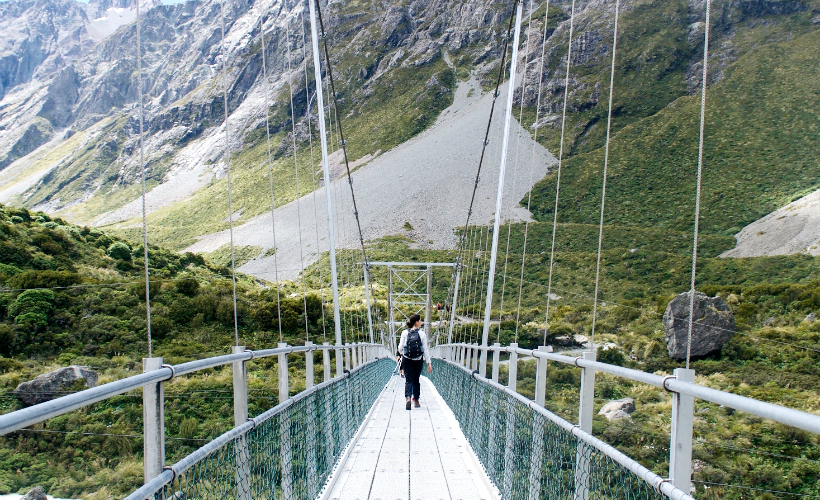 With its crystal-clear lakes, remarkable fjords, and pristine beaches, New Zealand is a nature-lover's paradise. While there's no shortage of jaw-dropping views in New Zealand, the landscapes in the North and South Islands differ rather significantly. Beach babes will love the glittering black sand beaches in the north, while the south is the place to go for dazzling views of glaciers and snow-capped mountains.
North Island notables include the famous turquoise waters of Huka Falls, the quaint surfer's paradise that is Raglan, and the roaring waves at Piha Beach ready to be taken on by the adventurous. The vast Te Paki Sand Dunes for you to conquer on a sandboard will make you feel as though you're in a Star Wars movie. There is also the scenic coastal town of Coromandel that's perfect for hikes or relaxing days out on a kayak.
Not to be missed in the South Island are the majestic Aoraki/Mount Cook, and the ultimate New Zealand must-do that is Milford Sound. Take any of the five New Zealand Great Walks in the region (considered to be the country's premier tracks, with views of some of the best scenery around), and, of course, visit the lone tree in the middle of Lake Wanaka that has become a social media sensation.
Verdict: South Island. The scenery is nothing short of stunning, and whether you're a photographer, writer, artist or if you're just looking for inspiration or a sense of peace and serenity, chances are you'll find that and more in the south.
The adventure enthusiast
If going river surfing, ziplining, jumping off an airplane, or feeling the excitement of a high-speed jet boat ride is your idea of a good time, you're sure to find all the thrills and spills in New Zealand. The Waitomo Caves are a popular North Island destination, known for their famous glowworms. Adrenaline junkies have the option of taking it a step further, by exploring the area with an exhilarating caving and rafting tour. While Rotorua is known for showcasing Māori culture, it also offers thrill-seekers the chance to go zorbing – which is essentially tumbling down a hill in a large inflated plastic ball (or a human hamster ball, as I like to call it). While it's not an activity for the faint of heart, it certainly promises to be a great time, and the photographs are guaranteed a laugh when looked back on later
However, we can't bring up adventure sports and not mention the adventure capital that is Queenstown in the South Island. Queenstown welcomes a multitude of visitors each year, and many arrive with the intention of checking an item off their bucket list. Whether you love land, air, or water-based activities, you'll probably find what you're looking for in Queenstown. The world's very first commercial bungee-jumping site is located here (the AJ Hackett Bungy), and sees many brave souls take the plunge each day. You can also choose to swing off a canyon, hang glide off a hill, abseil down a waterfall, or dive underwater in a mechanical shark, because why not, right?
Verdict: South Island.
A journey through Middle-earth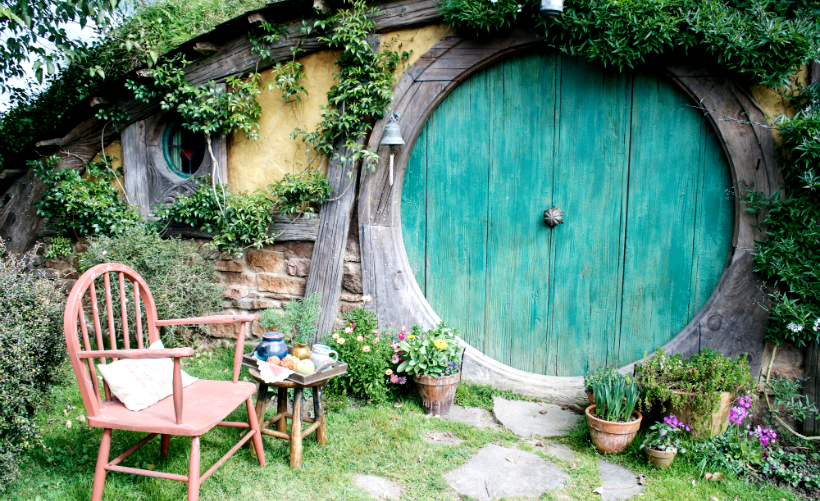 It's been over 15 years since the first Lord of the Rings movie was released, but fans still head to New Zealand every year to visit the filming locations and relive the magic in person. There are hundreds of filming sites all over the country, but perhaps none as recognised as the Hobbiton movie set in Matamata, North Island. Regardless of whether you're a diehard fan or not, there's something absolutely magical about getting to visit the Shire in person to take in all the intricate details that make this place so unique. Your friendly tour guide will also let you in on some behind-the-scenes facts and movie-making secrets.
Down south, you'll find some really beautiful landscapes that played a huge supporting role in some of the most iconic Lord of the Rings scenes. Nelson Tasman is the real Chetwood Forest and Dimrill Dale, and also home to the goldsmith responsible for creating the 40 rings used in production. Meanwhile, head to Canterbury if you wish to wander through Edoras in person, Mackenzie Country to face the orcs of Pelennor Fields, Glenorchy for multiple film locations, and finally, Fiordland to discover River Anduin and Fangorn Forest for yourself.  
Verdict: It's a tie! Both islands really do have some beautiful filming sites that are accessible to the public, but it depends on which location you're looking for in specific.
So then, where should you go?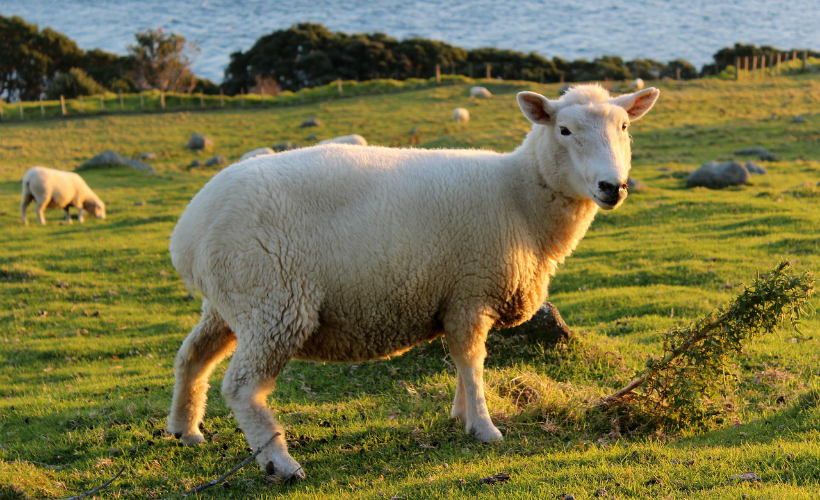 Whether you're a female adventurer ready to embark on your first solo trip, a keen globetrotter checking countries off your bucket list, or if you're just looking for the perfect destination for your next holiday, New Zealand has something to offer every traveller. There's no bad decision when choosing between the North and South Islands – just be sure to do a little research beforehand. Happy travelling!
*All photos courtesy of Khristy Choo
Get all the latest travel stories from Zafigo. Follow us on Facebook, Twitter, and Instagram.