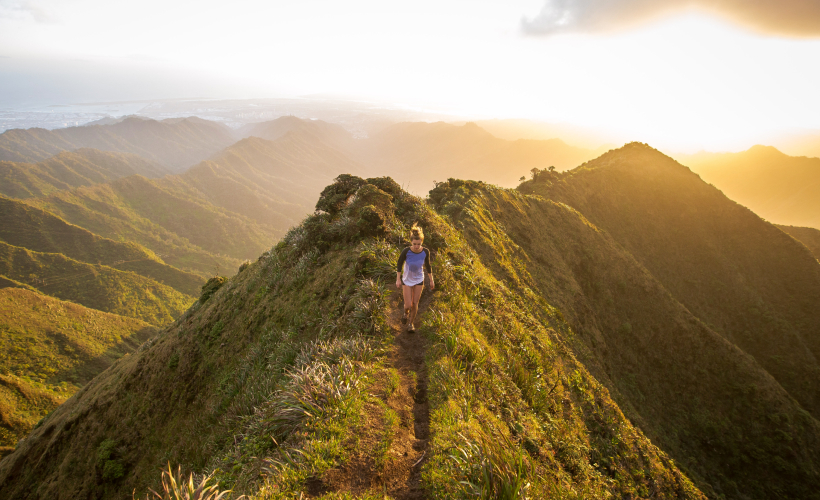 Just like the rest of the world, we are not travelling during this COVID-19 pandemic, but we hope you turn to Zafigo as a source of inspiration for your future travels. Please stay safe and adhere to any quarantine and movement control orders that have been imposed in your country.
Wherever in the world you may be, you've either been in a complete lockdown, partial lockdown, or some sort of quarantine for the past several weeks. With the world as we know it grinding to a halt and pretty much all travel cancelled, it's only natural to be counting down the days to when you can jet off again.
They say that when it comes to travel, it isn't about the destination, but about the journey itself. To be honest, we feel that the excitement starts way before you even head off on a trip. We also believe that like with everything else in life, it's really all the little things that count. Here are 15 things we're most looking forward to when we eventually start travelling again:
1. The thrill of hitting 'Book Now'
Honestly, we're not sure what excites us more – the thrill of finding a pair of jeans that fit us perfectly or hitting the 'Book Now' button on an airline website. We reckon it's the latter; especially if it's to an exciting or exotic destination we've never visited. Flight tickets can be pricey too, so if it's an especially big trip, sometimes you go back and forth on whether or not to take the plunge and buy that ticket, making the purchase all the more thrilling. It always starts with the ticket.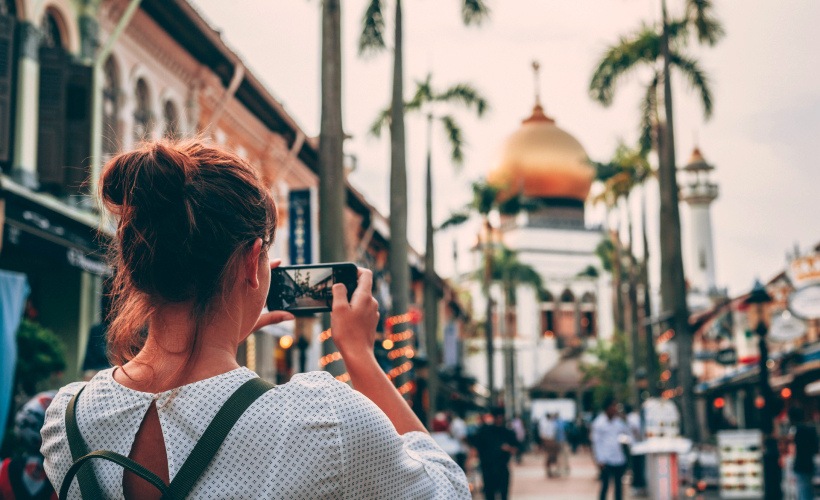 2. Having an adventure to look forward to
Once the flight ticket is sorted, other things usually start falling into place on their own and you can start planning your trip properly. Not going to lie – I sincerely miss always having something to look forward to. Especially when work gets busy and family life leaves you little time for yourself. A little holiday to look forward to is like a light at the end of the tunnel (even if you're travelling with family).
3. Deciding which ensembles to bring
Okay, so not everyone enjoys this, but it can be a lot of fun planning your holiday outfits to take those #OOTD shots by the pool or on a beach. It's not uncommon to shop for your holiday either. If you're headed somewhere warm, it's new resort wear that you add to cart. Been eyeing a gorgeous Moncler coat? Well, if you're headed to a winter wonderland then now's your chance to cop one!
4. That 4AM alarm
We can say without a shred of doubt that the only time any of us would be happy and willing to wake up at 4AM is to catch a flight. For the simple reason that we're about to embark on another adventure.
5. Watching the sun rise/set through a plane window
Raise your hand if you've posted or shared a shot of the clouds/sunrise/sunset from your airplane window. We've all done it, it's okay. Watching the clouds go by, the islands or mountains beneath you go by from your window seat is one of the joys of flying. If you're lucky and your flight is timed right, you get the added bonus of watching the sun rise or set.
6. Eating the real deal
Whether it's a hot bowl of pho in Vietnam, the most tender rack of Valais lamb in Switzerland, or handmade pasta by an Italian grandma in Bologna – food just tastes better where it comes from. Food tourism is a real thing, with many people travelling just to eat. So if there's a particular cuisine you love, there's nothing quite like heading to where it originates and scoffing down the real deal.
7. Waking up to a different view
When you're on holiday, you most certainly don't need to drag yourself out of bed in the morning (unless maybe you've indulged the night before). And, depending on where you are, you get to wake up to some killer views. A personal favourite is watching the sunrise over Lake Pukaki in New Zealand.
With lockdowns and quarantines stretching into two months and potentially beyond, here's a little homage to the things we took for granted. But never will again: Love Letters To The Things We Miss
8. Dreamy hotels and lodges
Speaking of killer views, one of the highlights of a holiday is being able to check-in at a resort or wherever it is you've been dying to visit. Depending on the type of traveller you are, the respite of your dreams can come in the form of a private villa with an infinity pool over the ocean in the Maldives, or a humble eco-friendly homestay in Borneo.
9. Exploring distant places
Opening up to new cultures, learning someone else's history, witnessing some of the most amazing things nature has to offer and humankind has built with our own two eyes – these are just some of the things we look forward to when exploring someplace new for ourselves. You can read about it, hear about it, or watch a show about it, but nothing will beat experiencing it for yourself.
10. Making friends
You hear some of the most fascinating stories when on the road. You also get to chat with like-minded people if you're making friends with a fellow foreigner. Talk to a local and they'll give you the inside scoop on what's really hot and what's actually just a tourist trap in their country or city. Surprisingly, you can also build a lasting friendship with someone you've met on holiday. We certainly have.
11. Quality time with the one(s) you love
If you're travelling with your partner or spouse, a holiday allows for focused 'we time'. Even as a family, just seeing your child's reaction when they see something that amazes them is enough to make any trip worthwhile. It also allows you to get to know those you love a whole lot better and bond with them. If you're a solo traveller, then we hope you love yourself as it's good to have quality time with yourself too. Travelling lets you disconnect and be introspective. Which brings us to our next point…
12. Cutting yourself off from the world
Assuming you don't understand the local lingo of wherever you're headed, not being able to understand all of the conversations happening around you is actually great. Instead of filling your mind with the chatter of others, you can just stay lost in your own thoughts, in your own bubble, or focused on your own conversations with whomever you may be travelling with. It's a great part of being able to disconnect. You need to disconnect to be present, so putting that phone away for a few hours when on an adventure is certainly something to look forward to.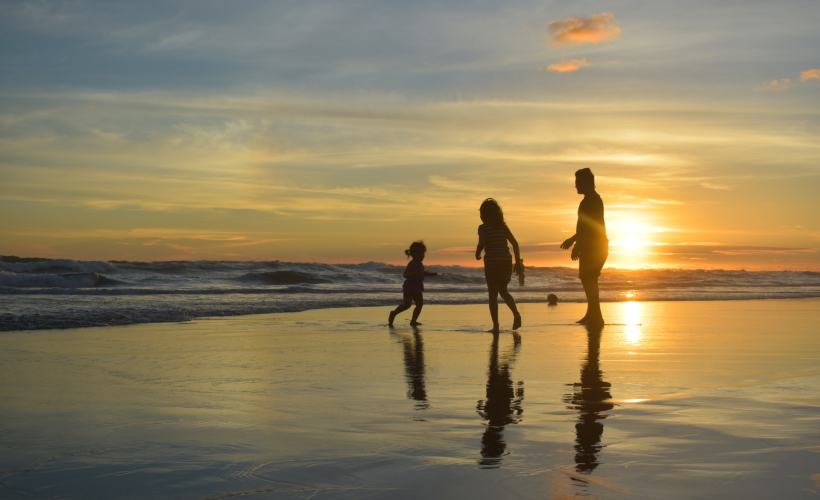 13. No work/school
If you're a student, no homework. Yay! If you're working, you're on leave, so technically no one should be bothering you. Also yay! You're entitled to your time off so enjoy it fully.
14. Discovering yourself
Travelling forces you to step out of your comfort zone, pushing yourself beyond your limits. It takes going on a trip to really discover how far you'd be willing to go and you realise you're stronger or braver than you really are when you try something new. Like how Zafigo's Design Lead did when skydiving in New Zealand, overcoming a fear of heights.
15. The memories worth making
Finally, going on a trip will give you memories worth making. And these always end up becoming the stories worth sharing. Your adventures and experiences are something no one can take away from you. So cherish the ones you've made so far and look forward to the many more to come.
34126, 34023, 33884
Get all the latest travel stories from Zafigo. Follow us on Facebook, Twitter, and Instagram.