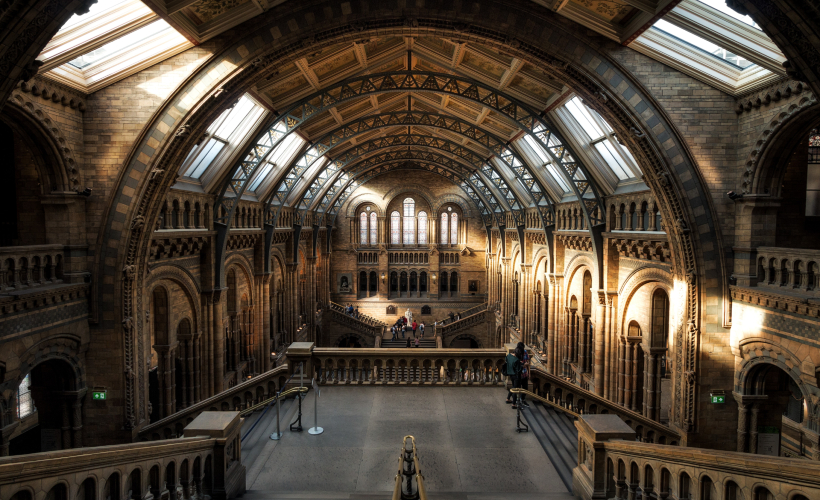 Unless you've been returning from orbit or have been in complete social seclusion like the cast of the Big Brother reality series, you're probably very aware of the current pandemic situation that has most countries on limited mobility or various states of quarantine. For those already in self-quarantine or work-from-home mode, that's no reason to avoid getting a little bit of art and culture into your life as there are hundreds of virtual tours available online.
From the Acropolis to the Van Gogh Museum, here are some of the best online exhibits and virtual offerings to check out should you get bored of online streaming and social media:
1. The Museum of Modern Art, Gunma
Taking pride in its wide range of modern Japanese and modern Western art, contemporary art, and textiles, The Museum of Modern Art, Gunma allows guests to preview pieces from foreign artists like Claude Monet and Edvard Munch along with masterpieces of artists born in Gunma, including Fukuzawa Ichiro, Yamaguchi Kaoru, and Tsuruoka Masao.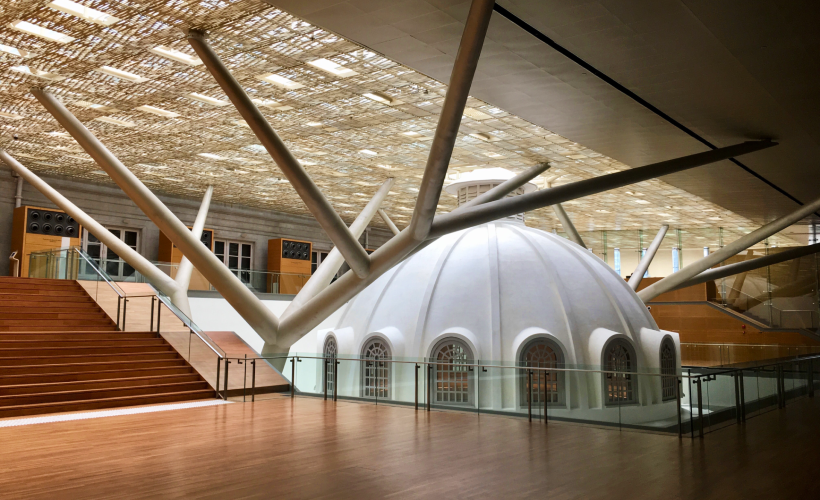 2. National Gallery Singapore
Among the world's leading public collections of modern art in Southeast Asia, the National Gallery Singapore houses over 8,000 works from the 19th and 20th centuries in all media, including painting, sculpture, printmaking, photography, and video. Discover more about Asian heritage and cultural affiliations through the National Gallery Singapore's comprehensive collection.
3. Museum of Contemporary Art, Bangkok
Brimming with colours and various interesting elements, the large collection of valuable paintings and sculptures created by famous Thai artists are readily and easily accessible through an enjoyable virtual tour.
4. Presidential Museum and Library, Manila
Showcasing both history and heritage, the Presidential Museum and Library serves as a tangible monument to a unique Filipino legacy. Housing remarkable artworks and souvenirs from the Philippines' rich political history, the Presidential Museum and Library offers an in-depth look at exhibits, busts, portraits, sculptures, and more.
5. National Museum of Modern and Contemporary Art, Seoul
One of South Korea's most popular museums, you too can access it from anywhere in the world. Google's virtual tour takes you through six floors of contemporary art from South Korea and all over the globe.
6. Acropolis Museum, Greece
In partnership with Google Arts & Culture, the Acropolis Museum has digitised many of its ancient artefacts, from statues to marble murals. Virtual visitors can also take in panoramic views of Athens via the Street View feature.
7. British Museum, London
Tour the Great Court and discover the iconic museum located in the heart of London. With a free interactive timeline that lets users explore artefacts from ancient civilisations around the world, the virtual exhibit lets people focus on different topics and themes like "Living and Dying," "Power and Identity," and "Trade and Conflict," from different continents and eras.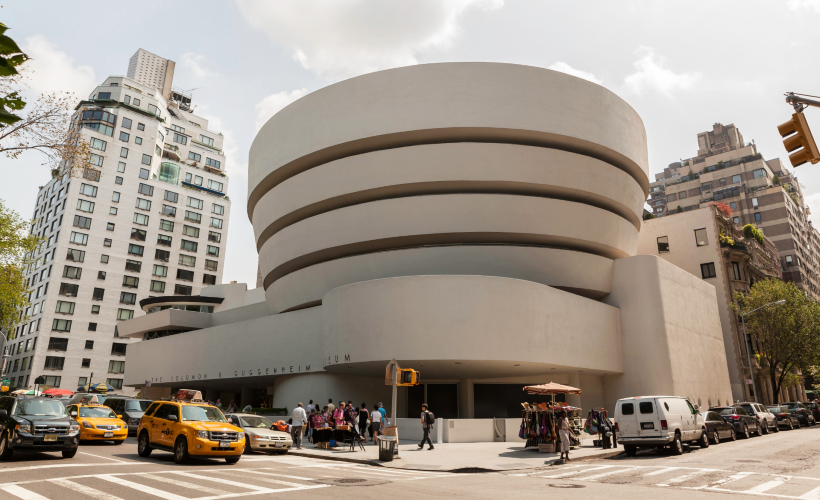 8. Guggenheim Museum, New York
Google's Street View feature lets visitors tour the Guggenheim's famous spiral staircase without ever leaving home. From there, discover incredible works of art from the Impressionist, Post-Impressionist, as well as the Modern and Contemporary eras.
Through art, you learn about a place's history; their culture through the subjects they paint; and even about the artist themselves. Here's a short beginner's list of where to shop and where to look.
Read this ? Fine Art In Asia: Where To Shop, Where To Look
9. MASP, São Paulo
A non-profit and Brazil's first modern museum, artworks are placed on clear Perspex frames that make it seem like they are hovering in mid-air. Take a virtual tour to experience the displays for yourself.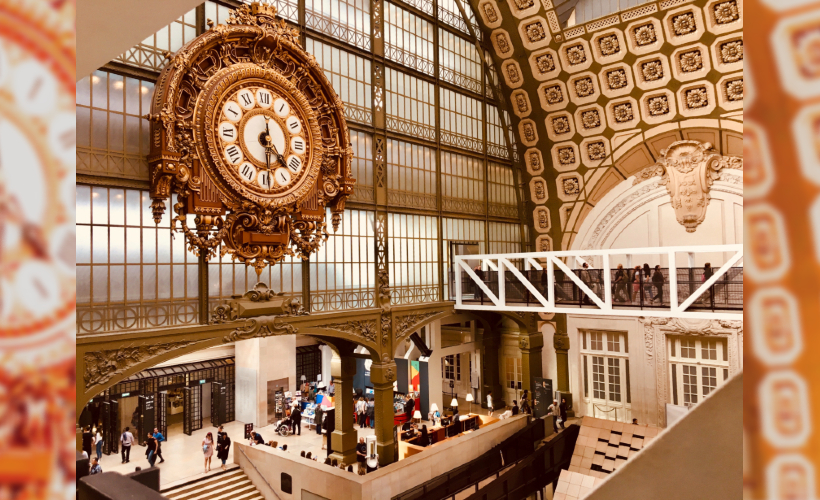 10. Musée d'Orsay, Paris
Virtually walk through this popular gallery to explore dozens of famous works from French artists who lived and worked between 1848 and 1914. With artwork from Monet, Cézanne, and Gauguin (among others) you might just find yourself so thoroughly inspired that you'll be compelled to order in some paint, brushes, and a canvas.
11. Pergamon Museum, Berlin
As one of Germany's largest museums, Pergamon has plenty to offer even to its virtual travellers. Home to artefacts including the likes of Ishtar Gate of Babylon, Mshatta Facade, and, of course, the Pergamon Altar, Google Arts & Culture offers an up-close look at many fragments, portraits, and statues of the era.
12. Rijksmuseum, Amsterdam
With a Street View tour available, wander the halls of this iconic museum and explore the masterworks from the Dutch Golden Age, including works from Vermeer and Rembrandt. Complete the experience by downloading the app and following recommended routes with options for an audio tour.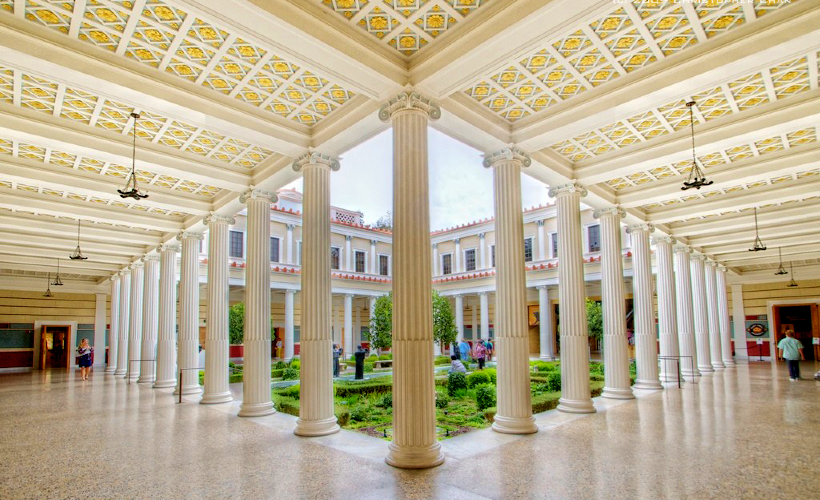 13. The J. Paul Getty Museum, Los Angeles
With European artworks from as far back as the 8th century, this Californian art museum also allows virtual travellers to take a Street View tour to discover its collection of paintings, drawings, sculptures, manuscripts, and photographs.
14. The Louvre, Paris
The French museum's official website offers a few virtual exhibits of its own for those who can't travel to Paris as and when they please. A separate site, YouVisit, also has a realistic 360o tour of several parts of the famed museum.
15. The Picasso Museum, Barcelona
Offering virtual tours of its courtyards while discussing its architecture in relation to the history of Barcelona, the museum also has an interactive map depicting Picasso's Barcelona. Taking viewers through a timeline showing his upbringing, his first studios, and the bars and galleries frequented by the famed artist.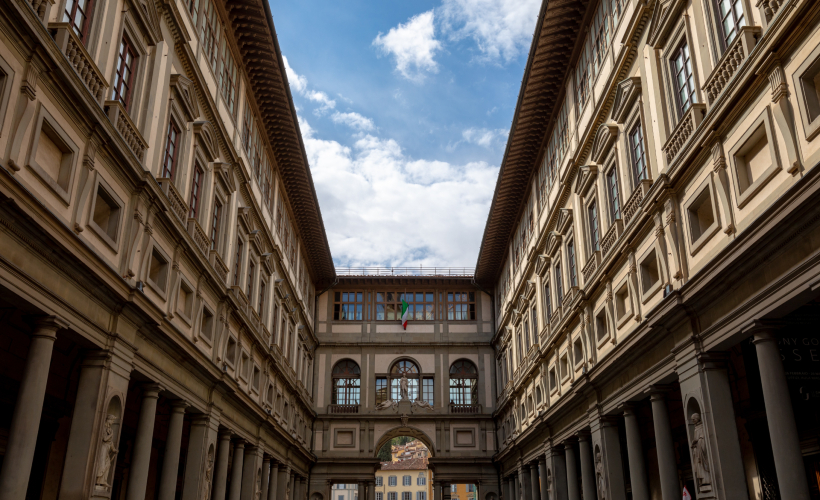 16. Uffizi Gallery, Florence
A prominent gallery, Uffizi is one of the most important Italian museums with a collection of priceless works from the period of the Italian Renaissance. The building itself, designed by Giorgio Vasari in 1560 specifically for Cosimo I de' Medici, today allows anyone across the globe to wander its halls sans the crowds.
17.Van Gogh Museum, Amsterdam
See the work of the Dutch post-impressionist and as up-close as you can by virtually visiting the museum in Amsterdam. The largest collection of artworks by the tragic ingenious painter, the Van Gogh Museum houses over 200 paintings, 500 drawings, and over 750 personal letters. You'll be seeing starry starry nights with this virtual tour, for sure.
18. The Osamu Tezuka Manga Museum, Takarazuka
Named after Japan's pioneering Father of Manga, the Osamu Tezuka Manga Museum is a must to check out for Japanese manga and anime lovers. You can expect to see exhibitions from Astro Boy, his most notable work, via this virtual tour.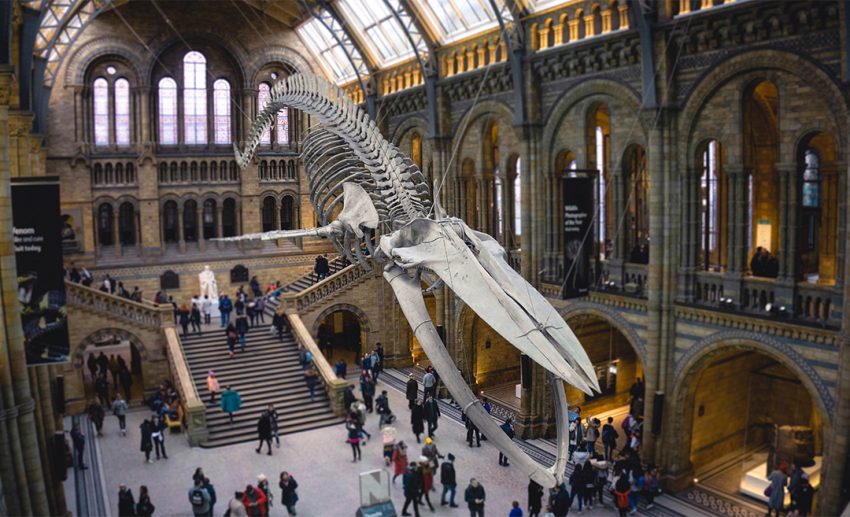 19

. The National History Museum, London
London's world-class tourist spot, the National History Museum has now gone digital. With a plethora of online exhibits to discover, one can spend hours looking up mythical creatures from JK Rowling's Fantastic Beasts, or even test out their interactive experience. Explore the museum at the comfort of your own home here. 
20

. National Palace Museum of Korea, Seoul
Housing artefacts from the Joseon dynasty, the National Palace Museum of Korea is a treasure trove of imperial court relics ranging from paintings and scriptures to photographs. History buffs can check out the virtual exhibitions here.
21. Anne Frank House, Amsterdam
On top of the virtual exhibitions offered by Google Arts & Culture, you can also check out the official Anne Frank House's YouTube channel for a more in-depth look at conservation works and bite-sized informative videos. If you own an Oculus Virtual Reality headset, you can also download the virtual reality version of the Anne Frank House tour here! 
This article was originally published on 20 March 2020.