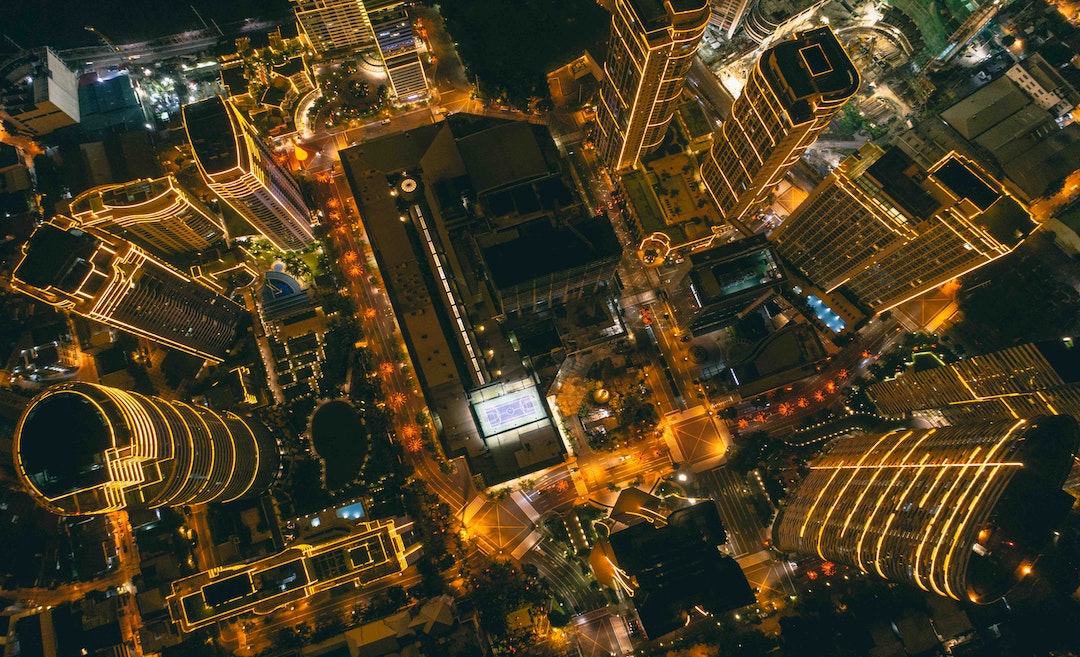 Zafigo's Quick Guide to Manila for Women Travelling Alone or with Family and Friends
Metro Manila is one of the most densely-populated urban areas in the world, and it's an acquired taste to say the least. It's huge, chaotic, and full of contrasts. Many times, poverty exists side by side with luxury and breakneck economic development.
However, if you explore its streets and get to know its friendly inhabitants, you'll discover hidden gems and enjoy your stay in one of Southeast Asia's most memorable and dynamic cities. As the tagline goes, everything's more fun in the Philippines.
1. Metro Manila is huge—narrow it down
When people say "Manila," they're strictly referring to the City of Manila, which is the capital of the Philippines and the most densely populated city proper in the world.
Metro Manila – known officially as the National Capital Region (NCR) – encompasses the surrounding cities of Quezon, Marking, Muntinlupa, Navotas, Parañaque, Pasay, Pasig, San Juan, Taguig, Valenzuela, Caloocan, Las Piñas, Makati, Malabon, Mandaluyong, and the municipality of Pateros.
This is a vast geographic area and you shouldn't attempt to explore every part of it. To really enjoy your visit, choose a handful of attractions and cities to explore.
Keep in mind that international flights destined for Manila land in Ninoy Aquino International Airport (NAIA), located along the border between Pasay and Parañaque. Clark International Airport in the Clark Freeport Zone in Pampanga also serves the Manila area.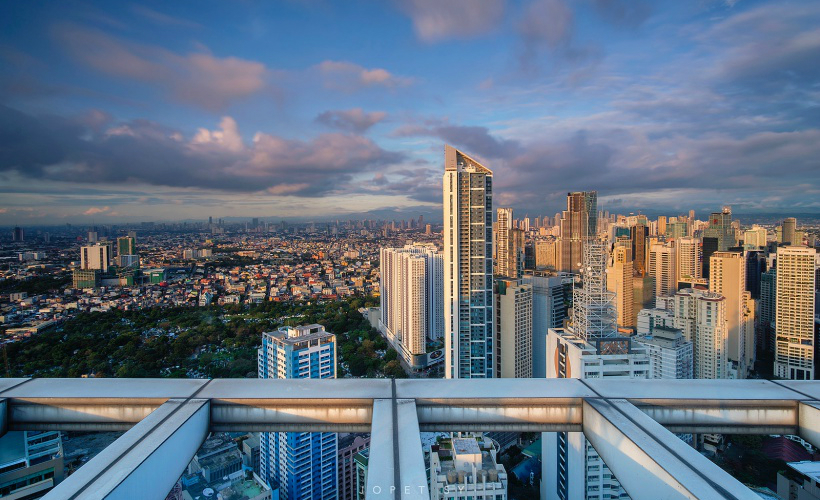 2. Note the best times to visit
Metro Manila has three seasons: the hot, dry season (March to May); the rainy season (June to November); and the cool season (December to February).
If you don't mind sizzling, dry weather, then consider visiting during the summer months. The cool season is another great time to visit Metro Manila, as the temperatures are cooler and the December holiday season is particularly festive.
Generally, you should avoid visiting during the rainy season, as the city can go into lockdown due to rising floodwaters. Also keep track of weather reports and the news to avoid visiting when a major typhoon is projected to hit.
If possible, avoid visiting during Holy Week, which is the week before Easter, beginning on Palm Sunday. In this predominantly Catholic country, shops, restaurants, and many local businesses close during Maundy Thursday and Good Friday, resuming business on Black Saturday.
3. Choose accommodations that fit your budget and interests
Many international hotel chains have properties in Metro Manila, including Shangri-La, Hilton Hotels & Resorts, and the Holiday Inn. Bookings can be made through popular sites like Agoda, Traveloka, and Trivago. If you want to stay in a more upscale part of Metro Manila, Bonifacio Global City (BGC) in Taguig has many upscale hotels and condos for rent.
Airbnb is legal here too, and is a great alternative to pricey hotels. However, if you're on a really tight budget and prefer to immerse yourself in the local backpacker culture, Poblacion in Makati has a number of backpacker hostels.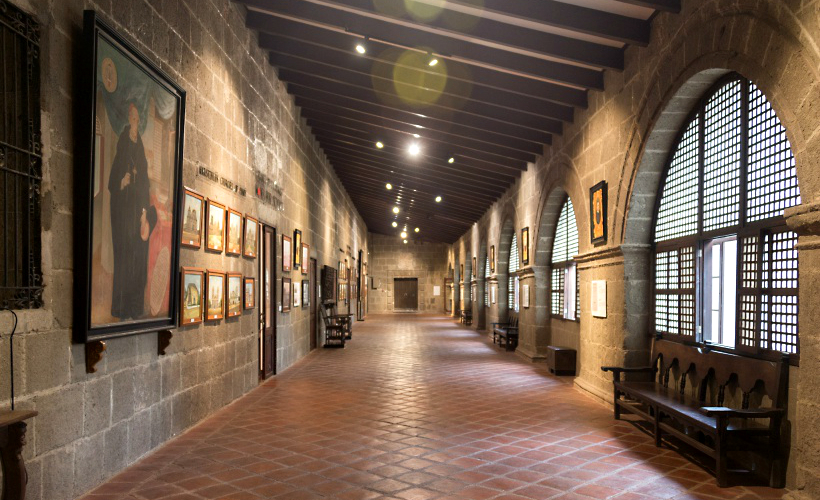 4. Take the time to visit Old Manila
If you're interested in history and the arts, or just want to gain a better understanding of Manila's past, then consider clearing a day or two to tour the cultural attractions of Manila. This is the oldest part of town and all that existed of Metro Manila before the 20th century. Hence, it is replete with structures dating back to the Spanish colonial period, including churches, courtyards, and administrative buildings.
Manila's also home to some of the country's most highly-regarded museums, including the Metropolitan Museum of Manila in Malate, San Agustin Museum in Intramuros, and the National Museum of Natural History near Rizal Park.
Other notable cultural attractions include Fort Santiago, a 16th-century citadel built by the Spanish conquistadors, and Rizal Park (also known as Luneta Park), a historically significant green lung right smack in the city.
5. Keep your wits about you and dress modestly
While Filipino society can be described as patriarchal, women are treated with a great deal of respect, with many rising to positions of power in business, politics, and the arts. The country is also generally more liberal than many of its neighbours.
Whether travelling around the city for work or holiday, observe the same safety precautions as you would back home. It's vital to keep a sharp eye on your surroundings and the people around you. For starters, avoid giving money to beggars loitering along street corners. Not only is begging against the law; many of these beggars belong to human trafficking syndicates, which means giving them money isn't really going to help them.
When going to bars and restaurants, be wary of overly charming and chatty strangers. Never leave your drinks unattended, and if possible, have a chaperone with you during nights out.
While women can wear pretty much anything that's considered permissible in western society, common sense should prevail. Avoid wearing revealing and provocative clothing to avoid drawing the wrong kind of attention to yourself. When the weather is warm, consider wearing lightweight blouses or shirts that cover the cleavage and some of your arms. While shorts and skirts are also accepted attire, make sure they're not too short and cover enough of your thighs.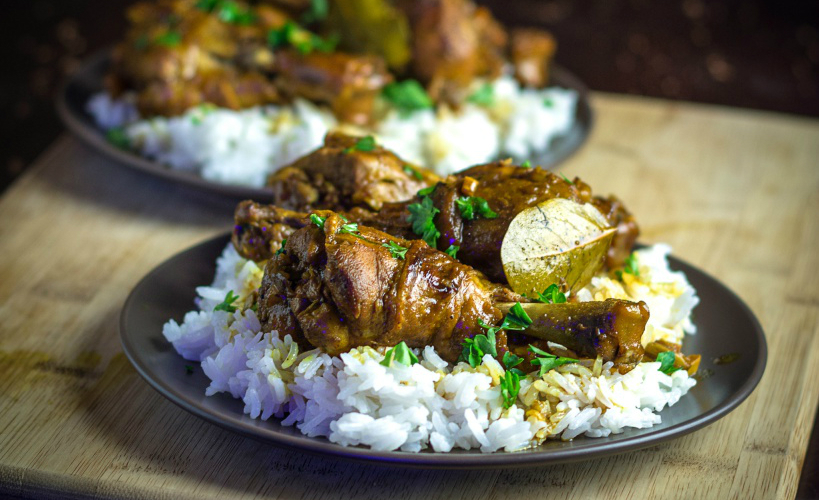 6. Sample local and international cuisine
Filipino cuisine, as a whole, isn't highly regarded by foreigners, but it does have its world-renowned gems: including chicken and pork adobo (marinated meat dish) and sinigang (sour and savoury soup).
Filipinos love fast food, and international brands like McDonald's and KFC can be found throughout Metro Manila. A very popular local variant, which has its own cult following abroad, is Jollibee. Try their Chicken Joy (fried chicken served with rice and a special gravy) to find out what all the fuss is about.
If you want to sample Filipino culinary staples from one of the best local restaurants, try the fresh oysters, sinigang na hipon (vegetable soup with shrimps), and mongo guisado (mung bean soup) at Via Mare. Branches can be found in many parts of Metro Manila.
Buffet-style restaurants are also popular with Filipinos. Patrons generally pay a flat price to eat copious amounts of food. For those looking for an upscale dining experience, Niu in SM Aura, BGC, serves a delectable array of Asian and international cuisine.
7. Shop 'til you drop
Metro Manila is famous – and notorious – for its large number of shopping malls. For luxury and mid-range shoppers looking for reputable local and international brands, consider heading to Power Plant Mall in Rockwell Center, Makati; the Greenbelt and Glorietta shopping malls in Makati; and Bonifacio High Street in BGC.
For those looking for a bargain, consider going to Divisoria in Tondo and the Greenhills Shopping Center in San Juan. Take note that these areas are known for selling counterfeit goods. If such products are illegal in your country, then avoid buying knock-offs from these places.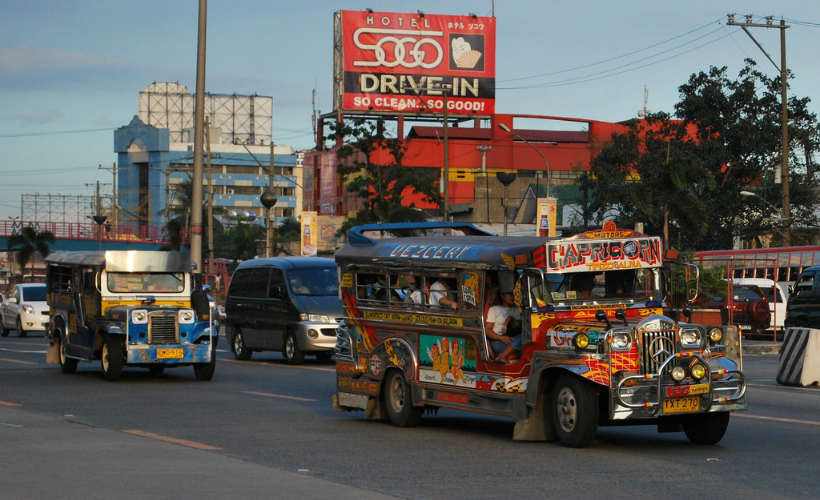 8. Navigating transportation
While Metro Manila has a functioning transportation system, it's generally not recommended for women travelling alone to take public transportation, especially if they're unfamiliar with the routes. If you're going to be making a lot of trips and have a valid driver's license, consider renting a car from Hertz or Avis.
You should also avoid taking taxis as much as possible as they're not clean and drivers tend to overcharge foreigners. To ensure your safety, book your rides through Grab. Take into account Metro Manila's reputation for horrific traffic jams too, and plan your schedule accordingly to avoid rush hour traffic.
9. Paint the town red
If there's one thing Metro Manila is known for, it's the thriving nightlife. Filipinos love drinking, especially during Fridays and on weekends, meaning you'll find no shortage of bars to patronise.
Notable luxury nightclubs include Revel at The Palace and Valkyrie, both in BGC. If you're looking for something a little more down-to-earth and gritty, check out the backpacker bars in Poblacion, Makati, and the bars and nightclubs in Ermita and Malate. Looking to get lucky? Luxury casinos include City of Dreams in Parañaque and Resorts World in Pasay.
10. Note down emergency numbers
Make sure to note the location and local contact number of your embassy, as well as the assistance line of the Department of Tourism (+63 2 524 1703).
If you want to report abusive or picky taxi drivers, you may contact the Department of Transportation and Communication (+63 918 884 8484/+63 2 727 1710/+63 2 726 7125).
You should also consider noting down the contact numbers for the city police departments. For life-threatening or emergency situations requiring police action, dial 117 on your phone.
If you need medical assistance, world-class hospitals in Metro Manila include St. Lukes Medical Center in Makati (+63 2 870 3000), Asian Hospital in Muntinlupa (+63 2 771 9000), and St. Lukes Medical Center in Quezon City (+63 2 723 0101).