Zafigo's Quick Guide to London for Women Travelling Alone or with Family and Friends
London is a true world city. A place that everyone knows from television, film, and celebrity-spotting. A city of iconic images: black taxis, Tower Bridge, double-decker buses, and of course, Mary Poppins! As one of the world's great financial, cultural, and political centres, London is high on most tourists' travel lists.
That said, planning a trip to London can seem overwhelming. With so much to offer, deciding where to stay and what to do can be difficult. If all you've got are a few days in the city, you'll be able to experience only a tiny fraction of what this fascinating and diverse city offers.
Without a doubt, London is a great place for solo female travellers. There are activities, free museums, and events to suit every type of traveller with opportunities to meet new and like-minded people and discover world-class entertainment. As a lifelong Londoner, here are my top tips for making the most of London, how to stay safe, and save money as a woman exploring the city on your own.
1. Getting down with London Town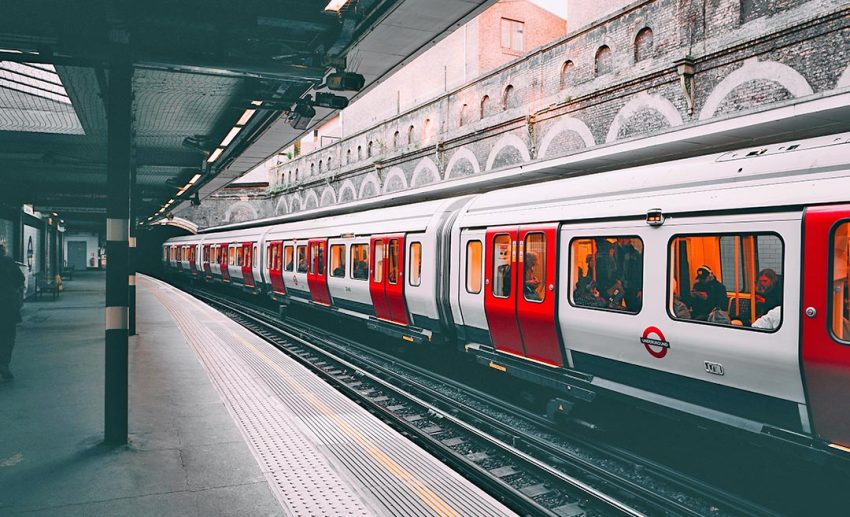 The most crucial question to any planning is the all-important home base. Taking into consideration what it is you're looking for, and your budget, the possibilities in London are pretty endless. For the coin-conscious, some of the best deals can be found in the outer rim of the city centre, mainly transport Zones 2 to 6. For those looking to splurge, there are plenty of cushy hotels in Central London, otherwise known as Zone 1.
Confused already? Worry not. Zone 1 is the town centre but is split into many different areas. The City of Westminster is the area near the Houses of Parliament and Buckingham Palace, Kensington is where the museums are, and Knightsbridge is where the world-famous Harrods store is situated. These areas are expensive to book a stay at but are equally as convenient and comfortable.
If you like nightlife and hipster culture, try and stay in Zones 2 or 3. Areas like Hackney, Islington, Greenwich, and Brixton are very multicultural, with cool bars and restaurants. As these areas are more residential, it's easier to find alternative accommodation, like shared flats on Airbnb. Trains and tubes from these destinations can take as little as 10 minutes to reach central London.
Price range: $
Publove @ The Steam Engine
As it is with budget stays, bed and breakfasts and backpacker hostels are the name of the game, and PubLove at the Steam Engine is one of the most beloved. An award-winning backpacker hostel above a traditional London pub, you'll not be left wanting more (especially considering the price you pay) with comfortable beds, in-room security lockers, 24-hour reception, and a great team of PubLovers to assist you.
Oh, and did we mention that there's a 24-hour bar exclusively for hostel guests? The wide range of drinks waiting for you in a glorious London pub is just the tip of the iceberg of your London experience with PubLove.
St Christopher's Inn London Bridge
Originally an inn for weary horse-drawn coach travellers, this St Christopher's Inn offers a traditional taste of English life and easy access to the attractions of the South Bank. You can enjoy fish n' chips and an assortment of English favourites with fresh ingredients from Borough Market. And, of course, there's also an assortment of ales, craft beers and wines. Have a pint of ale at the pub downstairs and be at the Tate Modern 15-minutes later.
St Christopher's Inn also has live music daily for those seeking to live up their nights. Get a drink from the bar, then watch and listen as talented musicians take to the stage for the fantastic nightly acoustic sessions.
Price range: $$
Central Hoxton Shoreditch
Central Hoxton Shoreditch provides cosy self-catering accommodation in the heart of one of London's most fashionable districts. Studios are equipped with hardwood flooring, an ensuite bathroom, and a kitchen furnished with a washing machine, a mini oven with two hobs, a fridge/freezer, and a microwave.
With international bars and cuisine of Kingsland Road at the property's doorstep and other eateries and boutique shops just a 5-minute walk away in Shoreditch, Central Hoxton is a top pick amongst the savvy traveller wanting to experience London.
Locke at Broken Wharf
Effortlessly cool and contemporary, Locke combines the feel of a chic apartment with the amenities of a hotel. Common areas are outfitted with neutral colour schemes, pops of pastels, plant life, and industrial touches like exposed beams. Rooms are equally understated but fully equipped with Smeg kitchen appliances, smart TVs, rainfall showers, and Kinsey Apothecary toiletries.
Guests can be found mingling in the first-floor coworking space or at the all-day cafe, Shaman, which offers speciality coffee, cocktails, and a menu of healthy dishes. A boutique also sells candles, skincare, and gifts sourced from independent designers. You'll feel like an in-the-know local while staying at Locke, across the Millennium Bridge and within walking distance of top sites like St. Paul's Cathedral and Shakespeare's Globe.
The New Road Hotel
This chic hotel in East London offers plenty of amenities and style without fussiness. A passion project of three brothers who restored the textile factory where their father once worked, the Whitechapel locale is one that transformed into a high-design hotel in 2011. Expect well-appointed rooms with earthy colours, exposed brick, 49-inch flat-screen TVs, and rainfall showers not far from the Tower of London.
Guests have several sought-after amenities at their disposal, including a yoga and fitness studio on the roof, a swanky bar with an impressive wine selection, and elevated comfort food. Mr White's English Chophouse, the handsome restaurant helmed by celebrated chef Marco Pierre White, serves up carnivore-friendly cuisine.
Price range: $$$
Henrietta Hotel
For a truly chic pick, Henrietta is a go-to. Walking through the doors, you get the sense of walking into someone's lavish home. Think contemporary minimalist with quirky art deco touches. Interior designer Dorothée Meilichzon has gone to town with the rooms, complete with gold lamps, oversized mirrors, and upholstered headboards. It's a zero gimmick sort of experience over at Henrietta, just perfect drinks and an airy, unpretentious vibe.
Set in two elegant Victorian townhouses within moseying distance of Covent Garden's main square, the price you pay is worth its pound thanks to its incredible location mere paces away from Covent Garden Market.
Hotel Cafe Royal
Even if you haven't been to London before, chances are you've seen a picture of Piccadilly Circus. Guests staying at Hotel Cafe Royal are lucky enough to see this view as soon as they step out of the hotel, thanks to its Regent Street location.
Still, it takes much more than a great location to garner a reputation as one of the best places to stay in London. For the lady looking for more than just a place to rest her head, Hotel Cafe Royal has much more on offer, most notably, its spa. The Akasha Spa is a quiet enclave of peace and serenity. Book in for a session in one of the nine treatment rooms. Craving something spectacular? The Akasha boasts London's first Watsu pool, used for a range of specialist hydrotherapy treatments.
2. Getting around by public transport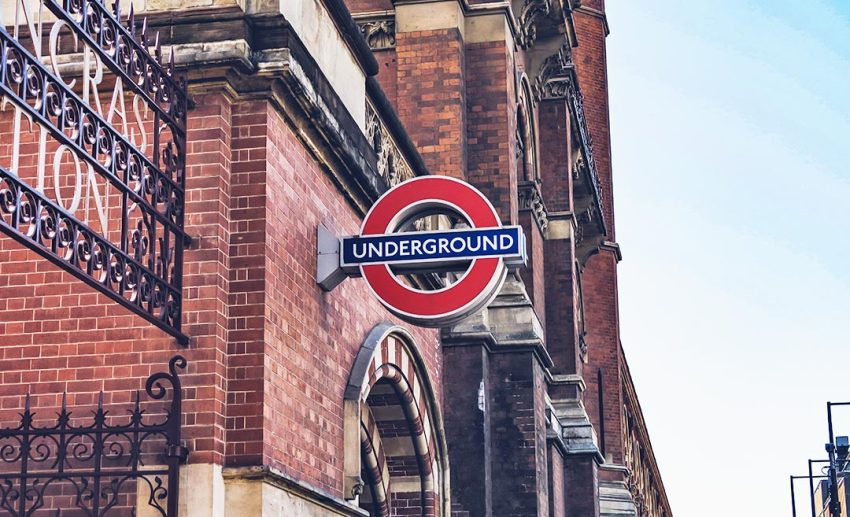 London has one of the largest public transport networks in the world, with integrated underground, train and bus systems spanning the city. The most famous of them all, of course, is the underground rapid transit system.
Known as 'the tube', its underground train map looks like a colourful plate of spaghetti, a colossal network of bus routes, cycle routes, and overground train lines. You might feel like you're going to be terminally lost, but generally, transport is well-organised and runs (almost) on time.
The first thing to do when you arrive is to snag yourself an Oyster card. These are prepaid cards you load up with money and then use on public transport. You can buy Oyster Cards at train and tube stations or convenience stores. You cannot pay by cash on buses, so make sure you get an Oyster on your first day.
Tempting as it may be to hail down one of the iconic black cabs that have come to symbolise London, they are expensive, and you'll have to explain to the driver where you want to go. Most Londoners use a booking app called Uber (the equivalent to Grab in Asia) if they need a taxi. For female travellers, Uber is generally a safe and convenient way to get around after dark or if you're unsure how to get somewhere by public transport.
Over the past decade, London has become a very bike-friendly city. You can hire bicycles from automated stands all around the city and return them to other stands when you're finished. Cycling is a great way to see the city, cheap and relatively safe if you stay on the extensive cycle paths.
3. Walk as much as you can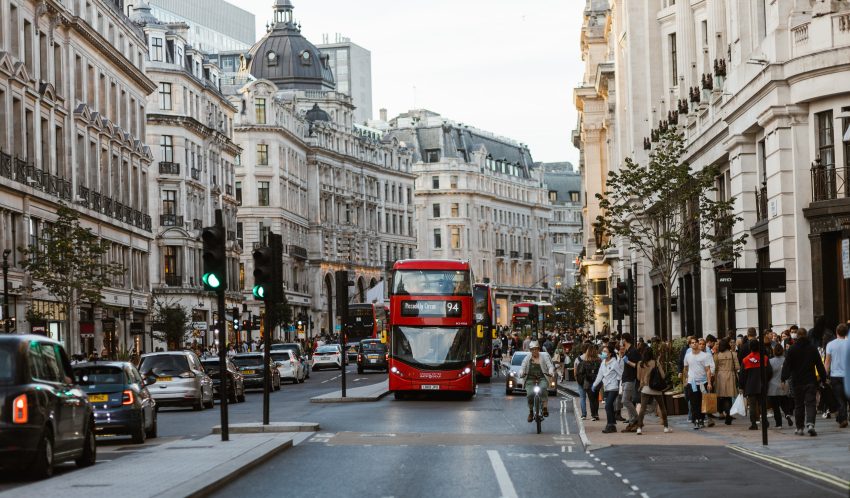 London is a big city, but its core is actually relatively compact – and very walkable. While hopping on a tube everywhere is tempting, remember that the tube map isn't drawn to scale. This means that some stations that look far apart are actually across the road from each other. Be careful, though, as this only applies in Zone 1. Try it further out of the city centre (Zone 4 onwards), and you'll be walking for miles.
The best thing about walking is that you get to see all the sights. An aimless stroll around the city of London will take you past pubs that have stood there for centuries, quaint alleyways lined with cafes, and places mentioned by Shakespeare and Dickens in their writing.
4. What to eat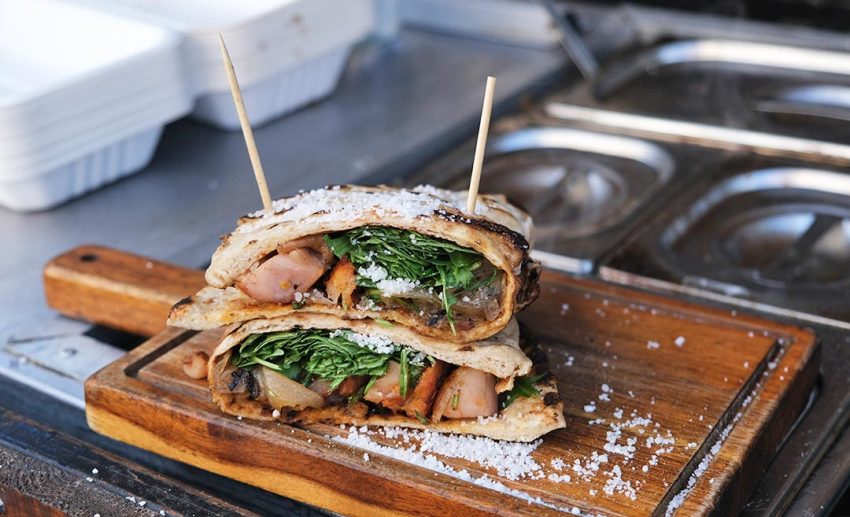 London is one of the foodie capitals of the world. As a melting pot of culture, you can find all sorts of incredible cuisines wherever you go. The price of going into a restaurant for a sit-down meal can be high, though. Instead, do what Londoners do: grab sandwiches, salads, and sushi from small supermarkets to go.
Smaller grocers like Tesco Express and Sainsbury's Local are everywhere, and we mean like, literally on every street corner. So, if you're feeling peckish, just Google for the nearest one to you, head down there and pick up a meal deal for a few quid. If it's raining – or hailing – sandwich and coffee chains like Pret a Manger or Costa Coffee are good bets. Again, they're everywhere.
And if you'd like to eat in the best restaurants in town, use an online website like Opentable to make a reservation. These websites also list special offers and set-course meals. Alternatively, a website like Wowcher will offer money-off deals for some quintessential English experiences. Speaking of which, you'd probably want to add these very specific fares to your Londontown exploration:
English breakfast
You can trace this national meal back to ancient Anglo-Saxon traditions, where it was commonplace to serve a hearty breakfast to guests, relatives, and neighbours. Today, it's a well-balanced breakfast that includes bacon, eggs, sausages, black pudding, tomatoes, baked beans, mushrooms, and toast that one tucks into after a hard (or easy) night out.
Widely considered the best of what Britain has to offer, you'll find it on the menu of many cafes and pubs, and this breakfast item is also served at any time of the day!
Afternoon tea
It is said that Anna Maria, Duchess of Bedford, invented the afternoon tea – a custom common among wealthy socialites in ancient England. However, over time, it has become a less formal affair. In modern times, the afternoon tea is served by a teahouse or tearoom, occasionally accompanied with a few glasses of Champagne.
You can also find "fancy" or "high tea" experiences served alongside cakes, biscuits, pastries, scones, clotted cream, and even sandwiches.
Sunday roast
One of the most historic and famous foods to try in London is the Sunday roast. This sumptuous meal originated in England, where it was a common tradition to eat a large meal after church services on Sundays. Typically served on, as its name suggests, Sundays, it features roasted meat, mashed or roasted potatoes, and other accompaniments like stuffing, gravy, mint sauce, and Yorkshire pudding.
No meal is complete without a side of vegetables, and seasonal options include roasted parsnips, Brussels sprouts, cauliflower, peas, carrots, and broccoli. Sunday roast is a typical affair at pubs and bars in London, so plan accordingly for your trip.
Eel, pie & mash
As simple as its name suggests, this is one for the more adventurous eater. Known initially as traditional working-class food, pie and mash can be traced back to the Victorian era, when workers needed hand-sized, cheap, transportable meals. The pies came in handy as they were sizable and easy to carry around. Jellied eels were also an everyday working-class meal back then, which increased the number of eel, pie and mash shops in Great Britain.
While pie and mash shops at their height were as popular as burger restaurants or curry houses are now, it has become somewhat elusive in recent days. London's oldest existing eel, pie, and mash shop is M. Manze, which opened on Tower Bridge Road in 1891. Swing over to the original eel and pie shop at Tower Bridge Road or Peckham Street to truly eat like the locals!
Scotch eggs
Looking for a less risque dish? The delightful protein bomb that is a Scotch Egg probably would come in handy. A simple snack made of a hard-boiled egg wrapped in sausage meat and coated with breadcrumbs is traditionally either baked or deep-fried before being served hot along with gravy and mustard sauce.
They later gained popularity in 1738 when Fortnum & Mason made and sold them as a cold travellers snack. But today, Scotch eggs are mainly served at picnics and fairs. You'd still find them packaged and sold at supermarkets and corner shops, but to get the freshest experience, head to The Trading House at Gresham Street or The Sand's End at Stephendale Road down south.
5. Make the most of the FREE experiences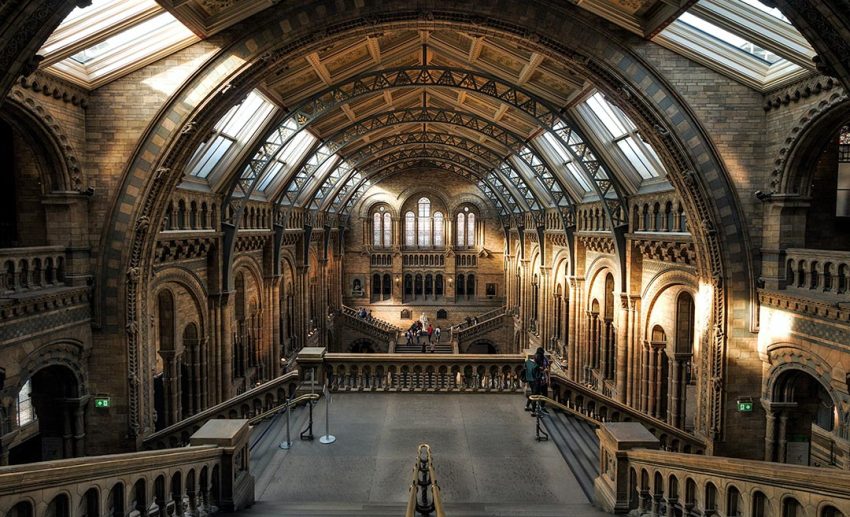 There's a lot to do in London, but did you know that more than a handful of activities are free? From classical music concerts to gallery openings and family-friendly fun days, you'll definitely find something to do.
Street entertainers also perform shows for tourists in Covent Garden and outside the London Eye. Of course, one of the most popular free events is the Changing of the Guard at Buckingham Palace. This takes place daily at 11am; on Sundays, it's at 10am. So be sure to add that iconic itinerary to your must-check-outs.
General admission for museums around the city is also free (except for special exhibitions), so if you're getting a little tired of stumbling from pub to pub down the cobblestone streets of London in search of grub, head over to one of these:
National Gallery
Discover over 2,000 paintings at the National Gallery from the Middle Ages to the 20th century. See works by western European masters of painting such as Da Vinci, Botticelli, Caravaggio and Van Gogh.
Natural History Museum
Unleash your inner child and wander through the spectacular halls of the Natural History Museum. Discover fascinating exhibits from the natural world and marvel at dinosaur skeletons or gawp at Hope, a giant blue whale skeleton.
Victoria and Albert Museum
Hosting one of the world's greatest collections of art and design objects with more than 2.3 million items, you can discover its beautiful galleries and retrace the history of creativity through fashion, furniture, sculpture, photography, jewellery, and more.
Tate Modern
Prefer the art of modern and contemporary persuasion instead? See how a power station has been transformed into London's centre for art at the Tate Modern. Find world-class paintings, photographs and performance art, embrace the stunning view of the river from the gallery's cafe, and explore the famous Turbine Hall, which hosts large-scale installations.
Whitechapel Gallery
Head over to Whitechapel instead for cutting-edge contemporary art by emerging and renowned artists. In addition to the exciting programme of exhibitions, the gallery also hosts talks, events, and workshops, so look out for them in advance!
6. The city's many parks
London is undoubtedly the park capital of the world because the quantity and quality of parks here are incredible. Right in the heart of London, you have the Royal Parks – these are parks owned by the British Royal Family. There is St. James's Park right outside Buckingham Palace, Regent's Park (home of London Zoo), and then the massive Hyde Park smack bang in the heart of London's action. It's possible to spend an entire day in Hyde Park alone, as there are concerts and other attractions such as Kensington Gardens, where the Princess Diana Memorial Garden is. Wander around, spot statues, feed the ducks, and enjoy the seasonal air.
The list of parks doesn't stop there, though. Every borough has multiple really good public parks. Dulwich Park in Southeast London is great for hiring bikes, Primrose Hill in the North London area has fantastic views over London, and Greenwich Park is home to museums and deer.
If you'd rather spend money, head to Kew Gardens, which is perhaps the most famous horticultural centre in the world. And if you're enjoying walking in London, explore the Green Chain Walk. This is a 50-mile-long 'chain' of mini walks through fields, woodland, and parks showing you just how green London really is.
7. Staying safe as a solo female traveller
Let's be straight, London is no more dangerous than any other large city. You're unlikely to encounter any problems, and the police are usually helpful. London also has one of the world's highest concentrations of CCTV cameras. Even so, as a solo female traveller, it's important to keep your wits about you and be street smart.
Make sure you experience a traditional British pub – it's the ultimate tourist experience. But always be careful when out drinking in bars and pubs alone. Don't accept drinks from strangers and know how you are getting home.
Keep your handbag secure in busy tourist areas, especially around Leicester Square and Oxford Street. When getting on to trains and buses late at night or early in the morning, avoid empty carriages and try and sit near other women or families. If you're lost in a strange part of the city, use your phone to get an Uber to take you to your hotel quickly and safely.
Healthcare shouldn't be a problem, as London is home to some of the best hospitals in the world. Be aware that whilst the National Health Service provides free healthcare for locals, you may have to pay as a tourist, so take out medical insurance before you travel. Tap water is safe to drink; the only disease you're likely to catch is a cold.
8. Easy and cheap ways to see the sights
As soon as you step off the train in London, you'll be approached by people trying to sell you expensive tickets for sight-seeing buses. Don't do it. Instead, grab your Oyster Card and jump on a Number 11 bus at Liverpool Street Station. Clamber up to the top deck and enjoy a cut-price tour of London.
The bus route takes you through the City of London, St. Paul's Cathedral, Australia House (also known as Gringotts Wizarding Bank), Trafalgar Square, and finally, Buckingham Palace.
Another great and cheap day out is walking from the London Eye to Tower Bridge along the Southbank of the River Thames. Give yourself a few hours as you'll see the Houses of Parliament (Big Ben), the Royal Festival Hall (which usually has free concerts and events), Tower Bridge, the Tower of London, and the famous warship HMS Belfast.
9. Go on a day trip
So you've come to explore London, but if you have the time, London is a gateway to the rest of England. It's easy to visit the famous university cities of Oxford and Cambridge for the day. Both cities are just a train ride from London and home to museums, beautiful historic buildings, and great cafes and pubs.
Equally, London is not that far from the sea. For a traditional British seaside experience, visit Margate, Whitstable, or Brighton by train.
And if you're into history, London is surrounded by grand country houses like Chartwell (Winston Churchill's residence) and historic castles (Dover, Hever, and Leeds, to name a few). If nature is more your cup of tea, visit the South Downs, Epping Forest, or the Thames Estuary.
10. Accept that you cannot see it all in a day, a week, or even a lifetime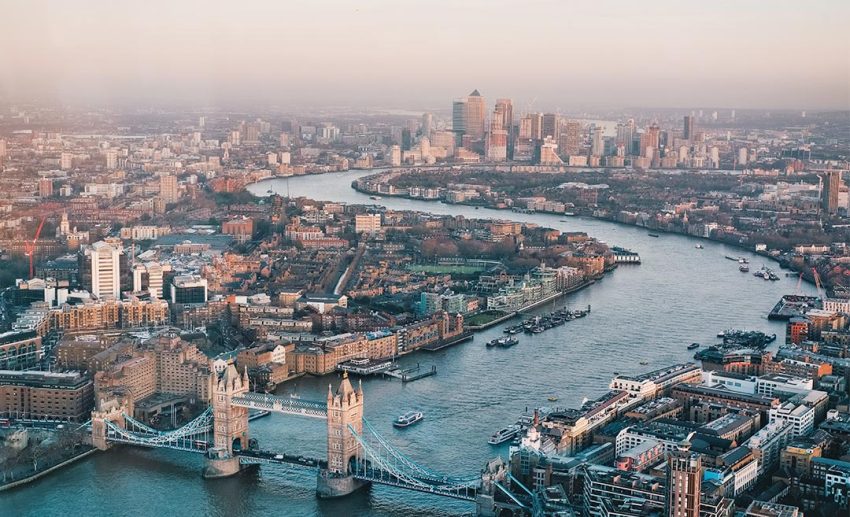 As the famous 18th-century writer Samuel Johnson once said, "When a man is tired of London, he is tired of life." This is true of female travellers in the 21st century too! Even Londoners themselves won't have visited every museum, every pub, every park because London is a sprawling and ever-evolving city. History seeps out of every building, and it's a city with a life of its own.
So don't panic when you can't fit anything into the few days you're in town. Do what you can, and you'll just have to make more plans for the next time you visit.