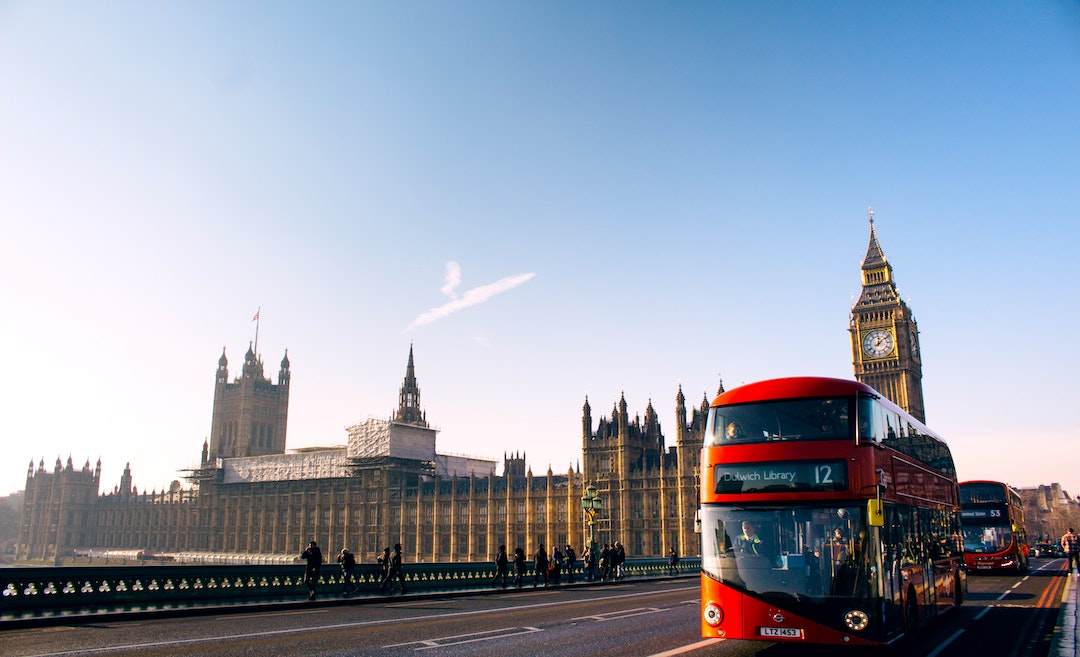 Zafigo's Quick Guide to London for Women Travelling Alone or with Family and Friends
London is a true world city. A place that everyone knows from television, film, and celebrity-spotting. A city of iconic images: black taxis, Tower Bridge, double-decker buses, and of course, Mary Poppins! As one of the world's great financial, cultural, and political centres, London is high on most tourists' travel lists.
That said, planning a trip to London can seem overwhelming. With so much to offer, it's difficult to decide where to stay and what to do. If you only have a few days in the city, you'll only be able to experience a small fraction of what this fascinating and diverse city has to offer.
Without a doubt, London is a great place for solo female travellers. There are activities, free museums, and events to suit every type of traveller with opportunities to meet new and like-minded people and discover world-class entertainment. As a life-long Londoner, here are my top tips for how to make the most of London. Especially how to stay safe and save money as a woman exploring the city on your own.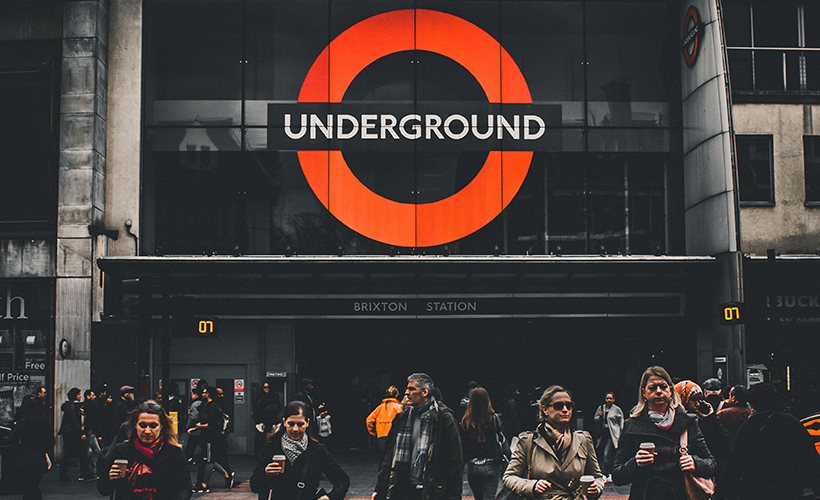 1. Getting around by public transport
Known as the 'tube', London has an underground train map that looks like a colourful plate of spaghetti, a colossal network of bus routes, cycle routes, and overground train lines. You might feel like you're going to be terminally lost, but generally, transport is well-organised and runs (almost) on time.
The first thing to do when you arrive is to buy an Oyster Card. These are prepaid cards that you load up with money and then use on public transport. You can buy Oyster Cards at train and tube stations or in convenience stores. You cannot pay by cash on buses, so make sure you get an Oyster on your first day.
Although black cabs have come to symbolise London, they are expensive, and you have to explain to the driver where you want to go. Most Londoners use a booking app called Uber (the equivalent to Grab in Asia) if they need a taxi. As solo female travellers, Uber is a safe and convenient way to get around after dark or if you're unsure how to get somewhere by public transport.
Over the past decade, London has become a very bike-friendly city. You can hire bicycles from automated stands all around the city and return them to other stands when you're finished. Cycling is a great way to see the city, cheap and relatively safe if you stay on the extensive cycle paths.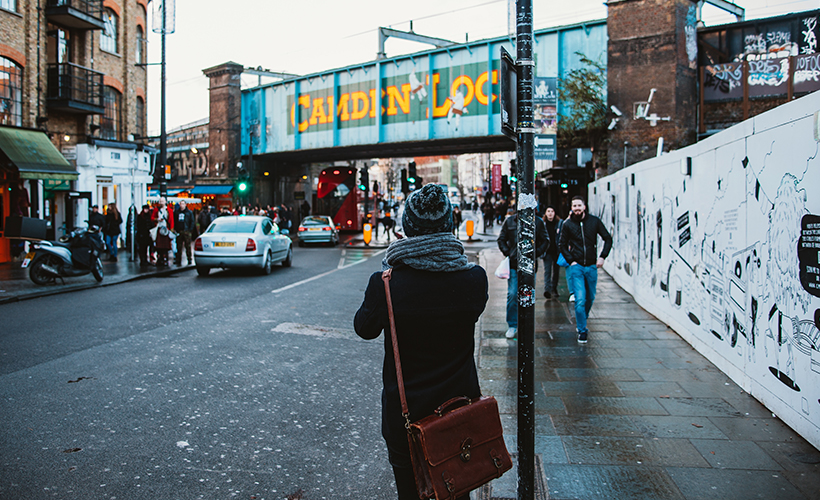 2. Walk as much as you can
London is a big city but its core is actually quite compact – and very walkable. While it's tempting to hop on a tube everywhere, remember that the tube map isn't drawn to scale. This means that some stations that look far apart are actually across the road from each other. Be careful though, as this only applies in Zone 1. Try it further out of the city centre (Zone 4 onwards) and you're going to be walking for miles.
The best thing about walking is that you get to see all the sights. An aimless stroll around the City of London will take you past pubs that have stood there for centuries, quaint alleyways lined with cafes, and places mentioned by Shakespeare and Dickens in their writing.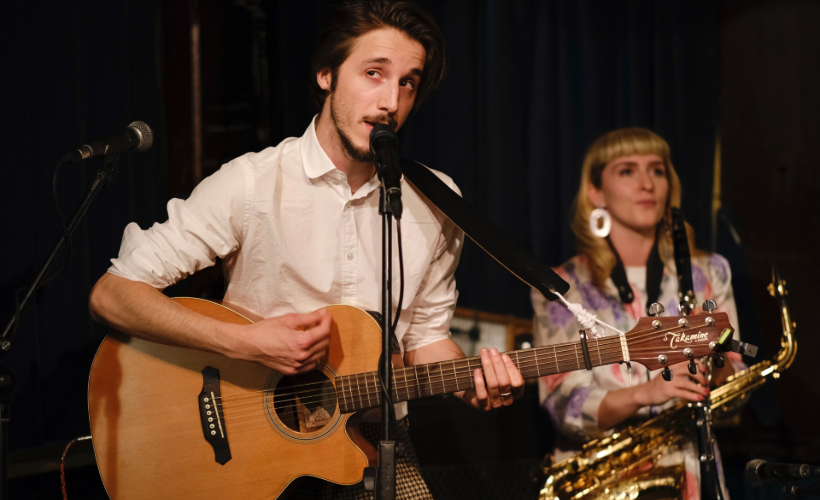 3. Where to stay
Where is the best place to stay in London? This really is an impossible question to answer. It mainly depends on your budget. There are hotels throughout the city and some of the best deals can be found in transport Zones 2 to 6.
Zone 1 is the centre of town but is split into many different areas. The City of Westminster is the area near the Houses of Parliament and Buckingham Palace, Kensington is where the museums are, and Knightsbridge is where the world-famous Harrods store is situated. All of these areas are very expensive but equally very convenient. Beware that 'The City of London' refers to the financial district. This area is very quiet on weekends and there aren't many residential buildings. That said, you can easily walk to Islington or the River Thames from there.
If you like nightlife and hipster culture, try and stay in Zones 2 or 3. Areas like Hackney, Islington, Greenwich, and Brixton are fantastically multicultural with cool bars and restaurants. As these areas are more residential, it's easier to find alternative accommodation, like shared flats on Airbnb. Trains and tubes from these destinations can take as little as 10 minutes to reach central London.
---
Here are some ways you can prevent yourself from being scammed on Airbnb:
---
4. How to save money on food
London is one of the foodie capitals of the world. As a melting pot of culture, you can find all sorts of incredible cuisines wherever you go. The price of going into a restaurant for a sit-down meal can be high though. Instead, this is what Londoners do: we grab sandwiches, salads, and sushi to go from small supermarkets. These smaller grocers with names like Tesco Express and Sainsburys Local are everywhere. Literally on every street corner. If you feel peckish, Google your local supermarket, head down there, and pick up a meal deal for a few quid. If it's raining – or hailing – sandwich and coffee chains like Pret a Manger or Costa Coffee are good bets. Again, they're everywhere.
If you'd really like to eat in the best restaurants in town, use an online website like Opentable to make a reservation. These websites also list special offers and set-course meals. Alternatively, a website like Wowcher will give you money-off vouchers and deals for popular restaurants, like Pizza Express.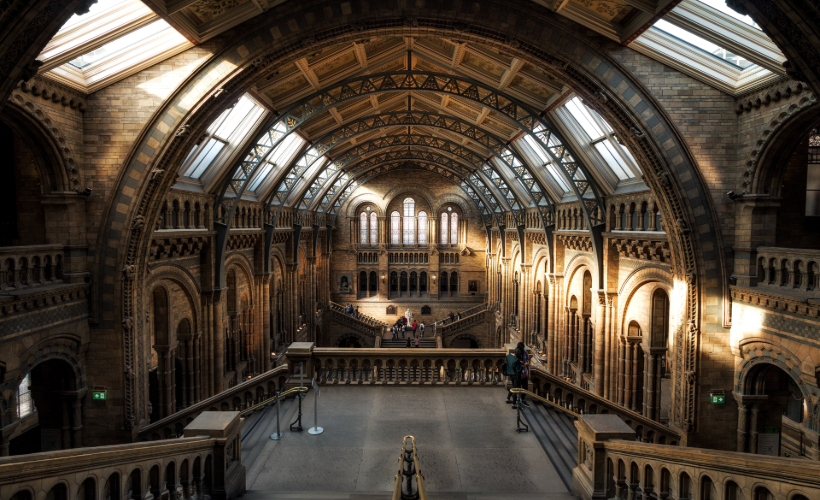 5. Make the most of the FREE stuff
Needless to say, there's a lot to do in London, but did you know that a lot of it is free? Even some of the world's best museums like the Natural History Museum, the Victoria and Albert Museum, and the National Gallery. You may need to pay to see special exhibitions, but general admission is totally gratis.
Every day, free events take place around the city. From classical music concerts to gallery openings and family-friendly fun days. You'll definitely find something to do. Street entertainers perform shows for tourists in Covent Garden and outside the London Eye most days too. Of course, one of the most popular free events is the Changing of the Guard at Buckingham Palace. This takes place at 11AM every day except Sunday when it's at 10AM.
6. The city's many parks
London must be the park capital of the world. The quantity and quality of parks here are incredible. Right in the heart of London, you have the Royal Parks. These are parks owned by the British Royal Family. There is St. James's Park right outside Buckingham Palace, Regent's Park (home of London Zoo), and then, of course, the massive Hyde Park smack bang in the heart of London's action. It's possible to spend an entire day in Hyde Park alone, as there are concerts and other attractions such as Kensington Gardens where the Princess Diana Memorial Garden is. Wander around, spot statues, feed the ducks, and enjoy the (mostly crisp) seasonal air.
The list of parks doesn't stop there. Every borough has multiple really good public parks. Dulwich Park in Southeast London is great for hiring bikes. Primrose Hill in the North London area has fantastic views over London. Greenwich Park is home to museums and deer.
If you'd rather spend money, head to Kew Gardens. It's perhaps the most famous horticultural centre in the world. And if you're enjoying walking in London, then explore the Green Chain Walk. This is a 50-mile-long 'chain' of mini walks through fields, woodland, and parks showing you just how green London really is.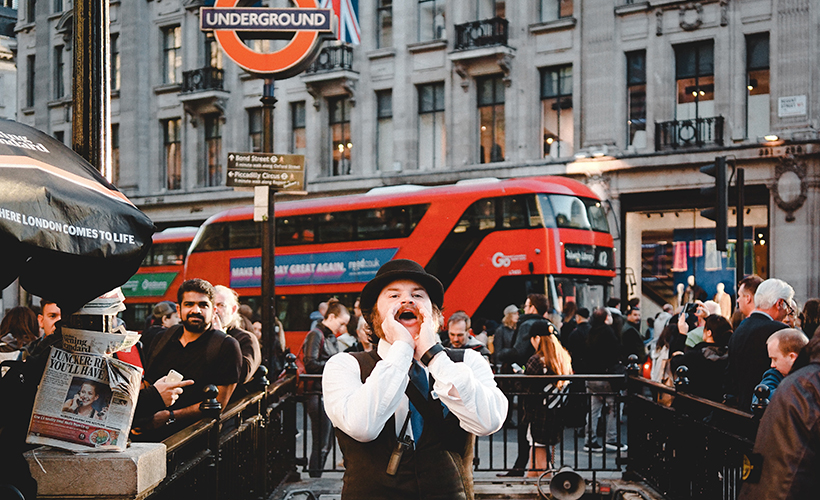 7. Staying safe as a solo female traveller
Let's be straight, London is no more dangerous than any other large city. You're unlikely to encounter any problems and the police are usually helpful. London also has one of the highest concentrations of CCTV cameras in the world. Even so, as a solo female traveller, it's important to keep your wits about you and be street smart.
Make sure that you experience a traditional British pub – it's the ultimate tourist experience. But always be careful when out drinking in bars and pubs alone. Don't accept drinks from strangers and know how you are getting home.
In the busy tourist areas, especially around Leicester Square and Oxford Street, keep your handbag secure. When getting on to trains and buses late at night or early in the morning, avoid empty carriages and try and sit near other women or families. If you're lost in a strange part of the city, use your phone to get an Uber to take you to your hotel quickly and safely.
Health shouldn't be a problem. London is home to some of the best hospitals in the world. Be aware that whilst our National Health Service provides free healthcare for locals, as a tourist, you may have to pay. So take out medical insurance before you travel. Tap water is safe to drink and the only disease you're likely to catch is a cold.
Constantly worrying about your money can take the fun out of a vacation. Make sure you take the necessary steps to protect your dough and just focus on having a good time:
8. Easy and cheap ways to see the sights
As soon as you step off the train in London, you'll be approached by people trying to sell you expensive tickets for sight-seeing buses. Don't do it. Grab your Oyster Card and jump on a Number 11 bus at Liverpool Street Station. Clamber up to the top deck and enjoy a cut-price tour of London. The bus route takes you through the City of London, St. Pauls Cathedral, Australia House (also known as Gringotts Wizarding Bank!), Trafalgar Square, and finally, Buckingham Palace.
Another great and cheap day out is walking from the London Eye to Tower Bridge along the Southbank of the River Thames. Give yourself a few hours as you'll see the Houses of Parliament (Big Ben), the Royal Festival Hall (which usually has free concerts and events), Tower Bridge, the Tower of London, and the famous warship the HMS Belfast. Those are some great photo opportunities.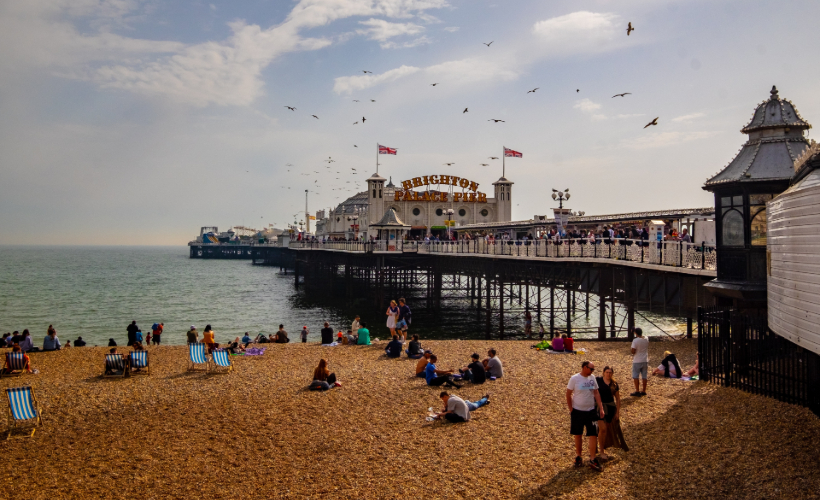 9. Go on a day trip
So you've come to explore London, but if you have the time, London is a gateway to the rest of England. It's easy to visit the famous university cities of Oxford and Cambridge for the day. Both cities are just a train ride from London and home to museums, beautiful historic buildings, and great cafes and pubs. Equally, London is not that far from the sea. For a traditional British seaside experience, visit Margate, Whitstable, or Brighton by train.
If you're into history, London is surrounded by grand country houses like Chartwell (Winston Churchill's residence) and historic castles (Dover, Hever, and Leeds to name a few). If nature is more your cup of tea, visit the South Downs, Epping Forest, or the Thames Estuary.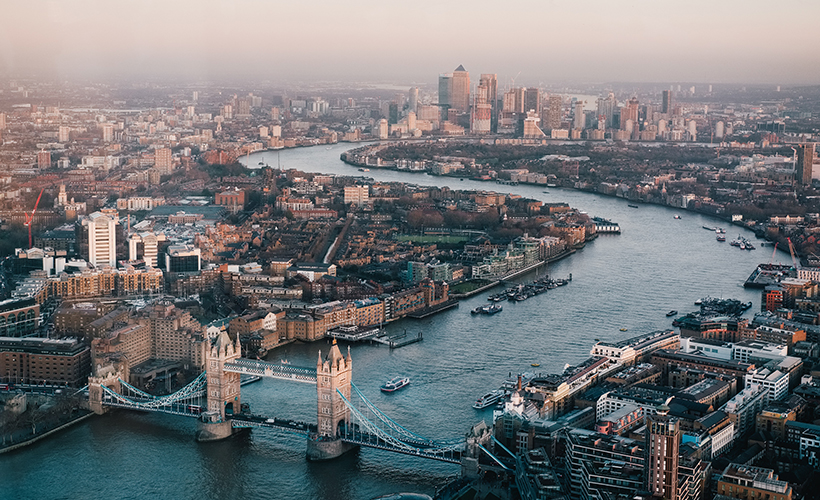 10. Finally, you cannot see it all in a day, a week or even a lifetime
As the famous 18th century writer, Samuel Johnson once said, "When a man is tired of London, he is tired of life." This is true of female travellers in the 21st century too! Even Londoners themselves won't have visited every museum, every pub, every park. London is a sprawling and ever-evolving city. History seeps out of every building. Whole areas change from working class to wealthy within decades. It's a city that has a life of its own.
So don't panic when you can't fit anything into the few days you're in town. Do what you can and you'll just have to make more plans for the next time you visit.