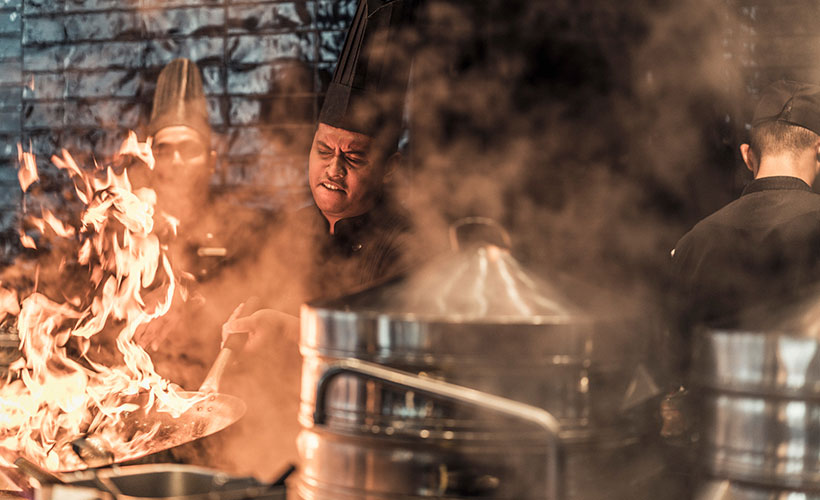 Just like the rest of the world, we are not travelling during this COVID-19 pandemic, but we hope you turn to Zafigo as a source of inspiration for your future travels. Please stay safe and adhere to any quarantine and movement control orders that have been imposed in your country.
If there's one thing that unites Malaysians unlike anything else, it's food. Yes, sports too, but Malaysians have a different level of collective pride when it comes to our local fare. Rightly so, as we're known for having some of the best street eats and signature dishes. Like our nasi lemak – fragrant coconut rice served with sambal, egg, anchovies, and peanuts.
However, every year, when the holy month of Ramadan rolls around, Malaysia's culinary climate changes. As Muslims embrace austerity and intimacy with the Almighty during a month-long fast, when they do break it come sunset, they treat themselves to yearly specials usually found at a pasar Ramadan (Ramadan market).
It's bazaars such as these that showcase the myriad food from all over the country in one place, making it one of the best places to experience local food if you're a foreigner. Nasi lemak will take a backseat for a bit as murtabak, ayam percik, other rice dishes like nasi kerabu, and fried foods take centre stage along with all the kueh (traditional cakes). You'll see everyone at these bazaars too – Muslims and non-Muslims – taking away food for dinner that evening, evoking that muhibbah (camaraderie and understanding) spirit that Malaysians are also known for.
Needless to say, Ramadan is different this year with the COVID-19 pandemic. In 2020, pasar Ramadans have gone digital! Here, we've put together a list of where you can order your buka puasa fare online (street eats, home-cooked fare, and hotel spreads). While, yes, the new Conditional Movement Control Order now allows us some freedom, it's probably advisable to stick to dining at home for the mean time. And, in the true spirit of Ramadan, we've also listed some ways you can bless others in need with the gift of food this holy month. At the end of the day, that's one of the key things fasting is all about – remembering others.
View this post on Instagram
Look to the 'gram
With literally countless food accounts of bazaar food vendors, home cooks and the like, where do you even begin? Well, we've found one account to rule them all – Let's Get With Eat. It's a compendium of all the above, and you'll find everything from baked goods to full-on meals. A favourite on the list includes Baked With Butter while there are other businesses on Instagram worth checking out – like Aiden Picnic that sells both ready-to-eat and frozen foods.
Shop on Carousell
Although the platform is known for selling all sorts of pre-loved goods, they've teamed up with Unilever to start #TetapBuka – a means to support small local vendors and hawkers who are unable to set up shop due to the pandemic. Use the site's built-in filter to find a vendor who's within a 10-kilometre radius of you.
Join a Facebook group
It's not unusual for people to have a favourite pasar Ramadan. And every year, you can always count on your favourite seller being there. Thanks to the many groups that have cropped up on Facebook, that hasn't changed! You can still shop from and support your favourite vendor by joining the right Facebook group. Here's a list of our favourites around the Klang Valley (greater KL):
· Bazaar Ramadhan TTDI KL
· Ampang Online Bazaar Ramadhan 2020
· Bazaar Ramadhan Bangsar 2020
· Bazaar Ramadhan Online Subang Jaya
5-Star feasting
If you're in the mood to indulge, the hotels have you covered with many of them still doing takeaways and deliveries. Here's a little round-up:
· Nipah at EQ Kuala Lumpur is offering favourites like biryani gam Johor and Hainanese chicken rice among others. Available for pickup and delivery.
· Four Seasons Kuala Lumpur is offering takeaway services and delivery within 10 kilometres of the hotel. So if you're in the mood for beef short ribs or ayam masak merah by Chef Muhd Mujtahid Lukman, order it via their WhatsApp.
· In fact, if you have a hankering for the food at any other YTL hotel, you may order directly from them via WhatsApp – The Majestic Hotel Kuala Lumpur, The Ritz-Carlton Kuala Lumpur, Hotel Stripes Kuala Lumpur.
Still feeling stuck? Don't fret, as there's a compendium for hotels and upmarket restaurants too. If you haven't already heard of Bites by TableApp, then it's time you get on it. Covering the Klang Valley, Penang, Johor Bahru, and other areas like Melaka and Kuching, it brings together upscale restaurants and hotels alike. Fine establishments such as the Hilton's Vasco's, Sheraton Imperial's Essence, De.Wan 1958 by Chef Wan, and Bijan Bar and Restaurant can all be found here.
View this post on Instagram
Finally, upping the ante is Shangri-La Hotel. They have a mobile app called Shangri-La Specials that hooks you up with the food delivery services available. And once lockdown season is over, you can continue using the app to book a table, view promotions, or check out the menus at their property's restaurants. App is available on the App Store and Google Play.
The all-in-ones
For those of you who don't have a specific meal in mind, then an all-in-one platform is likely the way to go. You can get some food-inspo from them or browse until something strikes your tummy's fancy.
· Grab Raya Deals is a joint effort between the Selangor state government and e-hailing platform Grab to support and hopefully sustain small food businesses during this challenging time.
· Allowing you to choose from over 1,000 vendors is iftar4u by Moovby. So whether it's laksa (spicy noodle soup), nasi dagang (steamed rice with fish), or ayam penyet (fried and 'flattened' chicken) that you're craving for, they've surely got it.
· For all things Hari Raya-related (Eid), look no further than Bazaar-Rakyat. Although primarily a purveyor of food and drink, so you'll also find clothing and electronics on it. The best part is that it services multiple regions.
View this post on Instagram
Paying it forward
For Muslims, there's no better time in the year to give sedekah (charity) than Ramadan. Even if you're not a Muslim, you may still feel free to give and share your blessings with those who may need it more. There are numerous charities you may opt to give to, but here are three that give the gift of food:
· PichaEats, a social enterprise that that delivers food made by marginalized groups, has started The Zaza Movement that provides food to the needy and COVID-19 frontliners.
· Founded by five friends and working with a small team of volunteers, Everything Is Love For Others gives groceries and other necessities like baby formula to refugees and members of the B40 community.
· SmartBite, a company that does corporate catering, has donated over 8,500 meals since the pandemic first started to local frontliners. Via their Google form, you may choose which hospital you wish to support and how much you'd like to pledge.
Get all the latest travel stories from Zafigo. Follow us on Facebook, Twitter, and Instagram.