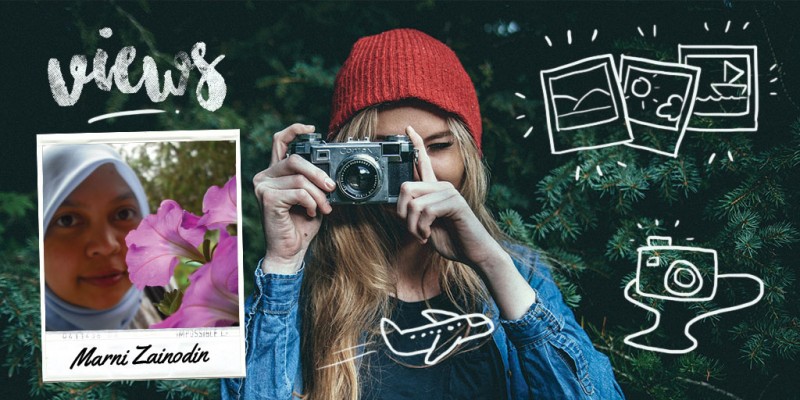 Snapshots (formerly known as Views) is our photo essay section, whereby we ask women to share 6 of their favourite images that tell the story of their city or a destination they have travelled to. We welcome contributions from readers; if you have a photo story to share, email editor@zafigo.com and indicate 'Snapshots' in the subject line. Published submissions will receive a token sum from us.
---
Nur Atirah, or Erah or Tong, has been travelling to Indonesia since 2012. Last year, she discovered a special reason and place that has made her return again and again: A village called Wae Rebo. So much so, she knows the pathways like the back of her hand and has even figured out the short cuts on the hiking trail. Erah has also founded an initiative there called The Fadaelo Project with the aim of providing medicines to the villagers. It began from her first visit, when she was approached by a local asking her if she had some Paracetamol to spare. Humbled by the experience, Erah decided to make it her mission to help.
I had the opportunity to visit Wae Rebo with her this past May and find out first-hand what is so special about this village and its people – and capture the journey through my sketches.
The only way is up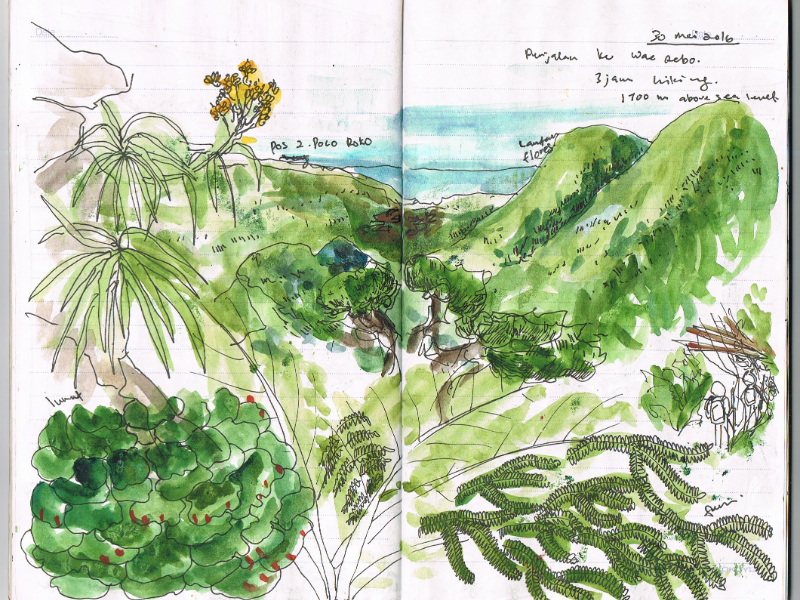 Wae Rebo is located about 1,100M above sea level at Manggarai district, west of Flores Island in Indonesia. The only way to access the village is via a 9KM hike that takes three to four hours to complete, each way. When Erah first showed me the itinerary for our trip, I had my reservations about the lengthy hikes. I do enjoy walking and I walk everywhere, but hiking is a different story. But I have heard so much about this place that I was willing to give it a go. Somehow, I made it…
Many reasons to smile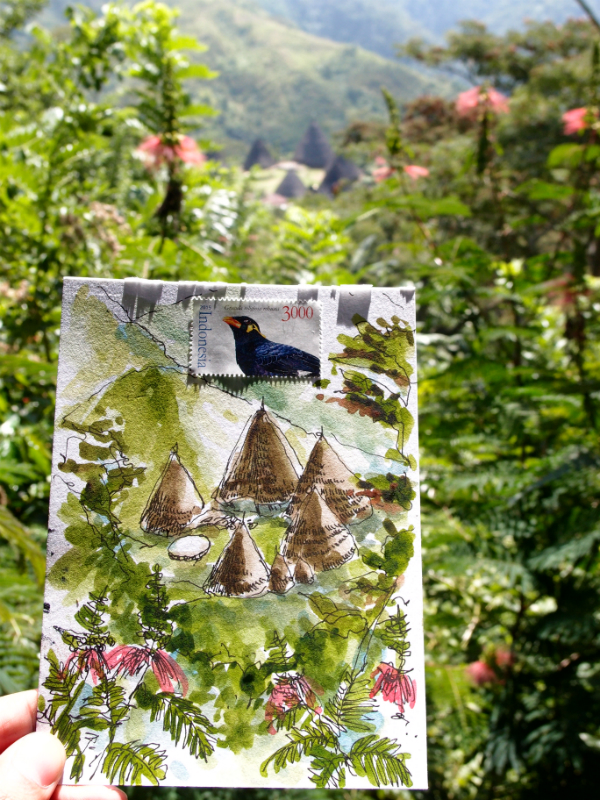 I call it a hike with a smile; the Wae Rebo people are very friendly folks and every one we met along the way would greet us with 'Selamat' or 'Semangat', and a big grin. They will shake hands with everyone. They know too well that the hike is not easy for us but for them, it's the only way to their home. It certainly was a long way to hike but my eyes and other senses were treated to the sight of beautiful moss, fern, trees and even a singing bird.
Dream home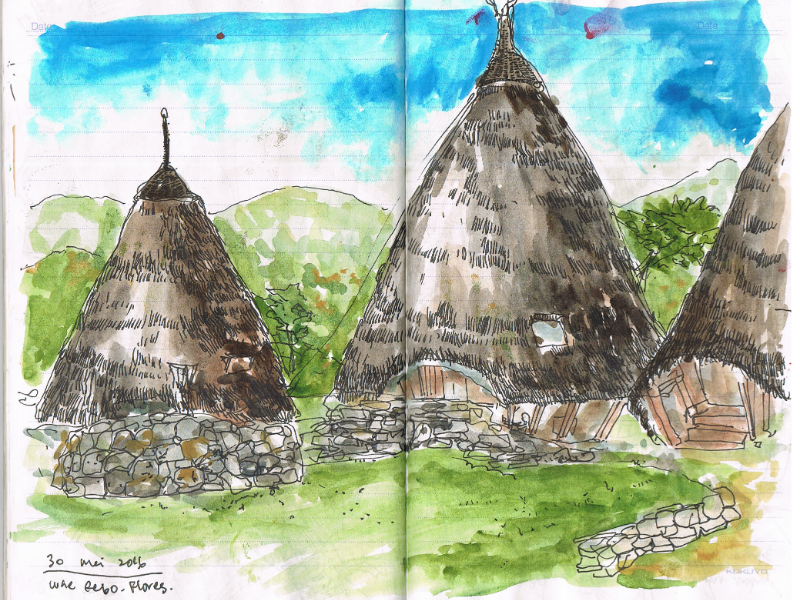 The houses in the village are called Baru Niang, located in the middle of a remote valley. No one knows why the houses need to be here but local legend say that the idea was conceived through an elder's dream. The villagers (most of them are farmers who cultivate coffee, banana or corn) really respect their ancestors and believe that their spirits are still among them, watching over the place and people.
One with nothingness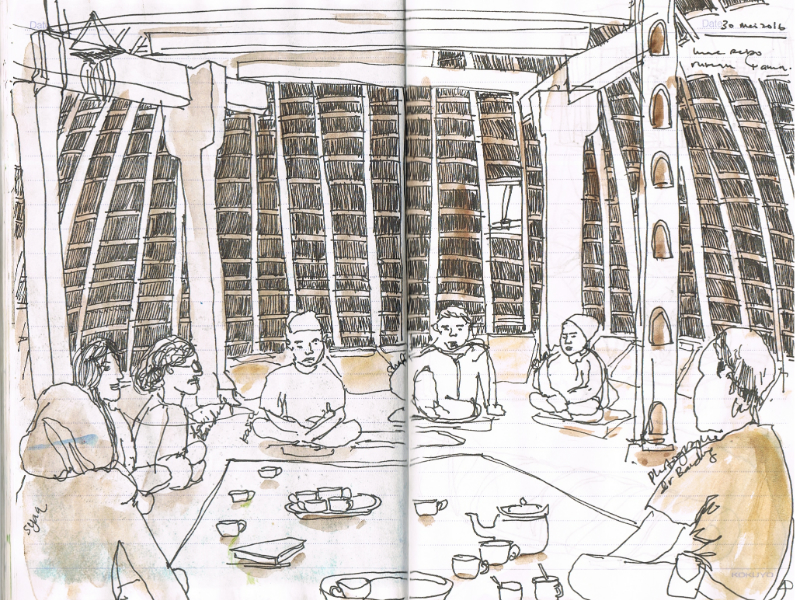 We live in a world where things are becoming increasingly easy. Press a key on the computer or click on a tiny letter on your phone, and you can gain access to so many things. But here in Wae Rebo, there is no phone line or data connectivity. Isolated in communication, you can't simply hit the 'Enter' key and have things at your fingertips. There is no way to tag or WhatsApp anyone, send a tweet or post an Instagram photo.
In digital speak, what you get here is nothingness… but you will find connections. When in Wae Rebo, keep your smartphones aside and talk to each other. Just I, you, and everything that's present around you. Feel with both your heart and your mind, so that even if you don't see it in front of you, you can choose to believe it. You wouldn't think you could survive days without being online but you can and you will.
Threads and tenun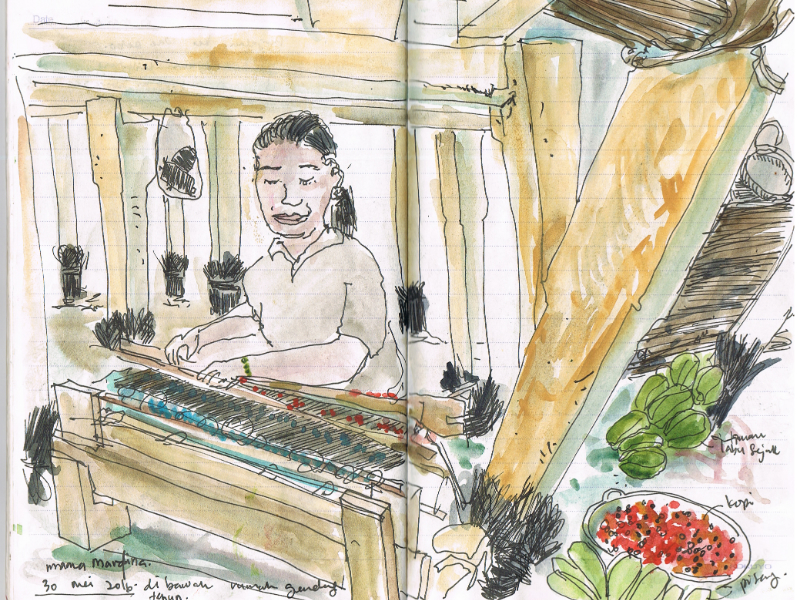 The women of Wae Rebo are skilled in the traditional weaving art called tenun. It takes them four to five months to complete a tenun sarong. Like the rest of the region, their tenun uses a base of black thread but instead of floral motifs as commonly seen in the others, their signature pattern is a simple repetition of lines using two to three different coloured threads. Look under any Wae Rebo home and you will definitely find the tools required for tenun, as every woman here knows this craft.
Stillness and solitude, sans emptiness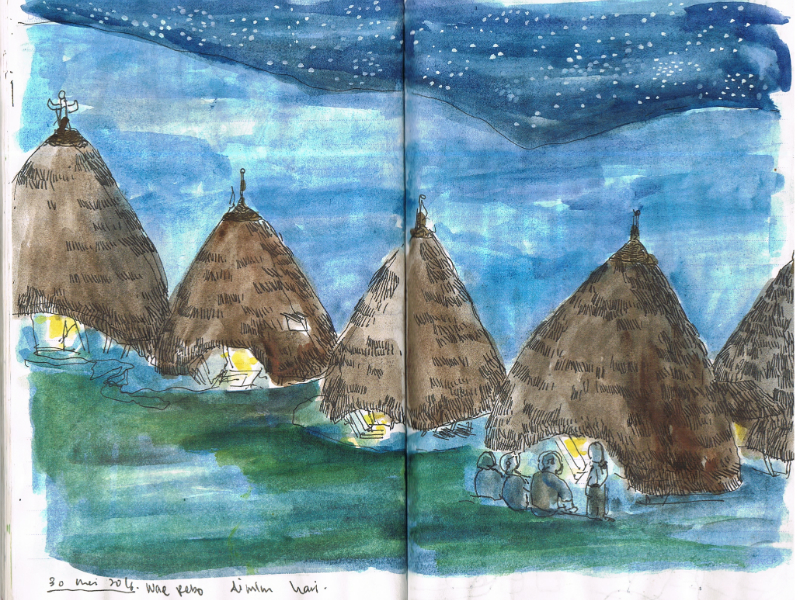 Night time in middle of nowhere is truly something else. As the skies darken at the end of the day, you will experience the bliss of absolute quietness. At times, it may be a bit scary, as it's accompanied by absolute darkness. There is no electricity supply here; most of the houses use solar power but by 10PM, all lights are turned off. The only illumination comes from the small fire that is burning off slowly in the kitchen stove.
Look up and you will see a million stars, scattered all over the black sky and lighting it up beautifully. Some sparkle brightly, others less so but when you have so many of them at the same time, they are picture perfect. Each star has its individual attributes, differing in elements from another. Yet they come together to bring out the brightness in each other. As the African proverb goes, "If you want to go quickly, go alone. If you want to go far, go together."

Read Next: