It's the beginning of the year, which means it's time to refresh your bucket list of holiday destinations. If you're wondering where you should visit in 2023, why not lean into your Chinese zodiac sign? After all, it does say a lot about you — including your strengths, interests, and of course, the way you travel!
Now's the time to take cues from the stars that match your zodiac predilections to the ideal destination. Know your sign? Great, because we have got you covered. Our list includes 12 destinations based on each one. So, what are you waiting for? Read on and get bookin'!
The Rat: 1912, 1924, 1936, 1948, 1960, 1972, 1984, 1996, 2008, 2020
Where to go: Jaipur, India
People born in the Year of the Rat can often quickly accommodate themselves to different circumstances. Armed with acute observation, a positive attitude, and a flexible mind, when it comes to travel, they love destinations that have lots to offer and are rich in character.
Therefore, Jaipur in India, the rose-hued capital of Rajasthan, is our pick. Founded by the Maharaja Sawai Jai Singh II in the 18th century, much of the city's marvels remain, from ancient architecture to lively bazaars.
Known as the 'Pink City', explore the beautiful blush Hawa Mahal, also known as the Palace of the Winds. City Palace in Jaipur is the location of religious and cultural events, and a patron of arts, commerce, and industry.
You'll be amazed by the palace complex's several buildings, courtyards, galleries, restaurants, and more. Then, catch the beautiful sunset from Jal Mahal, a palace in the middle of the Man Sagar Lake in Jaipur city. Have a taste of traditional Rajasthani cuisine at local restaurants, which will surely satisfy your taste buds.
The Ox: 1913, 1925, 1937, 1949, 1961, 1973, 1985, 1997, 2009
Where to go: Kyoto, Japan
As per the Chinese zodiac, people born into the Year of the Ox hold conservative and traditionalistic personalities. They are determined, diligent, and hardworking, and prefer quiet holidays that bring them peace of mind during travelling. So, head to Kyoto in Japan to spend some time amidst the shrines and stunning landscapes.
Once the capital, Kyoto is famous for its numerous classical Buddhist temples, gardens, and traditional wooden houses. Explore the picturesque Kiyomizu-dera, a Buddhist temple part of the Historic Monuments of Ancient Kyoto UNESCO World Heritage site. Visitors can get a piece of omikuji (fortune-telling paper) and ema (wooden signs).
Next, head to Kinkaku-ji, a Zen Buddhist temple that attracts many visitors annually. Its two top floors are completely covered in gold leaf, and it is located next to a pond, where sunlight reflects the Golden Pavillion.
For a more spiritual vibe, visit Fushimi Inari-Taisha, which sits at the base of a mountain 233 metres above sea level. It is also the head shrine of the kami Inari (a god or spirit in the Shinto religion). It was originally and remained primarily the kami of rice and agriculture.
For something even more serene and peaceful, head to the outskirts of Kyoto to Arashiyama Bamboo Forest, where you'll enjoy soaking in the lush greenery and rows and rows of bamboo stalks. Lastly, remember to take a chance to feast on Kaiseki cuisine, a traditional multi-course Japanese dinner!
The Tiger: 1914, 1926, 1938, 1950, 1962, 1974, 1986, 1998, 2010, 2022
Where to go: Queenstown, New Zealand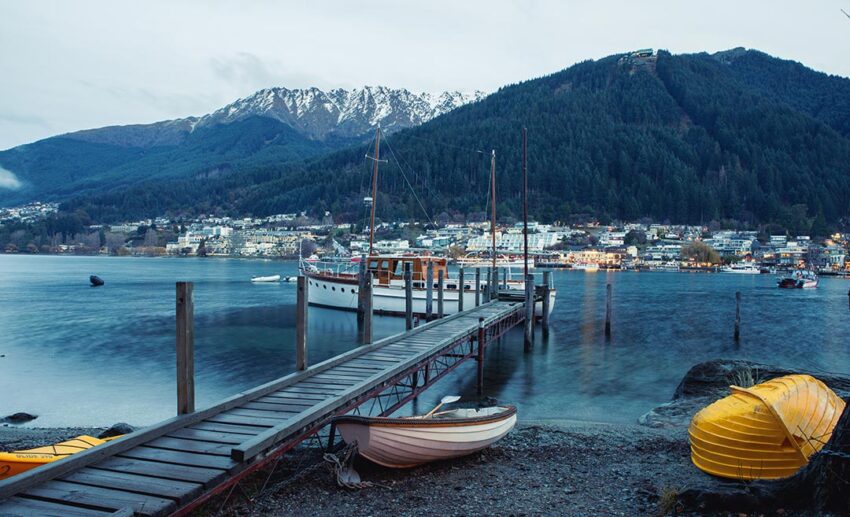 Were you born in the Year of the Tiger? According to the Chinese zodiac, you are strong-willed, a risk-taker, and energetic. You also are confident, frank in personality, and love the unconventional. So, we're sending you to Queenstown, New Zealand, for your life of adventure. 
As the adventure capital of New Zealand, there are tonnes of exciting activities in Queenstown. Whether it is free-falling at 200km, leaping from New Zealand's highest bungy, sitting on the world's biggest swing, hurtling down the world's steepest zipline, or soaring high above Queenstown on a tandem paraglide, people born in the Year of Tiger can step up to the challenge and escape their everyday lives with some adrenaline-pumping fun.
While you're there, remember to indulge in the food too. Queenstown is famous for Fergburger (though we personally prefer Devil Burger, and so do the locals) and is also home to fabulous restaurants, like Rata by Michelin-star chef Josh Emett and Boardwalk, a fine dining establishment on Lake Wakatipu. 
The Rabbit: 1915, 1927, 1939, 1951, 1963, 1975, 1987, 1999, 2011
Where to go: Paris, France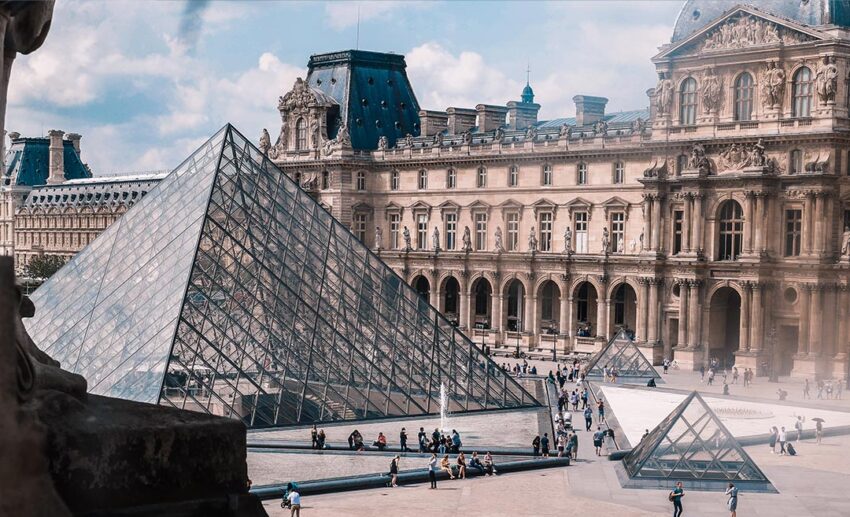 The Rabbit is gentle, elegant, and skilful. Those born under this sign are compassionate and have a love for romance and exploring the history, art, and culture of the places they visit. Paris can be a great option to satiate The Rabbit's appetite for fantasy. It's the city of love, after all.
To help you discover the crème de la crème of the city's attractions, we've curated the best places to visit in Paris. Do also take a ride on the elevator at Eiffel Tower to bring you to the top of the iconic monument, where you can bask in the beautiful panorama and find the engineer, Gustave Eiffel's, private apartment.
For the artsy bunny, visit the world's most visited museum, the Louvre, to be amazed by the world's most celebrated artworks, such as Leonardo da Vinci's 'Mona Lisa' and Michelangelo's 'Dying Slave'. To make your inner child hop with glee, visit the happiest place on Earth (or in Paris), Disneyland Paris and marvel at the whimsical surroundings. Don't forget to sample the lovely éclairs or cream-filled pastries in town too!
The Dragon: 1916, 1928, 1940, 1952, 1964, 1976, 1988, 2000, 2012
Where to go: Istanbul, Türkiye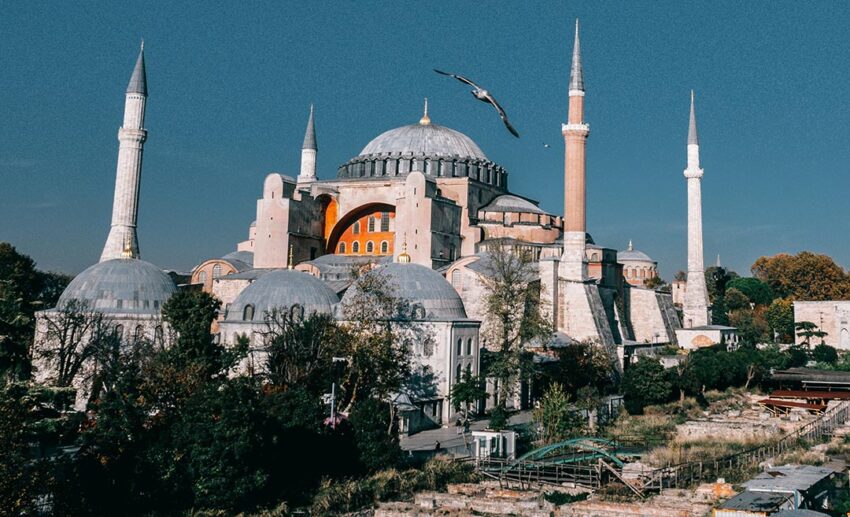 Those born into the Dragon sign are ambitious and have no parallel for talent and excellence. As the fifth of the 12 Chinese zodiac animals, the Dragon symbolises power, nobility, honour, luck, and success. Istanbul is our pick for its abundance of history and ancient marvels to appeal to the Dragon's old soul.
Feast your eyes on the lofty dome of the Hagia Sophia, one of Istanbul's most popular and iconic historical sites. The dome's walls are adorned by Byzantine mosaics featuring portraits of ancient emperors and representations of Christ, making it a true architectural beauty. Then, be mesmerised by the tiles inside the Blue Mosque — it's a sight like no other. For those with a penchant for all things nature, admire the blooming tulips at Gülhane Park, one of the city's biggest and most beautiful.
Istanbul is also one of the most underrated cities for amazing food. Scoff down a balık ekmek (fish sandwich) any time of day, or savour a local Turkish breakfast. The best way to soak in Istanbul's unique cityscape is at one of the city's many rooftop bars. Wine and dine at Mikla, and enjoy sweeping views of Beyoğlu, the Golden Horn, and the Bosphorus.
The Snake: 1917, 1929, 1941, 1953, 1965, 1977, 1989, 2001, 2013
Where to go: Maldives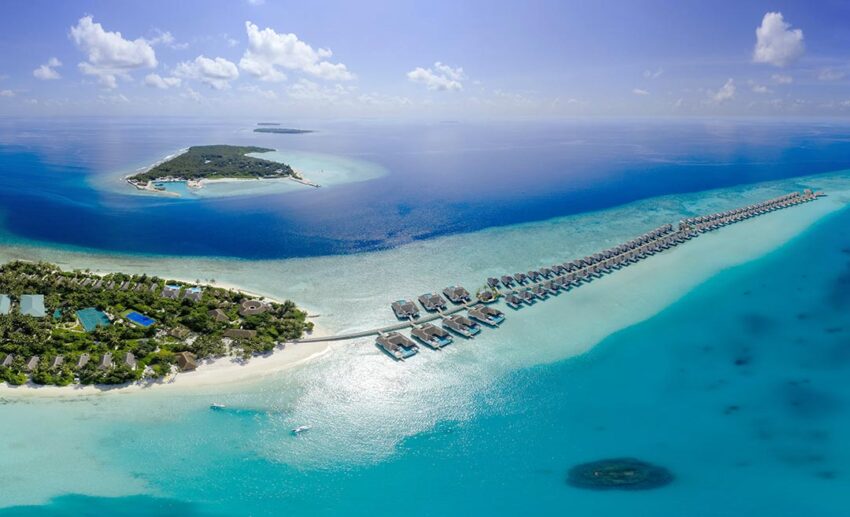 According to Chinese astrology, people born in the Year of the Snake are usually wise and intelligent. They also exude a general sense of calm, preferring the finer things and enjoying the serenity of nature. So we're sending you to the mecca of tranquil beach getaways: the Maldives. You'll be recharged and rejuvenated, spending time on the stunning private beaches.
Among the many outdoorsy things to do in the Maldives, one you should definitely reward yourself with is a spa treatment. Many luxury resorts offer spa treatments, so you'll be spoilt for choice. If you're going with your loved one, nothing sounds more quintessentially romantic than watching the sunset or the sunrise.
To truly enjoy azure ocean waters, try diving or snorkelling and be mesmerised by the beautiful sea creatures in the ocean. If there's one thing not to be missed in the Maldives, it's the excellent food. Enjoy the local seafood fare, also served for breakfast and the variety of mild curries influenced by Sri Lanka.
The Horse: 1918, 1930, 1942, 1954, 1966, 1978, 1990, 2002,
Where to go: Dubai, United Arab Emirates
Animated, active, and energetic are the main characteristics of those born into the Year of the Horse. They love to be in a crowd and all sorts of gatherings. So, the ideal destinations for you are those cities with fun-filled events and occasions, and Dubai tops the list.
Dubai is known for all things luxury: shopping, ultramodern architecture, and a lively night scene. First, dress up and visit the Burj Al Arab to enjoy afternoon tea in (extreme) style. Take a cruise on the lake for the ultimate up-close experience of the incredible view of the Burj Khalifa, and if you can, why not visit the building itself? It's the tallest building in the world, and you will want to see such a monument.
For the best in live theatre, be amazed by La Perle, which features acrobatics, water stunts, motorbikes, and more. For beach club fans, go for a beach club crawl at Palm West Beach; plenty of options here.
Dubai will impress you if you're a live music lover – the EDM music festival ULTRA is making its Middle East debut this year and will take place in March 2023! For an even more out-of-this-world experience, have dinner underwater at Ossiano with tables looking out into Atlantis, The Palm's famous aquarium.
The Goat: 1919, 1931, 1943, 1955, 1967, 1979, 1991, 2003, 2015
Where to go: Hội An, Vietnam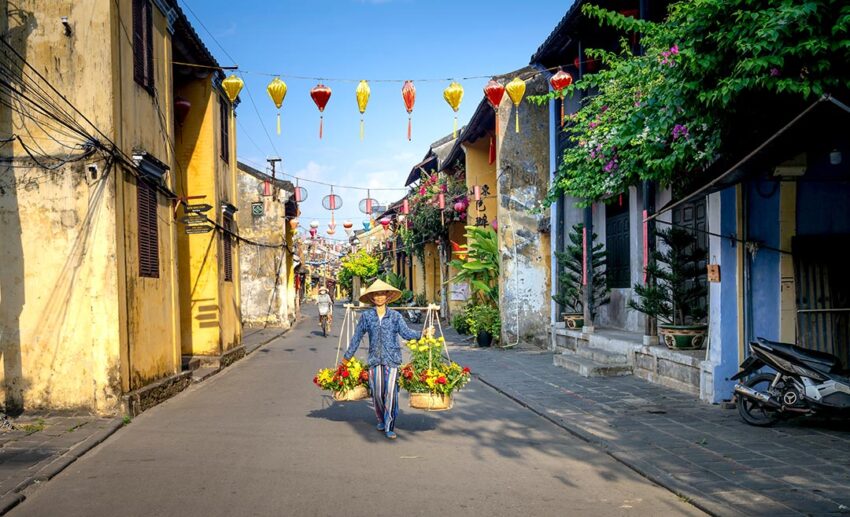 Goats are gentle and brimming with a strong sense of kind-heartedness and love to socialise wherever they go. You'll love the laid-back lifestyle and culture of Hội An, a city on Vietnam's central coast known for its well-preserved Ancient Town.
Walk around Old Town and enjoy the architecture, from wooden Chinese shophouses and temples to colourful French colonial buildings. There are also ornate Vietnamese tube houses and the iconic Japanese Covered Bridge. Then shop at Lantern Market, where lanterns are made of gorgeous Hội An silk. Be sure to take a day trip out of the city and head to My Son Sanctuary, a cluster of Hindu temples built from the 4th to the 13th century.
Don't forget to try the regional Hội An food, for instance, Cao Lao — brown rice noodles mixed with lye water. Savour the delicious local barbecue with an equally delicious spicy peanut sauce mixed with tomato and sesame seeds.
The Monkey: 1920, 1932, 1944, 1956, 1968, 1980, 1992, 2004, 2016
Where to go: Mexico City, Mexico
Magnetic personalities, witty, and intelligent are just some of the fantastic characteristics of those born in the Year of the Monkey. They also have high energy, like to accept challenges, and prefer urban life to rural life. And a place that calls for such traits? The bustling capital of Mexico — Mexico City.
Get your shopping fix at the La Ciudadela, where you can find traditional Mexican handicrafts. There's folk art here too! Then visit the Zocalo, the city's main square and the heart of the Centro Historico neighbourhood.
Mexico City is also known for its vibrant street food scene. It's genuinely one of the best places in the world for street food, so while you're here, try as much as your tastebuds will allow. Sample the tacos al pastor, typically served with meat, corn tortillas, chopped red onions, and lime juice. If you have a sweet tooth, then you've got to have the city's famous churros.
The Rooster: 1921, 1933, 1945, 1957, 1969, 1981, 1993, 2005, 2017
Where to go: Singapore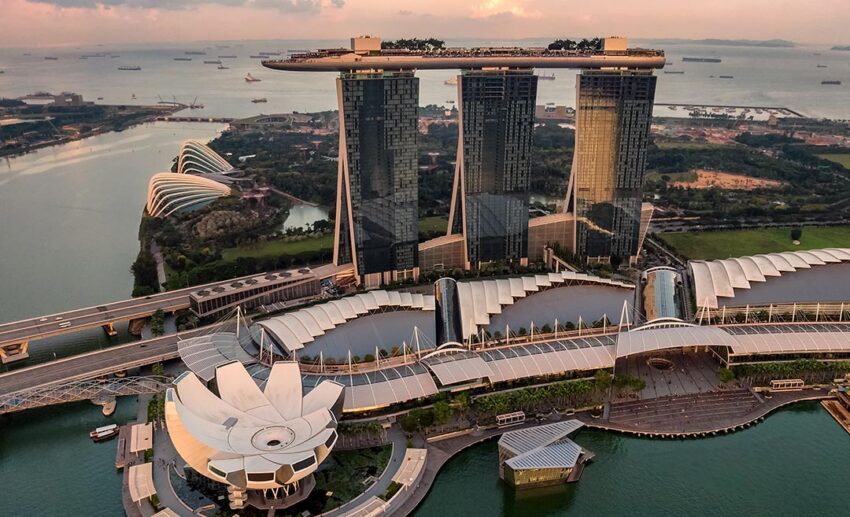 According to traditional Chinese zodiac analysis, the Rooster represents confidence and intelligence. People born in the Year of the Rooster are usually confident and charismatic. Being creatures of habit, however, they prefer to avoid too much fuss when it comes to travel. Hence, convenience plays a massive role, so the organised and easy-to-get around Singapore is a great destination.
First, walk and swim amongst the clouds at Marina Bay Sands. The SkyPark Observation Deck will provide some of Southeast Asia's most stunning views. If you're a naturalist, stroll the biodomes of Singapore's Gardens by the Bay. Then take in one of Singapore's national monuments at Merlion Park. For some theme park adventure, head to Universal Studios Singapore for thrilling roller coaster rides and more.
A trip to Singapore is only complete when you've tried all the local staples like the sup tulang merah at one of the food courts or murtabak from Zam Zam. For dinner, indulge in chilli crab cooked in semi-thick gravy with a tomato chilli base. Their fine dining scene is also hard to beat with the likes of Gunther's and Odette. We're drooling already!
The Dog: 1922, 1934, 1946, 1958, 1970, 1982, 1994, 2006, 2018
Where to go: London, England
Those who belong to this Chinese zodiac sign are loyal, dependable, and honest; they are also sociable, intelligent, and sophisticated. Therefore, as travellers, you take long vacations and look for iconic places. Say hello to London, England.
No matter your vibe, tastes or interests, there is always something to do in London. Enjoy a glimpse into the life of royalty by visiting Buckingham Palace. Wander inside the grand State Rooms, and marvel at many treasures and artefacts. Then take in the impressive architecture at Westminster Abbey, one of London's most important UNESCO World Heritage Sites. At night, climb aboard one of the 32 glass capsules of the London Eye to witness the city's views.
No matter how long your visit may be, try to squeeze in some of the best foods the Brits offer, like fish and chips! The English Breakfast is also not to be missed, and you'll be spoiled for choice as many cafes and restaurants serve this filling meal. And, of course, get your fix of bangers and mash: flavoured pork, lamb, or beef sausages served with mashed potatoes; simple and tasty. And what would a visit to England be without afternoon tea?
The Pig: 1923, 1935, 1947, 1959, 1971, 1983, 1995, 2007, 2019
Where to go: Melbourne, Australia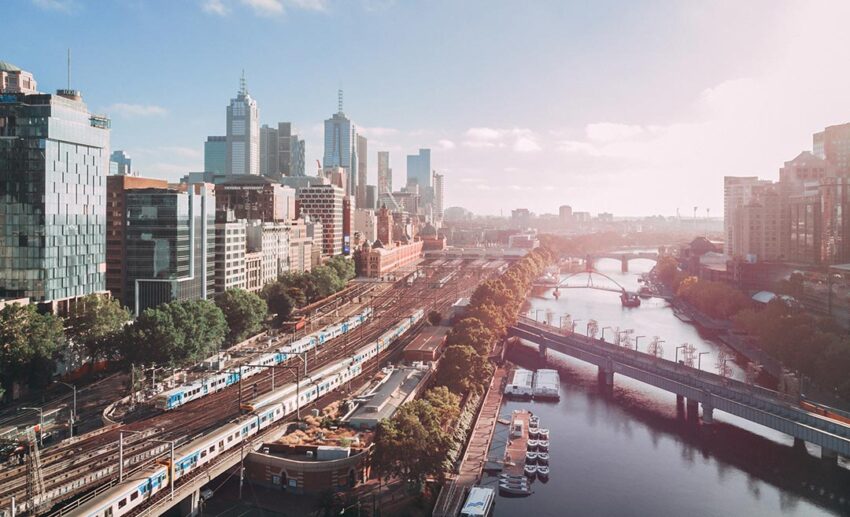 Pigs are compassionate, diligent, and generous. Though they rarely seek help from others, they will hesitate to give others a hand — so, trips for you mean places with an easy-going and friendly atmosphere. For you, a little kindness can go a long way. We suggest heading to Melbourne, Australia.
In 2022, Melbourne topped the list of the world's friendliest cities, earning high marks for its residents' quality of life and welcoming attitude, especially for the LGBT+ community. Take a drive down the Great Ocean Road, which provides ample opportunity to reconnect with the ocean.
Then get back to nature in the Royal Botanic Gardens, home to an incredible 8,5000 plant species, zen lakes, and lush lawns. What else is there? Catch 'Harry Potter and the Cursed Child', a thrilling play which marks the eighth chapter of JK Rowling's Harry Potter series — just one of the many family-friendly things to do here.
Melbourne is also Australia's culinary capital and boasts a selection of tasty food. Grab a bite of the croissant at Lune Croissanterie, which is often sold out or has long snaking queues. Then, savour some salt and pepper calamari, often served with salad on the side and a plethora of other fresh seafood. If you have the stomach for it, sample kangaroo meat, which is low in fat and completely methane-free.
Wherever you decide to go, here's to happy travels this 2023!