Dubai is world-famous for its luxury hotels, malls, and the best of architectural design. So naturally, Dubai is known for holidays filled with high-end shopping and fine dining. Before you think that that's all the United Arab Emirates city has to offer, know that there are many outdoor activities to partake in too.
Many tourists now come to Dubai for an adrenaline fix and enjoy the various sports on offer. So if you're a thrill-seeker, here are 10 things to do when in Dubai for a taste of adventure:
Skydiving
Skydive Dubai gives you the best view of the world's tallest building — the Burj Khalifa — and largest dancing fountain. At the Dubai Marina, you'll be assigned an instructor to help you take a leap at super speed. Meanwhile, jumping from a plane will give you a view of the Persian Gulf, the desert or bustling city life.
Underwater adventures
Dubai's shopping malls are extravagant and The Dubai Mall has an awesome suspended aquarium known as The Dubai Aquarium & Underwater. It has a 10 million litre tank that's home to 140 aquatic species. For anyone who loves underwater life, this is paradise. Not only can you navigate this place via an underground glass tunnel or glass bottom boat ride with fish gliding past you, you can opt for underwater adventures too. Cage snorkelling and riding the shark scooter are popular picks to help you swim with the fishes.
Desert camping
If you love camping, don't miss the opportunity to camp in the beautiful desert of Dubai. The harsh-yet-welcoming desert is full of sand dunes, and the locals organise many adventure sports here. Also, you can camp anywhere under the open sky with nothing but the brilliance of countless stars above you.
---
---
Theme parks
Like everything else in Dubai, the theme parks here are humongous and packed with thrills and spills. Some of the best theme parks are:
Aquaventure waterpark, Atlantis
This park is great for adrenaline junkies and also for family fun. Attractions include plunging from a 27-metre flume, coming down a mega tube ring slide with lots of twist and turns and even a shark safari! There are sports and splashing areas for kids too.
Dubai Parks and Resorts
There's something for everyone here. This is the Middles East's largest integrated theme park, featuring over 100 rides and attractions from Motiongate, Legoland, Riverland and so on. Kids can meet their favourite Smurf character here, and you'll even find a whole section dedicated to all things Bollywood. Fans of The Hunger Games can also find some slides here. Suffice to say, it's a haven for film geeks.
IMG Worlds of Adventure
Dubai's first mega themed destination, IMG Worlds of Adventure is also the world's largest indoor theme park. Here you and your little ones will spot themes and characters seen on Cartoon Network, the Marvel universe and the Lost World, meaning you get to meet Blossom, Bubbles and Buttercup of The Powerpuff Girls, your favourite Marvel superhero, and even some dinosaurs.
Reef and wreck diving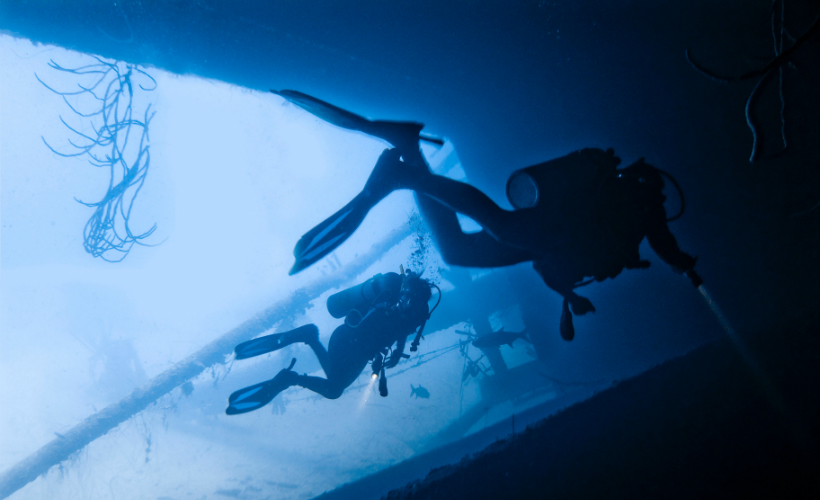 The Emirates is an awesome place for underwater activities as its coastlines are teeming with various marine life and the remains of sunken shipwrecks. Some of the most awe-inspiring dives include the one at Anchor Barge, which sank in 1998, and the dive in Fujairah, where you might spot black-tipped reef sharks, moral eels, and parrotfish
Foodie adventures
Give fine dining or eating at a mall a miss and try this on for size. Last Exit is a food truck park and the perfect place to take your taste buds on a little adventure. Here, you can eat at dining tables shaped like donuts or enjoy various types of cuisine at one of the many theme food trucks. From American style dinners to Arabic dessert, the Last Exit has something for everyone.
Alternatively, if you're checked in at an Airbnb or serviced apartment, then head over to La Palma for Italian products in Dubai. They carry anything and everything from fresh pasta to imported oils, so you canbe assured of a great meal during your stay.
Kayaking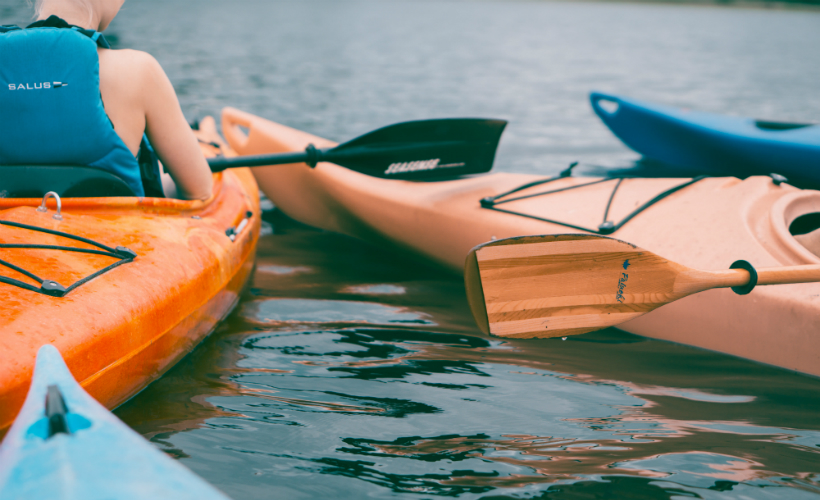 You'll find plenty of sea kayaking areas in the Arabian Peninsula like the Mangroves in Abu Dhabi and Umm Al Quwain on the west coast. On the east coast, look out for spots that rent out kayaks and gear by the Khor Kalba.
Flyboarding
Not for the faint of heart, this is the craziest and newest extreme watersport that one can get your heart racing with. Flyboarding is simply a fly board attached to a jet ski which propels you high into the sky. It's fun and gives you chance to soar to great heights.
Skiing
Yes, that's right. You don't need to be in a wintry country to learn how to ski. At the mall of the Emirates, there's an indoor ski resort called Ski Dubai that'll give you the perfect winter wonderland experience amidst a desert setting. From snowball fights, to skiing through snowy slopes, and getting in a plastic bubble to tumble down snowy hills, you can do everything wintery here. Oh! You can even swim with the penguins.
Race car driving
if you've ever wondered what it's like to drive a Formula 1 car, here's your chance! Head over to Dream Racing, choose any car of your choice, then after a few test laps, race and turn up the heat on the tracks. It's a bit costly but all safety gear will be provided and you'll even receive an F1 certificate for competing.
Here's an infographic of all the amazing and adventurous things you can do in Dubai.