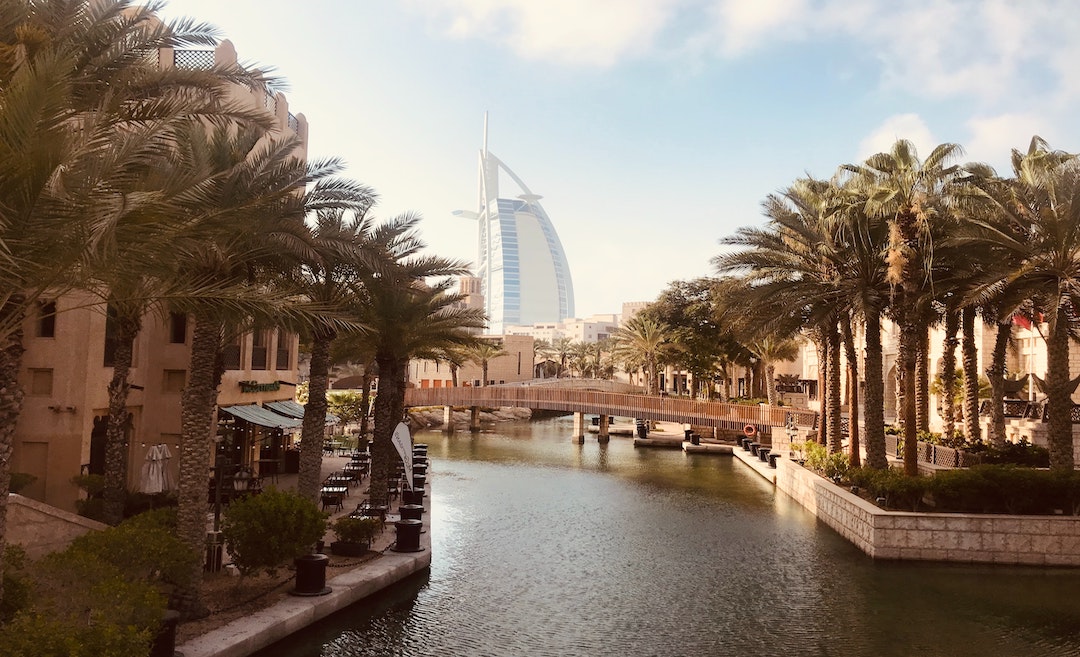 Zafigo's Quick Guide to Dubai for Women Travelling Alone or with Family and Friends
  Dubai is fast becoming the Vegas of the Middle East – a flashy playground where you'll be spoilt for choice in every way, whether it's dining, entertainment or shopping. If you want to go beyond the shine and glitz, you will also find an emirate (dynastic state) that's rich in heritage, proud of its rapid growth and working hard to retain and develop its cultural relevance. Dubai is a very safe place to visit for everyone, especially for women, thanks to the penalties of the Islamic law and the fairly liberal attitude of the reigning Sheikh. That, and their friendly attitude towards foreigners from around the world has made Dubai a buzzing hub for international trade. Many expatriates find life here rather enjoyable and comfortable. As global as its outlook is, however, Dubai never loses its identity and culture. Tourists should be aware of and respect local customs and norms. Here are 10 tips to help you make the most of your visit to this wonderful jewel of the Middle East:
1. Plan your trip between October to April, or risk melting
The weather is most enjoyable between October and April, with guaranteed sunshine almost every day, and temperatures ranging between the high 20s to the low 30s (Celsius). Evenings can present cool gentle breezes, easily managed with a light extra layer if needed. After April, you will face soaring temperatures that can easily reach 45°C and up, coupled with heavy humidity. The evenings won't bring any respite either. If you're looking to spend most of your time indoors exploring the many malls, then you may be okay, but if you're planning to hit the outdoors, you may want to reconsider.
2. Shop till you drop
If you're a shopaholic, you'll enjoy ticking every mall off your list. The Dubai Mall, the world's biggest, is the place to find almost every brand ever created, an indoor aquarium, an ice rink, an adventure park and a cinema. You can literally spend days here! In the unlikely event that you don't find what you're looking for at The Dubai Mall, head over to Mall of the Emirates. And when you want to take a break, pop by the indoor snow park and play with the resident penguins. But if you're looking for an authentic, local shopping experience, fret not. You can step away from the air-conditioned malls and head to the souks (marketplace) in Deira. Choose from gold, textile, spice or perfume souks. Here, simply wander through the lanes, while taking in the sights, sounds and aromas. And feel free to haggle here; it's definitely expected!
3. Hit the slopes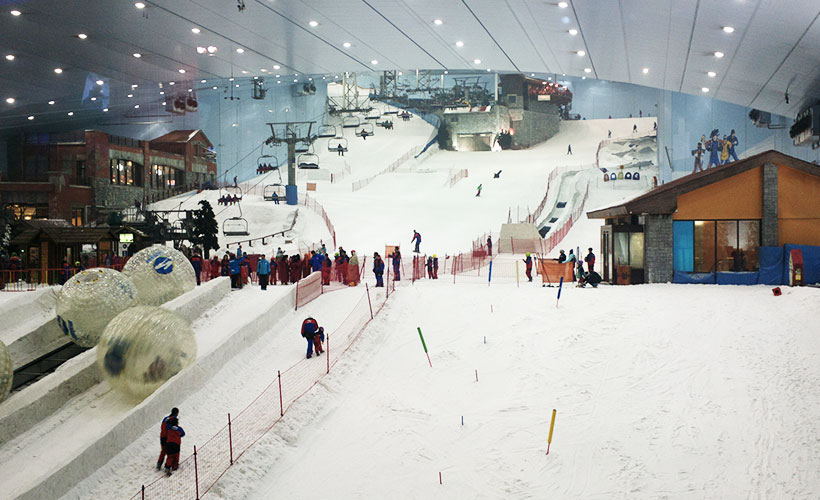 Skiing in the desert? Absolutely. Ski Dubai at Mall of the Emirates offers what's reportedly the world's largest indoor ski slope, complete with real snow and a black run (an expert trail). This is definitely worth checking out, even if only for the bragging rights. Non-skiers won't feel left out; Ski Dubai offers lessons for beginners, or you can visit the snow park, where you can literally chill out away from the desert heat.
4. Check out the art scene
Although not renowned as a centre of excellence for art (yet), there are pockets in Dubai where the arts scene is burgeoning. Alserkal Avenue is the best example of this, and is fast becoming the region's foremost arts hub. Located within Dubai's industrial zone, it comprises of a cluster of warehouses and public spaces that bring together artists from different disciplines. Exhibitions, events and talks are held regularly to bring people together and foster creative collaboration. You will find an eclectic mix of people, all forms of artistic expressions and plenty of food trucks.
5. Camp under the stars
Dubai is fast-paced, so when you want to get away from it all, sign up for a desert safari to experience the majestic beauty of desert sands under a sky full of stars. There are different ways to get there with many tour group options available. A day trip leaves in the morning and usually covers a ride on the sand dunes and a falcon interaction, followed by dinner and dancing at the camp. You will get to try shisha (hookah), henna painting and also belly dancing. Some tour operators offer overnight camping with facilities and activities varying, depending on budget, but even the basic experience is not too shabby. Heading out in your own car to the desert is not recommended, as non-specialist vehicles have a tendency to get stuck and no one wants to be out in the desert with limited supplies.
6. From street delights to fine dining
If you're new to Dubai, you will be warned of the 'Dubai stone' (a measurement unit equivalent to 6kg) – roughly the amount of weight gained within a few weeks of moving to the Emirate! Why? Because you're simply spoilt for choice when it comes to dining. Just about every cuisine as well as outlets of famous restaurants from around the world can be found here. Choose from fine dining at revered eateries such as Nobu, Zuma, Le Petite Maison or keep it casual and enjoy the institution known as Ravi's for the best Indian/Pakistani food this side of the Arabian Sea. Ravi's even stays open until the early hours, and nothing beats a late-night curry! Dubai has recently seen a surge in casual bar and dining concepts too, that gently transition you from dining to dancing. A favourite is Miss Lily's – a Jamaican-themed restaurant where the food is authentic and the music will get you on your feet. If food trucks are more your kind of thing, check out the Last Exit on the way to Abu Dhabi. It's a great pit stop with countless food trucks offering you various refuelling options.
7. You can rely on public transport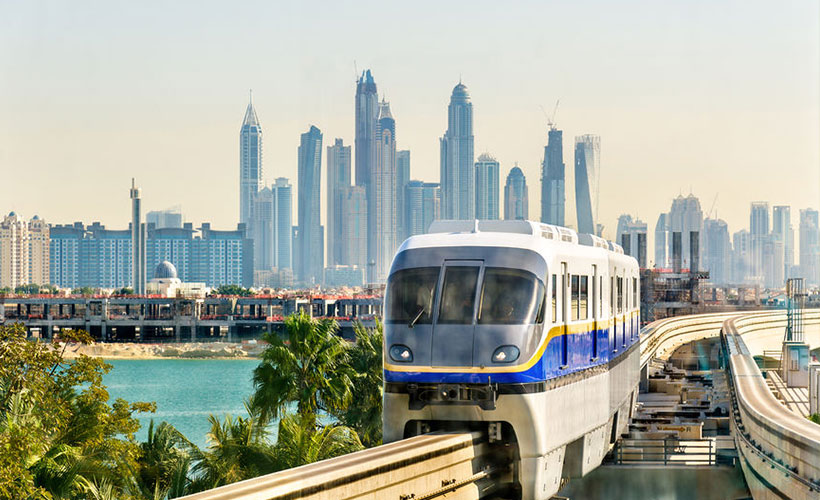 Dubai's infamous for its traffic congestion and you can get caught in snarls that last for hours. Everybody has a story about the time they got stuck on Sheikh Zayed Road, or missed an exit and had to drive miles to loop back. If you're new to Dubai and only here for a short time, it's much easier to take public transport. The metro and tram carriages are air-conditioned, as are the bus shelters. Women travellers should look out for taxis with pink tops which are operated by women drivers in matching pink uniforms. You'll find them at the airports, major shopping malls, or can book one through the RTA Dubai mobile app (available for Android and Apple devices). It's always good to provide your driver with a local landmark as well as the address. Dubai is currently implementing a new addressing system, and with the vast ongoing construction, it's understandable that taxi drivers will get confused. Be patient and inform them of the landmarks that are closest to where you want to go.
8. Cover up in public places, especially malls
Dubai has a high percentage of expatriates, so it's easy to settle into a 'western familiarity' with regards to dress sense. Dubai is a tolerant place, but you should respect local customs and norms. Bars and clubs tend to be more relaxed but when out and about during the day, especially when at a mall, be sure to wear a dress that falls to the knees and cover your shoulders (a sleeveless top is okay, but spaghetti straps are frowned upon). At hotel pools and public beaches, one-piece swimwear is fine and even bikinis are acceptable, but thongs are not. Malls tend to be stricter and most will publish a dress code, as these places are entertainment hubs for locals and therefore, it's even more important to be aware of customs and etiquette.
9. Be extra respectful during the holy month of Ramadan
If you're visiting during the holy month of Ramadan, do know that this is a very sacred time, and visitors need to respect the traditions and customs that surround it. Ramadan is the ninth month of the Islamic calendar, which falls at different times of the Gregorian calendar each year. It celebrates the date when, according to Islamic tradition, the Quran was first revealed to the Prophet Mohammed. Muslims worldwide demonstrate their faith and discipline through a month-long fast, nightly prayers and various charitable acts. Eating, drinking and smoking in public is prohibited before sunset – and this applies to visitors too. You will find many restaurants are closed, boarded up or only available for home delivery. Do be extra mindful of dress codes during this time, as modesty and tradition are emphasised more than usual. Remember that many of those around you will not have eaten or drunk since sunrise. That said, Dubai has a different magic at this time, and joining an iftar (the breaking of fast meal) is an experience and an opportunity to mingle with locals.
10. Indulge in an all-inclusive brunch at the hotels
In Dubai, the working week runs Sunday through Thursday, so these legendary brunches are held every Friday (except during Ramadan) to signal the beginning of the weekend. Expect an open buffet spanning entire floors and unlimited drinks packages. It's quite possibly the height of gluttony, and must be seen to truly understand the scale. Many hotels will give you access to all their restaurants, which will serve up unlimited helpings of their signature dishes. There are often cocktail bars, craft beers and if you're willing to splurge, enough bubbly to ensure you've celebrated every major event in your life all over again. Go with friends and make a full day of it, as many of the livelier brunches also offer discounted after-parties to keep the fun going.