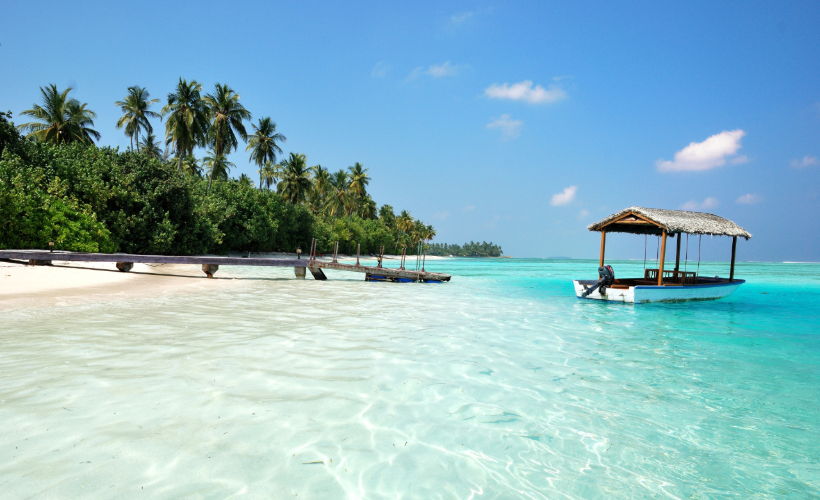 The Maldives ranks high on the lists of favourite holiday spots owing to its turquoise beaches, coral reefs, and blue lagoons. Though it's widely preferred as a honeymoon destination, this dreamy little island can be perfect for any other type of traveller. For a complete experience of the country of many names, here are six gorgeous places in the Maldives that are worth seeing:
1. Male
Although tourists often skip the Maldives' capital, Male does have plenty to offer. Some major attractions include the National Museum, the Grand Friday Mosque, and the Tsunami Monument. Of course, you can also indulge in water sports too (including the super fun underwater scooter), as the city features diving clubs and the like. Hulhumale, an island situated close to Male, is a budget-friendly option for staying in the Maldives. Every other beach and island can be reached by ferry from Hulhumale.
2. Artificial Beach
Just as its name indicates, Artificial Beach is a manmade haven in Male, the capital city of Maldives. It's famous amongst the locals, particularly for swimming. Besides that, there is also a wide range of entertainment and activities to enjoy, like live shows, carnivals, parades, water sports, and so on. The beach is an open area and evening walks here are very pleasant, where you can enjoy the sunset with some live music.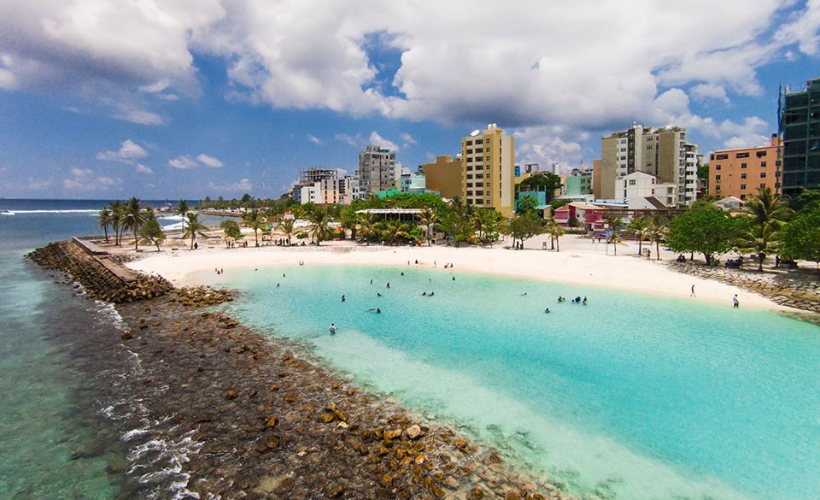 3. HP Reef
HP Reef is perfect for those who wish to explore the underwater world. Also known as Girifushi Thila, it's located in North Malé Atoll. It actually goes by a third moniker too – Rainbow Reef –because of the colourful coral reefs that are mainly orange, yellow, and blue.
Sandwiched between the two islands, Girifushi and Himmafushi, the soft coral reefs of this protected area form an ideal scuba diving spot. The currents are strong here, making the dives exciting, and resulting in the reefs and sea life rich in proteins.
4. Sun Island
Located in South Ari Atoll, this island boasts sparkling beaches, beautiful greenery, and tropical flowers. The resorts here are serene and lavish with beautiful overwater bungalows offering visitors an ideal balance of adventure and relaxation.
5. COMO Cocoa Island Resort
If budget isn't an issue, book a stay at one of COMO Cocoa Island Resort's 33 water villas. It's the perfect place to rejuvenate oneself, surrounded by the beauty of the Maldives with five-star service. The resort also offers activities such as snorkelling, scuba diving, swimming, and spa days.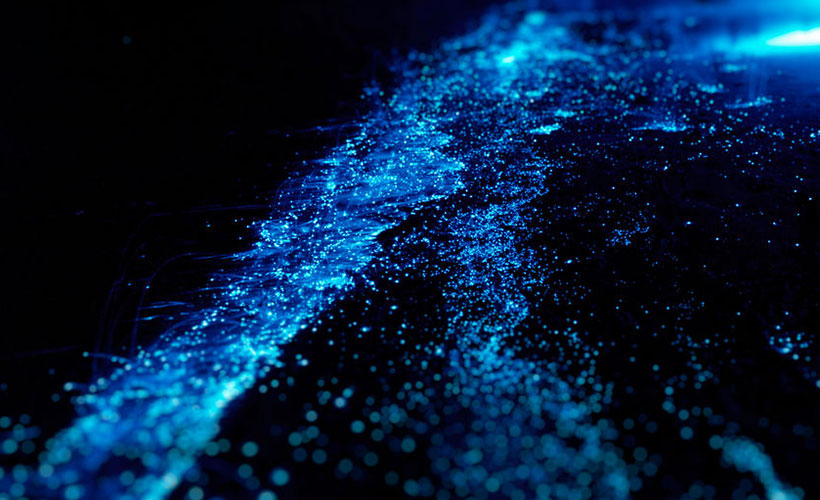 6. Sea of Stars
One place that is an absolute must visit is the bioluminescent beach on Vaadhoo Island in Raa Atoll. The beach glows at night, accompanied by an open sky filled with stars to gaze at. This Sea of Stars phenomenon is caused by light-emitting organisms in the water that makes the entire island incandescent. You can get here from Hulhumale by ferry, and if you get a chance to visit it, you're sure to leave with an unforgettable experience.
A few additional notes on the Maldives:
Visa: You do not need a pre-arrival visa. You get visa-on-arrival for 30 days.
Culture: Islam is the main religion and you'll see a lot of mosques around. The month of Ramadan is celebrated with grand festivities.
Dressing: The resorts in the Maldives are mostly European, so there wouldn't be many restrictions on clothing. For instance, bikinis are perfectly acceptable on the beaches. If you wish to explore more remote parts of the Maldives to discover the life of locals, you are expected to dress conservatively as a woman. Modest dressing means thighs and shoulders covered.
Safety for women in general: The men of the Maldives are highly respectable towards women even though they are conservative. This is one of the reasons why the chances of a foreign woman getting harassed or threatened here are very slim. The Maldives is a safe place for women travellers, but as with every other place, do take necessary precautions.
Regardless of wherever your next trip is, good backpacks can make your holiday so much easier and organised. No two backpacks are created equal, and tactical backpacks are the best. Check out this tactical backpack from Rush that we simply love.
So that's it! Have a great and fun time in the Maldives, and most importantly stay safe. Tell us about your experience at the Maldives in the comments below if you've been there.
[vc_row][vc_column][zf_post_boxes widget_hide_desc="true" num_post="3″ post_id="21794, 22528, 16726″][/vc_column][/vc_row]
Get all the latest travel stories from Zafigo. Follow us on Facebook, Twitter, and Instagram.