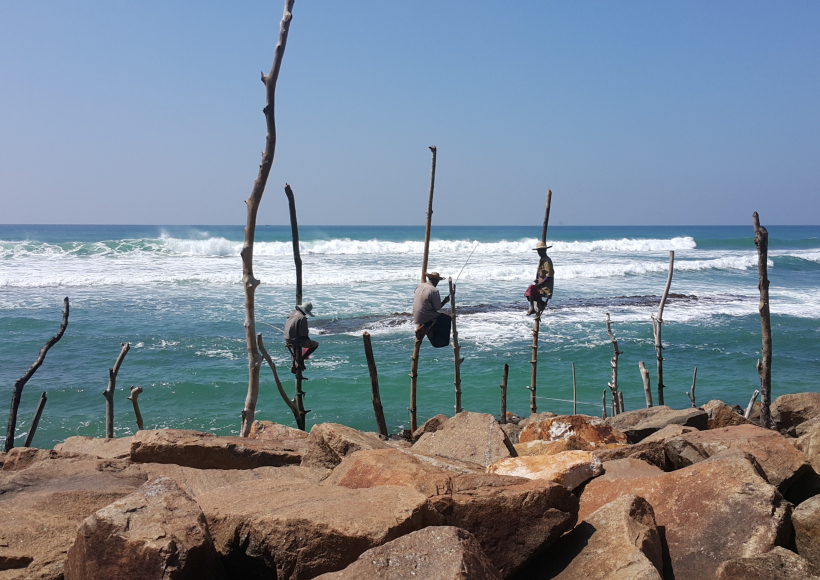 Overall, I truly believe that Sri Lanka is well-portrayed by travellers on their social networks. They promote the country better than the official brochures, even. Tourists produce great images and adventurous stories about Sri Lanka, but some curiosities are revealed only to those who stay in the country for longer. Visitors to Sri Lanka may obtain a 30-day short visit visa online, but this can easily be extended to 90 days. As a digital nomad who's lived here for nearly two years, I'm able to witness many of these peculiarities and learn a bit more about this exotic little island in the Indian Ocean. So get ready to be (a bit) surprised by my travel tips:
1. Enlighten us, Buddha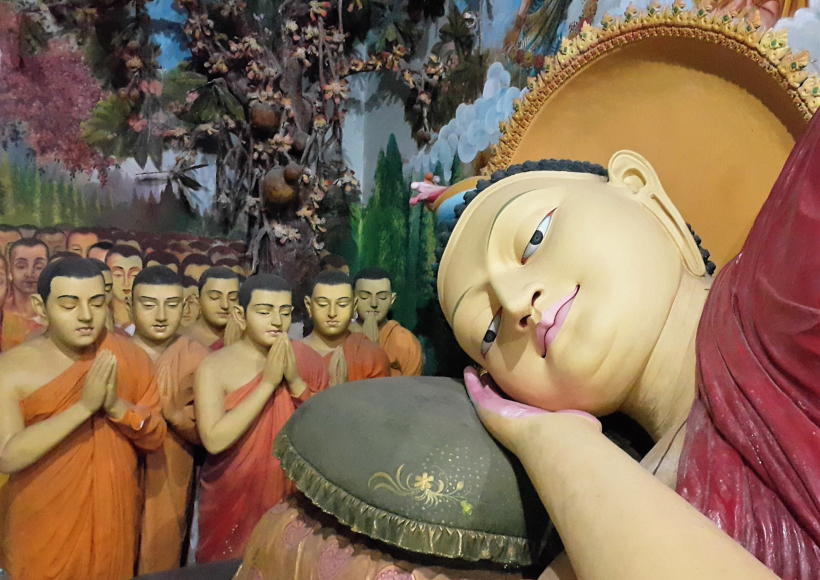 Although I've never seen any pictures of tourists turning their backs to Buddha on social media, I was clueless enough to jump in front of a Buddha statue to take a selfie in Sri Lanka. Shame on me! This kind of photo is considered disrespectful and banned in the country. Buddhism is a major religion here, so you must also be aware that extensive Buddhist holidays can affect your travel plans.
For example, on every first day of a full moon, many amenities are closed, and it's forbidden to sell meat, fish, and alcoholic beverages. It's also forbidden to openly consume it. Also known as Poya Days, these are national holidays dedicated to diverse stages of the Buddha's life. On the bright side, most of them are celebrated with beautiful street festivities that can add an extra sparkle to your Sri Lankan experience.
2. Picture yourself on this bus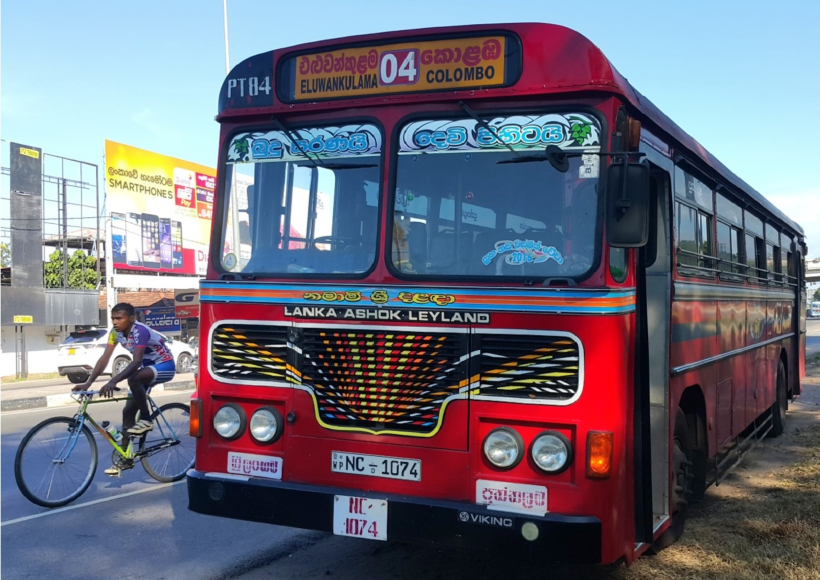 A big screen with Bollywood music videos on repeat, a vibrant multi-coloured interior, and a driver who doesn't seem to care about safety. At all. Would you be willing to face this adventure? Hop on as fast as you can, because more is more on Sri Lankan buses, and this includes the number of passengers.
A few tips for a smoother ride:
You can use both doors to get in, so choose the less crowded one if possible.

Try to have exact change, a conductor will collect your fare.

Yes, you'll experience a lot of staring even if the locals are used to seeing tourists everywhere. Feel free to smile back at the kids, but refrain from making eye contact with the adults as that can be interpreted as flirting.

Asking for directions can be confusing, especially with the noise and local accents. Plan your itinerary in advance and enjoy soaking in the local lifestyle!
3.Timeless devotion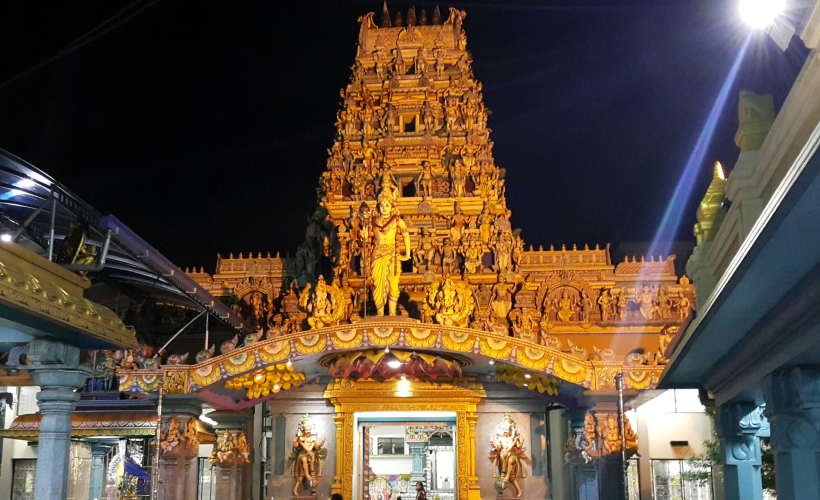 Are you the kind of tourist who wakes up early just to look for a gap in the crowds to snap a photo at the most famous temples? Not judging, but let me tell you that there are several temples in Sri Lanka that remain open at night. Many of them don't charge entrance fees too.
In cities like Colombo, Negombo, and Kandy, you just need to head a few miles from the tourist areas to find not-so-hidden temples open to visitors until late. You'll also note that diverse religions have built their places of worship near each other, sometimes even along the same streets. So all it takes is just a short stroll to check local churches, mosques, as well as Buddhist and Hindu temples.
4. Concrete jungle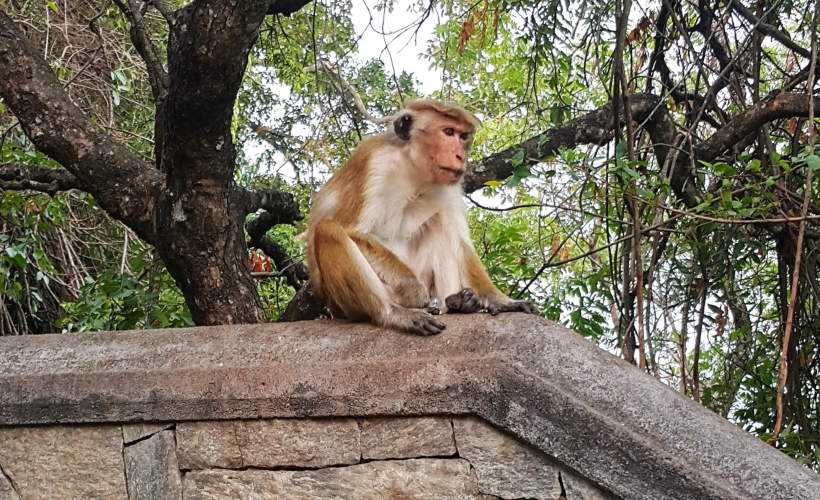 Can you imagine seeing an elephant passing by in the left lane as you're driving home on a normal Wednesday night? This has happened to me right in the metropolitan area of Colombo. I've also shared street space with cows, monkeys, and even a snake, although this happened out of the tourist areas.
You'll have plenty of opportunities to spot wild animals in a safe environment if you visit Sri Lanka's national parks. You can also plan your trip around catching an elephant parade in Colombo (January or February) or Kandy (July or August). The dates vary every year as they're chosen according to specific full moon nights.
5. Parallel paths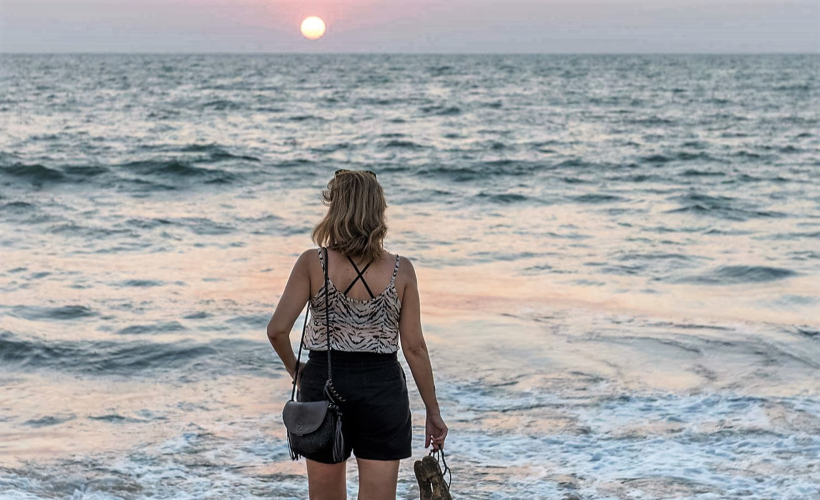 When looking at the map of Colombo, one can anticipate enjoying perfect days by the beach in Sri Lanka's biggest city. It's possible to have some fun in the sun, but the experience might be a bit different from what you'd imagine. For instance, you need to cross a train line before stepping in the sand.
Mount Lavinia is the go-to beach if you expect some infrastructure. However, it can be tricky following a map to get there. During my first attempt, I went by bike and ended up in a narrow corridor, very close to the train sleepers, before discovering a tiny access through a restaurant. My tip? Take the train, a metred tuk-tuk (auto rickshaw) or a taxi (Uber is also available in the city), and reach the beach through Mount Lavinia Hotel.
A sad and rarely-photographed reality about Sri Lanka's beaches in general is littering. Many times, you'll find garbage strewn across the sands. There are a few local efforts helping to address the problem, and the best way to support them is – pack your trash and toss it in the nearest bin. Your good attitude might stand out among locals more than your beach outfit
6. Gastronomy exchange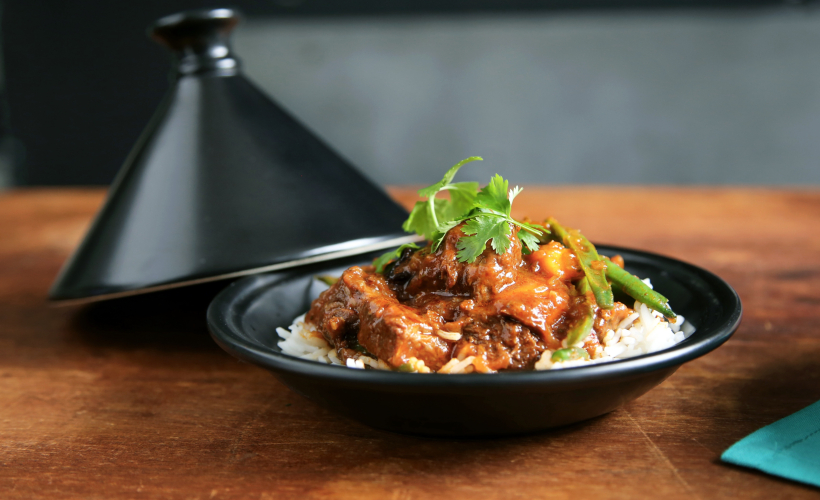 As much as the left-hand traffic might be challenging for those coming from a right-hand traffic country, marks of the British colonisation of Sri Lanka can also be identified in tastier ways. For instance, with fish and chips. The sharing of food culture goes both ways though; the Brits were influenced by Sri Lankans too, and have a shared devotion to rice and curry, a staple in Sri Lanka's cuisine.
Being a staple dish, it's little wonder why curries are the most Instagrammed dishes here. But you should definitely taste the other delicacies and try to eat with your hands like the locals.
7. Electric trio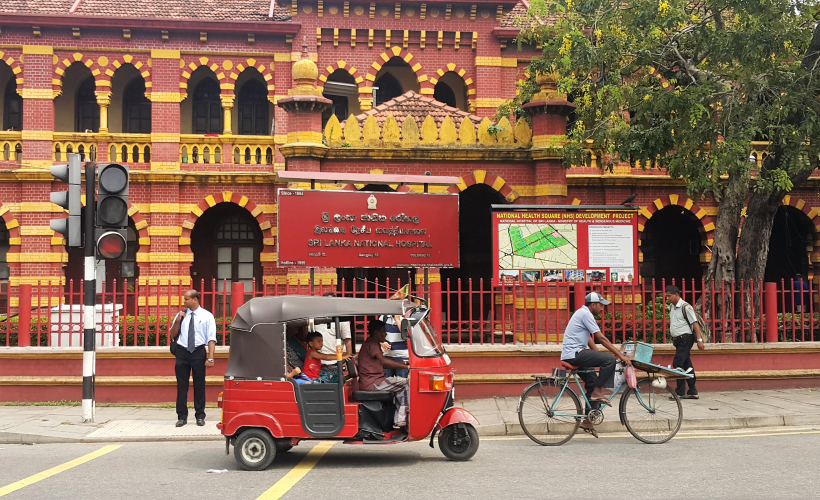 Tuk-tuks are everywhere in Sri Lanka. These motorised three-wheelers appear in many posts on social media, especially because their owners can be very creative when it comes to customisation.
With a great potential to be converted into electric vehicles, the idea of an eco-friendly tuk-tuk fleet is moving governmental and private initiatives. Since it's still unusual to find posts about this, it'd be great if more travellers could show their support towards the initiative.
8. Local beauty secrets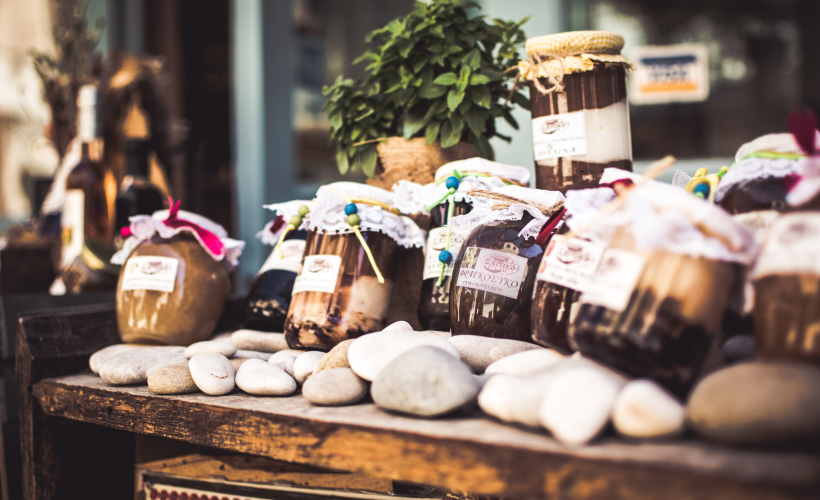 As with what I've noticed in other Asian countries, there's an overvaluation of Western beauty in Sri Lanka. The obsession with skin-lightening cosmetics can be easily seen in the products offered at most drugstores.
Break the sterotypes and look for Sri Lankan brands that focus on ayurvedic concepts and organic ingredients. The country produces some quality beauty products such as Kemara, Spa Ceylon, and smaller brands that you can find at Barefoot, Odel and the Good Market in Colombo (which, by the way, hosts a local producer's market that's worth a visit, every Saturday from 10am to 6pm).
9. Spoiler alert
Don't be fooled by edgy hairstyles. A lot of men hide an old-fashioned mentality beneath their undercuts and slicked-back coifs. At some point during my travels between large and small cities across the country, I started lying about my marital status when asked (a lot) about it, taking extra care to avoid any gesture that might be misconstrued as sexual availability. Another strategy of mine it to always carry a scarf in my purse so I can hide some skin and even cover my hair on certain occasions.
10. Dutch channels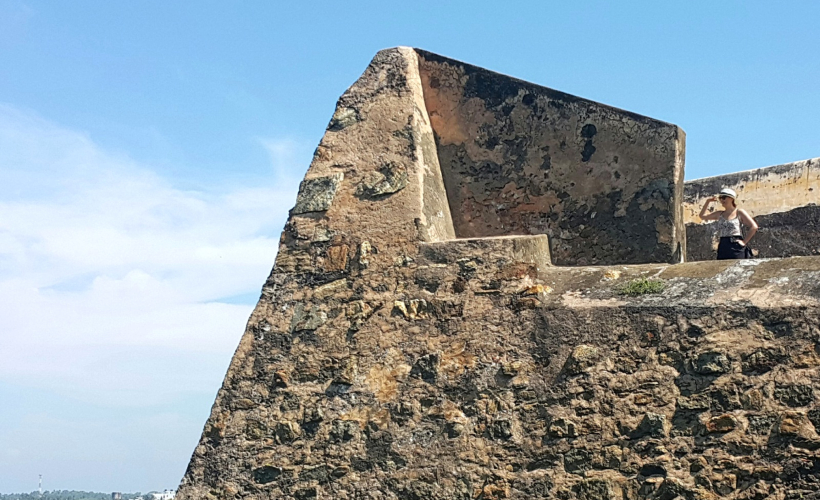 The famous Dutch Hospital and the fort/rampart area in Galle are always mentioned as must-see places by the guides, but there are many lesser-known examples of Dutch heritage in Sri Lanka, such as the channels in Colombo and Negombo.
These beautiful remains are from a period when the Netherlands took over the coastal cities of the island, and they're made even more interesting against the contrast of colourful tuk-tuks,sarees, and products offered by the street vendors.
*All images, unless mentioned otherwise, belong to the writer who has permitted Zafigo to use them.
Get all the latest travel stories from Zafigo. Follow us on Facebook, Twitter, and Instagram.