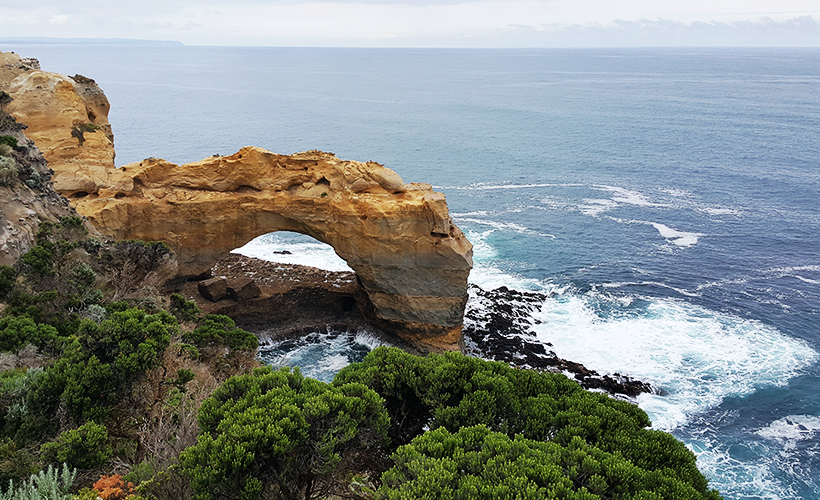 Melbourne – the colourful capital city of Victoria, Australia, is a holidaymaker's dream come true. The bustling city centre, often referred to as the CBD, spells culture at every nook and cranny. Michelin-star restaurants, celebrity chef-owned restaurants (like Hellenic Republic by MasterChef Australia judge George Calombaris which serves up the best Taramasalata ever!), private art galleries, lush green parks, graffiti artists, Gothic architecture, rumbling trams, farmer's markets, shiny steel and glass skyscrapers, and sea-facing promenades all co-exist in one neat parcel within the confines of Melbourne city.
What adds further lustre to this melting pot of culture is the stunning countryside teeming with forest hikes, vast beaches, and the kinds of vistas you see on a postcard. So once you've had your fill of Flinder's Station, flat whites and avocado smashes, rent a car, turn on your Google Maps and get on the road to explore Melbourne's bountiful countryside on these scenic road trips.
The Great Ocean Road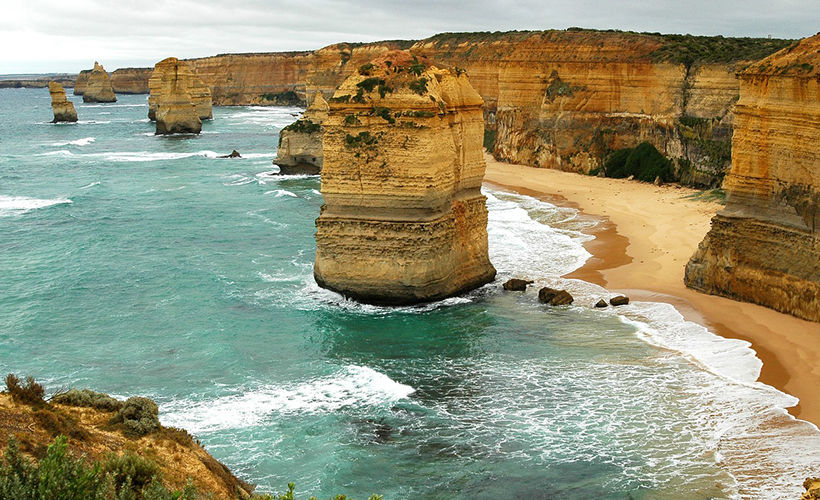 Undoubtedly one of the most scenic drives, the Great Ocean Road makes for a great day trip outside the city, and is a must-do on every Melbourne itinerary. While many will end their journey at the Twelve Apostles, there are several hidden gems along this stretch that are worth a visit.
For instance, have lunch at the quaint seaside town of Apollo Bay for some crunchy fish and chips with a pitcher of Australian cider. You can also take a small hike along a one-kilometre trail that leads to the Gibson Steps – a narrow set of steps cut along a steep cliff – bringing you to a wide golden beach quite unlike any other.
If you have some time to spare, take a 10-minute drive from the Twelve Apostles to the Loch Ard Gorge to witness some cavernous natural rock formations where many sailing ships met with undesirable endings in Australia's history of shipwrecks.
Dandenong Ranges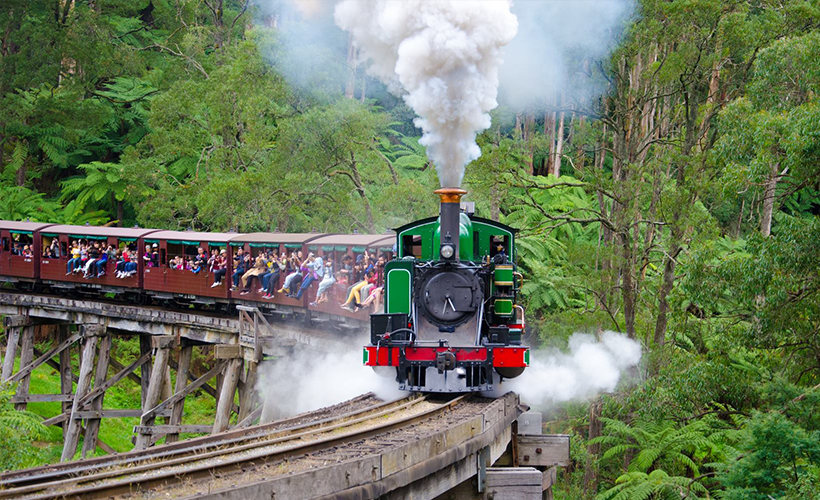 An hour's drive from Melbourne, the Dandenong Ranges are a countryside escape complete with waterfalls, observatories and wildlife that can be explored from the backseat of a century's-old steam train – The Puffing Billy. Hold your breath, as the train rumbles on wooden railway bridges and get your cameras ready to click as you pass by the Emerald Lake Park.
At the end of the train journey you can take a little drive to Sassafras, a magical village located smack within the mountain ranges that give it almost an Hogsmeade feel. Vintage shops, arts and craft supply stores and classic tea rooms adorn the fringes of this hidden township. If you are a fan of fine dining, take a supper stop at Dine Divine. This old church hall-turned-restaurant has gained a reputation for cooking with the freshest Australian produce and is a well-known spot among locals for an indulgent meal or a memorable date night.
Yarra Valley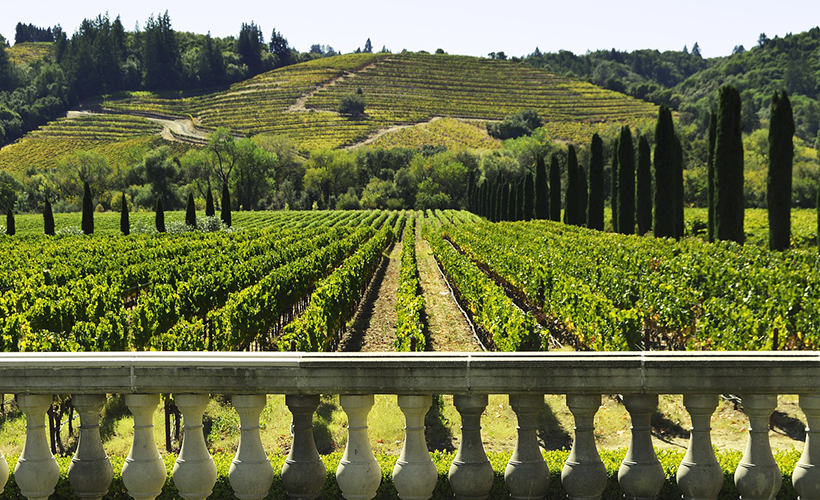 Home to over 80 wineries and fragrant orchards, Victoria's Yarra Valley is breathtakingly beautiful. An hour's drive away from the busy city centre is a world of fine wine, delicate produce and patchwork fields that uplift a sour mood in an instant.
While the valley is known for its vineyards, make a stop at the Yarra Valley Chocolaterie and Ice Creamery for hand-crafted chocolates and unusual finds including honeycombs, DIY fondue, and chocolate body products. Treat yourself to a double scoop of ice-cream in your favourite flavour while soaking in the view of the surrounding farmlands where llamas and horses roam freely.
After this sweet retreat, head to Cups Estate, for a bottle of sparkling rosé, and a picnic of truffle butter and sea-salted focaccia bread in the lush gardens. Finally, end your day at the London Bridge, a natural gorge off Campbell Port for a gorgeous view of the setting sun against haphazard rocks and the glistening ocean.
Mornington Peninsula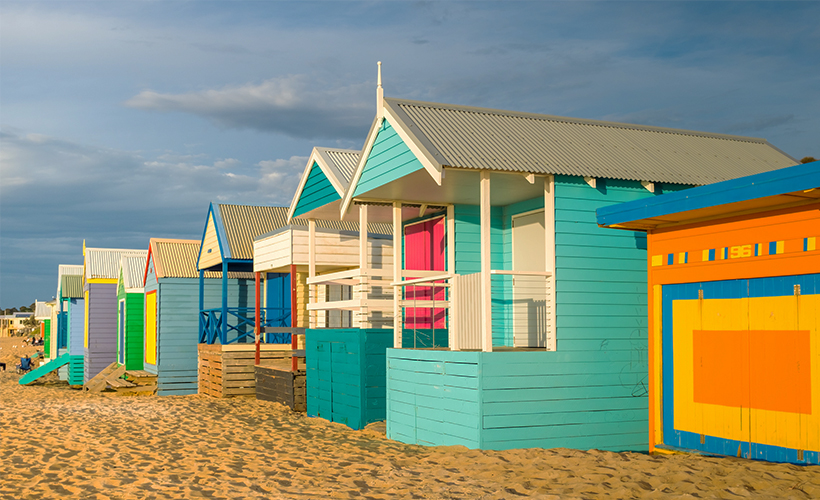 Away from the throngs of tourists that flock to the city centre, Mornington Peninsula is a secluded getaway if all you really want is some rest and relaxation.
A must-do here's to visit the Peninsula Hot Springs day spa. A great way to end a holiday with lots of hiking, walking or biking, soak tired muscles in pools of natural hot mineral water that flows from an underground aquifer that's said to have several therapeutic benefits. This quaint day spa also has a rooftop pool with panoramic views of the surrounding coast, a cave pool, sauna, and steam room.
If chilling at a spa isn't your thing, take a surf lesson at Gunnamatta Beach, explore the local wineries, slot yourself in for tee time at the Mornington Golf Club, or just take a pleasant coastal walk and end it with an indulgent meal at one of the many cafes in town.
Great Otway National Park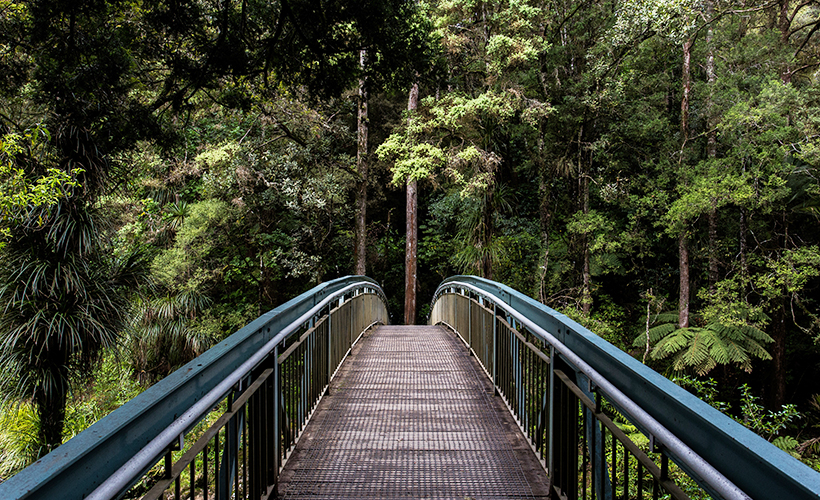 Fancy an afternoon walk in one of Australia's oldest rainforests?
The Great Otway National Park, that falls along the same route as the Great Ocean Road, is a fantastic journey to take for nature buffs and hiking enthusiasts. The park, located in the Otway Ranges, has densely-forested trails bordered tall trees, bubbling streams and the much talked about Triplet Falls.
If you're pressed for time or are a novice hiker, the Otway Fly Treetop Walk is the way to go. This 30-metre high canopy walk takes you straight through the treetops with sweeping views of the rainforest below and can be finished within an hour. The National Park also offers zip line tours, and there are several trails you can hike, many of which end up along the massive Victorian coastline. A real treat, reward yourself after a hike by catching the sunset or just curl up on a blanket as the sounds of the crashing wave lull you to sleep for a siesta under the sky.
Which one of these road trips would you take? Let us know in the comments section below.
Get all the latest travel stories from Zafigo. Follow us on Facebook, Twitter, and Instagram.