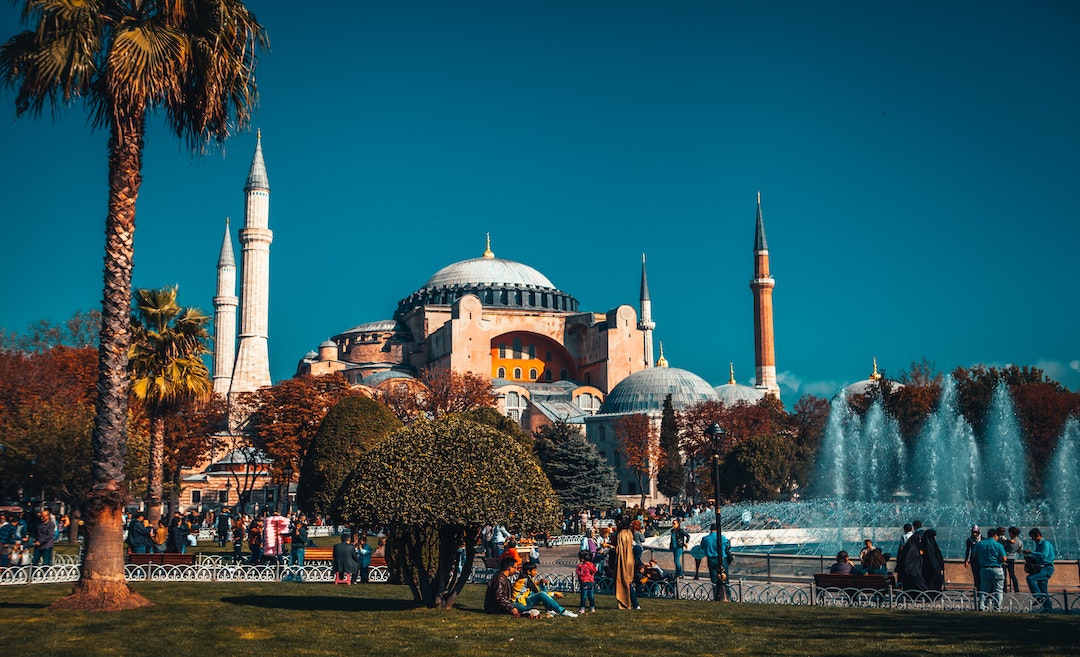 "Beautiful, addictive, historical, chaotic"… these are few adjectives among the long list of words people use to describe Istanbul. I could add "fascinating, never-stopping, passionate and inspiring" but you would probably think that I'm biased, and you would be absolutely right!
After living here for more than two years, I am still amazed by the city's beauty and diversity. If you haven't booked your flight yet, these 10 tips may change your mind.
1. Anytime is a good time
It's very hard to get bored in Istanbul as there are special events, concerts, celebrations and festivals all year long, so anytime is a good time to visit. My favourite period of the year is between April and June, when the days get warmer and after-work gatherings on cool rooftops and nice terraces with my friends become an almost daily routine.
Tip: Before your trip, write down what you absolutely want to see, so you won't be overwhelmed by the endless possibilities the city has to offer.
2. Safe and safer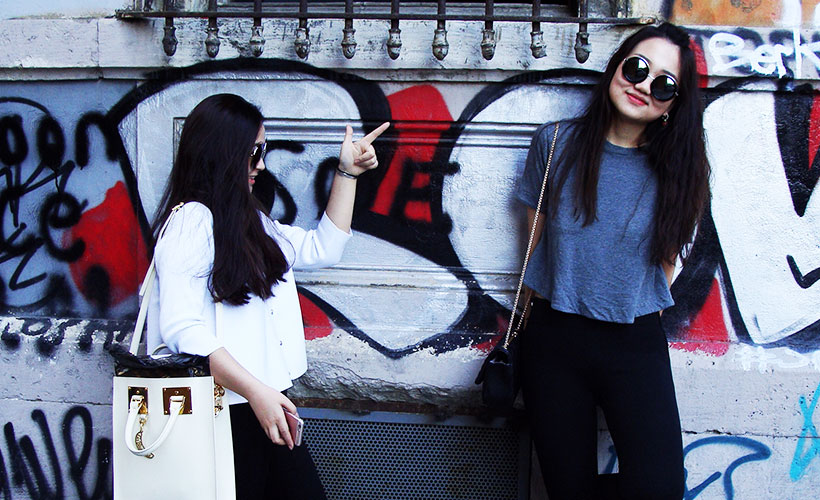 Let's be clear, Istanbul is a safe place. I often ride the metro or take the bus alone late at night and it's totally fine. But as with anywhere else, some safety precautions should still be taken:
• Walking alone in less-frequented places at night is, of course, not recommended
• Although there is nothing wrong with having a drink (or two), avoid getting drunk in the more conservative parts of the city
• Refrain from wearing outfits that are too revealing so as not to draw unnecessary attention
• There is no problem with being friendly with men, but keep physical contact to a minimum as some men might interpret your friendliness the wrong way
• If you find yourself in an unpleasant situation, walk away
---
Hankering for a bite? Here's a list of the best eats at the best street feasts:
---
3. Discover Istanbul's cool side
One thing that many people are not aware of is that Istanbul is a very modern city and that it has many cool neighbourhoods to wander around and hang out at. Karakoy and Cihangir are ideal if you are looking for a creative yet laid-back vibe. If you want to go fancy, shop at Nişantaşı and then spend the evening in Bebek or Ortaköy. Wrap up your day with dinner while enjoying views of the Bosphorous.
4. Get carded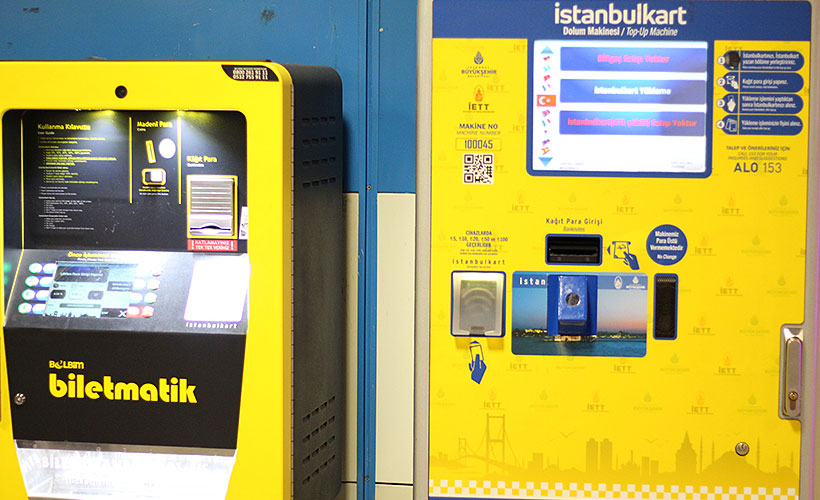 Istanbul is famous for its horrendous traffic (some say it's part of its charm), but many visitors don't realise that the city has a very diverse and efficient public transportation system. Get an Istanbulkart as soon as possible, which can be used on the public bus, ferry, funicular, tramway, and the metro. It only costs TRY10 (lira), with a gift allowance of TRY4, and you can top up your card as you go (any amount between TRY5-50). You can buy the card from the automatic machines at Ataturk metro station and also from main transit stations such as Gayrettepe or Eminönü Iskele.
5. Be taxi-savvy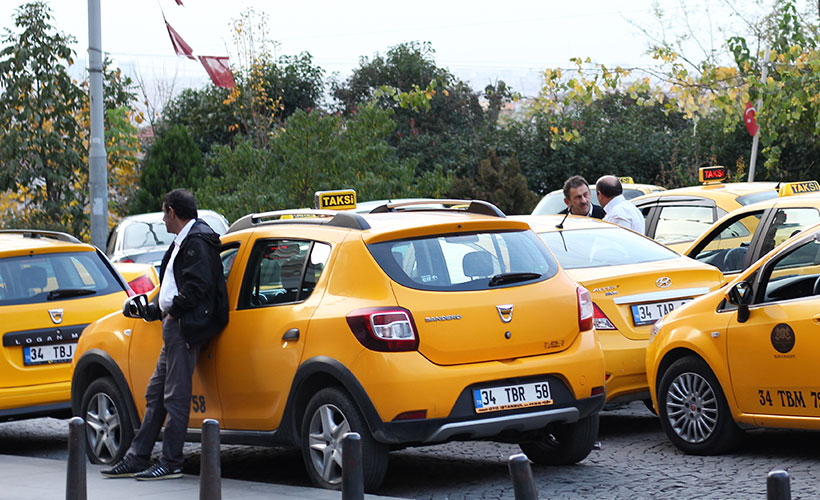 Taxis can be convenient when you're going to more remote places or when you want to enjoy an evening out and not worry about the metro's operation hours. A few things to keep in mind before boarding one:
• Most taxi drivers don't speak English so it's a good idea to have details (name, address and contact number) of the place you intend to go written on a piece of paper, in Turkish
• Do not negotiate the price of your journey upfront, but make sure that the meter is on before the car takes off. The standard starting rate is TRY3.45. If the driver tells you the meter is not working, get out of the car and wait for another taxi
• Taxis don't always have change when you pay them with TRY50 or TRY100 notes, so unless you plan to give a very big tip, have smaller notes with you
6. Respect local customs
Turkish people are attached to their traditions, and are very sensitive to any sign of appreciation and respect of their culture. When entering a local home, the general rule is to remove your shoes and wear slippers. If you're invited for a meal, it's a nice gesture to bring some sweets or chocolate to your host, although there will be plenty of food.
7. Learn some Turkish
Even though they like to communicate with foreigners, most locals don't speak English (although it's slowly changing) and conversations are often limited to enthusiastic gestures and awkward silences. Knowing a few words in Turkish will be greatly appreciated, though not mandatory. If you're up to the challenge, download the Memrise application (available on iOS and Android) and learn some basic phrases.
---
Want more ideas on top spots in Turkey? Check out this list of locations to visit:
---
8. Start your day right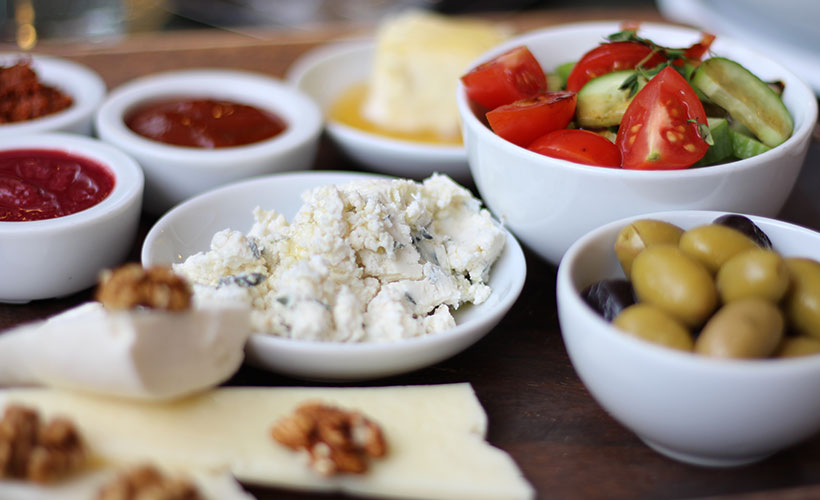 I am French, so food is a serious matter to me. And one thing for sure is that Turkish cuisine is seriously amazing! Whether you are a meat/seafood lover, a vegetarian or a vegan, you will be able to choose among the diverse delicacies that Turkish cuisine has to offer. I love Turkish breakfast and I recommend the classic kahvalti to share, or the poached eggs with spinach at the quiet and cosy place Cuma in Cihangir.
9. Meet the expatriate community
Istanbul is full of yabanci (foreigners), which means that there are many English-speaking social events throughout the city. When I first moved to Istanbul, Internations proved to be a valuable resource to meet people and get tips about Turkish "do's and don'ts". Besides, it's an opportunity to experience the city's nightlife in a nice environment. Meetup is also good to hunt down theme-oriented events.
10. Travel across the continent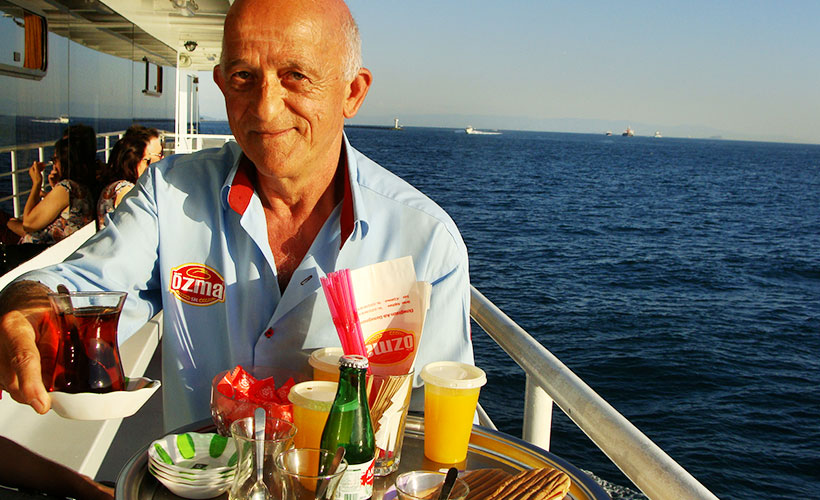 What about a short and cheap trip from Europe to Asia? Hop on the ferry from Beşiktaş or Karakoy, and enjoy the views as you cruise along the Bosphorous while sipping a cup of çay (tea). Once you land on firm soil on the other (Asian) side of Turkey, get lost in Kadıköy, a district that's famous for its artistic vibe, trendy coffee shops, and vibrant nightlife.
Jennifer's Top 3 Istanbul Experiences
1. Get scrubbed up – Visiting a hammam when in Turkey might seem a cliché but if you're going to have a good time, why not? Stop by Kiliç Ali Asa Paşa Hamami and treat yourself to a hammam ritual. You can thank me later.
2. Explore the Belgrad forest – If you are a nature lover and want to squeeze in some exercise during your stay, join the Bal Kaymak Runners and Walkers. This fun group of people meet every Saturday morning to run or walk in the Belgrad forest. You can join them for free, and stay on for after-run breakfast.
3. Eat, drink and be merry – Located few steps away from the Hilton Bomonti hotel, Bomontiada is a great place to eat or have a drink while listening to great live music in their beautiful courtyard. This is one of my favourite evening spots in town.