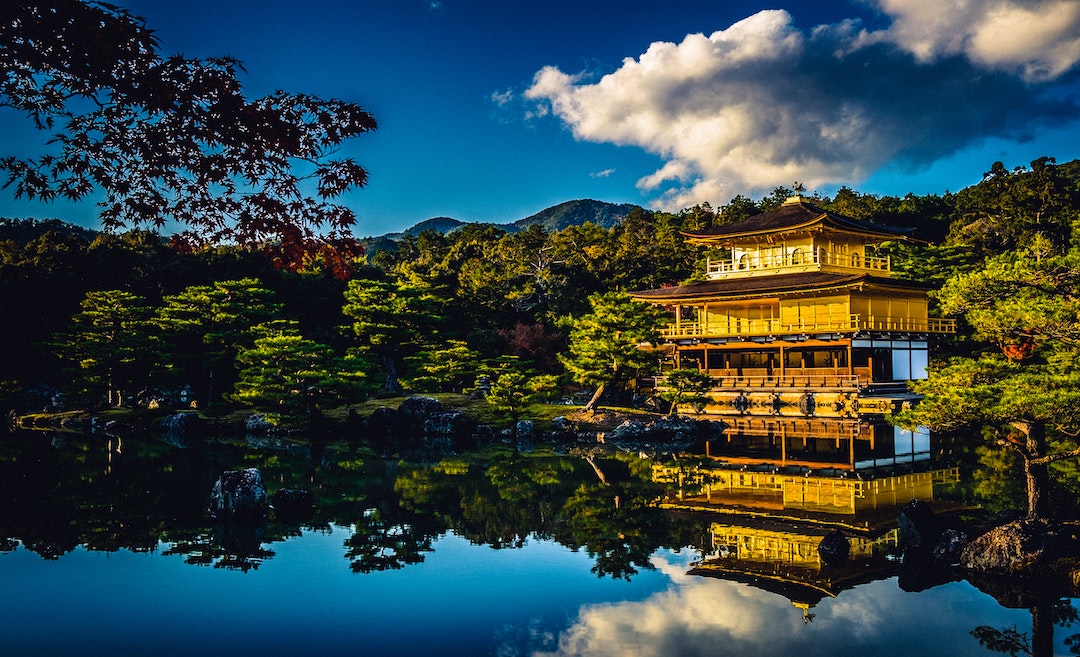 Zafigo's Quick Guide to Kyoto for Women Travelling Alone or with Family and Friends
Despite being ravaged by countless wars, fires, and turmoil throughout its history, Kyoto remains one of the larger tourist destinations in Japan. One need not wonder too hard why that is though.
Between walking through the blissful bamboo forests, meditating in the otherworldly temples, and enjoying the amazing cuisine in rustic intimate restaurants, you'll find that this traditional city with a modern face is quite romantic.
1. When to visit
If there's a time to avoid travelling to the city, it would be during the cherry blossom season where the city is packed with tourists looking to hanami or snap a pretty pink shot of the treetops. Otherwise, the warm and balmy summers from late June to early September is not unbearable, and the winters from early December to late March is not absolutely freezing. The November and early December fall foliage season is also great for getting back to nature and is never quite as crowded as the cherry blossom season.
2. Getting around
Prepaid cards (aka smart cards) are the best way to pay for transportation, be it buses or train lines. Widely used, you won't need to go fishing for change or even snacks in convenience stores. Tourist-friendly with English-language screen guidance at major stations and Kansai International Airport, Kyoto's smart cards called Icoca are widely available for purchase. If Kyoto isn't your first stop and you've already committed to the Tokyo versions called the Suica or Pasmo, worry not, as they also work in Kyoto. Of course, taxis are also available.
Pro tip: Certain commuter lines in Kyoto (mainly the Hankyū and Keihan lines) have women-only cars to protect female passengers from chikan – men who grope women and girls on packed trains – that are usually available during rush hour periods on weekdays on busy urban lines. There are signs, usually in pink, on the platform indicating where to board and the cars themselves are usually labelled in pink in both Japanese and English.
3. Many a humble abode
Not just home to some of the country's best Ryokan (traditional Japanese inns), Kyoto also has many restored Machiya (traditional Kyoto townhouse) for travellers who wish to experience traditional Kyoto living. International hotels are aplenty too, as are backpacker hostels, guesthouses, and capsule spaces for the budget-conscious. If you're feeling a little overwhelmed by the options, here are a few women-only boarding houses:
Cafetel Kyoto Sanjo for Ladies
173, Shingokencho, Higashiyama-ku, Gion, Kyoto, Japan, 6050006
This female-only property set in the Higashiyama Ward district of Kyoto is a breezy walk from noted attractions like the Kyoto International Manga Museum, Heian Shrine, and Kiyomizu-dera Temple. Unsure of what to do? They also provide the option of curated ladies' trip itineraries for you to enjoy the real Kyoto.
Koshi Inari Hostel
Fushimi-ku Fukakusa Ichinotsubo-cho 38-15, Kyoto, Kyoto, Japan, 612-0012
Less than one kilometre away from Fushimi Inari Shrine and Tofukuji Temple, Koshi Inari Hostel is a little nook in a quiet neighbourhood in Fushimi that promises a budget-friendly ladies-only stay.
The Pocket Hotel Kyoto-Shijokarasuma
474 Setoyacho, Nakagyo, Kawaramachi, Kyoto, Japan, 604-8122
A stone's throw away from Exit 13 of the Karasuma Station and Kawaramachi Station, The Pocket Hotel Kyoto-Shijokarasuma caters to ladies who seek a little more privacy with dedicated women-only floors. You can also experience the best in Japanese tech with their table controlled rooms, as well as smart self-check-in and check-out.
4. Money matters
Japan suffers from a reputation as an expensive country. The surprising fact is, it's one of the more reasonably-priced countries to visit with a budget trip setting you back about JPY8,000 (approximately USD74) a day. Cash is the most widely-accepted method of payment in Kyoto and you won't be getting into trouble paying for a 99-Yen product with a 10,000-Yen note.
Pro tip: Street side money changers in Kyoto are scarce, so make sure you have enough cash on hand. That said, credit cards are widely accepted and you can withdraw cash using your credit card at certain ATM machines. ATMs that work with international banks and credit cards are not as common in Japan as they are in many other countries, but you can get money at postal ATMs and convenience store ATMs like 7-Eleven.
5. Talk is cheap
As with most travel locations, it helps to speak at least some of the local language. Even if all you know is a rudimentary arigatou gozaimasu (thank you), sumimasen (excuse me), gomen nasai (I'm sorry), it'll put the locals at ease and get the conversation flowing much better when you look like you've made an effort to be part of their culture.
You might also want to practice sentences like nihongo ga wakarimasen (I don't understand Japanese). It's important to note that the Japanese read English better than they speak, so if you find yourself in a bit of a tough spot communication-wise, you can write your questions down for them in English so that they have a bit more time to process and figure out how best to help you.
---
Learning foreign languages isn't merely a fun little hobby, it's importance in today's world far surpasses what most people think:
---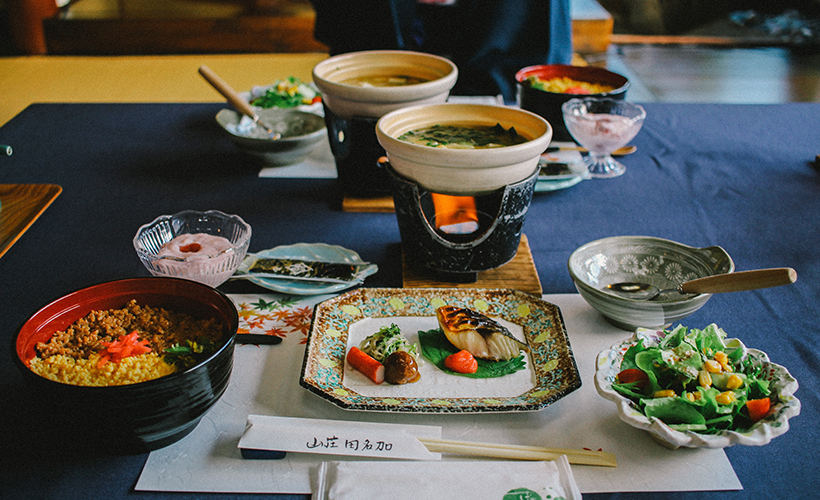 6. Solo dining
While they may be world-famous for their polite and attentive service, Japanese restaurants also provide an added layer of comfort for those who wish to dine alone. It's so normal to eat out alone, whether it be lunch or dinner, that there are restaurants dedicated to the solo experience. Looking to wine and dine yourself? Check out these places:
Sushisei
While it might look a little intimidating to walk into, the counters and small tables at Sushisei are built for solo diners. A plus point? Their excellent and authentic sushi!
Ippudo
Dubbed one of the best ramens in not just Kyoto but the world, Ippudo is known as "the most famous tonkotsu ramen shop in the country" making this downtown location with its long counter and solo seats a must-visit for the solo traveller.
Café Bibliotic Hello!
As the name suggests, this little spot is sort of a café and a library meshed into one. Café-goers are free to peruse through the owner's large collection of design books on display or just tuck in undisturbed with a book you're in the middle of and a cup of coffee.
Biotei
With à la carte and daily sets of non-meat based meals, this tight little spot is a favourite for Kyoto's vegetarians. Located diagonally across from Nakagyō post office, you'll see many solo ladies dining in the space so feel free to pop in for a little alone time.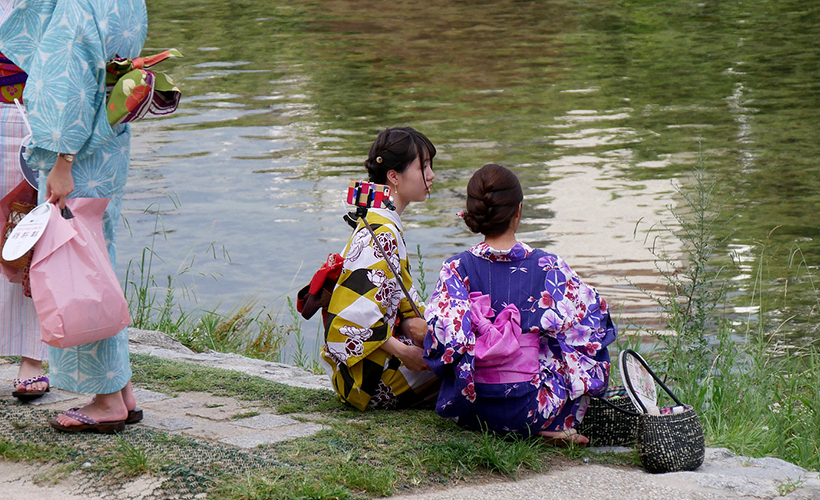 7. Spots for (even more) solitude
Right off the bat, you'll notice that a lot of women travel alone on subways and trains and eat alone in restaurants and little cafes. There's little to no stigma, judgement, or singling out of the solo ladies which makes Japan, and by proxy Kyoto, solo woman traveller friendly. Beyond the Fushimi Inari Shrine, made popular by Memoirs of a Geisha, here are some must-visit spots to fully immerse into the company of yourself:
Higashiyama District
One of the best places to experience old Kyoto, Higashiyama is full of narrow lanes lined with traditional wooden shops and restaurants. Visitors can spend half a day or more walking through the district, enjoying the Kiyomizu-dera Temple, Kodaiji Temple, and Yasaka Pagoda of the Hokanji Temple along the way.
Pro tip: Most of the stores close at around five or six in the evening, so get an early start to get the bulk of your exploring done before sundown.
Kamo-gawa Riverside
The riverside areas in Kyoto are pleasantly uncrowded and peaceful. The Kamo-gawa River has great walking paths along each bank and is a great place to put a blanket down and do some reading, sunbathing, or napping.
Kyoto Imperial Palace Park
The huge park that surrounds the Kyoto Imperial Palace, also known as the Kyoto Gyoen, is to Kyoto what Central Park is to New York. Filled with secret grottos, quiet pathways, and secluded clearings, get closer to nature in this national garden.
Pro tip: Beyond the gardens itself, there are also plenty of other things to see and do within Kyoto Gyoen. Check out the Shusuitei Teahouse between March and December. Open on Fridays and Saturdays, enjoy a beautiful tea ceremony and a gorgeous garden view for a minimal fee.
Kyoto hiking trails
Surrounded by mountains on three sides, there are many hiking trails for those who want to get back to nature. Whether you're up for a bit of a challenge or just looking for a gentle walk, there's a hike for almost everybody and all fitness levels.
Off-the-beaten track temples
There are over a thousand temples in Kyoto, but only about a dozen of these attract a lot of visitors. If you're looking for less boisterous crowds and more zen in your temple experience, try heading out to one of the temples in Northern Higashiyama. Usually quite peaceful and less congested, highlights in this area include Manshu-in, Shisen-do, and Enko-ji. Likewise, in Arashiyama, if you walk north of the busy Arashiyama Bamboo Grove, you'll find several quiet spots like Giouji Temple and Adashino-Nembutsu-ji Temple.
---
If Japan doesn't seem to hold surprises for you anymore, then consider Okinawa:
---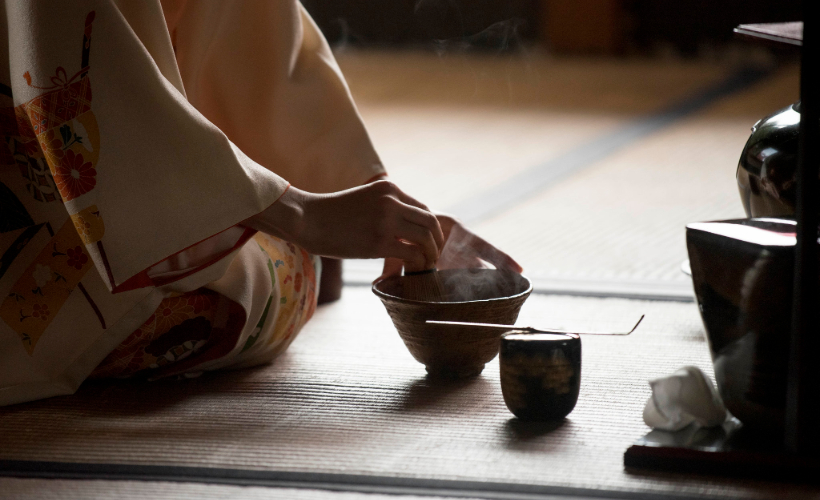 8. Cultural heart of Japan
For the traveller who thrives on culture, Kyoto is the best place to experience everything that Japan has to offer. From traditional temples, shrines, gardens, geishas, shops, restaurants, and festivals, Kyoto has it all. Learn about art, tea, Zen Buddhism, and other pillars of Japanese culture all within the borders of this easily-accessible city. Not sure where to start? Check off the following as you go:
Participate in a tea ceremony
Tea ceremonies, known as Chado or Sado, are available all throughout Japan. However, experiencing one in Kyoto is about as authentic as it can get as this is where the tea ceremony was born. If you want to try this most calming of cup of tea, Kyoto is the place to go. Meant to acknowledge the utensils, each other's company, and the tea itself all while being mindful of the present moment.
Visit the Kiyomizu-dera Temple
Taking its name from the waterfall within the complex, that runs off the nearby hills, Kiyomizu means clear water or pure water. Sitting atop a beautiful hill, the UNESCO World Heritage site is known for hosting an array of magical features. The temple complex includes several other shrines, and among them is the Jishu Shrine that's dedicated to the god of love and good matches. Successfully walking between the pair of 'love stones' 18 metres apart with your eyes closed is said to grant the visitor true love.
Enjoy a panoramic view of the city at the Kyoto Tower
A modern structure in a city of temples, visitors can enjoy panoramic views of the city extending all the way to Osaka atop the Kyoto Tower. On the platform, telescopes and LED touch screens highlight notable landmarks so you can put a name to what you're seeing. Visit the tallest structure in Kyoto at sunset for the best experience.
Climb to the top of Mount Kurama and take a dip in the hot springs
About 20 kilometres from the centre of Kyoto is Kurama, a quaint and tranquil village known for its traditional hotels and baths. Travellers can hike to the top of Mount Kurama to Kurama-dera, an ornate Buddhist temple just above the town. The temple can be reached via a steep hiking trail surrounded by old trees with outstretched roots, songbirds, deer, monkeys, and other wildlife, but less outdoorsy people can take a cable car halfway up.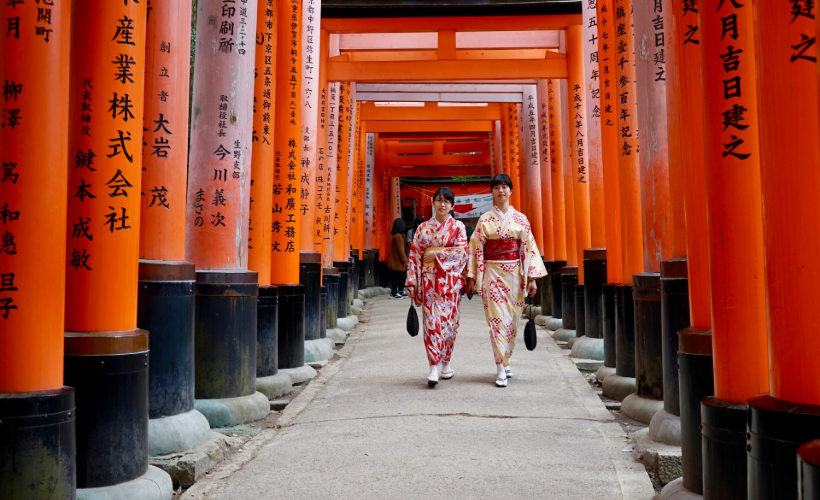 9. Make lasting connections
If you get a little tired of the hazy solo days, you'll be glad to know that Kyoto has plenty of avenues for its visitors to make friends. Whether it's joining a bicycle tour to meet other travellers via the Kyoto Cycling Tour Project or sitting in on a class at the Kyoto International Community House, you'll find more than just one option open to you.
Pro tip: If you're not much for structured activities like classes or cycling, there are gaijin (foreigner) bars in Kyoto where travellers and foreign residents gather. These include the Pig & Whistle (near Sanjo Keihan Station), Hub (downtown), and Ing (downtown).
10. Final note
Although petty crime and violent crime are extremely rare, crimes against women such as stalking, flashing, and various forms of sexual harassment do take place. In the deeply patriarchal society, change (in regards to sexual harassment reforms) has been slow and hard to come by. As sexual harassment is not a criminal offence in Japan, you'll find that women did not participate with the #MeToo campaign in Japan. Those who have told their stories publicly have been shamed in the past, such as the case of the journalist Shiori Ito who alleges that she was raped by an older journalist and biographer of Prime Minister Shinzo Abe.
Although many individual and collective experiences of women in Kyoto do not reflect this, a foreign woman has been vocal about her experience during Gion Matsuri and the inept on-ground dealing with sexual harassment cases in Kyoto. That in mind, regular warnings regarding safety do apply all the same, regardless of how safe a city may be.
Cover photo by TaeWoo Kim via Unsplash