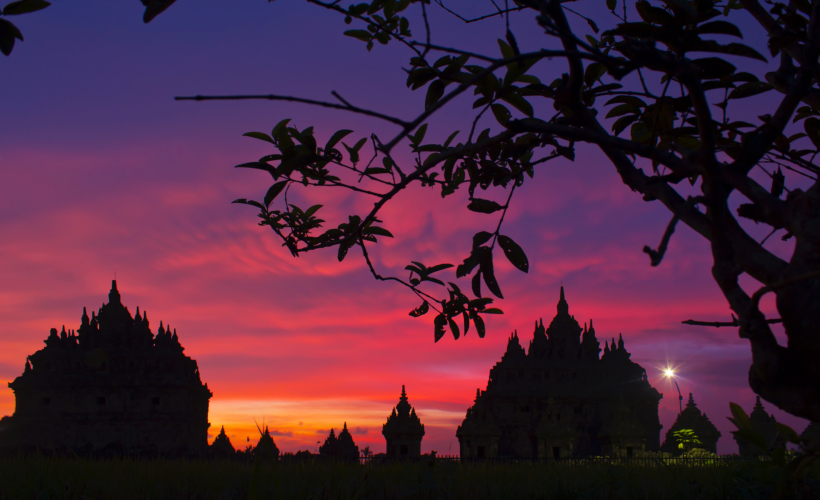 Indonesia has been an ever-popular tourist spot for years, and it's not just the touristy destinations of Kuta and Seminyak beach. My Baggage gives you 10 good reasons why Indonesia is unique, and why it should be your next holiday destination.
The beaches
If you're a beach bum, then Indonesia is your go-to spot. The country is made up of 17,000 islands so you will have plenty of choices whether you are after relaxation, snorkelling, surfing, sunbathing or an isolated beach all to yourself. Bali is one of the most popular islands for tourists, boasting the dynamic Kuta district with its party vibes. If you are interested in surfing, the favourite spot in Bali is Canggu, which also appeals to backpackers, digital nomads, and anyone else looking to kick back and let the day pass them by. Lombok boasts idyllic beaches without thronging crowds; the Derawan Islands offer beaches that will make you feel like you're on castaway, and the secluded pink beaches of the Komodo Islands will give you the Insta-worthy content you deserve.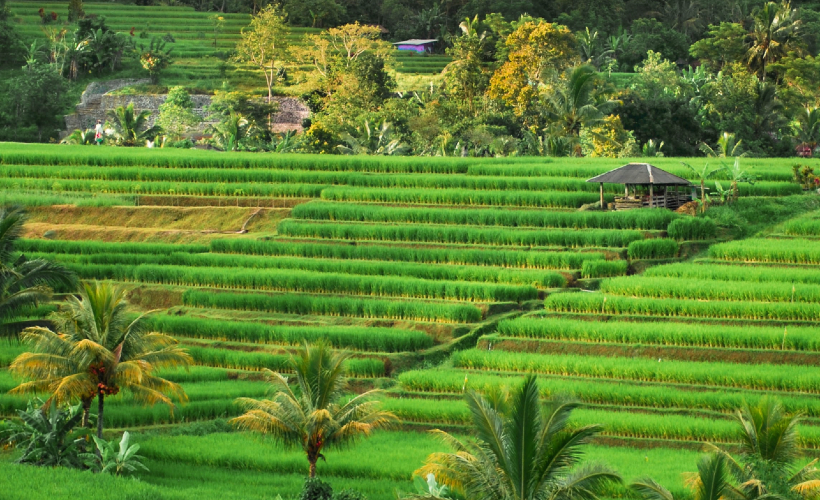 The cost
The Indonesian Rupiah offers incredibly attractive exchange rates against the Australian dollar with USD$1 buying you about IDR13,780. This means that your money can go a long way in Indonesia, and you can comfortably afford to enjoy the finer things on your holiday. A week's stay at a four-star hotel or private villa with a pool would cost in the thousands at home, but can be enjoyed for a fraction of the price in Indonesia.
Indonesia accommodates a variety of budgets depending on what you can afford. If you want to travel as cheaply as you can, it is possible to live for on little as USD12 a day. For the middle range and someone who wants to enjoy private cars and eat in restaurants this raising to USD33 a day.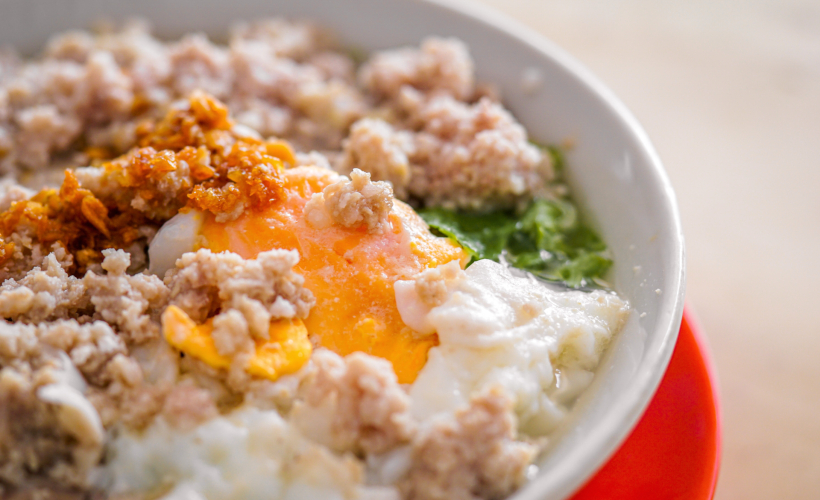 The cuisine
Indonesian cuisine is some of the best in the world. Not only is it cheap and delicious, but it's also incredibly healthy. Get ready to tuck into nasi goreng, which is Indonesian fried rice with meat or seafood, vegetables, and sometimes eggs. Chicken satay, which is skewered, fire-grilled chicken served with a peanut sauce. Babi guling, is smoked pig stuffed with spices and served with a side of rice. Remember to wash it down with a cup of coffee as Indonesia is the world's fourth-largest coffee producer, and enjoying a cup of joe here is practically a requirement.
The temples
Indonesia is home to some of the most important temples in the world. The country has an incredibly vibrant history and many faiths call these islands home. Because of this, you can explore a variety of temples from the world-famous Hindu temples in Bali, to the world's largest Buddhist monument, Borobudur, outside of Yogyakarta. Just remember that some of these temples are still used as places of worship for locals, so do dress and act respectfully.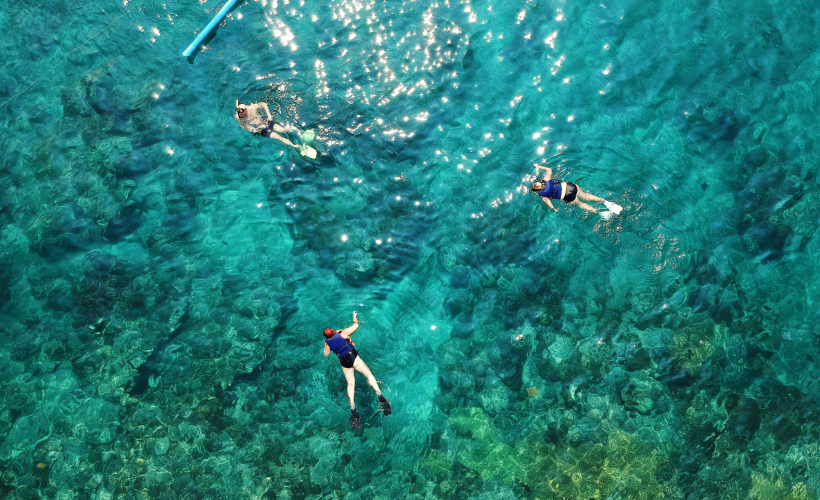 Scuba diving
Do you know that a quarter of the marine life in the world calls Indonesia home? The country offers world-class, sustainable diving, without high-cost prices. Explore the underwater beauty of coral reefs from Raja Ampat to Bali and Flores. Get up close to sea turtles, manta rays, and scores of tropical fish, and if that's not all, step back in time and dive shipwrecks from World War II located throughout the country. If you want to get your PADI diving certificate, Indonesia offers some of the cheapest options in the world, as well as plenty of live-aboard diving options, so you can eat, sleep, and dive your entire trip there.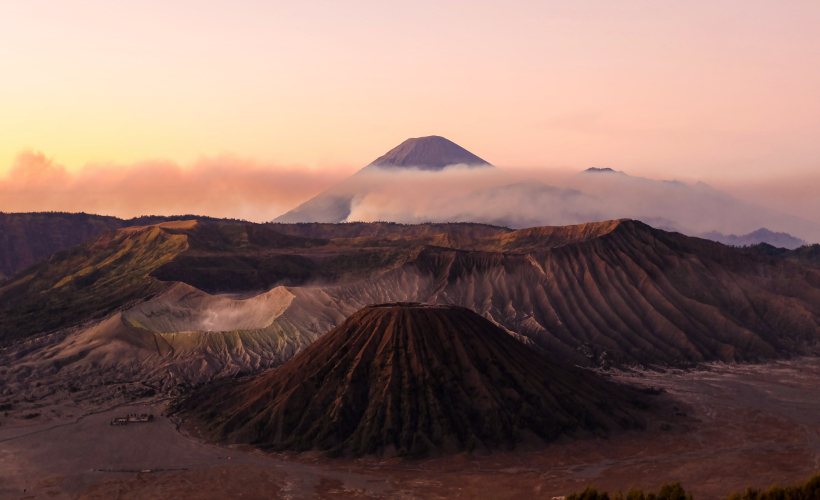 The volcanoes
Have you ever wanted to climb a volcano? In Indonesia, there are plenty to choose from. From the popular Mount Agung in Bali to the most well-known Mount Batour in Jawa. Tackle these mountains just in time to watch the sunrise or take a snap up amongst the clouds. But it's not just the summits, some of the most beautiful lakes in Indonesia were formed by volcanoes – like Lake Toba in Sumatra, to the colour-changing crater lakes of Mount Kelimutu on Flores.
The islands
Each of the 17,000 islands in Indonesia offers a beautiful island experience. The most popular tourist island is Bali which is home to a thriving tourist scene, laidback beaches, some of the best scuba diving options in the world, and the cultural city of Ubud, with its ancient temples and monkey forest. Jawa is the largest island in Indonesia and is home to the country's capital, Jakarta. It has plenty of sights from the beaches of the thousand island archipelago, to the coffee plantations of Kalibaru.
If you are after a secluded island paradise, then Indonesia has plenty for you to choose from. There is the diving mecca that is Raja Ampat, the remote Wakatobi Islands that played a vital role during World War II, the Gili Islands famous for their beaches and spectacular marine life, and the Komodo Islands, home to the last living dinosaurs that are the Komodo dragons. Some islands will take a little longer to reach due to their remote location, but the trip is worth it.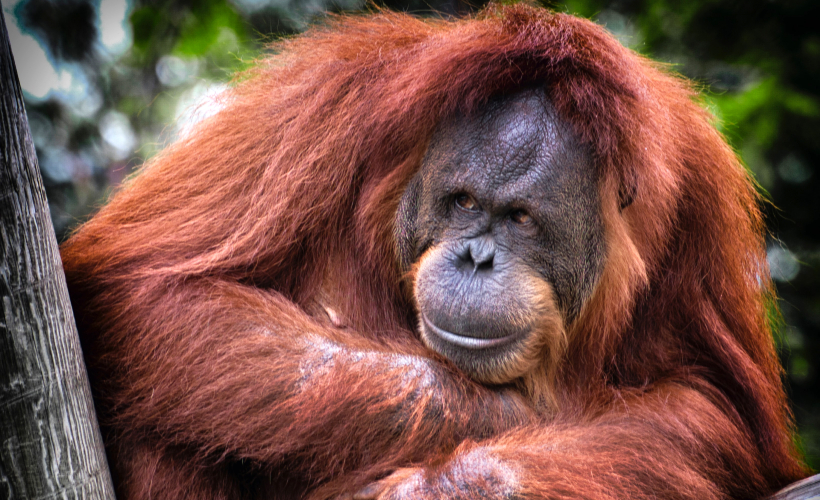 The orangutans
Indonesia is often overlooked as a destination to see orangutans in the wild, with people tending to favour Malaysia, but it is the perfect place to spot them in their natural habitat. In Indonesia, you can find orangutans in Borneo and Sumatra.
If you want to spot them in Borneo, this region of Indonesia is hard to reach and often lacks infrastructure, however, this means you will dodge the tourists that visit the Malaysian side of the island. The best place to spot them is Tanjung Puting National Park in Central Kalimantan, which is also home to a research base, Camp Leakey. This national park is protected and has over 4,000 square-kilometres for orangutans to call home. The best way to catch a glimpse is through a riverboat ride which can be arranged by one of the many eco-lodges in the surrounding area.
In Sumatra, the best place to see orangutans is in Bukit Lawang, located in the north of the island you can catch a tour here to the Gunung Leuser National Park. Here you have the chance to see semi-wild and wild orangutans in their natural habitat.
These gentle mammals are becoming critically endangered. Ensure you visit them in an eco-conscious way that gives back to the local community and ensures rehabilitation for the orangutans.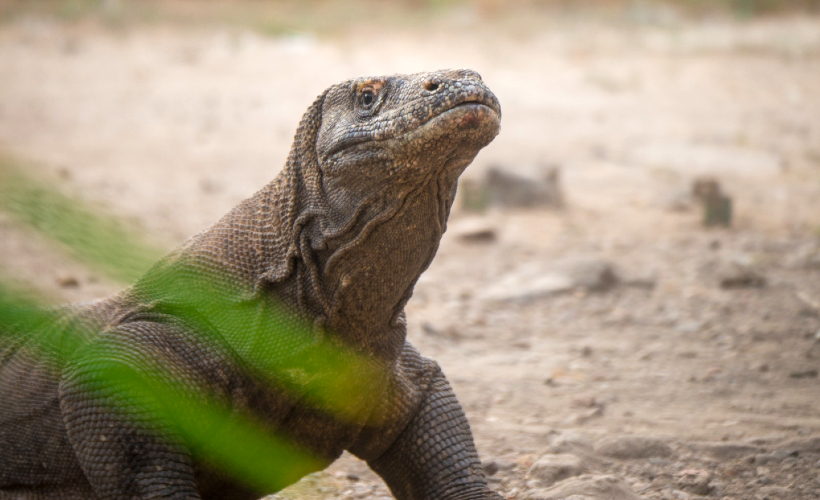 The National Parks
Indonesia is home to a staggering 54 national parks. You can't visit the country without taking in the natural beauty of at least one of them. The Komodo National Park is a firm favourite, as it is the only place in the world to catch a glimpse of the magnificent Komodo Dragon. This huge lizard can be carefully observed in the wild on a tour with a park ranger.
If you are passionate about animals and want a chance to glimpse rare endangered species, then Way Kambas National Park is a must. Home to Sumatran elephants, tigers, and rhinos this park has a habit and conservation area where visitors can learn about the threats these animals face.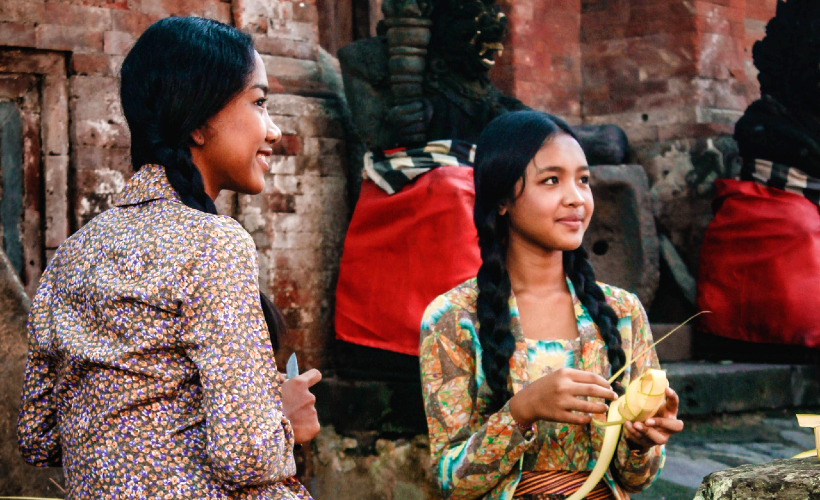 The cultures
Indonesia is home to over 300 languages and 633 ethnic groups. Each has their own beliefs, traditions, and customs, some which are found nowhere else in the world. From the Bena Traditional Village in Flores complete with megalithic rocks that connect them to the spirits of the past, to the unusual funeral traditions of Tana Toraja which can take place years after a person has died. There are plenty of interesting cultural traditions you can discover and learn from.
Get all the latest travel stories from Zafigo. Follow us on Facebook, Twitter, and Instagram