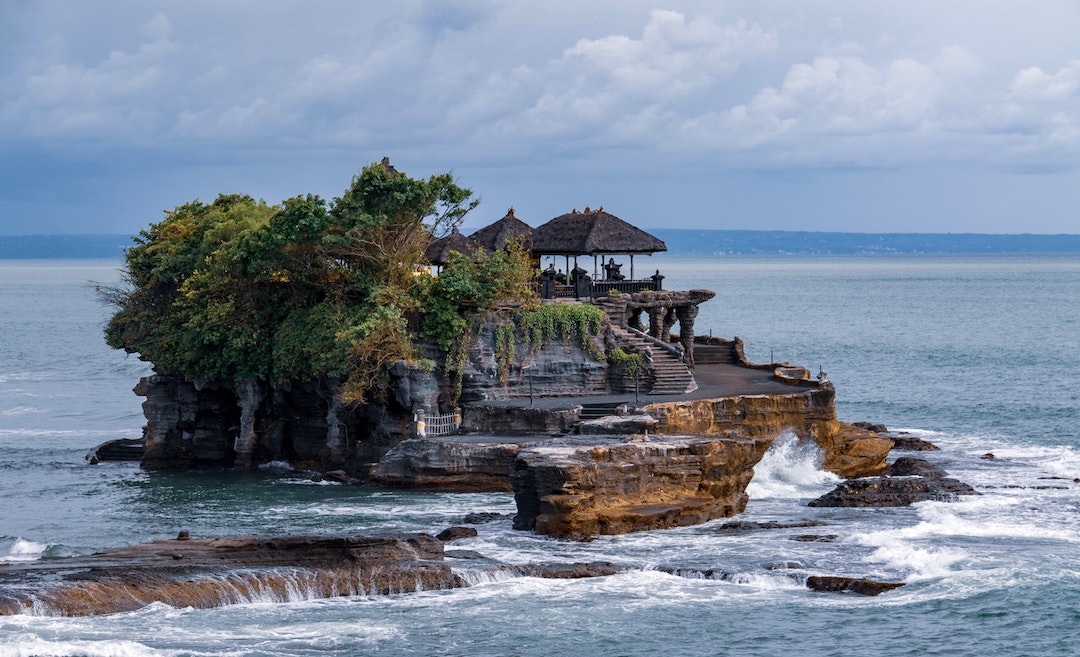 Zafigo's Quick Guide to Bali for Women Travelling Alone or with Family and Friends
Even before Eat, Pray, Love threw Bali into the international spotlight, the Land Of The Gods had already gained a nice reputation for being a well-liked holiday destination amongst its neighbours — especially Australia. Undoubtedly a super affordable vacay spot, its pristine beaches and mad waves are the stuff of dreams.
However, as perfect as it seems, Bali isn't without its notoriety — how can anyone forget the 2002 and 2005 Bali bombings, Bali Nine executions, or the airport shutdowns from volcanic eruptions? These things aside, Bali is still deemed by many to be a slice of heaven on earth. If your mind immediately drifts to holiday mode at the mere mention of the island, then these 10 tips for women travelling to Bali will definitely come in handy:
1. Best time to visit
Bali's all-year round humid, warm, and tropical climate means there are just two distinct seasons here — wet and dry. Generally, the months of May, June, and September are the driest months, making it the best times for diving. Tourist traffic normally picks up in July, August, and December due to the holidays (summer and year-end).
That said, the rainy season (January to April, October, and November) is best for affordable deals and enticing airfares. Rain during this time isn't as bad as it sounds. It does get a bit wet, but never really excessive. So, if volcano treks aren't on your agenda and you wish to avoid the crowd, then travel during the rainy season.
2. Watch your step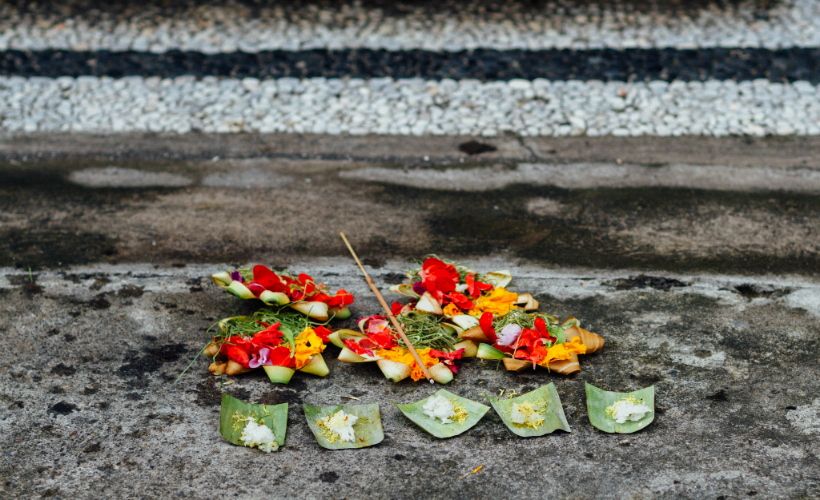 Anyone who's ever visited Bali will immediately understand why its called Land Of The Gods. The beauty and tranquillity of the island has the ability to give you a sense of being and closeness to a source of energy much larger than yourself. It's a highly spiritual place with Balinese people predominantly practicing a unique blend of Hinduism, Animism, and Buddhism.
Not a single day passes where you won't see offerings in the form of Canang Sari (small palm leaf baskets filled with fragrant flowers) left at temples or along the streets. These daily offerings to the Gods are uniquely created based on the feelings or needs of the person who made them. In essence, they're offerings for peace and balance to be maintained on earth. You'll see them just about everywhere — even outside your room or villa's door — so do watch your step.
3. Bali belly is real
Before you begin your journey, be sure to protect yourself with some travel insurance. The last thing you want to do is fork out huge sums of money on things like lost baggage or hospital visits. While food and drink here is generally clean, the latter can happen, especially when there's a change in diet and/or you have a sensitive stomach. I once had breakfast at a 5-star resort and ended up with a bad case of food poisoning, so you really can't be 100 per cent safe.
You can, however, minimise the risk of cutting your holiday short due to a stomach bug. Here's how: Avoid drinking tap water (this includes ice), be wary of raw vegetables, and practice good hygiene (wash your hands often). For the extra careful, there's an oral vaccination available called Dukoral that offers short-term protection against E.coli.
4. Make your Instagram page pop
From its white sandy beaches to its lush green padi (rice) fields, Bali is a haven for Instagrammers gunning for double taps. Though you really can't go wrong with any picture you take on the island (no filters required), be sure to make a stop at these breath-taking spots for Insta-worthy shots that are super EXTRA:
Infinity pool – The Edge Bali Situated on the cliffs of Uluwatu, the villas here overlook the Indian Ocean, but its main highlight is Oneeighty° — a cliff-top club with a glass-bottom sky pool!
Marvelous architecture – Green Village Experience the wonders of sustainable living by spending a night in one of the village's bespoke bamboo houses. Structurally impressive, the entire village is a serious work of art.
Lush Jungles – COMO Shambhala Estate The fine balance of jungle, river, and sun-rich clearings makes COMO Shambhala one heck of a wellness centre. This place also has Chrissy Teigen's and John Legend's mark of approval, so you know it's gold.
Fiery Sunset – Single Fin Home of Bali's most renowned Sunday session, Single Fin also boasts having the biggest balcony on the archipelago and one of the sickest sunsets on the island.
Vibrant beaches – La Plancha Bali La Plancha's bright bean bags and traditional Balinese brollies are the perfect integration of Spanish and Balinese culture.
Bohemian wonderland – La Laguna Bali From the same people who brought you La Plancha comes this boho-chic retreat that sits on the border of Berawa and Batu Belig. Bring on the cobbled paths, gypsy caravans, and multi-coloured furniture.
5. Unique festivals
Buñol has La Tomatino, New Orleans has Mardi Gras, Munich has Oktoberfest, Chiang Mai has Songkran, California has Coachella, and Bali has Nyepi. Otherwise also known as the Balinese day of silence, fasting, and meditation, Nyepi is the Hindu equivalent to New Year's Day and happens at the end of March. Festivities start the day before with Hindu villages parading and later burning ogoh-ogohs (demonic effigies) to banish evil spirits and restore balance on the island.
The next day, everyone (tourists included) is expected to strictly observe silence for 24 hours — from 6AM to 6AM. What exactly does this entail? Basically, Bali's only airport will be shut for the day, streets will be deserted, any form of light will be banned, no entertainment, no travelling, and everyone pretty much stays home to self-reflect or spend quality time with the family.
Those who find this impossible to get through sans entertainment can opt to check into a hotel as most establishments will continue their business and facilities as usual. In fact, many hotels will offer heavy and enticing discounts during this period.
Now, if you are a bookworm or literati, the Ubud Writers & Readers Festival which occurs annually in October is an absolute must. This event has been attracting lovers of literature and conversation since its humble 2004 beginnings. Janet DeNeefe, co-founder of Yayasan Mudra Swari Saraswati (the non-profit organisation behind the festival), started the Ubud Writers & Readers Festival as a healing response to the first Bali bombing.
Today, the event brings together some of the world's most powerful voices to impart like-mindedness and wisdom. Whether you're a seasoned wordsmith or an aspiring writer, you can definitely benefit from the intimate literary lunches, gripping live performances, hands-on workshops, and fiery conversations that'll be on offer during this five-day festival.
6. Where to stay
Skip Kuta, Legian, and Seminyak. These three areas are typical locations for the uninitiated and can therefore be congested, (quite honestly) overrated, and overpriced. Rather than sticking to places where everyone would have visited to death, why not go off the beaten track and discover these lesser-known spots:
Bingin and The Bukit
A world apart from the maddening crowd of Legian and Kuta is Bingin. Tucked away on a hill (The Bukit) about 30 minutes from the airport, the area comes with incredible views of the Indian Ocean, limestone cliffs, roaring swells, an idyllic beach below, and a rustic-chic charm. It does take a bit of effort to get down to the beach (about 188 steps down narrow stairs to be exact) but it's definitely worth it.
Padang-Padang
A tight and steep passageway takes you down to a little alcove between cliff walls with a beautiful sandy beach and crystal clear waters. This once secret spot is also known as Pantai Labuan Sait and is now one of the most famous surf spots in Bali. Not for the surfing noob, surfers can expect deep, dredging, and heavy tubes here. For beach bunnies, you really can't go wrong by setting yourself up here for a relaxing day of tanning or people-watching.
Pemuteran
On the other side of Bali lies a serene area sheltered by mountains that's drier and less humid than the rest of the island. It's also home to some of the most important Balinese temples, Menjangan Island and the award-winning Biorock Project. This conservation effort is a community-driven reef restoration project which uses low-voltage electrical currents to encourage coral and reef life.
Sidemen
A must visit for the hiking enthusiast, Sidemen is located in the Karangasem regency and has a breath-taking view of Mount Agung. Hiking trails and paths here will take you along lush padi fields, coffee and cocoa plantations, the Unda river, and the summit of the active volcano that is Mount Agung.
Canggu
Hello, gentrification! Quaint cafes, kitschy little shops, green-juice bars, yoga studios, street art, and modern villas have turned this sleepy seaside village into a pretty hip neighbourhood. Canggu is also becoming a popular spot for digital nomads and those keen on exploring a high-octane, clean-living culture. Some notable places of interest here include Old Man's, The Slow, Deus Ex Machina, Pretty Poison, Bungalow Living, The Lawn, Echo Beach, Batu Bolong Beach, Berawa, and Batu Belig just to name a few.
7. Activities not to be missed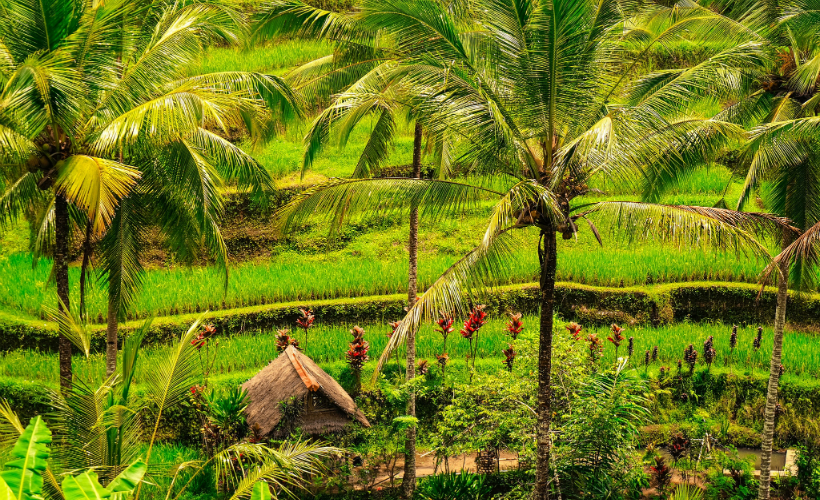 Besides basking on the beach and strolling through the markets for souvenirs, there are certain activities you should try while you're on the island — because FOMO. These activities include (but are not limited to) the vertical drop and other water slides at Waterbom Bali, rice terraces at Tegallalang, learning to surf the waves at Rip Curl School of Surf or similar, reverse bungee overlooking Kuta at 5GX Bali, hiking up Mount Batur to catch the sunrise, taking in the magnificence of the ancient ruins at Mount Kawi, and white water rafting along the Ayung river.
8. Food galore
With the amount of international footfall here, Bali is also a haven for foodies. In fact, eateries are known to pop up every other day. The constant search for the next best thing also means that restaurant and café turnovers are high. That place-you-had-the-most-amazing-(insert name of dish)-might-not-be-there-next-year kind of high.
So where exactly can you get the best nosh in town if that's the case? Thankfully, there are places that have stood the test of time and will likely be there on your next visit. Here's where you can get the best in town:
Babi Guling – Warung Nasi Babi Guling Bu Moris (Jalan Bunutan Kedewatan, across Kupu-Kupu Barong Villas and Tree Spa resort) Babi Guling is abundant on the island, but for an authentic taste of the dish, it's best to head on over to the place it originated from – Ubud. If slices of succulent pork served with chunks of blood sausage, shards of crackling, lawar (mixed meat and vegetables), and rice make your mouth water, then head over to Warung Nasi Babi Guling Bu Moris. A favourite among the locals, her sambal goreng (fried chilli paste) is also the bee's knees.
Grilled seafood – Echo Beach This surf-side location in Canggu serves the freshest seafood this side of the island. Pick from its array of meats, fish, and crustaceans, and watch them get transformed into mouth-watering bites over the barbecue. The sunset view is pretty spectacular too.
Brunch – Sisterfields Its all-day breakfast, brunch, and lunch menu plus its list of pastries and cakes are crowd pleasers! Sisterfields is a Melbourne-style café that's become one of the most popular breakfast/brunch joints for expats and visitors alike.
Chinese – Happy Chappy Chinese Nothing quite like dim sum and other Cantonese-style dishes to satiate the appetite after a night out partying or a long day lounging on the sand. This is the place to indulge in siew mai (dumpling), har gow (dumpling), chee cheong fun (rice noodle roll), and congee.
Smashing cocktails – Motel Mexicola Unabashedly flashy and colourful, this funky little hangout is a dream spot for anyone looking for the perfect backdrop and taste of Mexico. No night is a quiet one here either, as the music makes this one awesome place to party the night away. Oh, and did we mention their impressive cocktail list?
Caffeine fix – Revolver Espresso An Australian-style coffee joint that exploded onto the scene in 2011, Revolver Espresso continues to deliver great coffee made from locally- and internationally-sourced beans.
Vegan feast – Earth Café and Market Vegetarian dishes are abundant in Bali, but for an eatery with a purely plant-based menu, Earth Café and Market delivers. Since 2002, the café serves only the best vegan meals, drinks, and snacks that are ethically prepared and free from processed ingredients.
Halal eats – The Halal Boys This food truck in Petitenget is said to serve the best Middle Eastern chicken and lamb platters topped with an irresistible (and top secret) red and white sauce. This is Indonesia's answer to New York's famous Gyro Over Rice by The Halal Guys.
9. Know the lingo
English is widely, understood and you can get by with Bahasa Malaysia, but it'll also be helpful and much appreciated to keep this local lingo handy when conversing with the locals:
Suka duka – Bittersweet
Kapan – When
Bisa – Can
Makasih – Thank you
Matur suksma – Thank you very much
Nggak – Nope
Permisi – Excuse me
Enak sekali – Very delicious
Bule – Foreigner
Cewek – Female
Cowok – Male
Mobil – Car
10. Safety first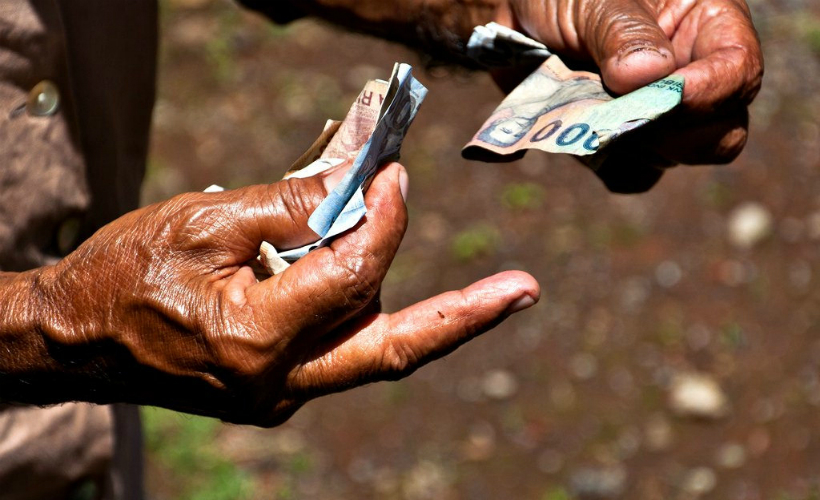 Bali is generally a safe place for female travellers, but it's of course wise to take the same sensible precautions you would at home or elsewhere. For example, you should always abide by traffic rules, take care of your personal belongings, possess insurance, wear sunscreen, never leave your food or drink unattended, keep your doors locked, wear a helmet when riding a moped, and be wary of strangers. There are, however, a few things you'll need to be aware of.
Exchange rate dupes
Don't just walk into any money changer you see. Beware of hole-in-the-wall type money changers as they are more likely to leave you short changed. As rupiahs run in the millions, the notes in small denominations can get a little confusing. Shoddy local currency changers take advantage of this fact by counting out the money at lightning speed, distracting you, and potentially skimming off a few notes in the process. So you're better off using ATMs (which may also be subject to fraud) or seeking out licensed or authorised currency converters on the island, such as BMC Money Changer. A general rule is to always count your money twice before leaving.
Transport scams
Research is key in making sure your entire trip runs smoothly and cost effectively. If you're opting for a personal driver, make your own itinerary and be firm about the places you wish to go. Though it's tempting to ask for suggestions, sometimes drivers may insist on taking you to specific restaurants or shops because they have an on-going, commission-based deal with the proprietors. These places are often times overpriced for the quality or service they provide. Try to get driver recommendations from friends who've used them or you may request for one from the hotel/villa you'll be staying at.
Alcohol poisoning
Methanol poisoning is common here thanks to locally-made spirits that have been distilled by inexperienced hands vying for a quick buck. Arak (Balinese moonshine) provides a cheap night of fun, but if poorly-made, it can be laced with methanol which is lethal. The best way to protect yourself is to avoid arak and spirits (yes, even those delicious cocktails). If you must indulge, stick to beer or buy a whole bottle of a reputable brand you know and make your own drink. Again, never leave your beverage unattended, and get yourself immediately to the hospital in the event you experience blurred vision, dizziness, stomach cramps, or breathing difficulties.
Kuta cowboys
These are men out to charm female tourists. You'll notice a lot of young, lean, and bronzed Indonesian men here trying to sidle up to female tourists on the beach and at bars. Undoubtedly, some women come to Bali seeking sun, sex, and romance, but for others, this unwarranted attention can be an annoyance and in some cases scary. Should a Kuta cowboy or beach boy come up to you during your trip and you start to feel uncomfortable, politely brush them off by simply telling them you wish to be on your own. Most importantly, try your best to not be rude and they'll likely leave you alone.
Happy travels!