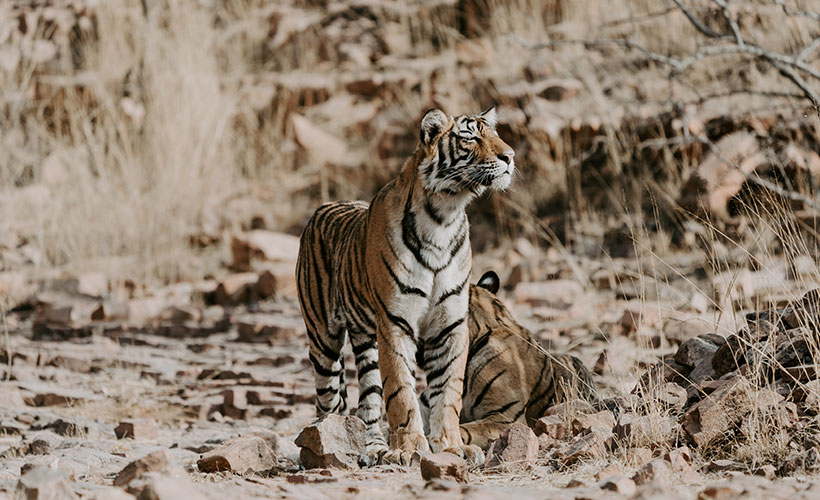 Take a walk on the wild side. Or a hike. You choose! Whether you're scaling to the top of Borneo's Mount Kinabalu or meandering through towering foliage in the hopes of spotting tigers, you can count on being rewarded with picture-perfect vistas and photo-ready wildlife throughout your adventure. That is, as long as you're exploring one of these picturesque national parks throughout Asia:
Ranthambore National Park, India
Probably most famous for its diurnal tigers, this national park just 130 kilometres from Jaipur features a plethora of wildlife, such as leopards, striped hyenas, foxes, and civets. Aside from the fauna, Ranthambore is also dotted with picturesque ruins, making it a famous heritage site.
Jiuzhai Valley National Park, China
This nature reserve is made up of three Y-shaped valleys in the north of the Sichuan province that runs from north to south. What makes this virgin forest a sight for sore eyes are the many multi-level waterfalls and snow-capped peaks you'll get to see when exploring the area. What makes the area unique, however, are its colourful lakes in the Zechawa Valley. It's most famous is the Five-Color Pond that boasts of crystal-clear waters and a richly-hued underwater landscape. Legend has it that the Goddess Semo washed her hair here.
Fuji-Hakone-Izu National Park, Japan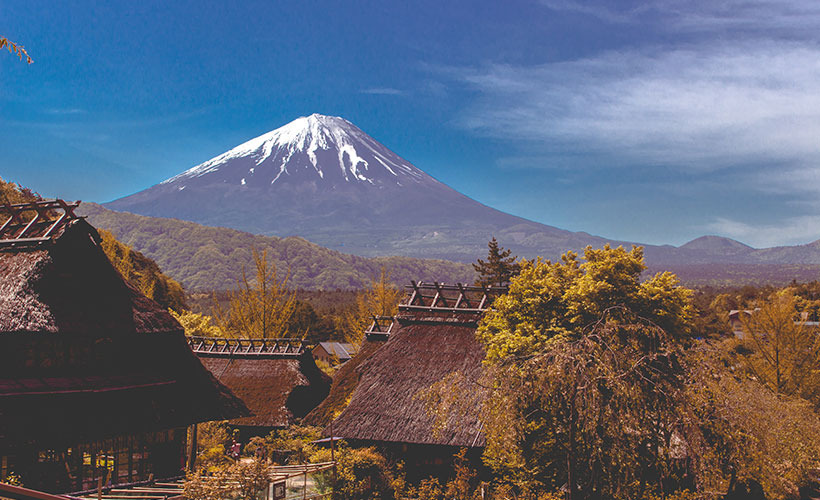 This national park includes a volcanic area that features one of Japan's most iconic landmarks – Mount Fuji. Unlike other parks that are normally one large expanse, Fuji-Hakone-Izu National Park is made up of dispersed tourist locations that dot the large region. It's also close enough from Tokyo for a day trip via Shinkansen (bullet train), making it the most visited national park in all of Japan.
Taman Negara Gunung Kinabalu, Malaysia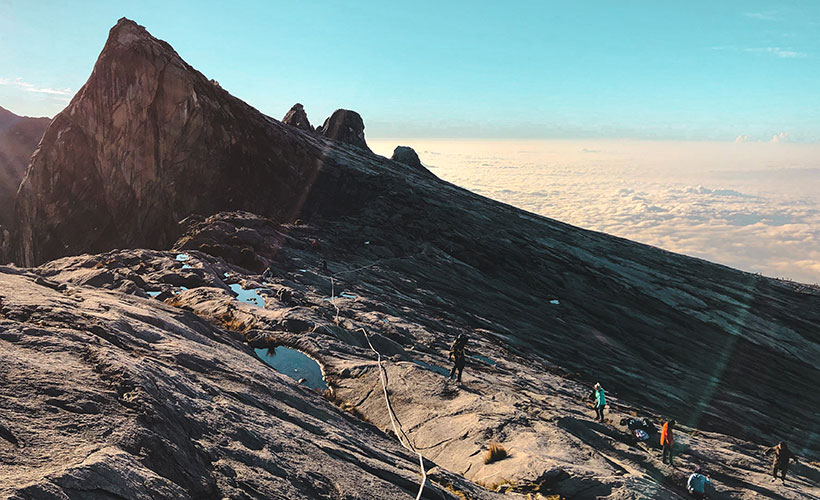 Kinabalu Park is Malaysia's first UNESCO World Heritage Site. Rightly so, as this park in Sabah, Malaysian Borneo, is one of the world's most important biological sites. The massive park covers 754 square kilometres around Malaysia's highest peak – Mount Kinabalu – and is home to over 4,500 species of plants and animals.
Gorkhi-Terelj National Park, Mongolia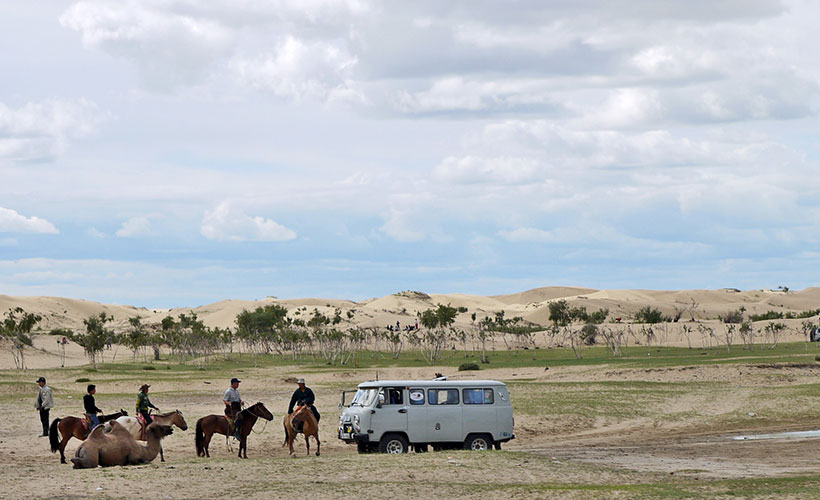 A mere 60 kilometres from Ulaanbaatar, this picture-perfect park features spectacular cliffs, rolling plains, and rivers in a protected area. Some of the main attractions include a glacial lake, Khagiin Khar Lake, and Yestii Hot Water Springs. Only a small part to the south of the national park has been developed for tourists, with horses and camels for hire, ger camps, restaurants, and souvenir shops.
Khao Sok National Park, Thailand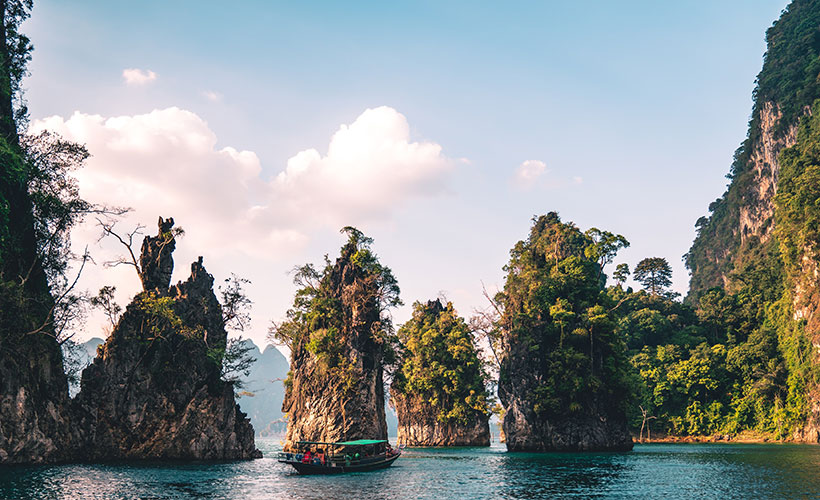 Possibly one of the most Instagram-worthy national parks, Khao Sok is a nature reserve with dense virgin jungle, towering limestone karst formations (you need to get on a boat for this), and wildlife experiences you can enjoy. Check out the elephant safari or hike through the park to see if you can spot any of the hornbills, gibbons, or tigers native to the area.
---
Since all that trekking and swimming is going to make you famished, sink your teeth into one of these tasty treats as you make your way through Aisa:
---
Komodo National Park, Indonesia
This is the only place on Earth where you can experience a close encounter with the world's largest lizard – the Komodo Dragon. Situated in Flores – the understated neighbour of the more happening Bali island – you get the perfect balance of beach and forest here. That said, Flores is emerging as a unique destination too, so it's definitely worth a visit.
Erawan National Park, Thailand
This park is home to one of Thailand's most famous waterfalls – the seven-tiered Erawan Falls. Its most beautiful feature is the emerald green ponds that layer it. You can most definitely hike within the park, although trails are limited. Most of the park is covered in dense evergreen forest, and in terms of wildlife, mostly common species can be found living here. Like the Indian muntjac, wild elephant, gibbon, and sambar deer.
Bromo Tengger Semeru National Park, Indonesia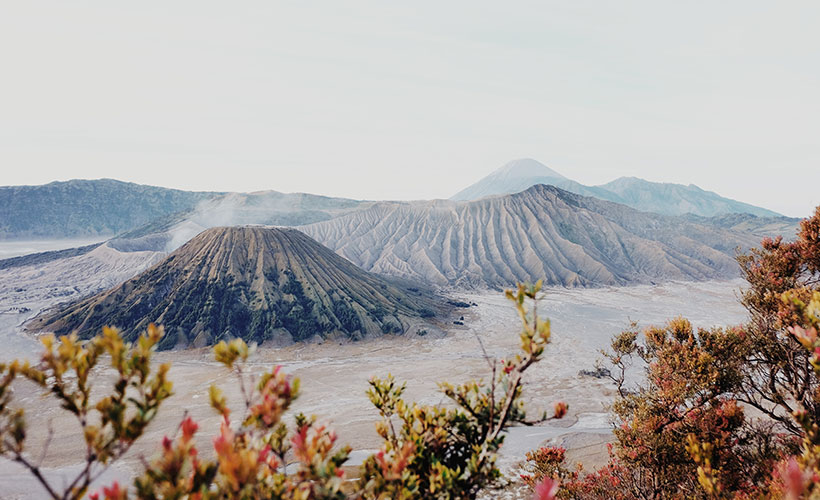 No words can justly describe the splendour of the views here. Especially if you have an interest in volcanoes. A hike here will reward you with breath-taking views of the Mount Semeru summit spewing plumes of smoke. It's an active volcano too; one peaking at 3,676 metres above sea level. Besides that, you can also visit the Tengger Caldera – a barren desert-like sea of sand – in this massive park that covers 800 square kilometres.
Hundred Islands National Park, Philippines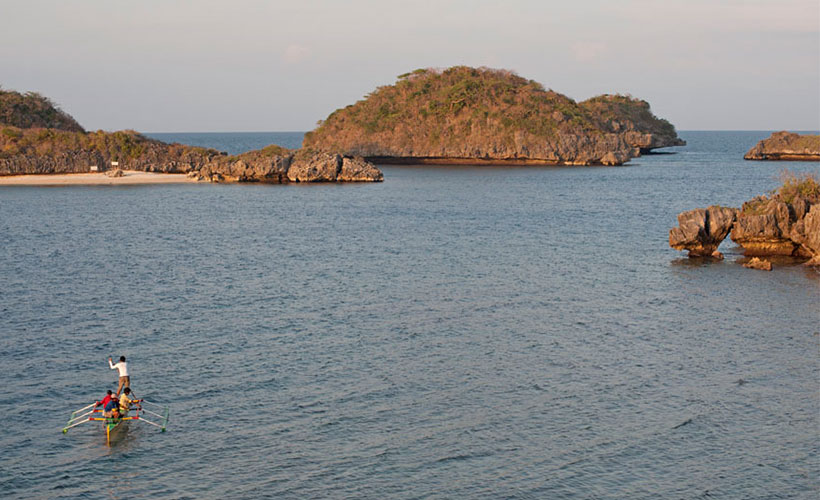 It's pretty obvious what the sell is here. At this lovely park in the Lingayen Gulf, over 100 mushroom-like islands dot the ocean's horizon. Hundred Islands National Park is also the Philippines' first national park and protected area in Pangasinan. Of the 124 islands, only three of them have been developed for tourism – Governor Island, Quezon Island, and Children's Island.
Get all the latest travel stories from Zafigo. Follow us on Facebook, Twitter, and Instagram.