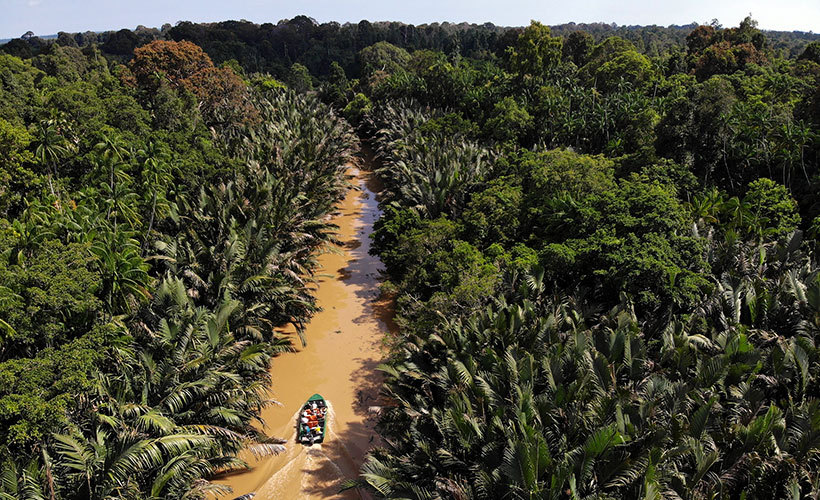 In 2017, I joined a road trip with some friends I met at a hostel. The trip involved lots of Disney songs, good food, and laughs, but the highlight of this trip was boating down the Kinabatangan River. We were lucky enough to witness a tribe of 50 elephants crossing the river too! It was a magical moment I am lucky to have experienced. But first things first.
Where is Kinabatangan River?
Situated in the northeastern part of Sabah, Malaysia, Kinabatangan River is the second-longest river in Malaysia with a length of 560 kilometres. The river is known for being home to diverse wildlife that includes orangutans, numerous species of birds, elephants, and crocodiles to name a few.
How does one get there?
Your two options are either by car or by bus. I drove with some friends using a rental car to Sandakan. It is roughly 322 kilometres and took about six hours from the state capital of Kota Kinabalu. We then spent the day exploring the Gomantong Caves hunting for bird's nests and the Sepilok Orangutan Rehabilitation Centre. From there, it was about 1.5 hours to Kinabatangan River.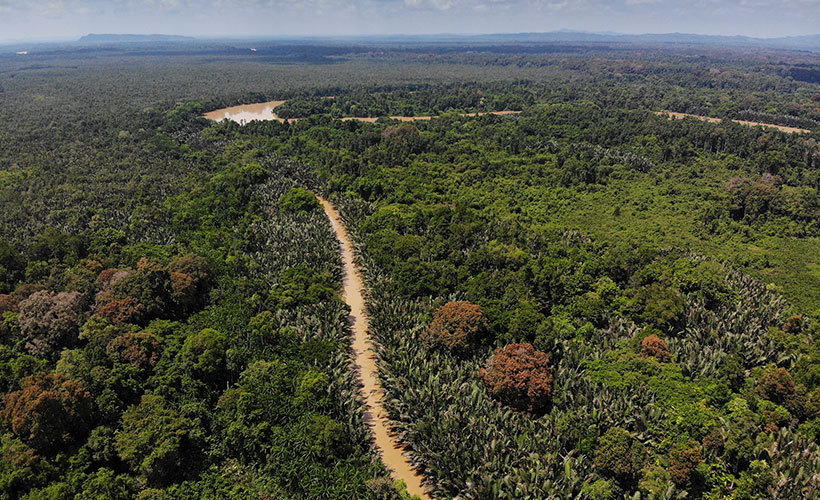 If opting to travel by bus, you can take one from Sandakan to Kota Kinabalu easily as they run regularly from 6:30AM to 8PM. The buses are chiefly operated by Sida Ekspres and Tung Ma Express.
In Sandakan, you'll find an array of options for day tours down Kinabatangan River. So choose whatever floats your boat, but do stick to an agency or guide who's reputable.
---
This quick and handy guide will help anybody else embarking on a few days in the jungle:
---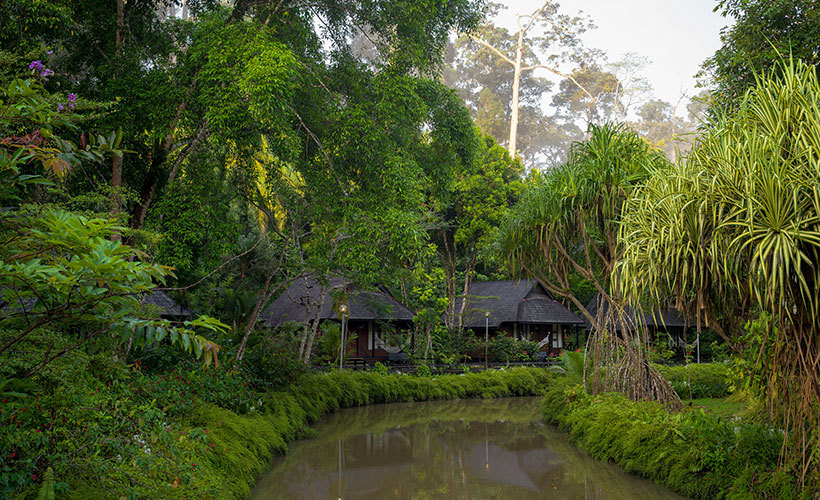 What are my options for a ride down the river?
There are several tours advertised with a big difference in the price range. Tour prices range between USD60 TO USD600. Why such a big price difference? Well, it depends on how much you want to see, how many days you spend on the river, and your comfort levels. If you're fussy and want to sleep in an expensive resort with three-course meals then be prepared to fork out more.
Here are a few tour options:
· Borneo Dream
· River Junkie
· Borneo Adventure
· Adventoro
Another good option is to ask your accommodation if they know of any recommended or reasonably-priced tours. I stayed at Sandakan Backpackers Hostel and they had plenty of tour options.
What will I see?
Prepare to be wowed! I spotted proboscis monkeys, vibrant hornbills, orangutans, buffalos, and elephants, You may even spot a few crocodiles, but be careful, as there was a report of a 21-foot long crocodile being caught and numerous reports of deaths relating to crocodiles.
What else do I need to know?
Prawn fishing and fireflies
If you ask nicely, you can get your guide to show you traditional prawn fishing. Our guide showed us the little prawn traps and we spotted a juicy prawn inside. You can also go for a night boat ride and see fireflies glittering in the bushes.
Bring a waterproof jacket
It may rain during the boat ride, and it can also get quite nippy as the boat travels quite fast. Bring a poncho/waterproof jacket and an extra layer so you can enjoy the wildlife in comfortable warmth.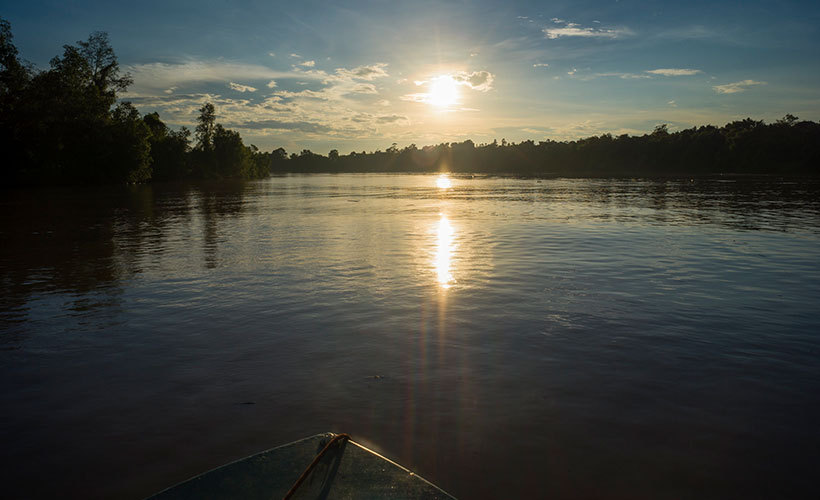 Opt for the early tour
There are tour options that start as early as 6:30AM and most tourists stay clear of these. However, I would recommend you sacrifice your lie-in as you can enjoy the river in peace and free of other tourists and boats. Sunrise cruise, anyone?
Binoculars
The boats will not be able to get too close to the wildlife (for good reason, we must respect them from a distance). So, it would be useful to bring a pair of binoculars and a camera with a good zoom option if you want to take pictures.
Insect repellent
If you're staying in accommodation close to the river, make sure you bring insect repellent. There will be all sorts of bugs scarpering about during the day and there will be bloodthirsty mosquitoes at night.
[vc_row][vc_column][zf_post_boxes widget_hide_desc="true" num_post="3″ post_id="29706, 23357, 22502″][/vc_column][/vc_row]
Get all the latest travel stories from Zafigo. Follow us on Facebook, Twitter, and Instagram