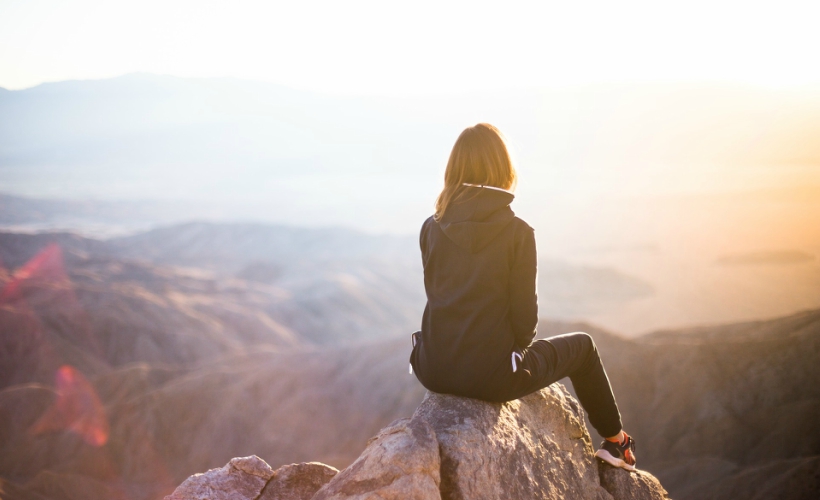 Let's get ready to temporarily disconnect from our hectic lifestyle, explore the best of nature and burn all the calories you gained from your recent holiday through mountain trekking. All you need to do is buy your first pair of hiking boots, walk your way up and be an adventurous traveller. The mountains are not only made of rock and ice, but also dreams and desires. New to mountain trekking? These five treks in Asia will set you off on the right foot, and they've all been tried and tested by members of the Amazing Trekkers Club – the first women-only trekking club based in Singapore.
1. Dragon's Back, Hong Kong
Hong Kong may be one of the world's most densely populated cities, but it also offers amazing trekking opportunities – up to 40 per cent of the territory is national park. The Dragon's Back trail on the south-eastern part of Hong Kong Island was awarded 'Best Urban Hike in Asia' by TIME Magazine so you know it's worth the hike. The best part is, it's so close to the city (25 minutes from Central) yet takes you to another world. Dragon's Back offers glorious, meandering peaks abundant with fauna and foliage, spectacular views of the coastal landscape and extraordinary sunrise vistas (go on a clear day!). The total hike time is less than three hours, with options for beginners through to more seasoned trekkers. It's perfect for a weekend away with girlfriends, your children or to add to your schedule at the end of or the start of a business trip.
2. Mount Kinabalu, Sabah, Malaysia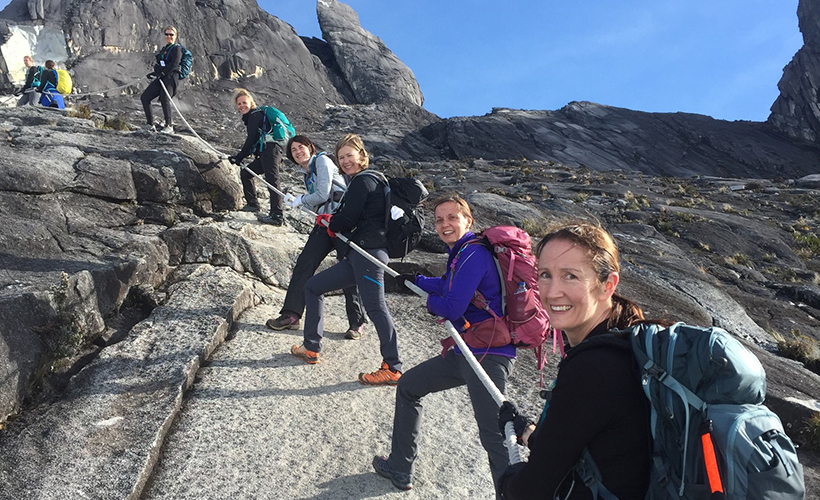 Mount Kinabalu dominates the landscape of Sabah and you can reach its base in under two hours by car from Kota Kinabalu, Sabah's capital city. Rising over 4,000 metres above sea level, this is Malaysia's highest mountain and should be on every trekker's bucket list. The mountain is nestled within Mount Kinabalu National Park, a UNESCO World Heritage Site, that boasts over 5,000 different species of plants and animals. So prepare to marvel at the rich wildlife and stunning scenery along your hike. From the starting point at Kinabalu National Park, there are hiking trails that allow even newbies to get most of the way to the top. You don't need special training or equipment – getting to the summit is purely a matter of physical and mental stamina. You'll want to avoid the Via Ferrata, however, where the real challenge lies. Meaning 'iron road' in Italian, it's the world's highest that rises up to 3,700 metres above sea level. This pair of routes is fitted with metal rungs and steel cables to help climbers along; at times, you will be inching your way precariously over a terrifying drop. The views, though, are worth it.
3. Mount Batur, Bali, Indonesia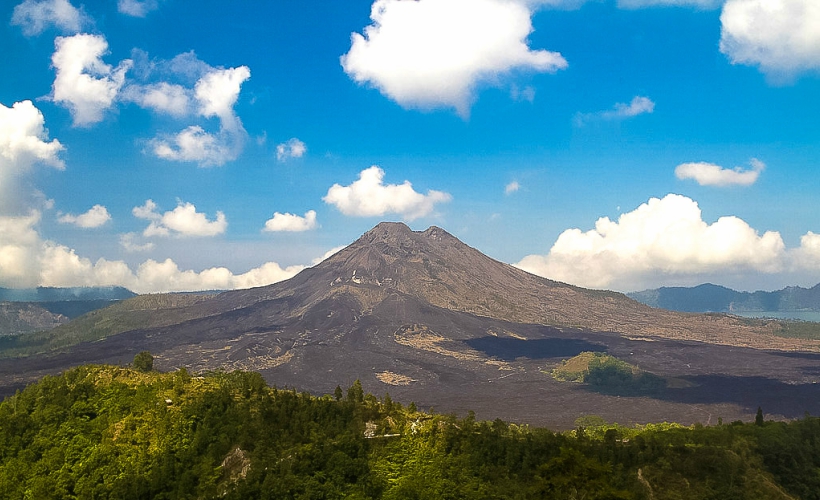 Mount Batur is an active Balinese volcano that last erupted in the year 2000, and has been in deep slumber since. Rising 1,717 metres above sea level, this scenic sacred mountain can be scaled within two hours by fit climbers and has also been conquered by our junior trekkers. Most trekkers like to take in the unforgettable sunrise at the top of the volcano, for which you'd have to start the ascent during the night. Spectacular scenery and a relatively easy trek make this a must-do for all beginners. Once you've summited Batur, you can set your sights on the island's other popular peak, Mount Agung.
4. Mount Bromo, East Java, Indonesia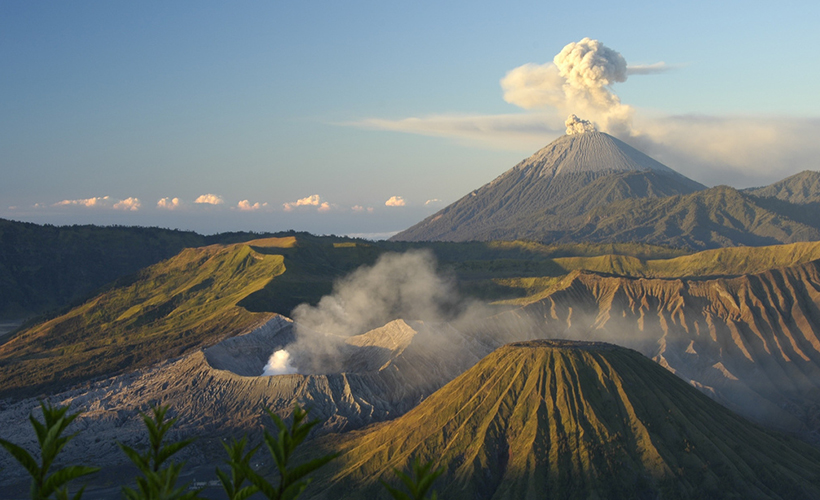 Yet another active volcano in East Java, Mount Bromo stands at a height of 2,329 metres and is located approximately four hours from Surabaya, the capital of East Java. Covering a massive area of 800 sq kilometres, it's hailed as the best spot to catch a sunrise. Here, you can expect to see vibrant rays casting shadows over dramatic landscapes. Needless to say, the scenery is incredibly beautiful. To experience more than just an adventurous climb, visit in the month of Kasada (September to November) when local Tenggerese place offerings of vegetables, chickens and money into the crater.
5. Jade Mountain, Taiwan
Taiwan's tallest point – the Jade Mountain – is located within Yushan National Park and is also the highest peak in North East Asia at 3,952 metres. The jaw-dropping scenery will have you pinching yourselves and I am not exaggerating when I say you will be on cloud nine, quite literally. Up here, you'll be walking among the clouds; it's an incredible experience that's quite surreal and will leave you ecstatic! So there you have it. These are just a handful of examples, as there are so many other amazing mountains to trek and to discover in Asia. Take these other amazing climbs for instance: In Johor, Malaysia, recommended trails include Gunung Lambak, Gunung Ledang and Gunung Belumut. In Pahang (Fraser's Hill), you can explore Pine Tree Hill. Take a boat to Bintan, Indonesia and climb Mount Bentan or fly to Lombok, also in Indonesia, for Mount Rinjani. If you go to Myanmar, aim to summit Mount Popa. Wherever you go in Asia you can fit in a trek, a hike or a mountaineering expedition. I promise that despite the pain, physical exhaustion and discomfort of sleepless nights, you'll be wanting to plan your next trekking adventure as soon as you complete the first!