Before I travel to a foreign destination, I like to research basic information – partially for hype and partially for 'just in case' purposes. Surprisingly, during my pre-trip prep, I struggled to find information on Lake Toba in Indonesia. Luckily for you, I'll be sharing relevant information for your journey to be as smooth as possible!
Where's Lake Toba?
Lake Toba is located in Sumatra, Indonesia. So while yes, you can reach the lake from Medan Airport (an infamous location in Sumatra) it's not as convenient as Silangit Airport. From Silangit Airport, the island on the lake is 1.5-3 hours away, depending on traffic (it is Asia, after all).
To clarify: you'll be visiting Samosir Island in Lake Toba. It was really confusing initially because while Lake Toba is the name of the lake, it's not the name you want to use while searching for accommodation. I'll explain more shortly.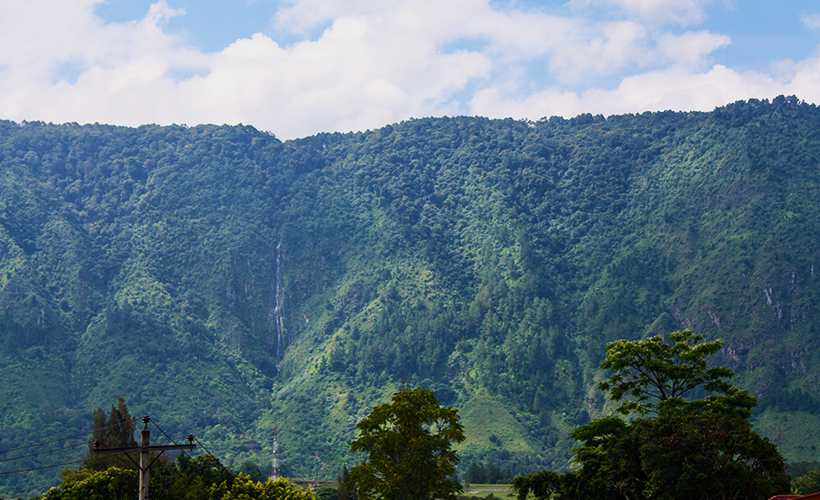 Upon exiting Silangit Airport, you'll be greeted by friendly locals asking if you want a ride to Tiga Raja Harbour in Parapat. Say yes, as that's where you need to go in order to access Samosir Island. The cost of transport to the harbour should be IDR100,000 (approximately USD7) per person and entails sharing a van with at least three others.
Once in Parapat, the boat across should cost IDR7,000 (approximately USD0.50) per person one way. Note that the first boat to Samosir Island leaves at 8.30AM, and then there's another every half hour until 4.30PM. After that time, your only choices are the 6PM or 7PM boats that are the last of the day.
Now that getting there is out of the way, I can explain the accommodation situation. Basically, always ensure that the accommodation you're viewing is located on Samosir Island; preferably within Tuk Tuk. Although synonymous with the auto-rickshaw transport common in Asia, in this case, Tuk Tuk is the main tourist area on Samosir Island. Here, you'll find accommodation suitable for any and every budget. If you're a hot-water only kind of person, then please do yourself a favour and double-check that your accommodation of choice provides that.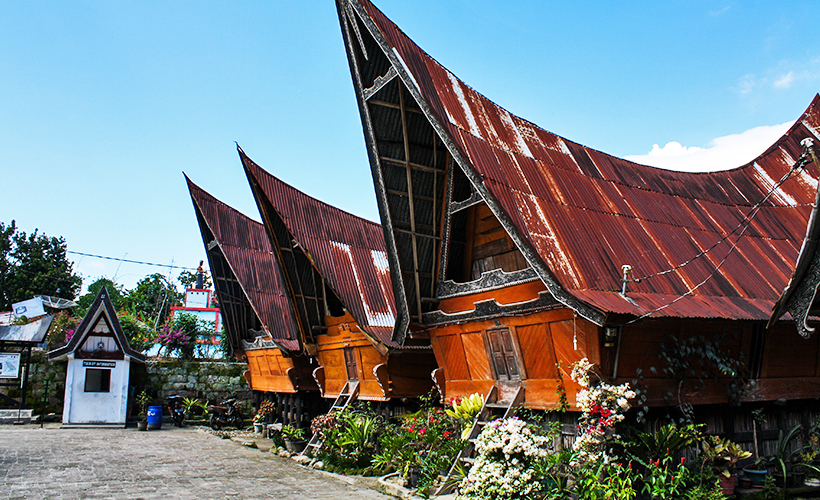 What's there to do at Lake Toba?
To be honest, Lake Toba looked like what I imagine Hawaii would look like. This is probably because of the fact that Lake Toba is a caldera, meaning it was a volcano that erupted to form a crater. Not as complicated as Lake Taal in the Philippines, but similar. This crater is now filled with water and home to Samosir Island!
Luscious greenery surrounds every nook and cranny, but if you're more into adventure as opposed to kicking back and relaxing, research thoroughly. I was planning to hike here and waterfall there, but as it turned out, those locations were off Samosir Island.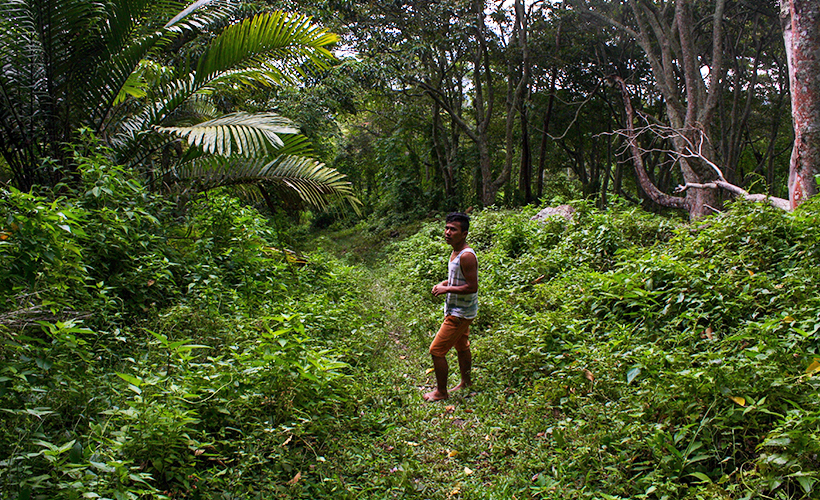 If you have more time to spare, then definitely stay for a week so you can rent a motorcycle or private transport and drive to locations outside Samosir Island. There's a road connecting the island to the mainland. However, if you're short on time as I was, then stick to exploring only the island.
Even though there's more to experience, I only managed to visit two sites: Ambarita Village and Museum Huta Bolon. Ambarita Village is known for its stone chairs upon which kings sat while deciding who to behead. It's also known for its local handicrafts, so if you need gifts, definitely pop by Ambarita Village. If you're a culture vulture, then you'll especially enjoy Museum Huta Bolon. Even though the museum itself is tiny, the traditional houses with their intricate carvings are far from it! Plus, the museum features local dancers perform traditional routines daily at 10.30AM and 11.45AM if I recall correctly.
For adventure, I opted to hike to (almost) the top of the waterfall visible throughout Tuk Tuk. Seriously, unless you're facing your back to it, the waterfall is unmissable and demands attention. Although I saw people along the route without a guide, I would definitely recommend getting one as the actual waterfall is not easy to find and includes rock climbing (without a rope). Several times, our guide even had to reroute due to new obstructions caused by weather.
Plant-based options?
Although the local fare revolves around a pork-heavy diet, there were many vegan options available. In fact, every restaurant offered a vegetable option with rice.
I was actually celebrating my sixth anniversary with my boyfriend and had planned to visit a plant-based restaurant for dinner, but again, the location stated Lake Toba but was outside of Samosir Island.
During our tour of the island, though, we were recommended an aesthetically-pleasing plant-based restaurant facing the lake. Known as Borobudur Restaurant, the menu consists of mainly local vegetarian dishes which is actually what I was hoping to try. I must say, I wasn't disappointed by the vegetarian rendang (spicy meat dish) and lodeh (vegetable coconut milk soup); hence the recommendation!
*All photos courtesy of the author