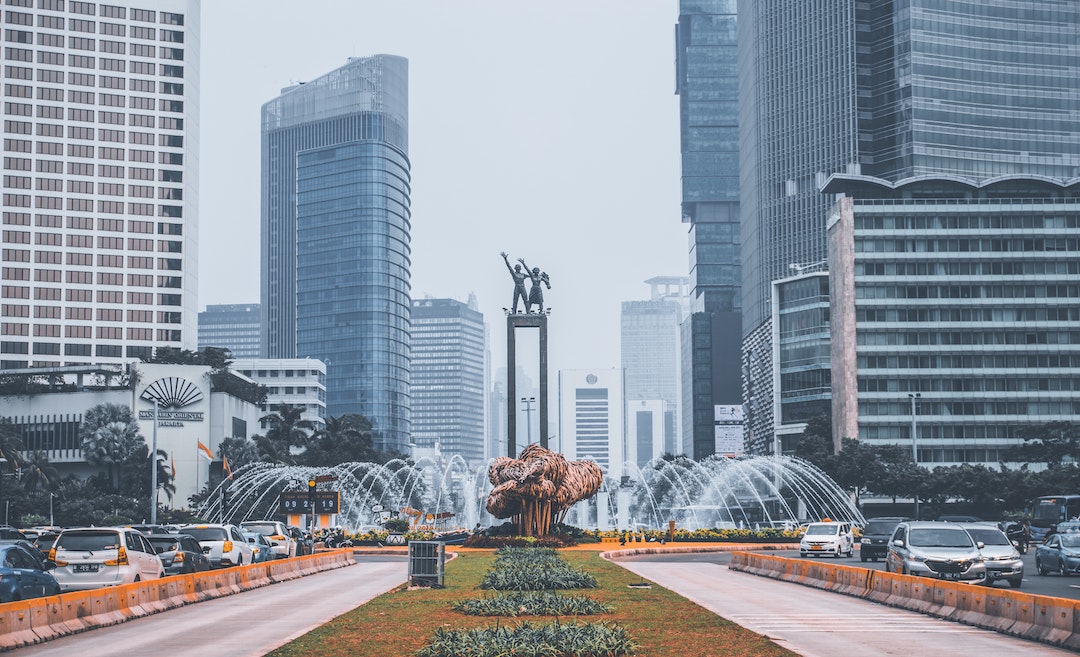 Jakarta, which locals and long-timers allude to variously as the "big kampong" or "big durian" is a cultural hodge-podge of peoples from across the Indonesian archipelago and around the world. Myriad and varied foreign and ethnic tongues vie for the airspace along its main avenues and in its crowded warrens, with the particular brand of English Indonesians have evolved thrown in for emphasis or to impress.
Adventures of one kind or another are waiting around almost every corner for bold travellers keen on exploring a city that has roots in ancient soil and tendrils of steel stretching into the clouds. As one would expect of a contemporary metropolis and gateway into a breathtaking archipelagic wonderland of 17,508 islands, Jakarta is a living, breathing history book to be delved into.
Lay of the Land
The Jakarta Special Capital Region, on the northwest coast of Java, is the largest urban settlement in Indonesia and in Southeast Asia, with a population of almost 10 million packed into an area of less than 700 square kilometers. Indonesia's economic, cultural and political center is divided into five districts or mayoralties:
North Jakarta
Jakarta Utara/North Jakarta first emerged in the 5th century as a settlement and port (now called Pasar Ikan or Fish market) known as Sunda Kelapa, at the mouth of the Ciliwung River in Jakarta Bay. A popular tourist site, it is used for domestic ships plying traditional archipelagic maritime routes. The Jakarta Harbour area, on the other hand, is famous for its seafood, serves international shipping traffic, and functions as one of Asia's largest integrated tourism sites. Its Ancol Bayfront City boasts the Dunia Fantasi Theme Park, Sea World, a vast art market, parks, beachside entertainment sites, and shopping malls.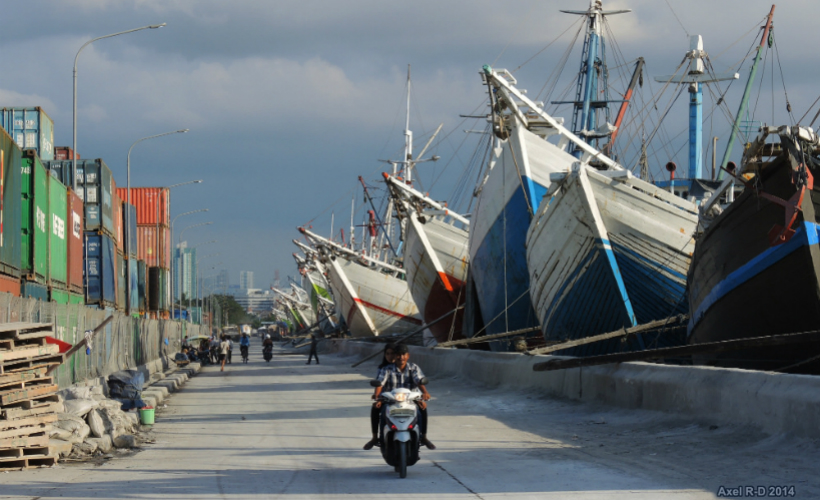 Jakarta Harbour also provides jetty service at Muara Karang Port as the gateway to Kepulauan Seribu (Thousand Islands) Province, where marine parks and world-class resorts await congestion- and pollution-weary Jakartans and tourists. North Jakarta is also the site of the Kelapa Gading retail trade, commercial and business area.
West Jakarta
Jakarta Barat/West Jakarta is home to Kota Tua (Old City), established by the Dutch as a trade colony in 1621. It currently thrives as a tourism attraction featuring street hawker food, art and handicraft vendors, and shops, cafes and museums converted from the offices, banks, warehouses and shops of old Batavia. Kota Tua is the site of the popular Fatahillah (Jakarta History Museum) and Wayang (traditional puppet museum) museums, its popular Chinatown that's known as Glodok, and Taman Anggrek, Indonesia's largest shopping mall.
Central Jakarta
Jakarta Pusat/Central Jakarta is the capital city's administrative, governmental and financial core. It is home to the world's largest city square – Lapangan Merdeka or Independence Square – where the National Monument topped by a golden flame soars 132 metres into the sky. Within its vicinity is the presidential palace, ministerial and other government buildings, the National Museum of Indonesia, the National Gallery, Istiqlal Mosque (the largest Mosque in Southeast Asia), and Jakarta's gothic cathedral.
This section of the capital holds the Taman Ismail Marzuki Art Center, and Jalan Cikini with its cafes and restaurants that are popular among Jakarta's young intellectuals and socialites. Central Jakarta is also home to Bundaran HI or the historic Hotel Indonesia (now Hotel Indonesia Kempinski) traffic circle and the Welcome to Jakarta Monument, which serves as a spacious and conspicuous gathering place for people with political and social issues to voice their concerns. This traffic circle also provides a convenient landmark signalling the presence of five star-rated hotels and is the jumping off place for shoppers eager to visit Jakarta's top and most exclusive malls.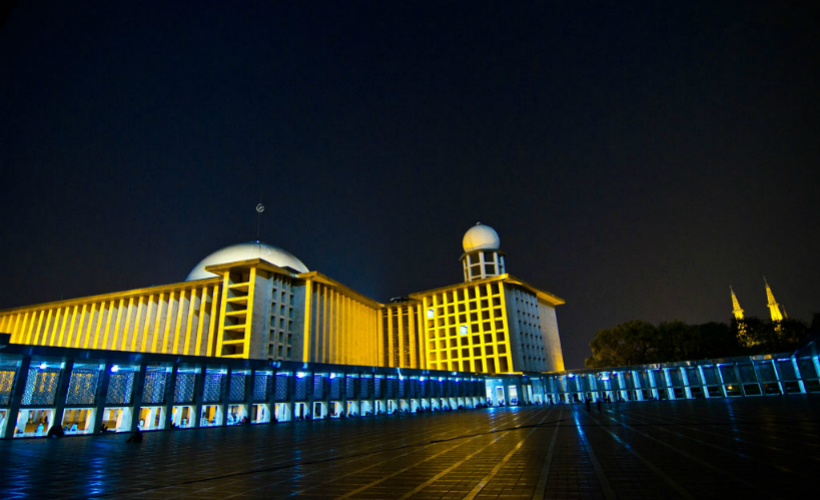 Central Jakarta also offers accommodations and adventurous shopping for budget travellers along Jalan Jaksa, a backpacker street that houses numbers of budget hotels and hostels, as well as restaurants and budget hunter antique and curio shops, particularly those in nearby Jalan Surabaya.
South Jakarta
Jakarta Selatan/South Jakarta began as an extension of the middle upper class and elite residential area of Menteng in Central Jakarta in the 1960s and 1970s. It is home to some of Jakarta's most prestigious business and commercial centers, and is definitely the place to head for upscale shopping centres and malls, restaurants, reputable hotels, and bustling nightlife and entertainment centres.
One of the areas popular with locals and expatriates alike is Kemang, filled with restaurants, pubs, night clubs, and boutiques. The Senopati area is also a burgeoning food and nightlife hub with some of the city's hippest and best restaurants and lounges, along with the Panglima Polim area and the Sudirman Central Business District (SCBD), which offers great options for lunch as well as the best clubs and lounges in the city. South Jakarta is also known as a haven for sports lovers with its Gelanggang Bung Karno stadium (Indonesia's largest) and Senayan sports complex.
East Jakarta
Jakarta Timur/East Jakarta is widely known as the Industrial Quarter of the city. The Utan Kaya area of East Jakarta in particular in known as an art community that produces crafted goods. This mayoralty is also the site of Halim Perdanakusuma domestic flight airport and home to Taman Mini Indonesia Indah (Beautiful Indonesia in Miniature Park), an expansive green area spotted with replicas of traditional houses from the various regions of the Indonesian archipelago. For short-time visitors to Jakarta with no time to explore other parts of Indonesia, Taman Mini Indonesia Indah provides an excellent opportunity to learn more about the richly varied cultural heritage of Indonesia. East Jakarta also encompasses the Cibubur camping ground, which is a good place to get back in touch with nature for Jakartans and domestic and international visitors to the capital.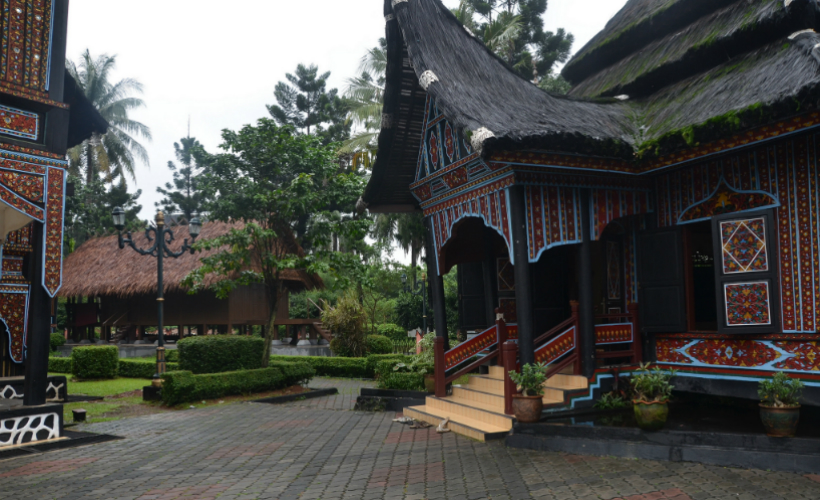 Beyond the five designated administrative regions under its authority, Jakarta also has four bordering satellite cities: Bogor (with Indonesia's top Agricultural Institute and world-class Botanical Garden) and Depok (site of the University of Indonesia) to the south, Tangerang (home to Soekarno-Hatta International Airport, residential communities and industrial parks) to the west, and Bekasi (residential and industrial areas) to the east. Together, these five urban entities make up Jabodetabek, a mega-city with a combined population of 30 million people.
General Climate and Weather
Indonesia is a string of islands stretching across and along the equator, which means a tropical climate with two distinct seasons – the South East monsoon (dry season) and the North East monsoon (rainy season).
Temperatures generally fall into an average range of between the mid to high 30s (Celsius) across the archipelago during the daytime, and drop to the mid to high 20s after the sun goes down. Jakarta's average temperature year round is 27.7 ° Celsius (81.9° Fahrenheit), with the warmest month being September and the coolest, February. Relative humidity ranges between 70% and 90%, and daylight hours vary little from season to season, with the difference between the longest and shortest days of the year being only 48 minutes.
There is rainfall most months of the year, with massive downpours usually occurring in January, February, March, April, May, October, November and December. January is the wettest month (average precipitation of 98.2 millimeters) and flooding is widespread in the period from February through March.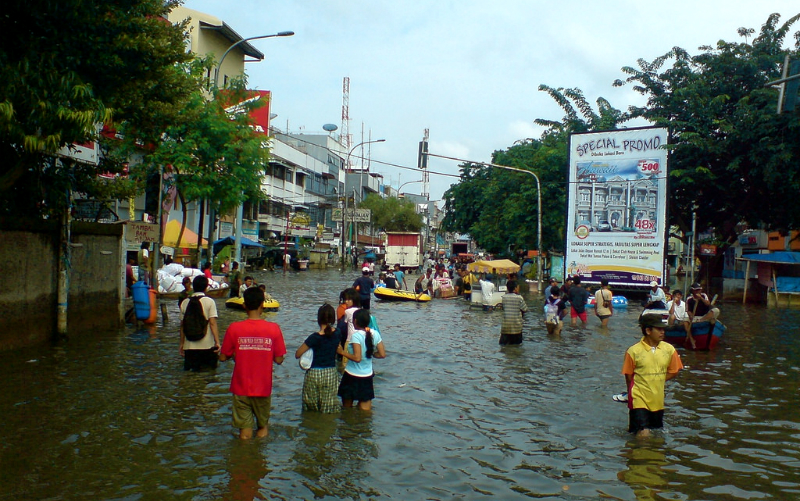 The floods can be so severe that access to the central city from other parts of Jakarta may be cut off for days. This is especially true of the main roads leading from Jalan Jendral Sudirman and Jalan MH Thamrin to the Soekarno-Hata International Airport. At the very least, traffic backs up much more severely, extending travel time in the streets of the capital to several hours. Train lines are also often affected. Avoid travelling to or through Jakarta during the flood-prone months.
Best Times to Visit
The dry season months of June through September are the best time to travel to Jakarta because the humidity is lower and transportation is easier compared to the wet months, when massive gridlock happens along the main roads and increases demand for transport, making taxis hard to come by.
Even so, there are some perks in the rainy months. Christmas and New Year's Eve fall when the rain does. The malls, decked out in their festive finest, offer not only holiday discounts, but also live entertainment featuring music and comedy skits.
Imlek or Chinese New Year, another holiday of note, usually falls in January or February, setting the Chinese temples in the capital abuzz with traditional rituals such as the barongsai lion dance, whose performers also make appearances in the city's malls. During this holiday, Jakarta's commercial centres magically take on tints of red and gold with a flood of lanterns and other decorations that set a festive tone for shopping and special culinary treats.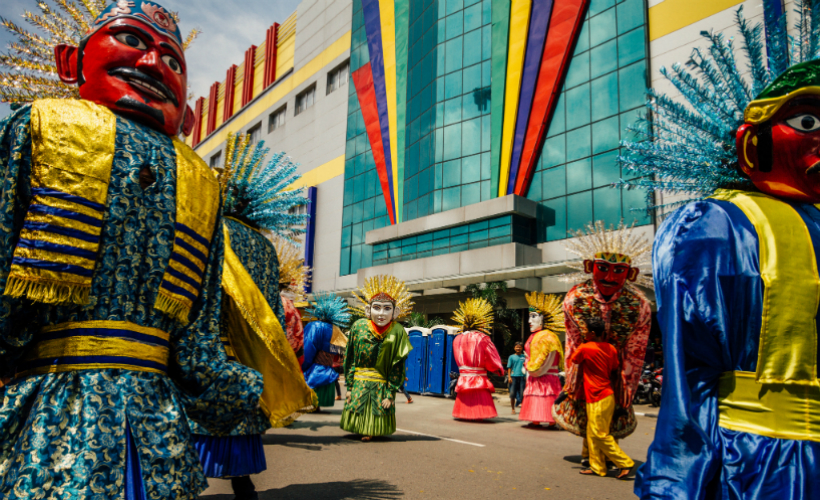 Occasionally, as the lunar-based Islamic calendar progresses along the years, the Muslim fasting month of Ramadan and Eid ul-Fitri occurs during the rainy season. Things slow down considerably during Ramadan so it is advisable for travellers to check ahead to see whether planned activities are available.
Also, please note that restaurants can be full to overflowing during the breaking-of-the-fast dinnertime, which begins at approximately 6PM most days, so be prepared to have to wait patiently for a turn at a table. It should also be noted that most venues outside of international hotels stop serving alcohol during the dawn to dusk fasting hours, or entirely. Also, municipal regulations require that any pubs, bars or nightclubs, which do venture to open during the fasting month, must curtail their business hours and close early.
The upside is that traffic can be lighter and crowds are sparser than at other times of the year. This is particularly true during the Eid ul-Fitri holiday that falls at the end of Ramadan, as a good percentage of the capital's migrant population go home for the holiday.
In this context, however, it should be noted that travel outside of Jakarta, especially in Java, can be very problematic around Eid ul Fitri due to intense traffic on roads and a dearth of available airline, train, bus, and boat tickets to most points in the archipelago.
Note to Women Travellers
Safety on all levels is the main thing to consider for women travelling solo for business or tourism to Jakarta or further points in Indonesia. Jakarta sits at the bottom of the Economist Intelligence Unit Safe Cities Index 2015, which assesses the personal, infrastructure, health and digital safety and security of 50 cities across five continents.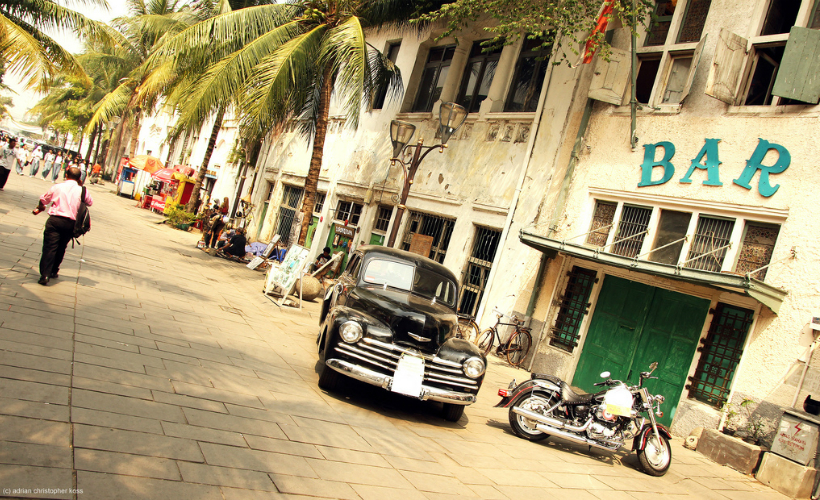 Jakarta is a rapidly growing city – in flux – with a façade of prosperity and well-being stretching a thin veneer over the subsistence lifestyles of the majority of its residents. This social-welfare dichotomy exists throughout the archipelago.
Pick-pocketing, mugging and sexual harassment are fairly common in public places and law enforcement can be spotty and unreliable. When moving around its teeming streets, it is best to carry your travel documents and contact numbers for the embassy of your country of origin.
Although figures for rape in the capital are relatively low – Jakarta police recorded 63 in 2015 – the National Commission on Violence against Women advises that the number could be much higher due to under-reportage by women because the stigma of sexual assault in Indonesian society.
Find more tips for women travellers in Jakarta here.