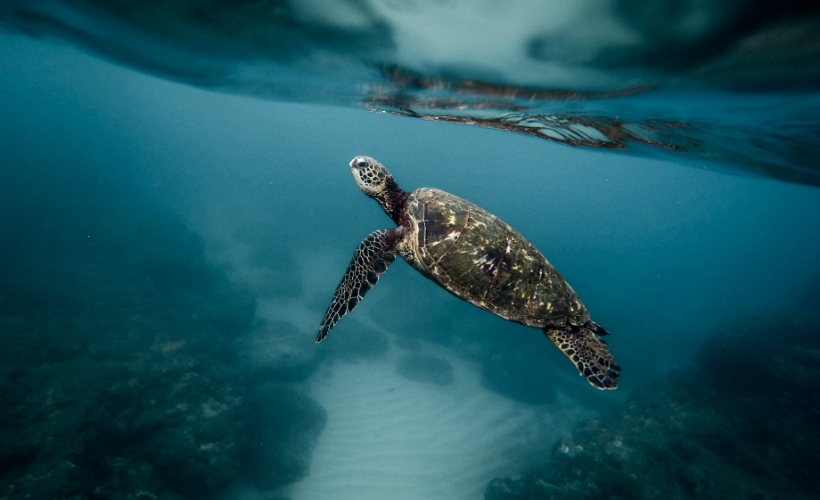 Six out of the world's seven sea turtle species are getting endangered by the minute, and it's no doubt that these gentle creatures will be extinct before we even know it. Climate change, fishing nets, poaching and natural predators all contribute to what could be their final days. But don't fret, the good news is that more and more conservation programmes now exist worldwide to educate and bring a positive impact towards saving them.
Here are six sea turtle conservation programmes you can volunteer while you travel:
1. Pacuare Nature Reserve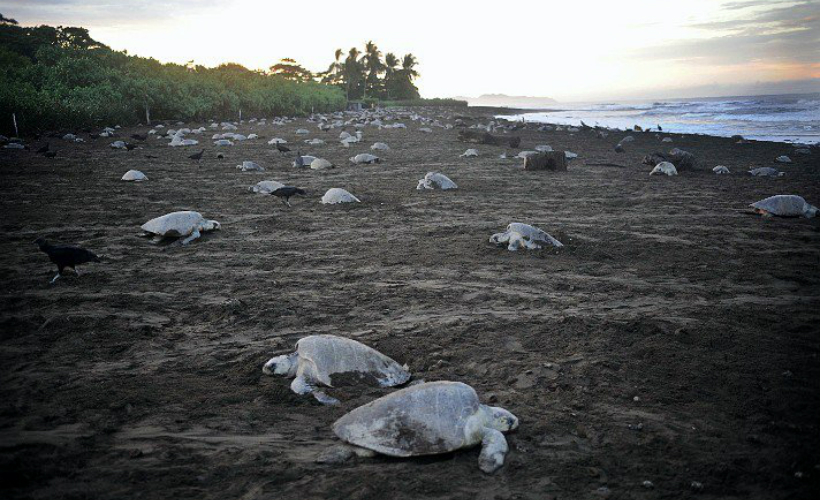 Where: Costa Rica
About: The 800-hectare Pacuare Nature Reserve is a stunning dense tropical rainforest with a 4-mile coastline along the Carribean coast of Costa Rica, making it the fourth most important giant leatherback nesting site in the world. Be transported by boat along the Tortuguero canal whilst listening to the tunes of the coast's vibrant wildlife the moment you arrive. Have a taste of local cuisine brought in from the town of Bataán apart from fruits and vegetables they already grow too.
The work: During the turtle season starting from March, you will be welcomed with a brief introduction of the work on the beach. Work varies from monitoring nesting leatherback turtles, recording their nest location, taking part in the night patrol or assisting the reserve's resident biologists and field assistants. Later in the season, you may even witness hatchlings breaking out of their shells. Of course, the reserve makes sure you have plenty of free time to explore the forest or read about the wildlife while still enjoy resting in the hammocks.
2. Kosgoda Sea Turtle Conservation Project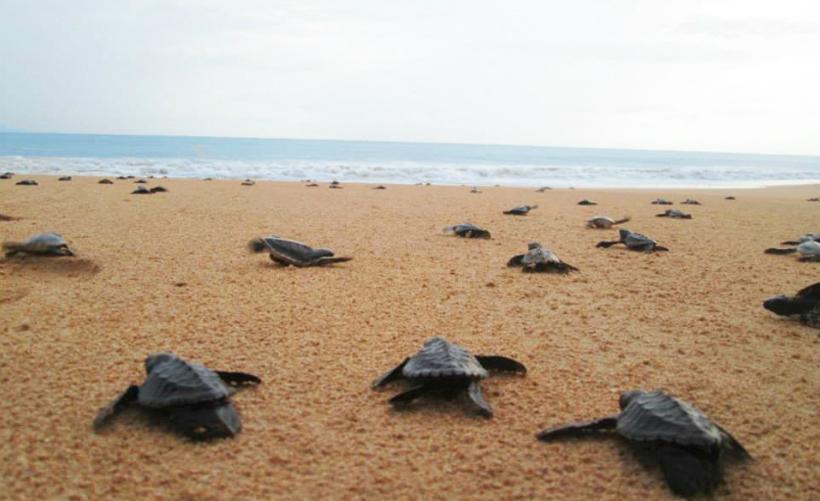 Where: Kosgoda, Sri Lanka
About: Another prime turtle nesting site, Kosgoda Sea Turtle Conservation Project is located in the village of Kosgoda in Sri Lanka. Founded by Dudley Perera, whose passion won him a scholarship to study conservation of sea animals in South Korea, they have been welcoming local and foreign visitors alike since 1988.
The work: Learn more about turtle conservation by witnessing hatchery, the programme's most important activity. Here, volunteers are welcomed in Dudley and his family's home complete with home cooked meals. Expect to gain a hands-on experience of beach conservation work, maintenance of the turtle hatchery, turtle feeding (and cleaning!) and even conducting tours for locals or tourists. Of course, weekends are off duties.
3. Barbados Sea Turtle Project
Where: Cave Hill Campus, University of West Indies, Barbados
About: For 25 years, the Barbados Sea Turtle Project has been involved in the conservation of the endangered marine animal around the coasts of Barbados. Its mission is to restore their population levels at which they can fulfil their ecological roles. With that, these initiatives gave birth to multiple research projects and public outreaches.
---
These women travellers recall their fondest local travel experiences:
---
The work: Each group comprises of 12 volunteers, six locals and six internationals. As a volunteer, you will learn extensive skills such as accurate scientific data collection and identifying activity based on track patterns. You will also learn how to safely relocate a sea turtle nest, plus interact with a nesting female. Talk about serious research goals!
4. Ningaloo Turtle Program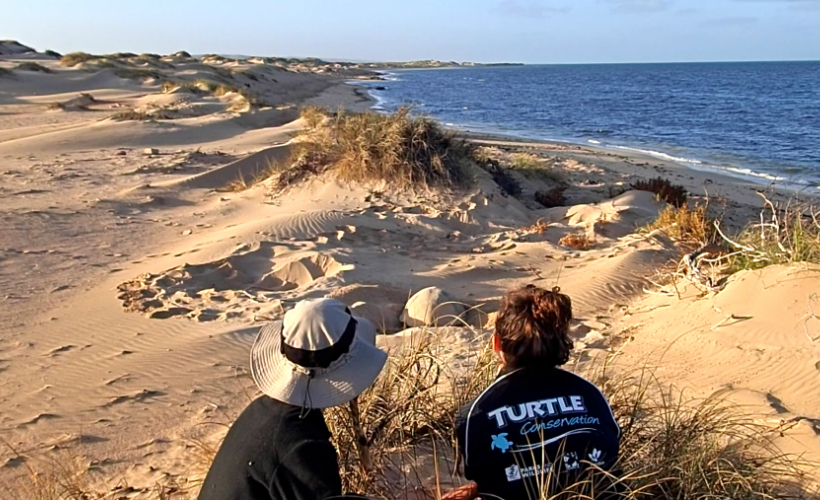 Where: Ningaloo Marine Park, West Coast, Western Australia
About: This award-winning programme locates itself in one of the world's largest fringing reef systems. There are four main components to this programme, including Jurabi Turtle Center, an interpretive educational facility.
The work: "Turtle trackers" or volunteers record nesting data along the beaches of the North West Cape. The day begins at 5:30 in the morning where you will spend 4 to 5 hours monitoring their activities. You can even try turtle rescue assistance once in a while. Finally, the rest of the day is up to you! Explore the laid-back lifestyle at Exmouth or take a road trip to the gorges of Cape Range National Park.
5. See Turtles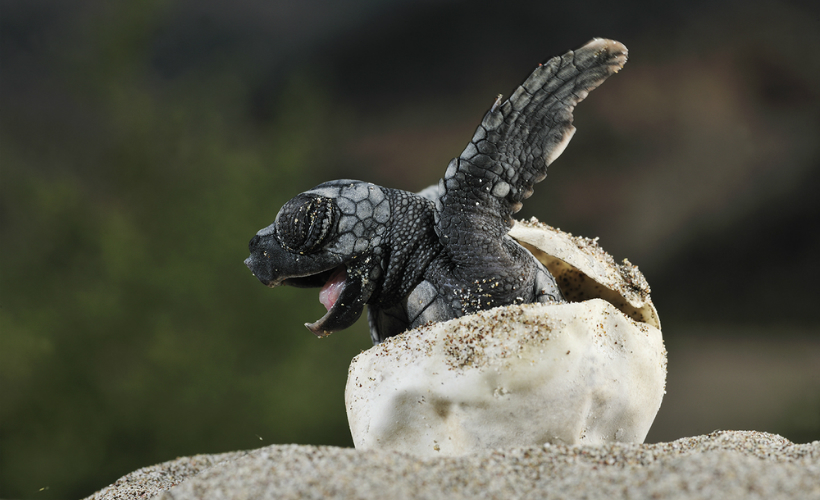 Where: Costa Rica, Cuba, Baja, Nicaragua
About: See Turtles is an independent non-profit organisation based in Oregon. Their mission is to protect endangered sea animals, including whales, throughout Latin America by supporting ecotourism, education, and their Billion Baby Turtles programme which aims to save a billion baby turtle hatchlings! What's unique about this organisation is that they have several packaged conservation trips lined up that you can take part of.
The work: A day in the life of a sea turtle conservationist volunteer includes evening beach patrols and afternoon rainforest explorations. Like the rest of the programmes, you'll learn how to collect eggs and move them to hatcheries like a boss. Some of their tours also include mangrove restorations and even a chocolate tour. Nope, not Willy Wonka's Factory, rather a native cacao farm tour.
6. Gaya Island Resort Marine Centre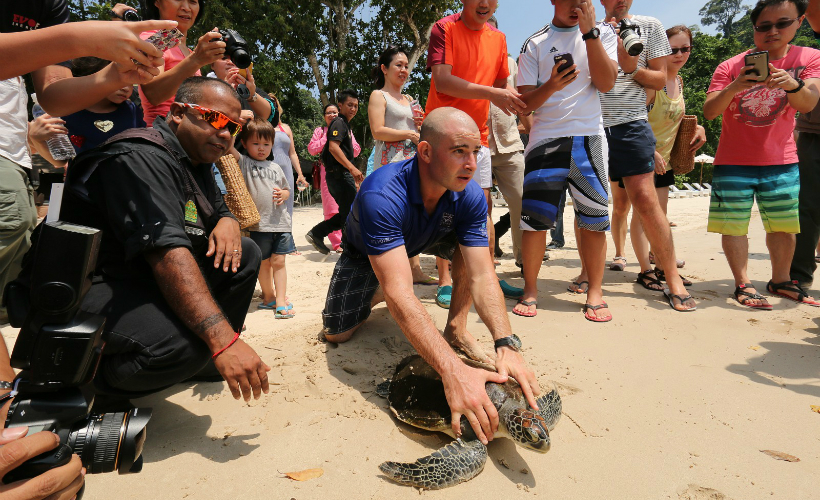 Where: Kota Kinabalu, Malaysia
About: Often, it's not about the material luxury that travellers desire these days. While today's generation craves for having a purpose on a holiday, Gaya Island Resort mixes just that with a conservation advocacy that will be more than just a vacation. A 5-minute boat ride from Gaya Island Resort, this marine centre has released four turtles from their rehabilitation centers since its launch in 2013. Nestled on Tavajun Bay, it is also home to four coral reef display tanks for educational purposes and a 14,000-litre recovery tank suited for injured sea animals. Committed to making a change, the centre mainly advocates three conservation pillars – turtle rescue, coral reef restoration and conservation through education.
The work: Treat and care for rescued turtles that the resort receives from the Sabah Wildlife Department and other conservation agencies. Feed and watch those little critters say goodbye as you release them like a proud parent, and make your vaction worthwhile by participating in their weekly talks and outreach programmes. Plus, don't forget to have fun too and enjoy snorkeling excursions!
---
National Geographic Adventurer of the year 2017 picks four women nominees, out of the list of their 10 inspiring role models:
---
The right questions to ask for your chosen conservation programme
Sad to say, not all conservation programmes seem genuine. So, it's good practice to carefully assess the organisation before travelling. Here are some guide questions from Responsible Travel to take into consideration:
1. What are my exact roles? Like any other volunteer programmes, it's good to know the specific activities you will be involved in to ensure it's legal and also ethical.
2. How will my volunteering benefit the turtles? If the organisation can't answer this straight on how the work contributes to lessening threats, then quickly choose another one!
3. If only a percentage of the fee is donated, what is the remaining spent on? Being transparent with their expense builds trust.
4. Can you provide evidence of the project's success? It's beneficial to know if the organisation has been keeping track of reduced threats and increased hatchlings.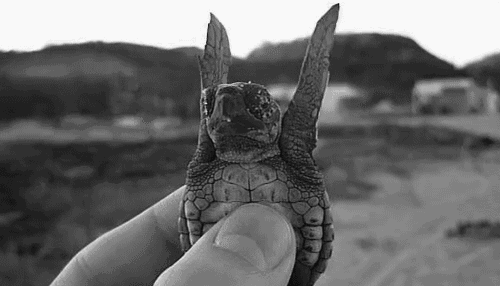 This story was originally published on Wanderluxe by The Luxe Nomad
Zafigo republished this story in full with permission from the author to hopefully bring the story and the author to a larger audience, simply because good authors and stories should be read by as many people as possible! If you are keen on Zafigo republishing your stories that will be of interest and useful to women travellers especially in Asia and the Middle East, please get in touch with us at info@zafigo.com.