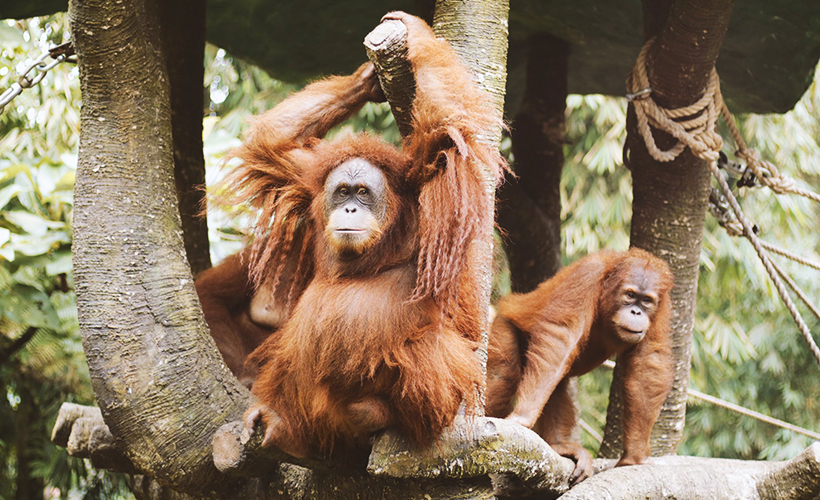 On the eastern edge of Indonesia's Gunung Leuser National Park, a UNESCO World Heritage Site, is Bukit Lawang. This hill is only about 90 kilometres from Medan, the capital city of North Sumatra. The area is home to a variety of birds, plants, and animals – including the famous Sumatran orangutan. Bukit Lawang means 'the door to the hills' and the area is an orangutan sanctuary. It's one of the few places where these animals might be seen in the wild.
The orangutan is the only great ape found only in Asia and is sadly one of the world's most endangered species. Two species of this majestic creature can be found in Asia – Pongo abelii (Sumatran orangutan) and Pongo pygmaeus (Borneo orangutan).
Two Swiss women – Monica Borner and Regina Fey – helped establish a rehabilitation centre for the orangutans here in 1973. The Bohorok Orangutan Rehabilitation Centre would prepare the animals to return to the wild after being captured, held by poachers, or escaping deforestation. They'd first be quarantined, then readjust to their natural habitat and spend time in a semi-wild population before being fully released into the wild. Today, the centre has moved on from rehabilitation to ecotourism.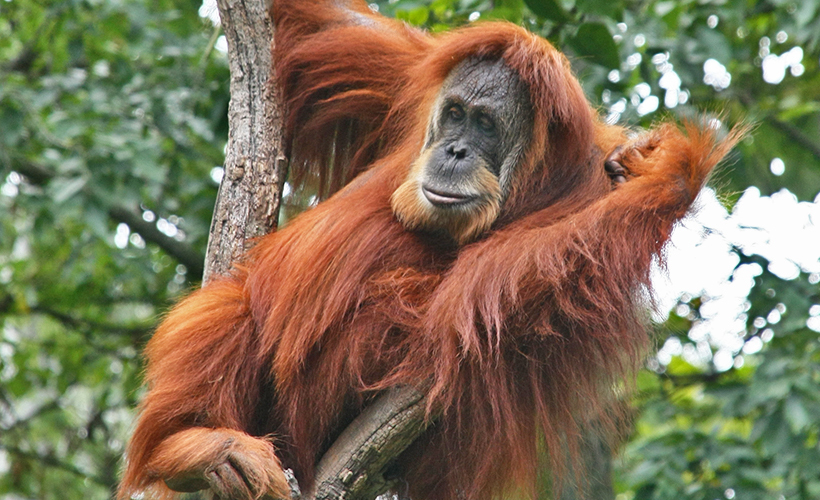 Unfortunately, the rehabilitation programme here was suspended some time ago. Although, the centre remains open to the public and has become more of an eco-friendly tourist attraction.
There are feedings twice a day to provide the orangutans with supplementary food until they're fully capable to look after and feed themselves. These feedings can be observed from a platform. This goes along with informational sessions on the orangutans and opportunities to take pictures. Guests and visitors are cautioned against feeding the orangutans as common food can make them sick or even kill them. People are also asked to keep their distance from the orangutans (especially in the wild) so as to avoid spreading viral infections or diseases to the animals.
---
Take a walk on the wild side. Or a hike. You can count on being rewarded with picture-perfect vistas and photo-ready wildlife:
---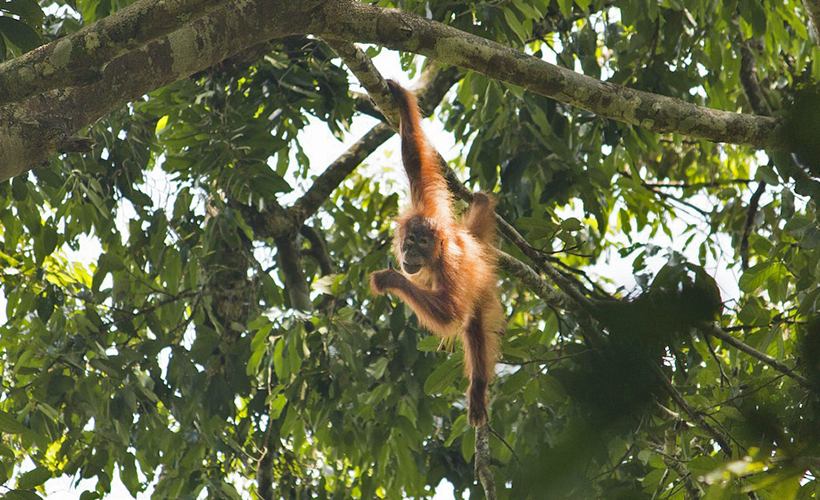 If you're hoping to see this great ape in the wild, you can go trekking around Bukit Lawang where, if you're really lucky, you might see the orangutans in the wild. Even if you don't, there's an abundance of diverse flora and fauna to enjoy. Besides the orangutan, Gunung Leuser National Park is also home to the endangered and protected Sumatran tiger, rhinoceros, and elephant. Sightings of these animals are very rare as their numbers are so small, but they thrive within the area. So you might even catch a glimpse of a hornbill or two! Finally, there's a waterfall in the jungle that you can cool off in.
Guides should accompany all trekkers into the forest. Make sure that you only use a licenced guide, and if you're travelling as a solo female, you might want to consider joining a group instead of entering the jungle alone with your guide.
For those looking to have a bit of fun, you can partake in some of the rafting and tubing activities available in the area. If you're really adventurous, you can go spelunking in a bat cave. On the other hand, if you prefer kicking back, just take in the view of the pretty rice paddies and rubber plantations that pepper the area. There are also a number of local projects and shops to visit.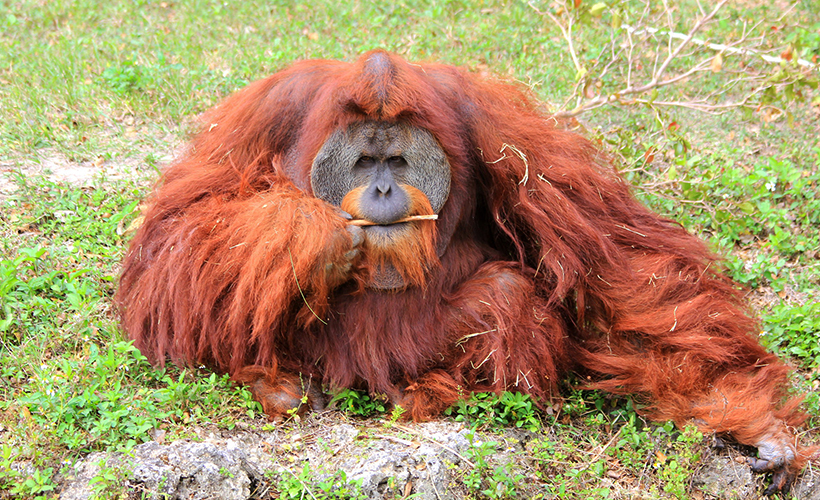 Visitors to Bukit Lawang are welcome year-round, although the rainy season is towards the end of the year. During this time, it mostly rains in the evening or during the night. The dry season is between May and September, with June and July being especially popular times for visitors. Public holidays and weekends can also get quite busy, so if you want a bit more quiet, a mid-week trip would be best.
Get all the latest travel stories from Zafigo. Follow us on Facebook, Twitter, and Instagram.