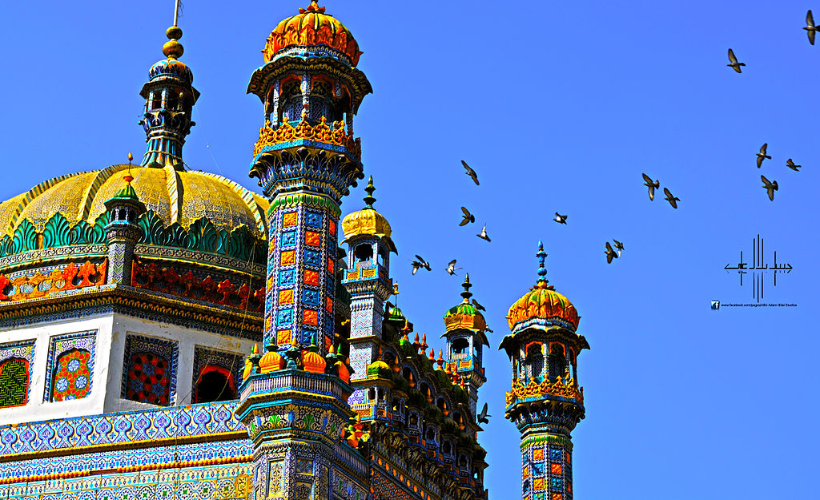 Pakistan is a country with extraordinary places to explore. One of its other highlights, besides stunning locales, is how the general population practice and pass on cultures, traditions, and customs from generation to generation without losing sight of the values their rituals and ceremonies. In short, Pakistan is a country of significant historical importance.
As a nation, Pakistan has worked hard to preserve its historical sites — whether it's a museum, a tomb, a fort, or shrines. On the topic of shrines, history reveals that various Sufi saints have bestowed Pakistan with messages of adoration and peace to promote Islamic virtues. They dedicated their lives to enlighten the Muslims of this region. Pakistan is lucky to be the final resting place of these well-known and devout Sufi saints. These are some of their shrines:
Shrine of Data Ganj Bakhsh Hajveri, Lahore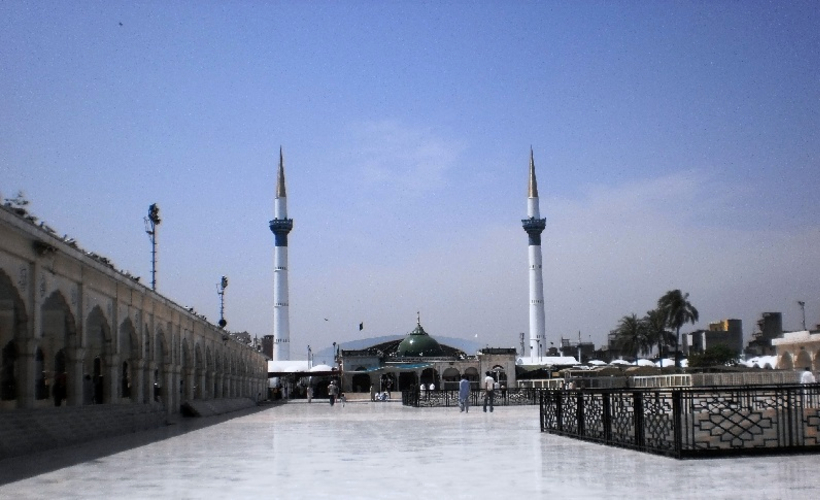 Believed to be one of the oldest shrines in South Asia, the shrine of Data Ganj Bakhsh Hajveri is located in the city of Lahore, west of the Bhatti Gate. Born Abdul Hasan Ali, he was given the title 'Data' for his altruism and generous nature.
He assumed this extraordinary role to spread religion all over South Asia. He travelled across Indus River to the Caspian Sea and conveyed the message of Islam. Well-educated, he was a student of Sufi saints. He ascribed to the Junayd school of Sufism, established by one of Sufism's greatest saints — Junayd of Baghdad.
The largest Sufi shrine in the region, it displays a quiet and tranquil look and individuals come here to seek some reprieve. The white marble tomb of Data Ganj Bakhsh was constructed by Sultan Zakiruddin Ibrahim of Ghaznavi.
Shrine of Hazrat Abdullah Shah Ghazi, Karachi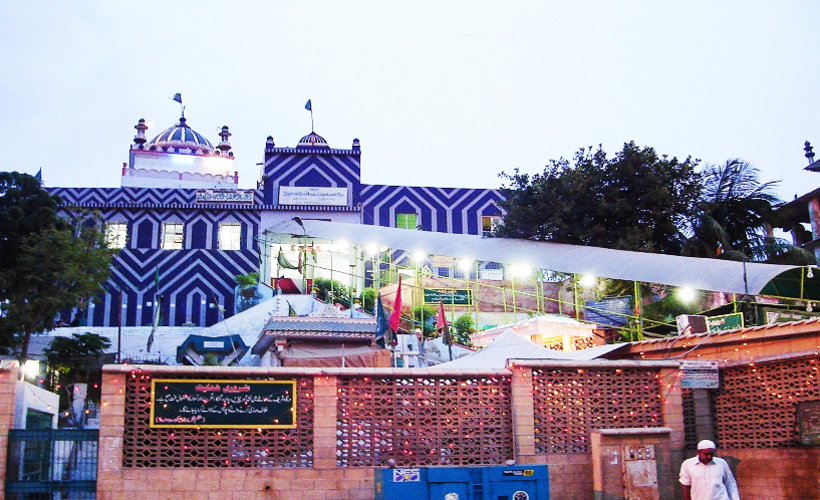 Assumed to be protecting Pakistan's largest metropolitan city of from cyclones and other cataclysmic events, the shrine of Abdullah Shah Ghazi is the country's most visited shrine. Every year, a large number of devotees pay respects to the saint, and it's said that by doing so they will have their wishes fulfilled. A massive celebration to commemorate Abdullah Shah Ghazi also happens here every December and takes place for over three days.
Shrine of Hazrat Lal Shahbaz Qalandar, Sehwan Sharif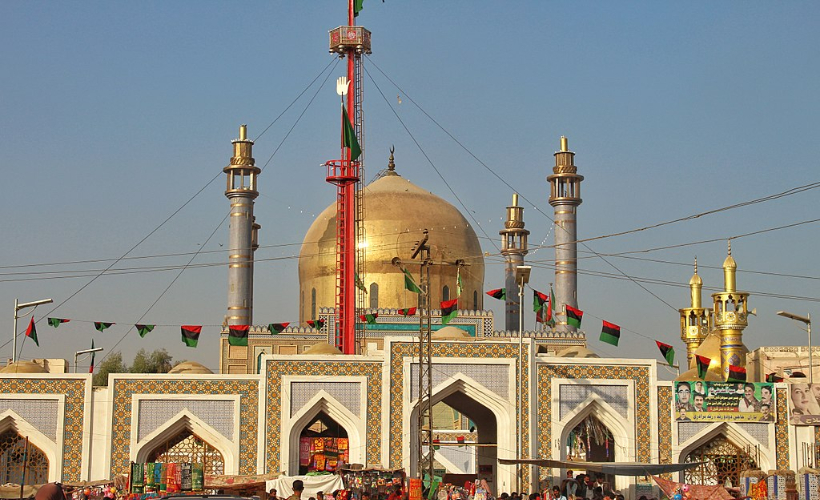 Syed Muhammad Usman Marwandi, more famously known as the 13th-century Islamic mystic Lal Shahbaz Qalandar, was born in 1177 in Iran. He was an outstanding Sufi poet and writer who travelled all around the Muslim world and later on settled in Sehwan Sharif, where his remains are presently resting under a huge yet simple shrine.
During his travels — on a visit to Multan (a city in Pakistan) — he met the incredible saints Bahauddin Zakariya, Fariduddin Ganjshakar, and Jalaluddin Surkh-Posh Bukhari. They became great companions who joined forces to spread Islam's message of love and peace.
Lal Shahbaz Qalandar's shrine was built in the year 1356 and is decorated with special motifs written in Sindhi. Some mirror work and a gold-plated door were even gifted to this Shrine by the Shah of Iran, Reza Shah Pahlavi. A great many devotees visit here each Thursday, and if you ever visit during this time, you'll hear dhamaal — music played by thumping giant drums during Maghreb prayers.
Shrine of Sachal Sarmast, Khairpur
Sachal Sarmast was laid to rest in the city of Khairpur, Sindh. Born Abdul Wahab, his popular name of Sachal Sarmast signifies who he was — an 'honest spiritualist'. Through his verse, is written in seven unique languages including Sindhi, Seraiki, and Persian, he spread the message of heavenly love and the principles of mysticism. Thus, he was given the additional titles of Haft-I-Zuban Shair (the writer of seven languages) and Sartaj-us-Shuara by his devotees.
Shrine of Hazrat Bahauddin Zakaria, Multan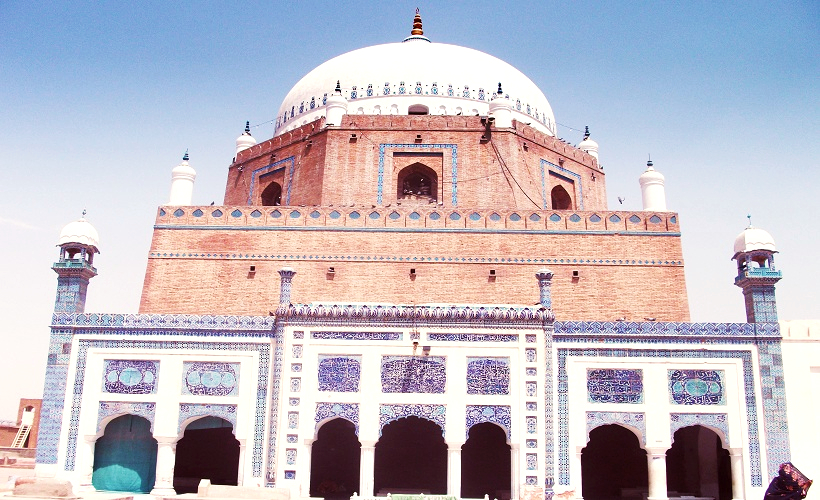 Multan, which is known as the city of saints, is the final resting place of the renowned Sufi saint Hazrat Bahauddin Zakaria. A building with an easily-recognisable facade, the shrine was built in 1267 and constructed using red blocks. It withstood British rule but had to be restored.
In a nutshell
These shrines are not just visited by Muslims but individuals of different religious beliefs. Unsurprisingly so, as the Sufi saints entombed within were missionaries who spread the message of love, harmony, and peace all around; and these values are not limited to a particular religion. The magnificence of these shrines and the peaceful atmosphere within gives visitors a chance at extraordinary mental and physical relaxation. It's simply awe-inducing how the surroundings are of such historic significance.
Get all the latest travel stories from Zafigo. Follow us on Facebook, Twitter, and Instagram.