As Malaysians, we are aware that a wealth of natural splendour and cultural treasures surrounds us. Malaysia is home to many gorgeous landscapes, from the lush Borneo rainforest to the pristine beaches of Langkawi.
Since it's Merdeka, why not make it your mission to see more of your home country over the next year or so? Follow this little guide and you'll have covered 12 stunning destinations right in your own backyard. Whether you're looking for a weekend escape or a month-long adventure, we've got you sorted. Prepare yourself to rediscover your beautiful nation and make lifelong memories.
1. January: Sabah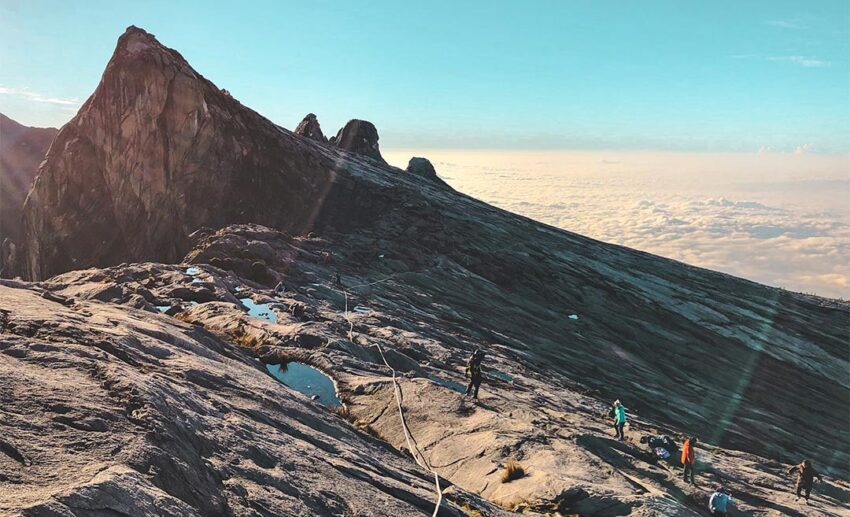 On the northern tip of Malaysia's island of Borneo is Sabah. Sabah, well-known for its magnificent natural scenery, offers a wide variety of attractions, including towering mountains, bright coral reefs, lush rainforests, and immaculate beaches.
This Malaysian state is a haven for nature and adventure enthusiasts with its diverse fauna, including the famous orangutans.
Every visitor to Sabah is guaranteed an unforgettable experience, whether they choose to explore the famous Mount Kinabalu, scuba dive in the renowned Sipadan waters, or get a taste of the local culture.
2. February: Sarawak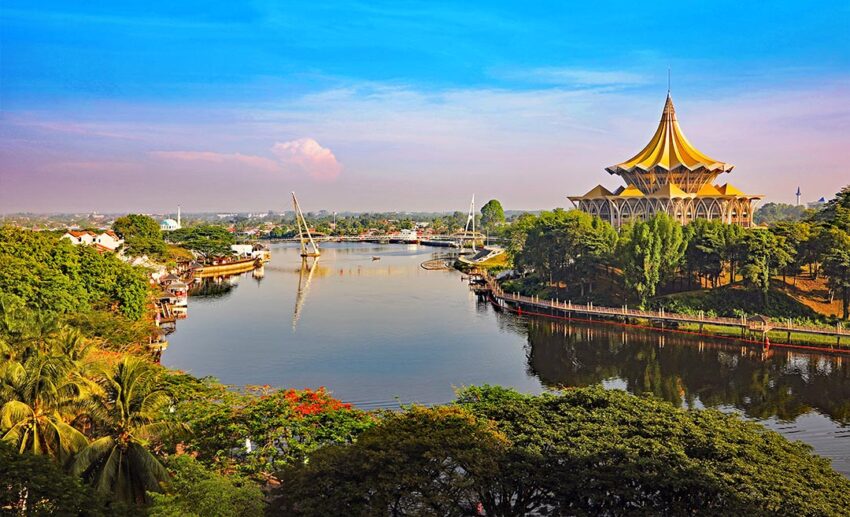 Right next to Sabah on the island of Borneo, the Malaysian state of Sarawak is home to many cultures and natural beauties. It is widely known for its lush jungles, diverse fauna, and stunning scenery; a nature lover's and adventurer's dream.
The state's thriving cultural festivals and rich indigenous traditions give it a special charm. Adding to its uniqueness, Sarawak provides a wide range of unforgettable experiences, from exploring the magnificent Mulu Caves to coming across orangutans in their natural habitat.
Sarawakians are also known to be friendly and inviting, and the region offers a wide range of entertaining activities in addition to mouthwatering cuisine.
3. March: Langkawi, Kedah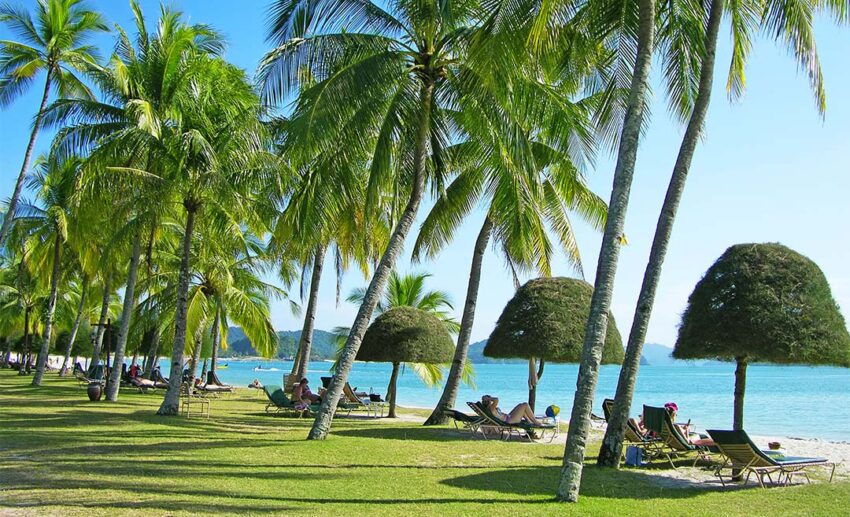 The captivating archipelago of Langkawi in northwest Malaysia is a tropical haven that mesmerises visitors with its breathtaking natural beauty and calming charm. Made up of 99 islands, this idyllic island getaway features stunning beaches with turquoise waters, lush rainforests, and magnificent limestone formations.
Visitors can also participate in various water activities, discover mystic mangrove forests, and enjoy incredible sunsets. Due to its duty-free status, Langkawi is obviously a shopper's paradise.
Additionally, the experience is made more authentic by the island's vibrant native culture and delectable food. Langkawi entices visitors to unwind, rejuvenate, and immerse themselves in its tranquil atmosphere with its picture-perfect landscapes and kind hospitality.
4. April: Ipoh, Perak
Ipoh, a lovely town tucked away in Malaysia's state of Perak, offers an Old World allure combined with contemporary features. The beautiful colonial architecture, ancient temples, and cave temples in Ipoh, a city known for its rich past, draw both locals and international visitors.
The region is renowned for its excellent cuisine, especially for tantalising regional specialities like Ipoh hor fun and white coffee. In addition to the bright street murals and artistic initiatives, neighbouring limestone hills and caves are perfect for exploring by nature lovers.
It's plain to see that Ipoh is a beautiful location for those seeking an authentic Malaysian experience, courtesy of its laid-back atmosphere and warm welcome, which offers a beautiful blend of culture, history, and culinary pleasures.
5. May: Melaka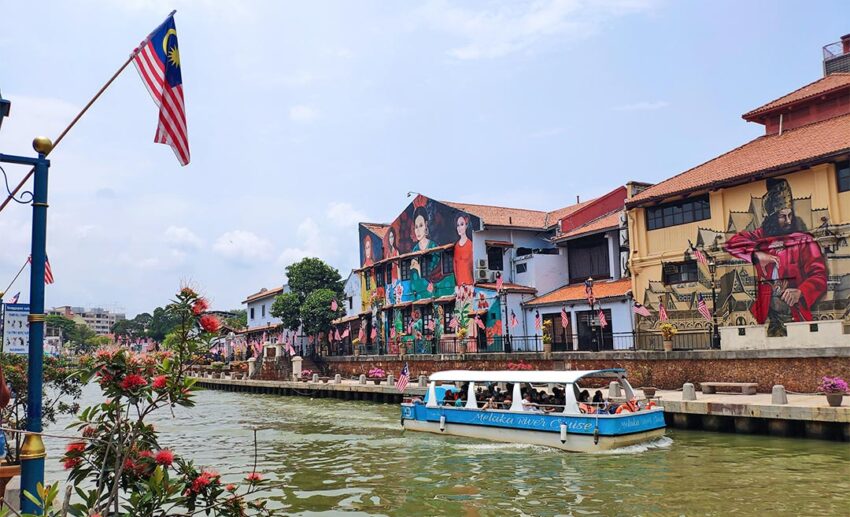 This UNESCO World Heritage Site provides a stunning mix of historical and contemporary influences. Its well-preserved colonial architecture, historical museums, and old forts are clear testaments to Melaka's illustrious past as a major commercial port.
This state's rich cultural legacy is represented in the city's distinctive fusion of Malay, Chinese, and Portuguese cultures, evident in its food, artwork, and festivals. Tourists can enjoy exquisite Nyonya cuisine, a trip along the picturesque Melaka River, and a stroll through the famous Jonker Street.
With its unique history and dynamic environment, Melaka is a treasure trove of experiences that embraces Malaysia's rich tapestry of culture and history.
6. June: Kuantan, Pahang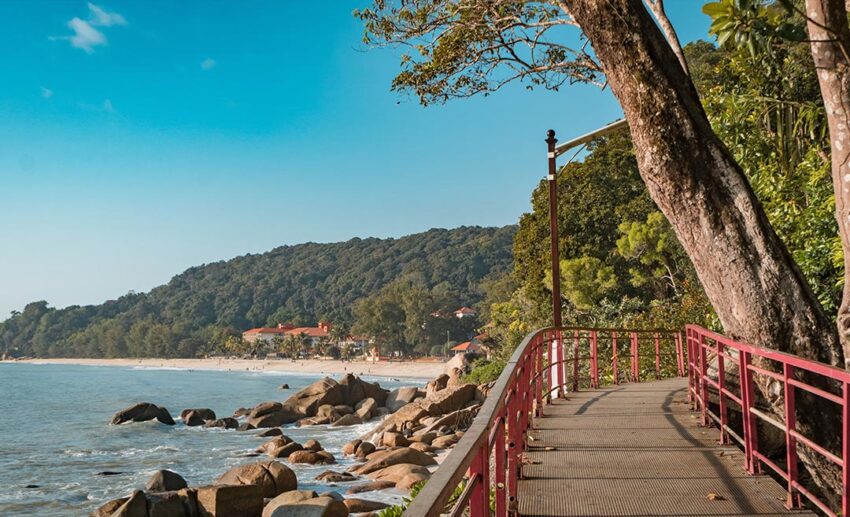 On Malaysia's east coast, in the state of Pahang, is the hidden treasure of Kuantan. Renowned for its picturesque beaches, clear waters, and lush greenery, this city gives visitors the peaceful break they want or need.
In addition to enjoying the sun on clean beaches like Teluk Cempedak and the captivating Sungai Pandan Waterfall, tourists can also visit the Cherating Turtle Sanctuary to learn more about the area's diverse marine life.
Kuantan has a charming atmosphere overall, and the city's succulent seafood adds to it. The beautiful state invites visitors to relax and appreciate its coastline appeal, unspoiled splendour, and laid-back atmosphere.
7. July: Cameron Highlands, Pahang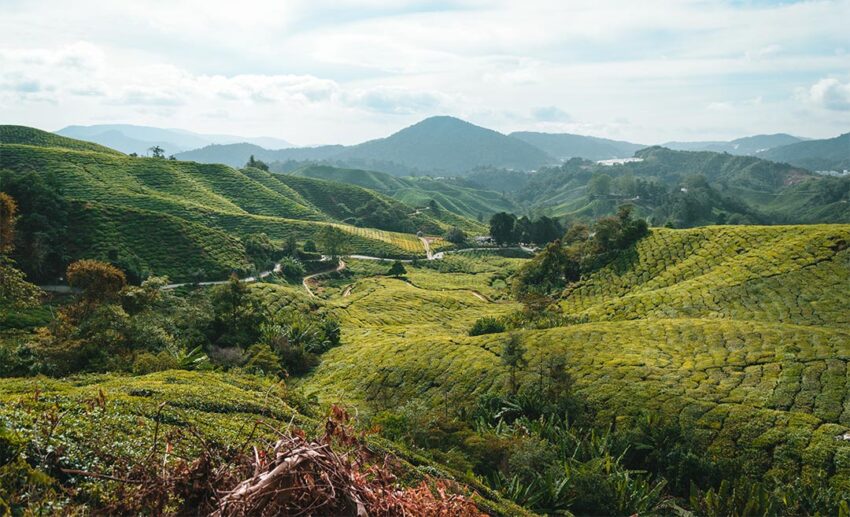 The lovely hill town of Cameron Highlands in Pahang is where you can go for a cool retreat from the hot tropical climate. This location in the highlands is perfect for outdoor enthusiasts because of its cool weather and lush greenery.
Tourists can explore expansive tea estates, colourful flower gardens, and incredible hiking routes here. The region is also well-known for its fresh strawberries, cacti, and other vegetables. While you're there, take strolls through the quaint settlements, go to butterfly farms, or simply soak in the peaceful splendour of the Mossy Forest.
The peaceful refuge that Cameron Highlands offers makes it a popular holiday destination for people looking to unwind and get in touch with nature.
8. August: Penang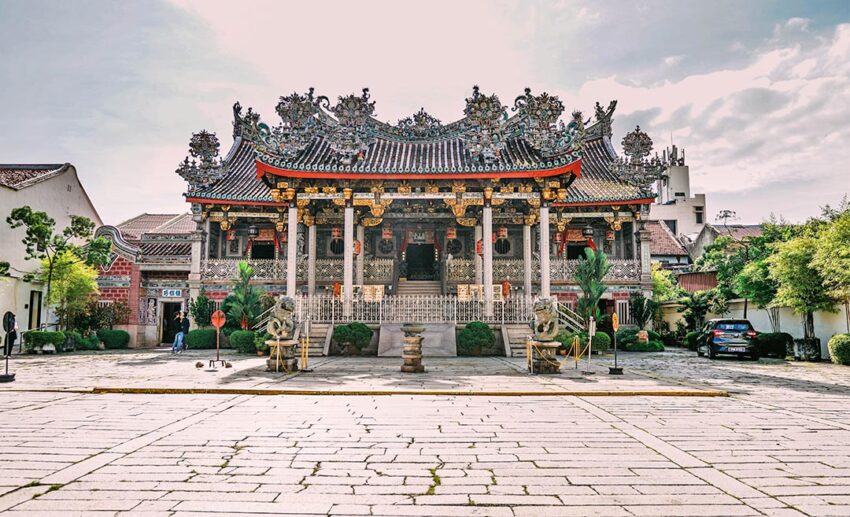 Penang, also known as the 'Pearl of the Orient', is one of Malaysia's more popular coastal states. This multicultural region offers a distinctive fusion of cultural elegance and urban vibrancy by fusing a strong heritage with modernity.
The Malaysian state is also a food lover's paradise, with hawker stalls and lively markets offering incredible dishes. With its well-preserved colonial architecture, historic temples, and vibrant street art, the island is a literal and figurative cultural mosaic.
In addition to relaxing on scenic beaches, while immersing themselves in the island's diverse culture, visitors can also explore the bustling George Town, a UNESCO World Heritage Site.
9. September: Terengganu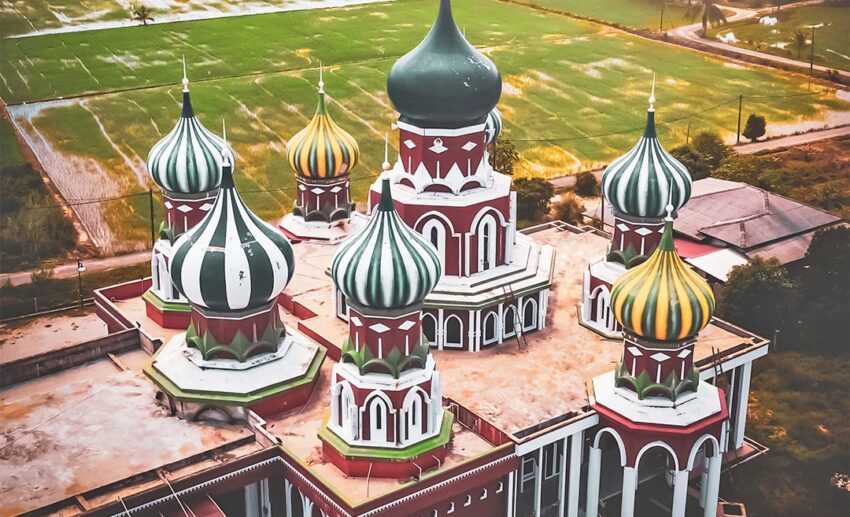 On Peninsular Malaysia's east coast is a state called Terengganu, which calls on visitors with its scenic beaches, clean waters, and extensive cultural history. This part of Malaysia has some of the nation's top diving and snorkelling locations, with magnificent islands like Redang and Perhentian.
It's also rich in culture, displaying vibrant Malay architecture, historic mosques, and age-old crafts like batik and songket weaving. During the yearly Monsoon Cup, spectators can also watch traditional boat races.
Terengganu's welcoming atmosphere and natural beauty make it the perfect destination for those looking for a peaceful and culturally immersing vacation.
10. October: Johor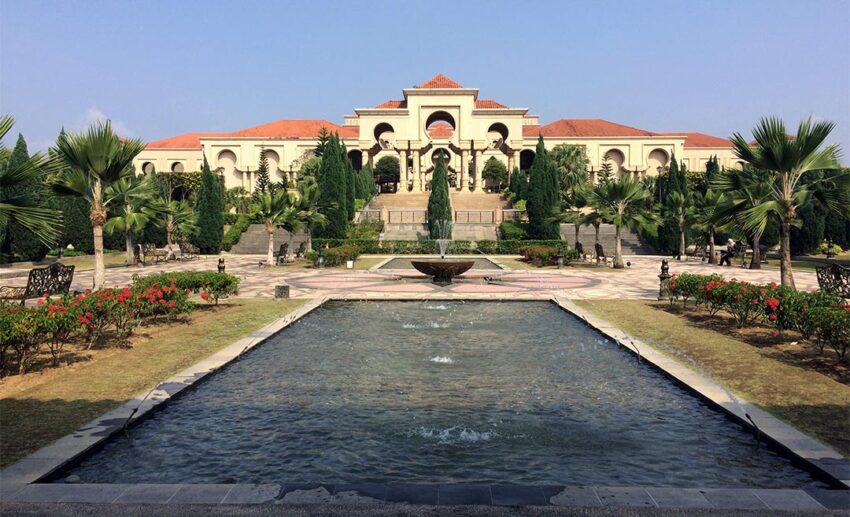 The southernmost state of Peninsular Malaysia, Johor, is a destination that offers the ideal fusion of heritage and modernity. With its thriving cities, including the capital city of Johor Bahru, and stunning natural scenery, it offers something for everyone.
Tourists can visit historical landmarks such as Istana Besar and Sultan Abu Bakar Mosque, do some retail therapy at shopping malls, or hike into the beautiful rainforests of Endau Rompin National Park. Due to its close proximity to Singapore, Johor is a common weekend getaway destination for both domestic and foreign visitors.
Johor guarantees a satisfying and unforgettable experience, whether tasting delectable regional food, experiencing thrilling rides in amusement parks, or simply unwinding on pristine beaches. Don't even get us started on their amazing culinary offerings!
11. November: Kuala Lumpur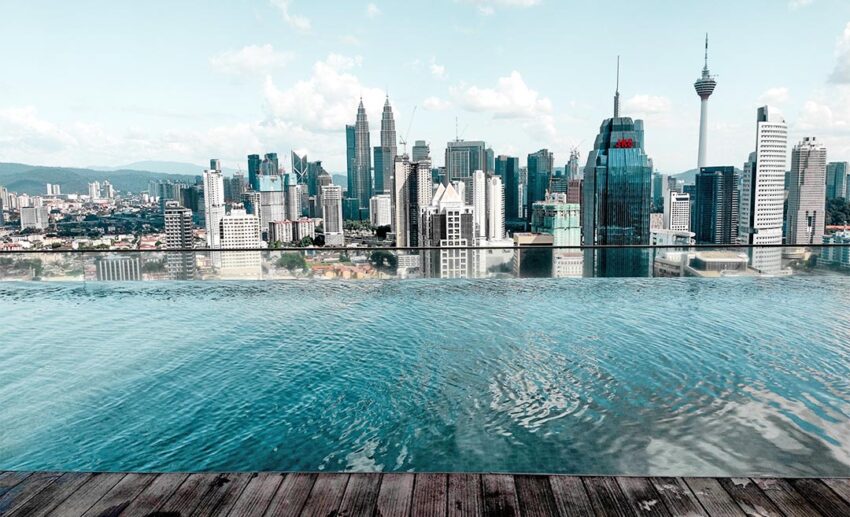 Ah, the capital of Malaysia –– extraordinary in its own right and diverse with sights and sounds. Stunning views of the city are provided by iconic structures like the Petronas Twin Towers and Menara KL Tower, which dominate the skyline.
Kuala Lumpur is a mash-up of traditions, as seen in its architecture, food, and festivals, owing to its multicultural population and various cultures. Travellers can splurge on shopping at vibrant markets and luxury malls, savour delicious street foods, and explore colourful neighbourhoods like Downtown KL and Little India.
The city captivates visitors from all over the world with its kind hospitality and never-ending attractions by providing an exciting and immersive urban experience.
12. December: Selangor
Selangor, the state with the largest population in Malaysia, is a vibrant state surrounding Kuala Lumpur. Visitors can enjoy a broad range of experiences in Selangor, from bustling urban centres to tranquil nature settings.
In addition to historical gems like Sultan Salahuddin Abdul Aziz Mosque and the Klang Royal Palace, the state is also home to the famous waterpark Sunway Lagoon Theme Park, and of course, our National Zoo!
When visiting this Malaysian state, tourists can explore gorgeous lakes and gardens, spend time hiking in forest areas, and enjoy leisure activities along the seaside. Selangor's rich cultural past is definitely reflected in its festivals, food, and traditional crafts.
A visit here will give visitors a rich and exciting experience, thanks to its convenient location and abundant amenities.