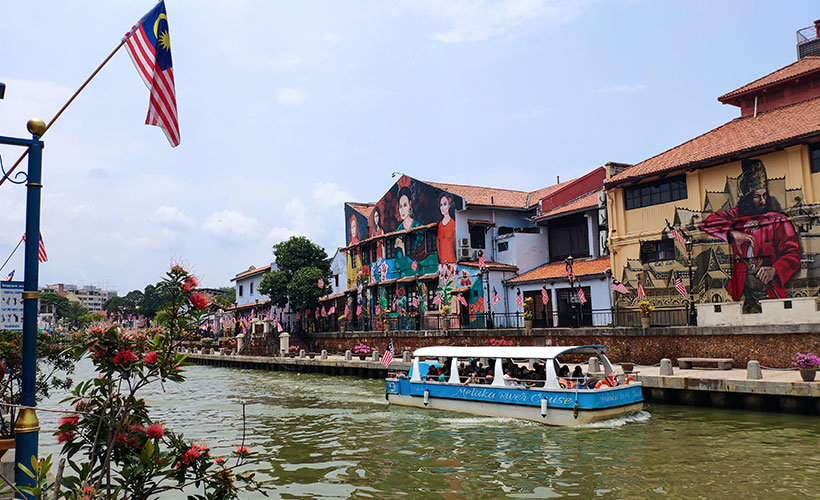 The Malaysian government has allowed for domestic travel to begin again starting 10 June 2020. We urge you to maintain social distancing, upkeep your personal hygiene, and adhere to all SOPs imposed to prevent the spread of COVID-19. If you're still not sure about travelling during this time, we hope you keep Zafigo as a source of inspiration for your future travels.


During the 16th century, Melaka was arguably the most important trading port in Southeast Asia. Fast forward to the 21st century, the historically-rich Malaysian state is now a popular tourist destination. From the iconic A'Famosa fort to vibrant Jonker Street, Melaka is packed with tourists all year round (save for during the unfortunate COVID-19 period).
However, there is more to Melaka than meets the eye. Beyond the colonial architecture is a charming little town where life is sleepy, yet engaging. Believe it or not, one does not have to indulge the usual touristy activities to enjoy Melaka.
Now, as Malaysia tapers down on the precautions mandated by the COVID-19 virus, allowing locals to travel domestically under the Recovery Movement Control Order, there is no better place to stretch one's legs than Melaka. Bonus point is that it's less than two hours from Kuala Lumpur!
Eager to leave your houses and face the world? Ease out of lockdown with these five non-touristy activities in Melaka: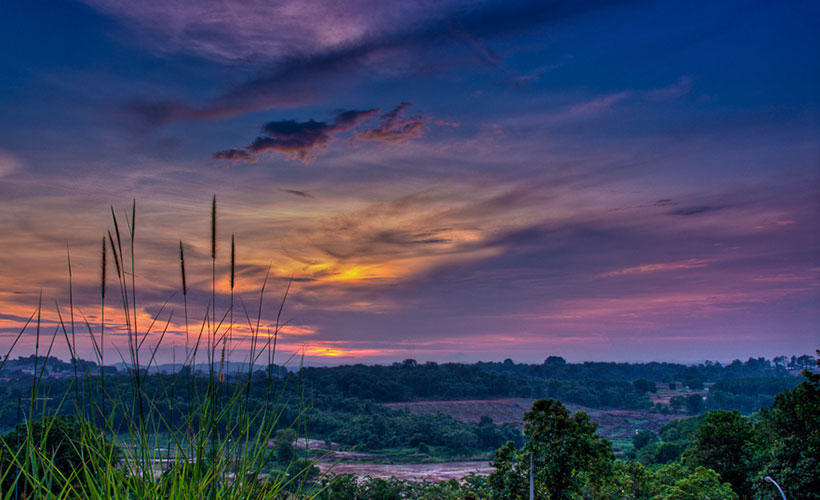 Location Start from Jalan Teratai 3, Taman Bunga Raya, 75450 Melaka
Opening hours 24/7. However, to catch the sunset, plan accordingly with Air Almanac, or Time And Date
Price Free
Hiking Bukit Beruang is a great way to burn calories. It is also a ticket to a free and stunning view of the sunset. If your intentions are the latter, hike up Jalan TM Bukit Beruang, a short tarmacked trail, to the telecommunications tower. There is a spot along the way that is excellent for watching the sunset. From SJK (C) Bukit Beruang at the foot of the hill, it takes less than 30 minutes to reach this viewing point. Bring snacks!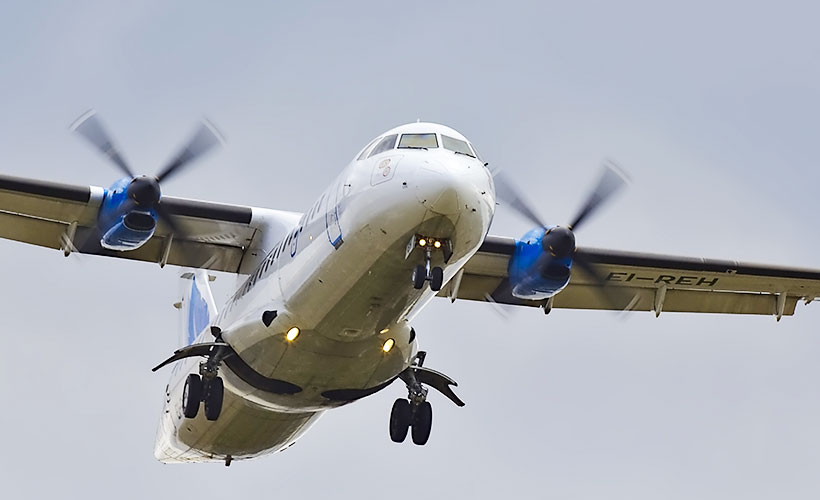 2. Plane spotting at Melaka International Airport
Location Anywhere along the fence surrounding the airfield. Alternatively, there is a bus stop at Taman Mas Merah, Jalan Batu Berendam, from which you can view the runway
Opening hours MFA's piston-engine aircraft take off and land throughout the day when the weather is satisfactory. For the Malindo Air's arrival and departure times, you may refer to www.flightradar24.com or www.malindoair.com
Price Free
Located in Batu Berendam, this airport is not only an entry point into Malaysia, but also the home of the Malaysian Flying Academy (MFA), the country's oldest flying school. From a safe distance outside the fence, one may watch aircrafts of all sorts taking off and landing. Other than the flying school's piston-engine aircraft, Malindo Air currently operates the ATR 72 turboprop aircraft into the airfield. If you're lucky, you might even spot a military aircraft or two.
3. Enjoy a coconut shake
Location Kampung Sungai Putat (Jalan Batu Berendam), 75350, Melaka
Opening Hours 9.30am to 10.30pm
Price RM2.50 (approximately USD0.60) onwards
Imagine this: the distinct flavour of blended toasted coconut mixed with milk. Then toss in a scoop of ice cream before having it sweetened to taste. Although the coconut shake in Klebang shot to stardom, there are many other places to enjoy this delicious treat, including Batu Berendam Coconut Shake, a roadside stall in Batu Berendam. The best time to savour this bit of heaven is around noon to allay the effects of the scorching sun.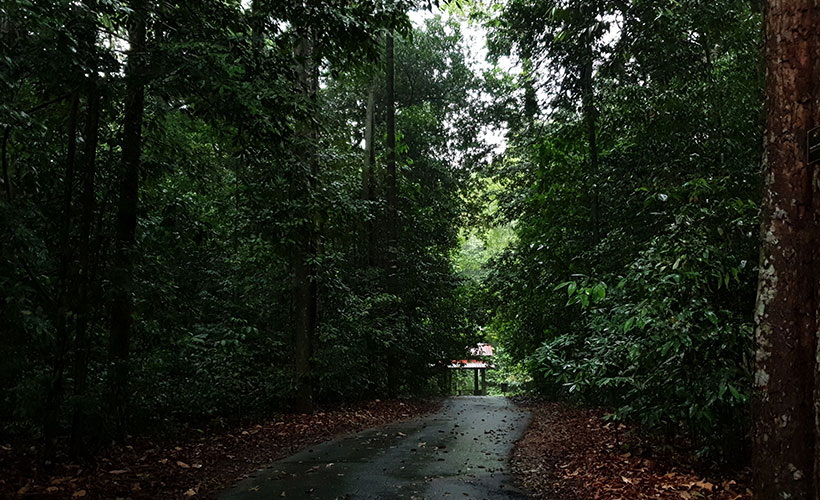 4. Go for a walk at the Melaka Botanical Garden
Location Hang Tuah Jaya, Ayer Keroh 75450, Melaka
Opening hours 24/7
Price Free
Speaking of the scorching sun, the Melaka Botanical Garden in Ayer Keroh features a canopy of trees, conducive for a relaxed walk. It's a welcome change from the people-infested town centre, especially now when social distancing is important. After being cooped up for several months, a breath of fresh air is, well, a breath of fresh air!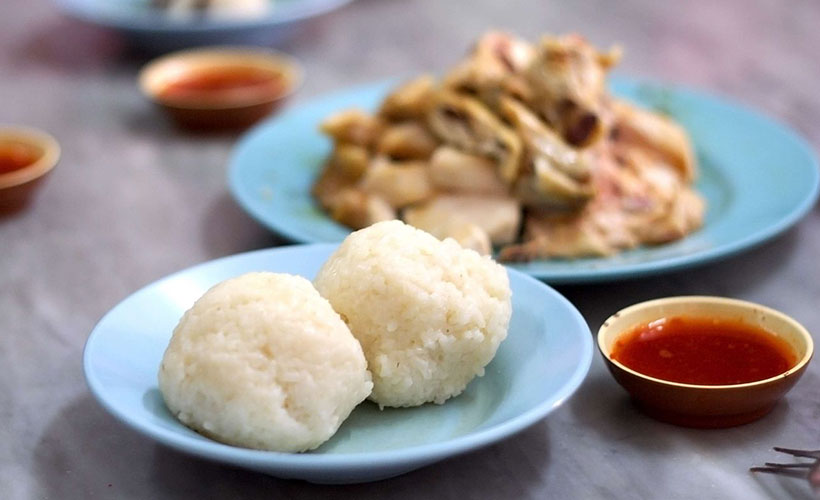 5. Have chicken rice balls
Location BB-376, Taman Melaka Baru, Batu Berendam, 75350, Melaka
Opening hours 6.45am to 3pm
Price Below RM10 per pax
Away from the larger-than-life restaurants that cater to tourists, one can find those popular chicken rice balls that are cheaper and even tastier than their puffed-up cousins. These shops dot the town's residential areas, and are easily located with a bit of homework. A local favourite is Huang Chang Chicken Rice Restaurant in Batu Berendam. Head here to sink your teeth into rice cooked with chicken essence that is then rolled into bite-sized orbs and served with steamed chicken. 
And voila! Going back into the real world is exciting and there's no better time than now to oblige that travel bug with some domestic travel. Kick-off with a fun and relaxing trip to Melaka. 
Follow Zafigo on Instagram, Facebook, and Twitter. Sign up to our bi-weekly newsletter and get your dose of travel tales, tips, updates, and inspiration to fuel your next adventure!