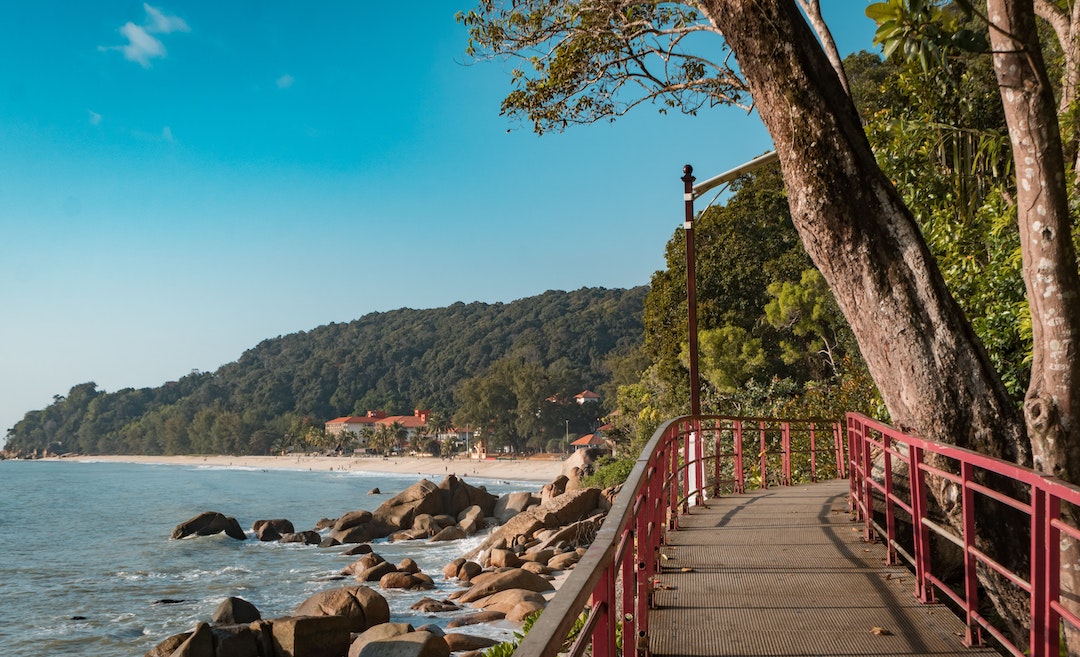 Zafigo's Quick Guide to Kuantan for Women Travelling Alone or with Family and Friends
Kuantan, a beach side town located on the east coast of Peninsular Malaysia, has a long stretch of never-ending fine sand beaches and abundant sunshine. This capital of Malaysia's largest state, Pahang, is known for its natural beauty and scenic views. The pace is considerably slower than Kuala Lumpur and the old town section in the heart of the city maintains a retro vibe with pre-war buildings housing a variety of traditional businesses. But when it comes to catering to modern lifestyle needs, Kuantan is quite on par with other major cities in Malaysia.
You will find modern shopping malls housing popular brands such as Uniqlo and Daiso; food choices range from institutional kopitiams (old-school coffee shops) to trendy third-wave coffee cafes and 24-hour fast food restaurants.
Here are 10 things to do on your first visit to this east coast city:
1. Explore the coastlines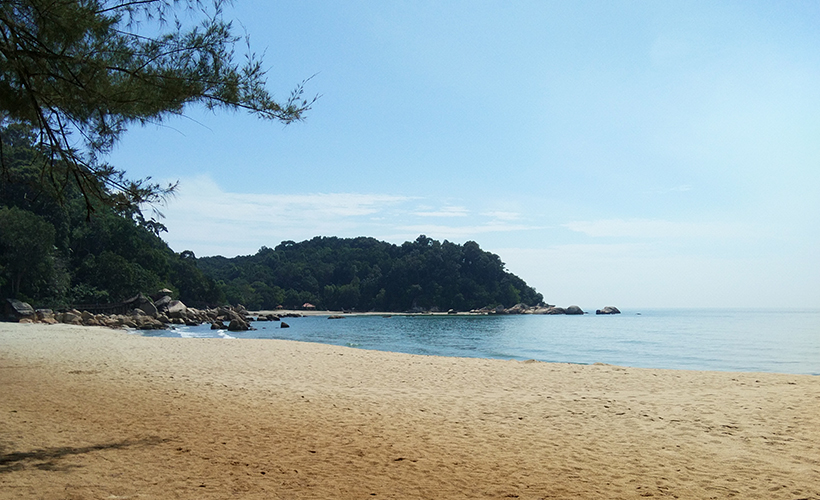 Many of the daily activities take place along the coastlines of Kuantan. Spend time exploring these key waterfront areas to catch a glimpse of the local lifestyle and culture.
Teluk Cempedak The most happening beach spot in town, where locals throng to relax and eat, from evening till late at night. There are plenty of fast food joints and restaurants to choose from, as well as local fare by peddlers on the beach.
Beserah Beach Predominantly a fishing village, if you rise early to catch the sunrise, you will also get to witness the fleet of boats going out for the day's catch. By sundown, they will return with their haul.
Batu Hitam Beach During the low tide, you can witness the black rock phenomenon, where beautiful formations of black rocks appear along the coast. Check the Kuantan tide schedule here. This popular spot is certainly a sight to behold, and is excellent for photography and sightseeing.
Cherating Beach Located about 45 minutes' drive from Kuantan, it is a very popular surfing site during the monsoon (wet) season. During off-peak season, it operates as a beach town. There is a turtle sanctuary here too.
---
Is Club Med Cherating really all that it's made up to be? We sent our designer, Xin Lee, to find out:
---
2. Don't walk around in your swimwear
Although this is a beach town, walking around in your bikini tops or topless is not acceptable. Keep your swimwear for the hotel pools and beaches. Locals are very friendly and helpful to travellers. Kuantan is fairly safe but do be aware of your surroundings, avoid walking in back alleys and over long stretches.
3. Be prepared for the hot and the wet
The best time to visit is during the non-monsoon months from February to October. You will get plenty of sun, which means very hot and humid days. Avoid thick apparel and dress comfortably. Walking around with flip-flops is fine and you can go almost anywhere in it. Do pack a pair of sport shoes in case you are up for some easy hiking or jogging along the beach. Note that the chances of rain during the day is also fairly high, so it's a good idea to carry a foldable poncho and/or a small umbrella with you. Here are two other tips to keep in mind:
Tip 1 Mosquitoes are everywhere and all the beaches have nasty sand flies. Hence, insect repellent is essential to avoid getting bad bites; the itch from sand flies can last quite a while!
Tip 2 You will sweat. A lot. Bring along some wet wipes to freshen yourself up because not all of the places of attractions have public toilets.
4. Getting around
As attractions are not conveniently located near each other, it is better to take public transport or rent a vehicle. Taxis are easily seen around the airport, bus stations and shopping malls – do check with the taxi driver that your trip will be charged according to the meter before you get into the car. Ride-hailing apps Uber and Grab have launched their services in Kuantan too. Adventure seekers can consider exploring along the coast on motorcycles or bicycles.
5. 

Get healthy with the locals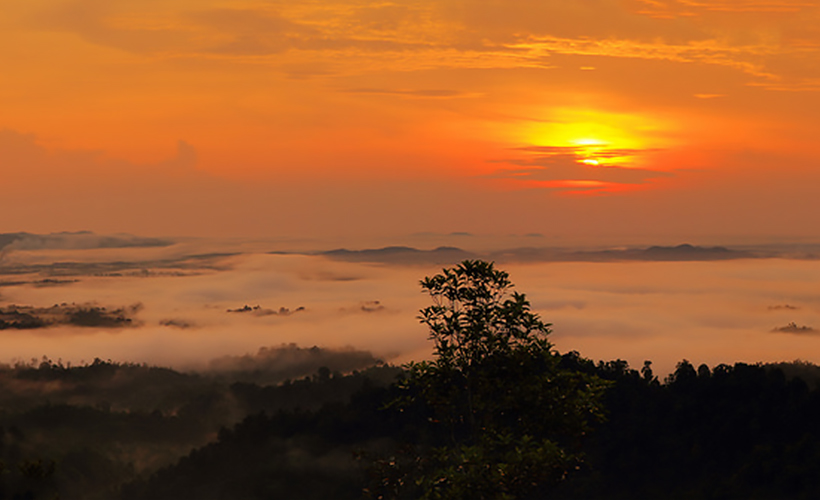 Locals are very connected with nature, the outdoors, and sports activities. Gear up in your workout clothes and join them at these spots:
Taman Gelora This area is hot spot among locals for the park facilities, food court, night market, and cool evening sea breeze. Every evening, the park (which is located besides the beach) will be packed with joggers and tennis players who exercise after working hours. On Sunday evenings, a night market operates here, with an amazing array of stalls selling all types of popular local food. Feel free to take a stroll on the beach.
Bukit Pelindung This is a popular hiking spot. Every evening, locals make their way here to negotiate the steep hiking trail and breathe the fresh air. Once a while, you might encounter the rare Dusky Leaf monkeys. They usually appear in groups, often with baby monkeys who are recognisable by their bright orange fur.
Sungai Lembing Located about 45 minutes' drive away, this town prospered during the tin mining boom. The industry died down a long time ago, and Sungai Lembing is now a very popular attraction among both locals and tourists, who make a trip there for popular eats such as ketchup noodle, yong tau foo, coconut biscuit, and Sungai Lembing noodle. Another popular activity here is early morning hikes up Panorama Hill, which is infamous for its picturesque Sea of Clouds view before sunrise. There is also a tin mining museum if you want to learn about the history and trade of the industry that defined much of the town's past.
6. Carry sufficient cash but not too much
Most eateries and restaurants do not have credit card services. Hence, it is advisable to carry sufficient cash with you, but not too much, especially at night. All Malaysian banks have branches in Kuantan, and international banks are also available. Local banks accept MEPS and international credit cards, and ATM cards for transactions and withdrawal of cash. Note that most ATM machines are closed between 12AM-4AM.
---
A credit card on holiday, is not just a credit card!
---
7. Tuck into East Coast delicacies
You haven't visited Kuantan properly if you haven't tried at least one local signature dish. Like the other East Coast states, local cuisine is rich in coconut milk, fish, and other seafood. These are the top must-try dishes:
• If you love rice, go for nasi kukus (steamed white rice with side dishes), or nasi dagang or nasi kerabu. The latter two are platters with condiments and side dishes; the latter comes with blue rice, coloured with bunga telang or butterfly pea.
• Keropok lekor (fish cakes or crackers) are great as a tea time snack, fresh seafood is widely available while ikan bakar (grilled fish) makes a worthy meal.
• Patin Tempoyak (fish in durian sauce) is one of Pahang's most famous dishes. The fish is cooked to such a tender consistency that it melts in the mouth! In Kuantan, locals favour Mabiq Restaurant and Akob Patin House.
• Opor Daging Pahang is famous in Pekan, about 30 minutes' drive from Kuantan. It is one of the favourite dishes of the Pahang royal family (Pekan is Pahang's royal town). You can find this dish at most Malay restaurants there.
• For noodle lovers, make a beeline for Sungai Lembing noodle, a springy egg noodle named after its place of origin (see next point). It's available at all Chinese restaurants or stalls selling fish ball or curry noodles, offered as an option alongside the usual variants such as bee hoon (vermicelli), kuay teow (flat rice noodles), and yellow noodles. In Kuantan, Le Gourmet Noodle House is a good spot to try it, paired with their delicious homemade yong tau foo (vegetables stuffed with fish/meat paste).
8. Free WiFi is limited
Free or public WiFi is not widely available, although you can find it at most McDonald's and Starbucks outlets. For foreign visitors, get a prepaid local SIM card with data plans. There are several affordable options, with prices ranging from MYR10-50 (USD2.30-12).
---
Mobile connectivity is now a travel necessity.
---
9. Surf's up, or dive right in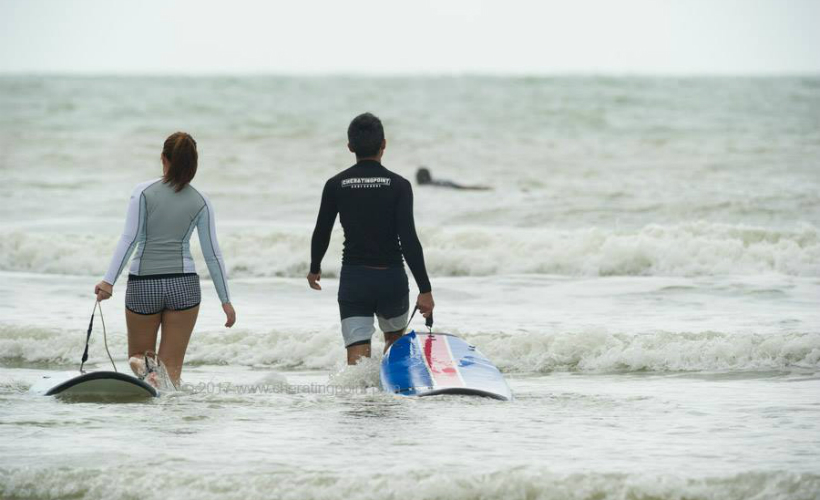 Surfing and diving are among Kuantan's best offerings where water sports is concerned.
For surfing, visit cheratingpoint.com for more information on classes and waves forecast. Scuba diving is seasonal and not highly commercialised. There are a number of dive operators you can contact, such as DivingBalok.com, Muck Dive Scuba Kuantan and Scuba Asia Dive Center.
10. Hold the drink
Due to religious requirements, most restaurants in Kuantan don't sell alcohol and BYO is not advisable. Consumption is limited to Chinese and Western restaurants, and pubs. There are not a lot of pubs in Kuantan, and most are not recommended for women. If you would like a drink, head to local favourite Ranch (35 Jalan Teluk Cempedak), Cherating Steak House (679 Jalan Beserah), Black Pearl Restaurant, or Owl Café.
Cover image credit: Phalinn Ooi/Flickr