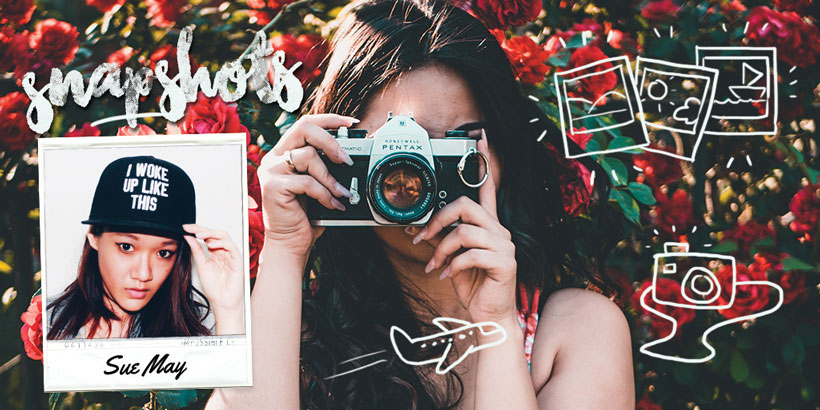 If the #RendangGate fiasco has proven anything, it's that we Southeast Asians are fiercely passionate about food. Not just our food, but food in general. Perhaps it's because food is such a huge part of our culture. Whether it's Bangkok, Osaka, or even a little closer to home in Penang, every country has their own little nook where street food reigns supreme. For the historic city Melaka, there are a few gems to be unearthed.
Come dusk, on weekends, Jonker Street transforms from a quaint row with antique shops and cafes to a bustling night market. Beyond chicken rice balls and some really good cendol (iced dessert with green jelly, coconut milk and palm sugar syrup), there's plenty else to snack on on Jonker Street.
A little 'party' never killed nobody
If you thought you'd find regular street eats on Jonker Street, you have severely underestimated the ingenuity of local vendors. Instead of regular popsicles, there's a stall at the mouth of the market that sells beautiful boozy popsicles and ice cream.
Getting egg-cited
Quail eggs cracked into a mould and garnished with a slice of sausage, mayonnaise and chili sauce. So simple, yet so tasty.
A bit of Penang in Melaka
You'll smell this one before you even see the stall. The roasted nuttiness (or even the line) might catch your attention before you realise what you're queueing for. But as a person who spent a substantial amount of time in Penang (and gorging on Penang food) growing up, it was a particularly pleasing sight to see muah chee (glutinous rice flour balls) on Jonker Street.
Fantastic fusion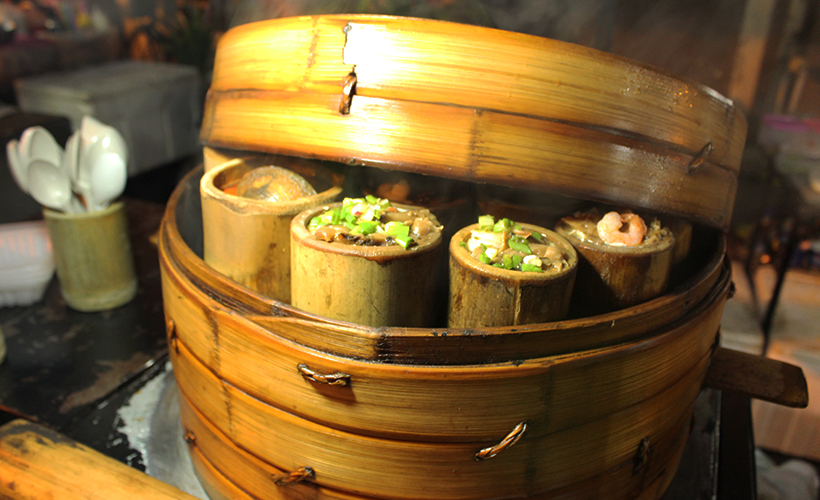 A chawanmushi stall serves up the steamed egg custard and seafood tom yum in bamboo cups. That's one cup of egg-cellent goodness and one cup of spicy yum side by side.
Seafood? Eat food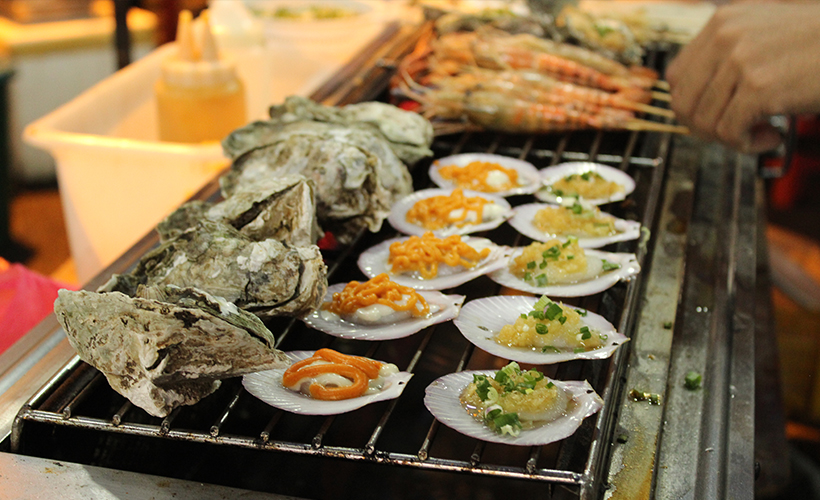 As once one of the most bustling port towns in the world, is it a surprise that there's a healthy serving of seafood on Jonker Street? Get fresh seafood grilled before your very eyes. A word of warning though, the plethora of smells from the grills are pretty mouth-watering.
Ice cream makeover
Charcoal cones and waffles are pretty mainstream, but how about charcoal ice-cream on a charcoal cone? Bet that one will get your attention more than a creamy Neapolitan roll.
*All photos courtesy of author.
 Snapshots is our photo essay section, where we ask readers to share a curation of their favourite images to tell the story of their city or a destination they have travelled to. We welcome contributions from readers; if you have a photo story to share, email editor@zafigo.com and indicate 'Snapshots' in the subject line. Published submissions will receive a token sum from us. 
Get all the latest travel stories from Zafigo. Follow us on Facebook, Twitter, and Instagram.