Zafigo's Quick Guide to Kuala Terengganu, Terengganu for Women Travelling Alone or with Family and Friends
A city in the east coast of Peninsular Malaysia, Kuala Terengganu, or as it is often abbreviated as, KT, functions as the administrative capital, royal capital, and the main economic centre of the state of Terengganu.
Although not often at the top of a travellers' list, Kuala Terengganu holds many attractions in and around the city. Home to the iconic keropok lekor (fried fish fritters), scenic turquoise oceans, exquisite mosques, and a long-standing culture (blended seamlessly with modernisation like many cities in Malaysia), Kuala Terengganu's charms are endless.
1. Lay of the land
Terengganu state lies along the coast of the South China Sea and stretches for almost 13,000 square kilometres. Located inside the state of Terengganu is, of course, the star attraction which is the capital of Kuala Terengganu itself. On your way to and from the city, you will find beautiful little villages and towns, as well as idyllic islands.
If you're arriving by plane, the only way to get to the city is via taxi or Grab. But around town, local municipal buses do quite well to take you where you need to go. MyBas Maraliner departs from Kuala Terengganu bus station to the Airport, Merang, Marang, Bukit Payong, as well as local attractions until 7pm, so you would do well to plan your daily itinerary accordingly.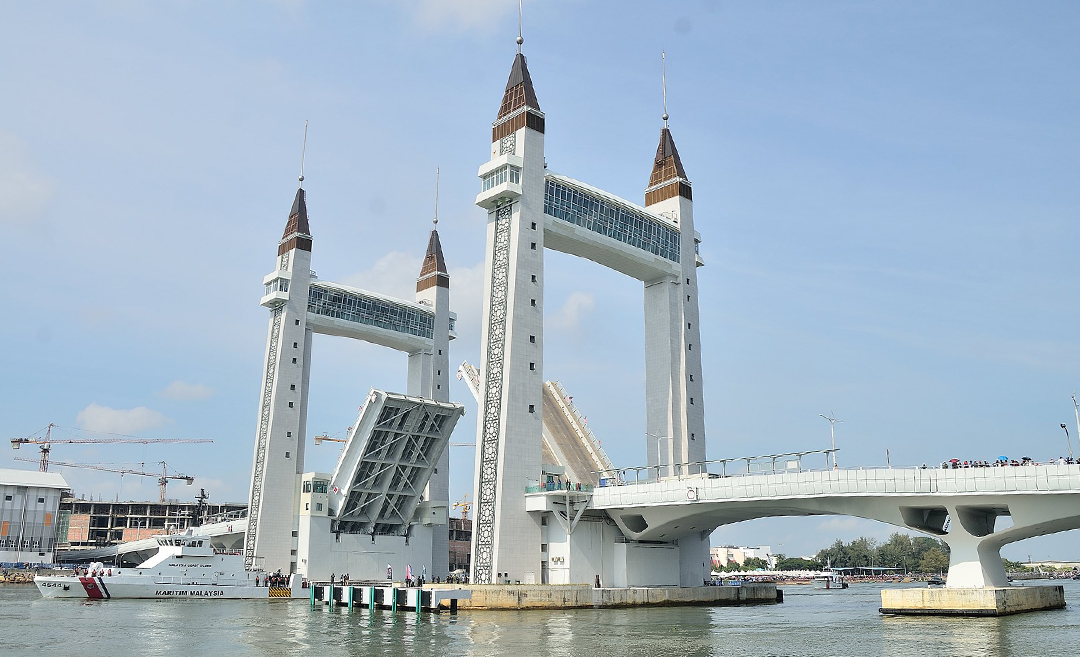 2. Getting there
While Kuala Terengganu's Sultan Mahmud Airport (TGG) has around half a dozen flights per day to and from Kuala Lumpur with fares as low as RM60 for the hour-long flight, there are also many long-distance buses that come from all main Malaysian cities outside of Terengganu. Buses also run direct to and from Singapore, as well as most towns in and about Terengganu (Merang, Kuala Besut, Dungun, and so on).
As a coastal state, Terengganu plays host to many a jetty that will take you to the islands just off shore. There is the central Shahbandar Jetty (that predominantly serves Redang Island guests), Merang Jetty (that will take you to Bidong Island), Marang Jetty (that takes guests to Kapas Island), Dungun Discovery Jetty (that takes you to Tenggol Island), and many others depending on your island appetite.
3. A weather and wardrobe warning
Malaysia offers nice warm weather all year round, but you'll want to avoid the rainy season from October to January to best soak up the Malaysian sun. The middle months of the year, from April to August, are recommended. Especially if you're looking to indulge in Terengganu's seaside attractions, of which there are many.
While the warm, balmy coastline weather might encourage you to go as light as possible with your wardrobe, do note that Terengganu is a rather conservative state with reports that dress codes may be imposed on tourists since 2005. There may not be written rules of conduct for dressing implemented yet, but women should nevertheless err on the side of caution and plan for more modest garments. Thin, airy fabrics are your friends here.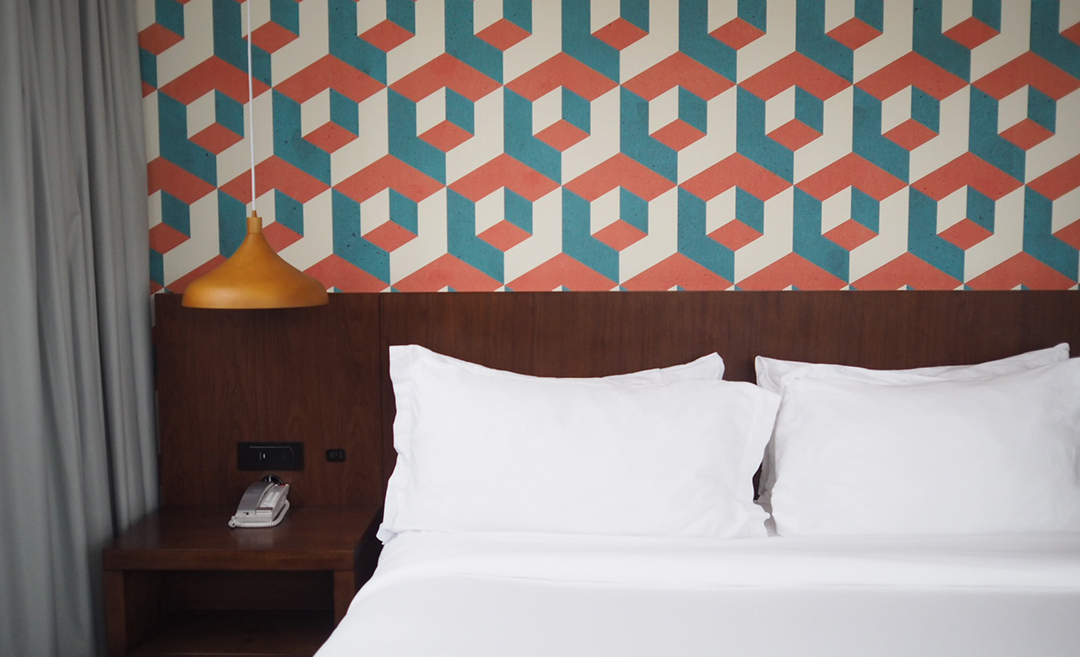 4. Where to stay
Kuala Terengganu doesn't draw many tourists, but those who make it here will certainly find themselves pleasantly surprised when it comes to the various accommodation available. Aside from friendly folk, good food, and cultural attractions, there are also a variety of homey stays at your service;
KT Chinatown Lodge
Resembling a Chinese temple from the outside, KT Chinatown Lodge is one of the top budget spots to stay at. Located in the city's historical district, the rooms are simple, but also cosy and cheerful. With easy access to even more fascinating architecture as well as cheap, tasty street food, KT Chinatown Lodge is truly a quaint little home away from home.
Suite 18 Boutique Hotel
Located in an antique shophouse, the dual design of red bricks and minimalist black-and-white hues cross paths wonderfully at this boutique hotel. Room options include bunk beds that would be ideal for families. And its central KT location makes things easy for all travellers.
View this post on Instagram
Grand Puteri Hotel
Situated near Kuala Terengganu's main mosque, the Grand Puteri has adopted Islamic design elements in its exterior facade. The rooms and amenities are Western and contemporary, while dark woods and predominantly red-and-orange hues evoke warmth. With a swimming pool, excellent service, superior facilities and being a brief walk from tasty local food and some of KT's main tourist attractions, the Grand Puteri will make for an unforgettable stay.
Ming Paragon Hotel and Spa
Located at the eastern edge of KT, Ming Paragon Hotel and Spa offers both sea views and easy access to street food and shopping. While the facade of Kuala Terengganu's Ming Paragon Hotel and Spa boasts an art deco feel, a contrast with much of the city's British colonial-era or even Islamic architecture, the rooms are conservative, comfortable, and spacious, with warm wood hues and soft lighting.
View this post on Instagram
5. Cultural attractions
Even though the city is not spared from modernity and development, Kuala Terengganu still retains strong Malay influences that are intermixed with other cultures from its long history as a port. Having retained these many influences through the years has given KT the title of Waterfront Heritage City when it earned its city status in 2008.
Take a stroll down Kampung Cina (aka Chinatown) which was founded at the end of the 19th century. Here, you will find many traditional shops and houses built in Chinese style architecture, and you can wander around the winding streets here and take in the sights. This part of town is also a heritage spot according to the World Monument Watch Program of UNESCO, so you can be rest assured that it is well preserved.
Discover Peranakan culture over at Teck Soon Heritage House in its three glorious hues of blue. Standing in the heritage area of Chinatown, it is part of the famous Teck Soon Trading Company in the days of old. Today, it has been transformed into a museum that will tell you all the history of the Straits Chinese culture in Kuala Terengganu.
View this post on Instagram
Should that small slice of history have you hankering for more, then there is the official state museum, Muzium Negeri Terengganu to be explored. A sprawling museum complex that is made up of four separate buildings, including the Maritime Museum and a number of models of traditional houses, you will learn all about the varied history and culture of Terengganu with the Royal Gallery, an Islamic Gallery, a Craft Gallery, and a Natural Gallery.
If your appetites are more voracious, then shop your fill of local goods over at the Central Market. The market itself has several floors with the ground floor dedicated to fish, meat, vegetables, and fruit. Here, you can also find the famed keropok lekor should you want to bring some home for yourself. Meanwhile, the upper floor homes local artisanal products such as hand-woven textiles the likes of kain songket and batik pieces.
Not far from the Central Market is a light hike up Bukit Puteri for sweeping views of Kuala Terengganu at its 200-metre-high summit. At its peak, you will also find the crumbling ruins of a fort that dates from the 19th century – complete with ceremonial bells and cannons!
View this post on Instagram
6. Places of worship
Much like the rest of Malaysia, Kuala Terengganu's places of worship also serve as cultural attractions. About 10 kilometres away from the centre of KT lies the famed Masjid Terapung or Floating Mosque. An ode to classic Islamic architecture and painted a brilliant white, the mosque itself stands above a magnificent manmade lake that uses water from the nearby Ibai River. Especially glorious around sunset, with its gleaming white structure reflected in the waters of the lake, visitors can choose to photograph the mosque or even visit the mosque itself outside of prayer times so long as you are dressed modestly.
Should you be hankering for more cultural architecture to visit, put the Crystal Mosque (or Masjid Kristal) on your list. Hailed by locals as among the most stunning Muslim places of worship in all of Malaysia, the large crystal chandelier that occupies the main prayer area certainly proves it to be true. A modern mosque largely made of steel and glass, the mosque also provides free Wi-Fi for worshippers to read digital copies of the Koran. Visit in the evenings or nighttime to view the mosque in all its glory, illuminated in a riot of pinks, yellows, blues, and greens under the dark skies.
A testament to the diversity in the state is the ornate Ho Ann Kiong Temple in Chinatown that was established in the 1800s. One of the most visited spots in the city, for tourists and locals alike, this temple is the primary place of worship for the local Buddhist community. One of the oldest temples in Kuala Terengganu, and part of the living history of the city, it is said that many of the worshippers moved to a newer temple in the early 1900s, but after a deadly epidemic, the town population returned to praying at the temple, asking for mercy. Their appeal was answered when following the repair and refurbishment of the temple, the epidemic miraculously dissipated.
7. Day tripping for that unique beach life
Should your appetites for travel be of the wetter variety, you'll be glad to know that there are many coastlines some ways from Kuala Terengganu that are worth a day trip. For the avid snorkeller and nature lover, these locations might just pique your interests:
Pulau Rhu
About 1.5 hours north of Kuala Terengganu, you will find Pantai Bukit Keluang, a beach in the shadow of the undulating hills in the district of Besut. A mere 10-minute boat ride from this beach sits the untouched Pulau Rhu that is removed from the modernity of city life in the best possible way. Even if you are not a beach bum that is easily satiated with clear waters and white sand beaches, Pulau Rhu may impress you with its dramatic-looking secret sea cave. Be ready for banana boat rides, snorkelling, and breathtaking views.
Pulau Rawa
Not to be confused with the other Pulau Rawa in Johor, Terengganu's Pulau Rawa offers the same crystal clear waters that you will find in Redang Island, but with a much quieter and more relaxing atmosphere. Those who have visited claim it to be the Sardinia of Malaysia thanks to its dreamy island vibes reminiscent of those in Europe. With over 300+ days of sunshine each year, the island is a snorkeller's dream thanks to lively corals and schools of fish that call the island home. Rawa also serves as a turtle nesting site and tourist day trip favourite, so if you find yourself with a day to spare, give the island a visit.
View this post on Instagram
Bidong Island
A 40-minute drive up north from Kuala Terengganu, you will arrive at Merang Jetty where you cano charter a boat over to Bidong Island which holds a slice of living history. While it is now (mostly) uninhabited, back in the day, the island served as a Vietnamese refugee camp, resulting in its nickname of Little Saigon. At its peak, the small island held as many as 45,000 refugees, making it the most populated island on the planet. Handed over to the Terengganu State Government in the 90s and opened up to the public today, the island houses memorials as well as relics of historical importance. How the island should be developed is still an ongoing discussion, but a day trip to the island is recommended for those looking to pay their respects to the spirits that are said to still dwell on it.
Pulau Susu Dara
This coral-dotted paradise in Terengganu isn't your typical deserted white-sand island. It's got grottos and rocky coastlines, but when the tide is low, dazzling powdery sandy beaches pop right up! With its rich collection of coral gardens, Pulau Susu Dara or its English translation, The Virgin Milk Island, is not quite as accessible as the other islands, so you will need to charter a boat or check for island hopping packages at jetties that include a trip to Pulau Susu Dara. Speaking of island hopping…
8. Island stays
As the home to some of the most idyllic island getaways in Southeast Asia, if not the world, Peninsular Malaysia's east coast city Kuala Terengganu also plays host to some spectacular islands worth visiting. Think: azure waters, powder-white sand beaches, and, since it's not as widely known to some other islands, a cosier and conservative crowd. Here, a short list of the more low-key islands that are just a boat ride away from Kuala Terengganu if you're looking for an overnight trip away from the city.
Lang Tengah Island
If you consider yourself an intrepid beach bum, catch a boat from Merang Jetty to Lang Tengah Island. A top diving site, Lang Tengah will wow you with its untouched sandy beaches, lively corals, and a laid-back way of life. Its sandy landscapes come with every shade of blue you can imagine and a ghost wreck and fish garden. Overlooking the spectacular South China Sea, trek your way to the views that best fit your liking, or stuff yourself silly on seafood BBQ if you so prefer.
View this post on Instagram
Kapas Island
The true definition of an isolated island, Kapas Island is ideal for those who want pure beach vibes, untouched by city nightlife and action. The island remains so untouched that it lacks stable wireless connection and has a limited electricity supply. That in itself makes it perfect for a proper island detox. A 30-minute boat ride from the Marang Jetty lies Kapas Island, which gets its name from its powdery sandy beach. Go between exploring the shoreline with a built-in pathway that takes you from end to end of the island, the crystal clear waters, or just hang out with a fresh fruit juice at the many little huts that dot its coastline. If you're looking for even more adventure, Kapas also offers insane views with a hike up Bukit Singa, its two small hills that lead to an enchanted blue lagoon where you can also go cliff jumping.
Tenggol Island
A little further south, about two hours from Kuala Terengganu, you will reach Dungun Discovery Jetty that will take you to Tenggol Island. Part of the Terengganu Marine Park, it's a spot that remains under the radar for even the locals. Similar to what the Perhentian Islands were a few decades ago, there aren't many amenities or facilities apart from its sun, sea, sand adventures. But it is well worth a detour if you're looking for more summer lovin'.
9. Eat your fill
If you want to enjoy an eclectic meal in Kuala Terengganu then head for the Chinatown Hawker Centre. This large outdoor food centre boasts a range of food stands that include traditional Chinese and Malay dishes so that there is something for everyone.
Should you be more in the mood to pick your own live seafood, there are chances for it at the villages around KT that are known for their mussel farms. Villages outside Kuala Terengganu such as Mangkuk, Seitu, or Kuala Baru allow you the opportunity to collect mussels and find out how they are farmed.
Another unexpected activity you can enjoy in Kuala Terengganu is the chance to 'jig' for squid. If you go down to the local beaches in the evenings, you will find locals and fishermen fishing for the plethora of squid that swim in the waters. Glowing sunsets across the waters paired with traditional techniques to pluck the squid from the sea? This is sure to be one of the highlights of your trip.
Hankering for a cold beer after a long day of sightseeing? Head to the Golden Dragon Restaurant. With plenty of fish and seafood that you need not hunt yourself, you can indulge in delicious dishes such as spicy squid as well as whole steamed fish with your ice-cold beer.
10. Shop for souvenirs
Head over to the Pantai Batu Buruk Night Market that sets up around dusk next to the main beach in the city every Friday. Featuring a range of street food carts with delicious local snacks, as well as children's toys and clothes, you can just kick it the way the locals do.
If you're looking to pick up traditional gifts or souvenirs, make your way over to Wanisma Craft & Trading. A visit will reward you with a look at craftsmen and women as they work on exquisite printed batik and brassware, as well as a chance to support the local community and stock up on unique handicrafts.
Want to dive deeper into the history of the local crafts such as the hand-woven kain songket? Visit Kraftangan Malaysia that sells high-end handicrafts. With the Songket Heritage Exhibition here, you may also learn a thing or two about the intricate and highly sought after souvenir.