Are you tired of your usual morning routine and craving something different to kickstart your day? Well, you're in luck because we've got the lowdown on the top 10 breakfast spots in Selangor that will tantalise your taste buds and leave you craving for more. Whether you're a local or just visiting, these hotspots are sure to give you the perfect morning foodie experience.
Kopitiam 143, Ampang Jaya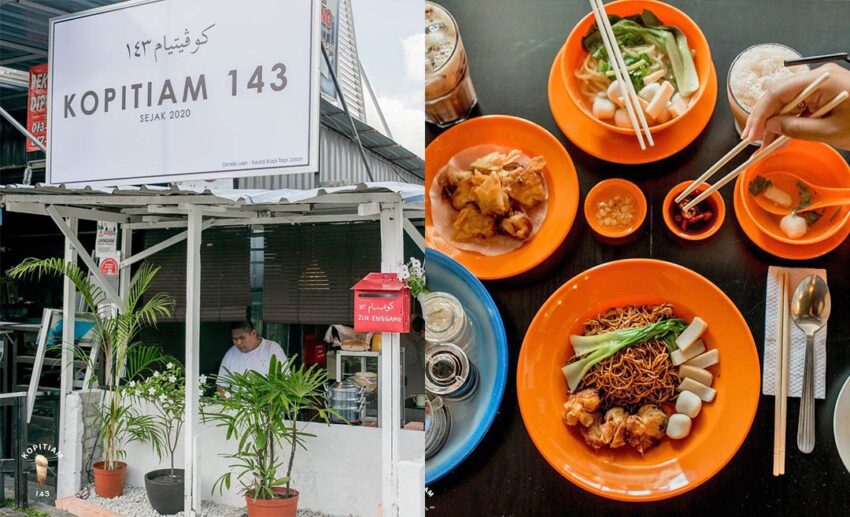 Kopitiam 143 is your typical, well, kopitiam. The restaurant offers traditional morning fare including half-boiled eggs, wantan mee, charcoal toast, and other delectable Asian cuisines. The restaurant is open from 7:30am to 12:30pm daily except Tuesdays, and serves dine-in exclusively to protect the quality of their freshly-prepared dishes.
Address: AJ25 Flat Taman Keramat, Taman Keramat, 54200 Ampang Jaya
Phone: 018-299 4230
Kueh@Seksyen 13, Shah Alam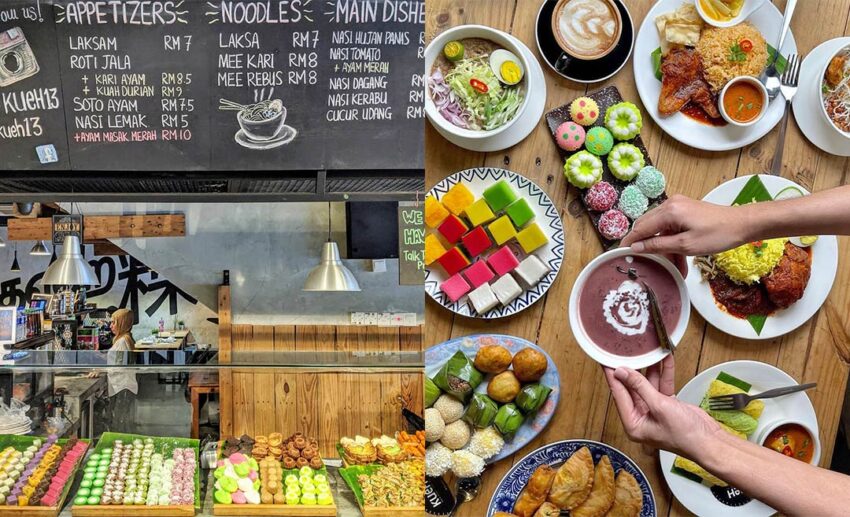 It's time for an early morning snack! There are about 40 varieties of authentic local kuih muih available at Kueh@Seksyen 13. This cafe is open for breakfast and tea from 10am until 8pm, serving everything from sweet to savoury! The menu also includes heartier options including Laksa Utara, Nasi Lemak Ayam Berempah, and Nasi Tomato.
Address: No 6 Jalan Renang 13/26 Seksyen 13, Tadisma Business Park, 40100 Shah Alam
Phone: 012-640 0652
Atap by Pagi Coffee Co, Subang Jaya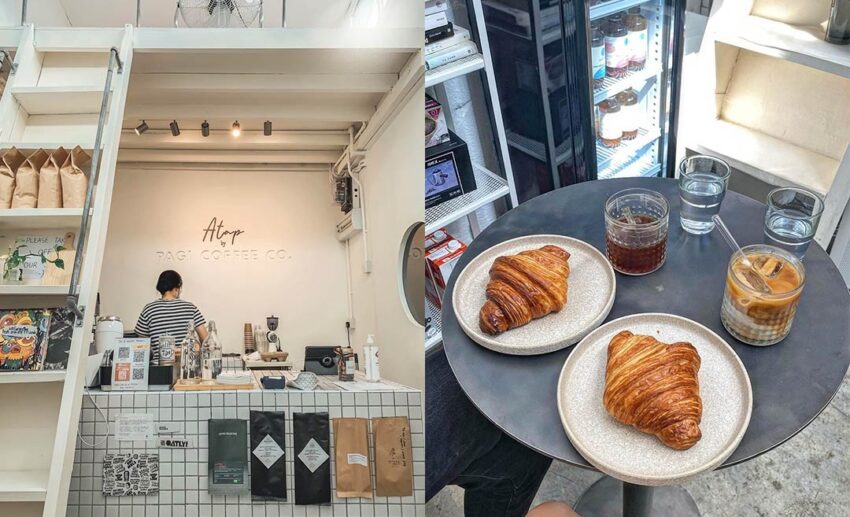 Atap by Pagi Coffee Co. is a grilled-cheese-centric cafe on the loft's second level of SS15 Subang Jaya, serving a variety of coffee and kombucha beverages. The cafe, which is open from 7:30am to 6pm, is ideal for customers looking for a beautiful setting in which to have a leisurely breakfast or even a quick brunch.
Address: 2nd floor, 28-2, Jalan SS 15/4, Ss 15, 47500 Subang Jaya
Phone: 017-382 8559
Auntie Foo Cafe, Kuala Selangor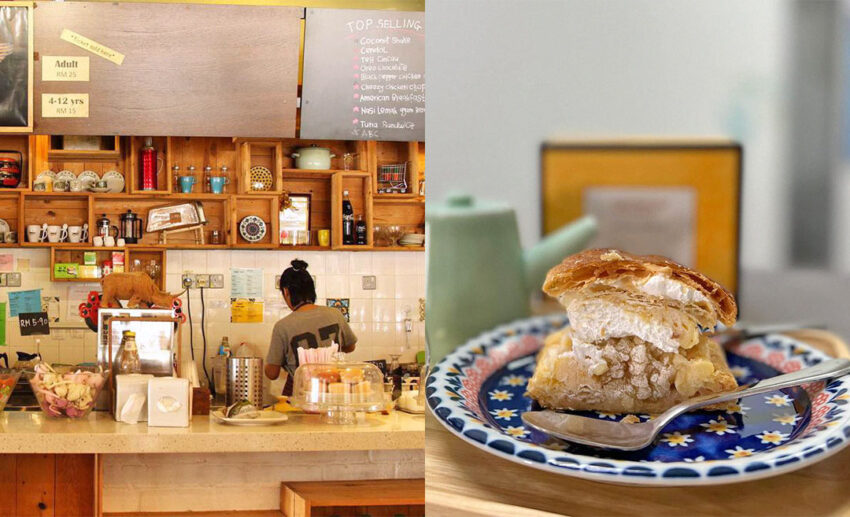 This cute cafe in Kuala Selangor is conveniently located near Taman Alam Kuala Selangor and at the base of Melawati Hill, making it an ideal stop on the way to or from these two historical landmarks. The cafe is known as a one-stop shop for travellers to receive information for private excursions in Kuala Selangor. It serves small meals, snacks, and drinks along with books to keep clients amused.
Address: 1, Jalan Raja Abdullah, 45000 Kuala Selangor
Phone: 03-3281 1939
100Houz Coffee & Breakfast, Kajang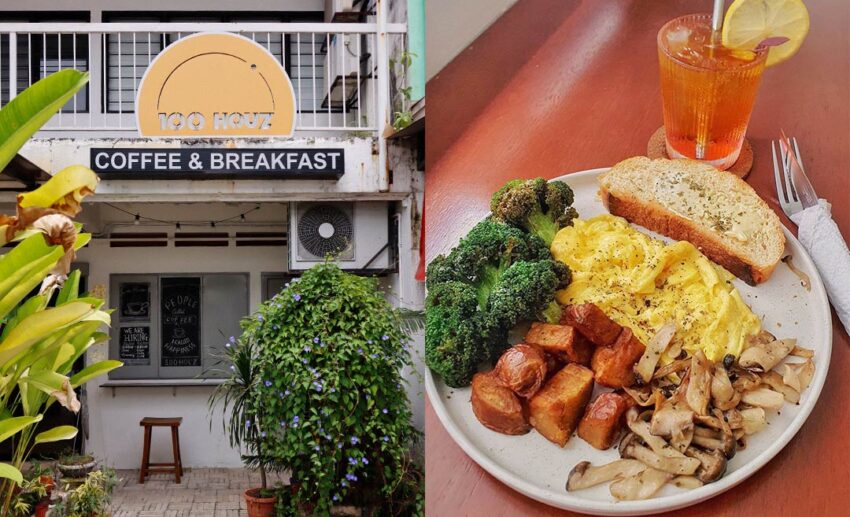 This terrace home from the 1970s on Jalan Reko in Kajang serves a wide range of breakfast options, from English breakfasts to spaghetti, finger foods, pastries, and coffees in a tranquil setting. Those who like to take it easy during breakfast or brunch will enjoy this! The cafe is open from 8:30am to 5:30pm everyday except Mondays.
Address: Jalan Reko, Taman Hijau, 43300 Kajang, Selangor
Phone: 016-603 0813
Pak Teh Kopitiam, Kuala Langat
This historic Chinese single-story bungalow is about 35 minutes from Shah Alam, and it features both traditional and modern takes on the kopitiam concept. In this halal kopitiam, you may choose from a number of traditional Asian breakfast dishes, including kaya toast, half-boiled eggs, and every Malaysian's all time breakfast favourite — Nasi Lemak. They are open every day except Tuesdays from 7:30am to 4pm.
Address: 13, Lorong 1, Kampung Sungai Jarom, 42600 Jenjarom
Hay! Cafe, Sekinchan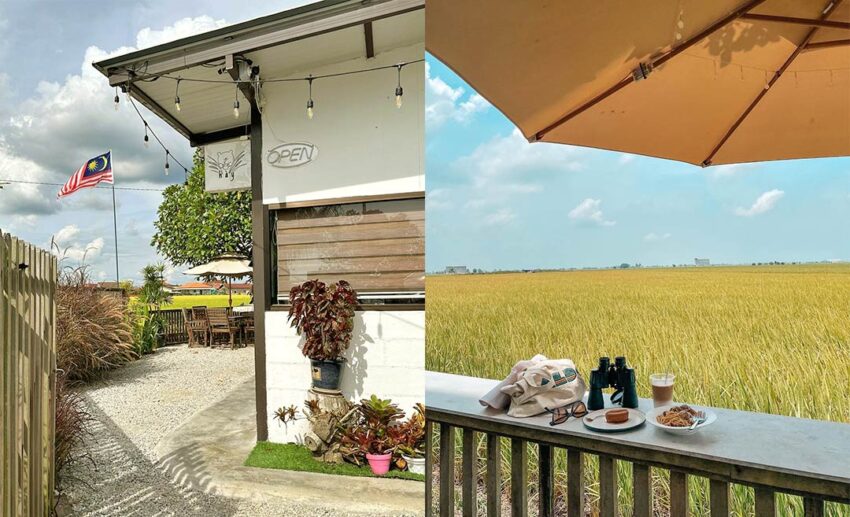 This English-themed cafe serves up a wide selection of familiar dishes, like Nasi Lemak Ayam Rempah, pasta, coffee, and cakes in the midst of Sekinchan's verdant paddy fields. Customers have the option of dining in the cool comfort of their café or have breakfast while looking out over a lush paddy field. The cafe is open every day from 9am to 4:30pm.
Address: 3°31'35.5″N 101°08'14.0″E, 45400 Sekinchan, Selangor
Phone: 011-1026 6965
Bahulu Classiq, Hulu Langat
Bahulu Classiq is reminiscent of the atmosphere of traditional Batu 18, Kampung Jawa breakfast spots. The Kampung Jawa Hotspring, one of Selangor's Geosites inside the Gombak-Hulu Langat Geopark, is conveniently positioned in front of this humble eatery that serves legit lontong, mee jawa, and mee rebus. It's also a popular rest stop for cyclists.
Address: 43100 Hulu Langat, Selangor
Phone: 019-332 0639
Roti Leleh Batu Arang, Gombak
Batu Arang, a small town in the Gombak area, is rich in historical and cultural significance. but don't be deceived by its modest appearance — this roadside stall is a well-known Geo-Food location for cyclists passing through Gombak. Roti Leleh Batu Arang is open from 6am to 1pm on all days except Tuesdays and Fridays.
Address: Batu Arang, 48100 Batu Arang
Warong Ketupat Yan Kampung Permatang, Kuala Selangor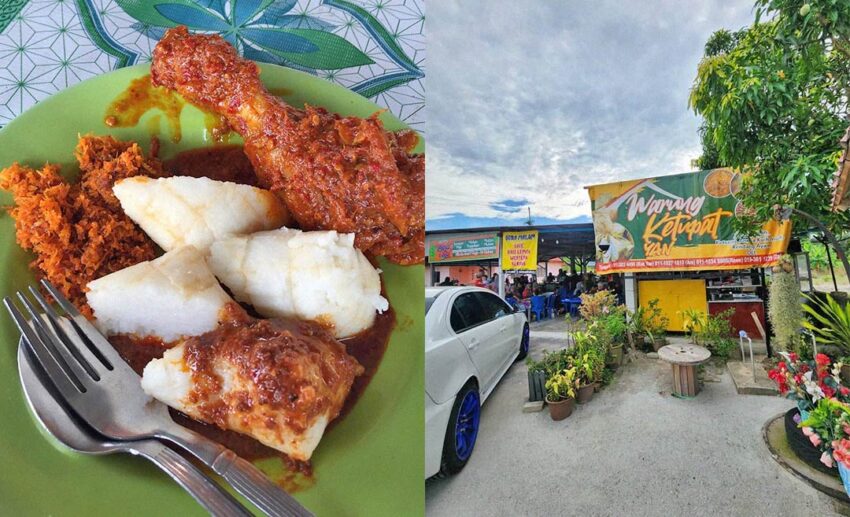 One of Kuala Selangor's top breakfast places, Warong Ketupat Yan in Kuala Selangor's Kampung Permatang is known for its delicious ketupat, satay, serunding, and local kuih. Satay kerang, one of their specialties, is unquestionably a must-try for breakfast and is open every day at 7am.
Address: 469, Jalan Permatang, Kampung Permatang, 45000 Kuala Selangor
Phone: 013-303 4490