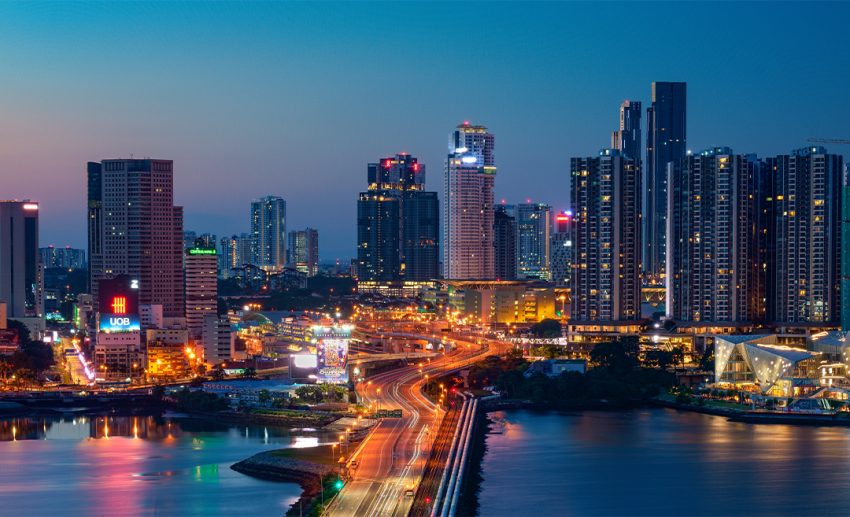 Zafigo's Quick Guide to Johor Bahru for Women
Travelling Alone or with Family and Friends
Always thought that Johor Bahru had more to offer than Johor laksa and being a gateway to Singapore? Well, you're not wrong.
Despite its decades-long reputation of being a rather seedy locale with one of the higher crime rates in the country, Johor Bahru has developed considerably and is well on its way to shucking off the bad rep. Apart from widely being considered a car wash, groceries, shopping, and petrol haven for our friends across the causeway, the capital city of Johor is a cross between a bustling city with hints of Old World charm. 
Celebrate the city's rich history, flavour, and more with these essential must-knows. 
1. Getting there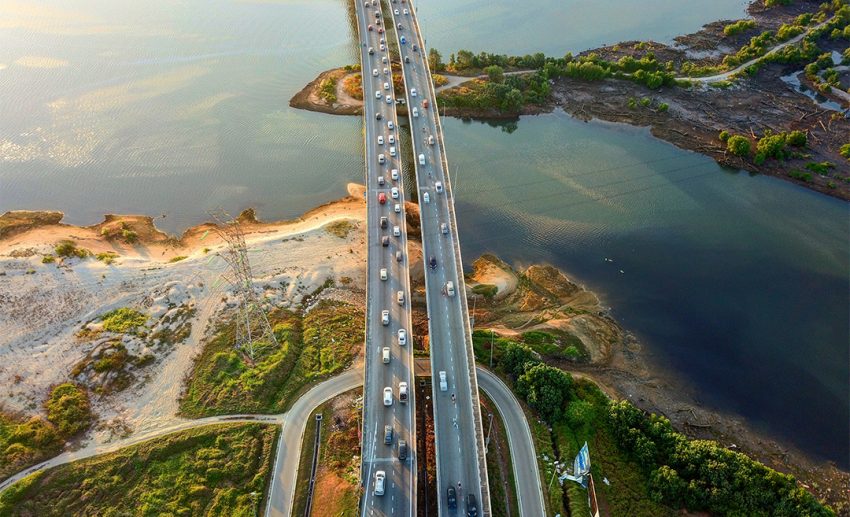 If you're travelling to Johor Bahru (or JB for short) by air, you'll be touching down at Senai International airport, 32 kilometres northwest of the city. You can take a taxi into the city centre for about RM50 or one of the regular shuttle busses to JB Sentral at around RM8, with both options setting you back around 45 minutes (depending on traffic). 
Should you be taking a bus in from Thailand, Singapore, or any part of Malaysia, you'll likely be disembarking from Larkin Sentral, the main bus terminal in the city, or JB Sentral Bus Terminal. Both locations see a significant amount of traffic, so getting a taxi out to your place of stay should not be too difficult, but be sure to keep your wits about you as some taxi drivers may refuse to use meters.
2. Where to stay
As one of the largest cities that's become more dependent on tourism in recent times, there are plenty of accommodations available within a stone's throw of the city centre. Don't compromise on comfort or accessibility with these picks:
Atelier Hotel
View this post on Instagram
Exposed brick, polished concrete floors, and black woodwork throughout give this boutique hotel a modern, minimalist feel. Reusable water bottles and refill stations give a subtle nod to the hotel's sustainability goals while a rooftop garden and shared kitchen mean there are plenty of spaces to relax!
Website | 149 & 151, Jalan Sri Pelangi, Taman Pelangi, JB | +6019 9888663
The Ardens Hotel
View this post on Instagram
The rooms at the Ardens Hotel have a sleek, modern feel to them in terms of furnishing and décor. Toilets are equipped with rain showers and there are inter-connected suites too for those travelling in larger groups.
Website | 9&21, Jalan Austin Perdana 2/22, Taman Austin Perdana, JB  | +607 354 9323
Midori Hotel
View this post on Instagram
If frilly drapes and pastel-hued schemes are more your speed, book yourself the only eco-friendly, green boutique hotel in Malaysia with tonnes of natural light and lush greenery. The rooms are decorated with a touch of old school charm that's perfect for you 'gram shots.
Website | 57, Jalan Austin Heights 8/1, Taman Mount Austin, JB | +607 364 6555
Suasana All-Suites Hotel
View this post on Instagram
Smack bang in central JB, and just a short distance from the Singapore border, Suasana provides elegant accommodation for those looking to indulge. If you're checking in, be sure to check out the rooftop pool and sky cafe on the 33rd floor that offer excellent views of the city skyline.
Website | 82C, Jalan Trus, Bandar Johor Bahru | +607 267 0148
Renaissance Hotel
View this post on Instagram
Located in the eastern region of JB, Renaissance Hotel offers luxe accommodations just minutes from JB Sentral. Don't miss a night-time wander around the Old Street Hawker Centre while you're here, and if you want to explore a little further, downtown JB is just a 10-minute taxi ride away.
Website | 2, Jalan Permas 11, Bandar Baru Permas Jaya, JB | +607-381 3333
3. Southern 'hospitality'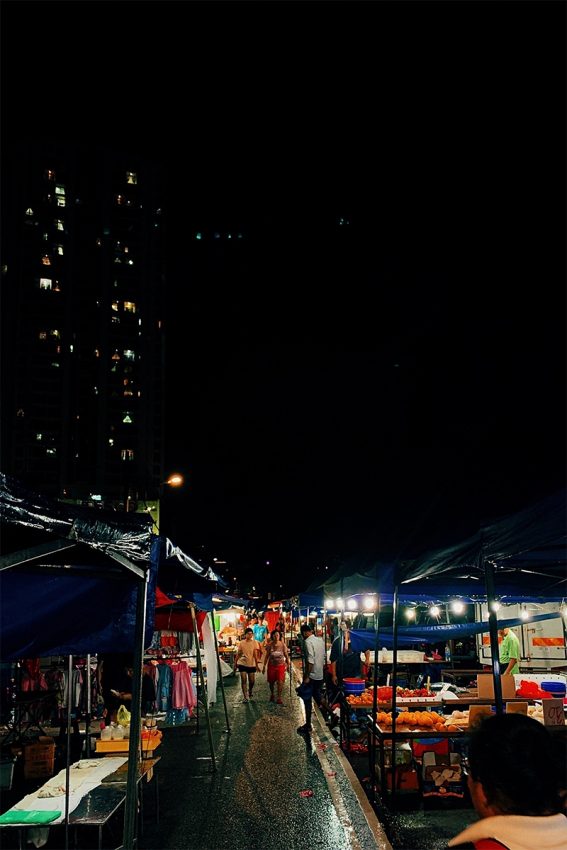 JB has a notably higher crime rate than the rest of the country with muggings and snatch theft being fairly common. As the city has seen more tourists and economical development over the years, the odds of visitors personally encountering a serious crime is low, but the usual rules of travel, especially for women, still apply.
Generally more conservative than many places in the west, modesty is key, even in the warm and often humid climate. And single women travelling alone should also be warned to keep an eye on the surroundings as certain areas are known to see more street harassment.
Should you intend to drive or ride around the city, you'd want to be particularly careful on expressways and highways as locals tend to drive quite fast, despite posted speed limits. 
Zafigo tip: Like our neighbouring friends, the city is rather strict on jaywalking and getting caught could mean a hefty fine, so be sure to always use zebra crossings where available.
4. Cafe culture
Not unlike Ipoh and Penang, Johor Bahru has also been afflicted with gentrification, making way for hipster coffee establishments. Here, we list some of the local spots to check out downtown. Say hello to caffeine-induced bliss:
The Brew Orchestra
View this post on Instagram
Nothing starts up the engine in the morning like a fresh brew and good, hearty breakfast. And that's what you get over at The Brew Orchestra. Breakfast is available from 8.30am onwards, and their waffles are perfect to bite into alongside a cup of coffee. The classic option features caramelised bacon and ice cream on crispy, fluffy, warm waffles.
Address: 19 Jalan Molek 1/5C, Taman Molek Johor Bahru
Telephone: +6018 9797933
My Liberica Coffee
View this post on Instagram
With a coffee plantation and processing mill to boot, My Liberica Coffee is definitely one for the purists. Espressos here are full-bodied, rich, complex, and topped with crema. And if you get peckish, they also serve classic cafe fare such as waffles, sandwiches, and toast.
Address: 73 Jalan Molek 3/10, Taman Redang Johor Bahru
Telephone: +607 3611069
Plant Therapy by Spazehaus
View this post on Instagram
While many cafes have shuttered their doors due to recent economical struggles, this new cafe in town has made an effort to make itself stand out with its life-sized terrarium vibes. That's right, a 20-minute drive from well-known foodie district Mount Austin lies Plant Therapy – a cafe housed in a glass dome complete with rattan furniture and industrial hanging lights for the most aesthetic coffee experience. 
Address: 8, Jalan Ekoperniagaan 2/7, Taman Ekoperniagaan, 81100 Johor Bahru
Telephone: +6012 6796554
Chaiwalla & Co Container Café
View this post on Instagram
Not sure if you like it hot, or cold? Coffee or tea? Chaiwalla & Co has got you sorted.  A home-grown cafe brand, the little café has grown by leaps and bounds since its early days as a beverage kiosk along the cafe-laden streets of Jalan Tan Hiok Nee. Best known for their drinks and rich brownies, you'll come for a bite but stay for the unique aesthetic centred around steel containers and greenery. 
Address: 36, Jalan Tan Hiok Nee, Bandar Johor Bahru
Telephone: +6012 7353572
5. Essential eats
View this post on Instagram
JB's food scene flies under the radar, with Malaysia's main foodie havens like Penang, Ipoh, or Melaka basking in the gastronomic limelight. But that doesn't mean the food scene here should receive less acclaim. JB is a food paradise in itself, with some eateries and recipes being passed down for generations. So you'll be remiss to skip out on the fare. 
The chicken chops over at IT Roo Cafe is one fine example. Established in 1961, its award-winning chops come as either fried or barbecued. Served with their homemade sauce, you can opt to eat the chicken as is or dip as you go. Head over to 17, Jalan Dhoby. 
Another tried and tested eatery with history? Restoran Sulam Kari Kepala Ikan Makanan Laut over at Taman Sentosa has been in business since 1989. Expect: old school vibes with ink calligraphy and paintings lining the walls at this restaurant accompanying the authentic nyonya cuisine featuring the likes of otak-otak (steamed spicy fish cake), sambal petai (chilli paste with bitter bean), fish head curry, and a sweet bowl of cendol (iced dessert) to wash it all down. 

View this post on Instagram
Of course, one simply does not go to Johor without eating laksa Johor. This unique state-named dish is a cross of east meets west with its spaghetti base and creamy fish broth. What really completes the dish is the garnishing – cucumber, bean sprouts, long beans, and Thai basil just to name a few. Grab this labour intensive authentic Johorean classic over at Bumbu Asli on Jalan Skudai Batur 4 ½. 
If you're not too sure about the Johorean version, then head over to Water Works Laksa over at Jalan Kolam Air. Each bowl of the more traditional curry laksa is served swimming in a stew based in aromatic coconut milk and your choice of toppings (from bean curd skin, fishcakes, and tofu puff) so you needn't worry about biting into any unlikely ingredients! 
Dessert-wise, you'll want to head over to Encik Bakar's Larkin Bakar Putu Piring stall over at Jalan Langkasuka, Larkin Jaya. Having manned his stall for over 50 years, Encik Bakar and his son serve traditional putu piring (delicately sweet palm sugar stuffed in a steamed, fluffy turmeric and rice flour case, topped with coconut flakes) while his wife and daughter have an assortment of other traditional snacks such as lepat pisang, nagasari, pulut serunding, and more. 
Zafigo tip: Bring some patience along with your appetite for sweets as some stalls and restaurants are known to have lines over 30 minutes long. 
6. Family fun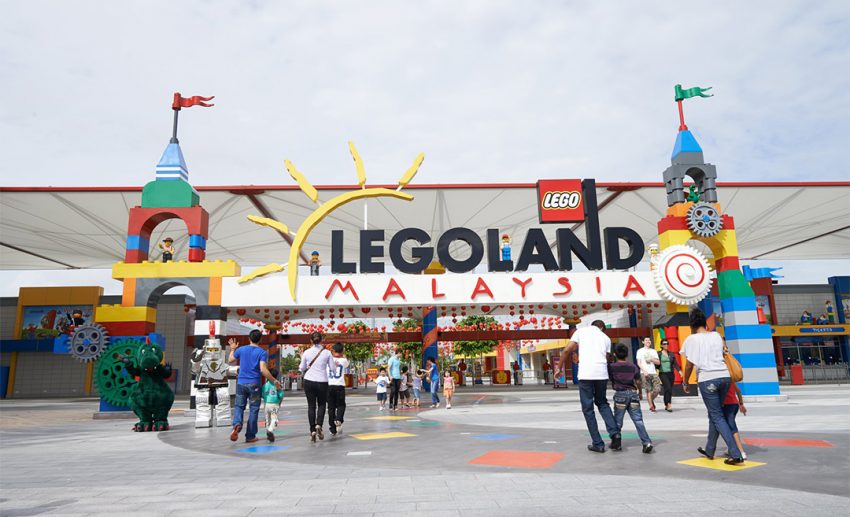 If you've got young'uns, there are a few places in JB trip for a round of wholesome fun. With a water park for the little kids and roller-coaster rides for the big kids, Legoland is a treat for the young and the young at heart. As is the case for many local attractions, be sure to check out tickets and admission rates ahead of time. 
Looking for a bit more of a thrill? Get over a fear of heights over at Skyscape in Menara JLand. Stroll along the glass-floored Sky Bridge while taking pictures of the surrounding cityscape, and try to spot Singapore from across the Causeway! If the little ones aren't keen on the adrenaline rush, there are also VR game stations, a mini theatre, and interactive floor games at the aerial entertainment hub. Tickets and admissions are available at RM28 per person.  
Should the family be in the mood for some bargain buys reminiscent of Batu Ferringhi in Penang, there's the local Pasar Karat (also known as Bazaar Karat) that plays host to independent clothing brands, children's knick knacks, street eats, and live music!
7.

 

For the architectural buffs
View this post on Instagram
As JB is now one of the fastest-growing municipalities in Malaysia, coming to rely on tourism and retail, there isn't a shortage of sights to see. Among them, the famed Sultan Abu Bakar State Mosque. Whether you're here for the view, the architecture, or worship, this mosque is a must-visit. Built between 1892 and 1990, the Victorian-Moorish design sits atop a hill and overlooks the Straits of Johor. It can admit up to 2,000 worshippers. 
Zafigo tip: Opening hours are between 10am and 6pm and admission is free, however, visitors should take note of prayer times and dress modestly for the visit. 
Indulge in some heritage along Tan Hock Nee Cultural Street. Not long by any means, this street is worth exploring on an afternoon or evening walk. If not for the quaint boutique cafés, then for the pre-independence buildings that flank both sides of the street.
If you want the ultimate JB shot for your photo album, be sure to drop by Istana Bukit Serene. The official palace of the Sultan of Johor, the stately home is not open to the public, but the gardens surrounding it are. With its iconic crown archway, gardens with tall water fountains and dazzling light features at night, it's a photo op not to be missed. 
Other architectural delights include the Arulmigu Sri Rajakaliamman Glass Temple – the world's first and Malaysia's only glass temple. Whether you're an architectural enthusiast or a spiritual seeker, the temple is worth a visit if only to catch a glimpse of the 300,000 pieces of colourful glass that adorn the temple's floors, pillars, and walls. The ceiling of the temple carry large crystal chandeliers and the light reflected creates a surreal effect.
Zafigo tip: The temple is open to devotees from 7am to 10pm daily, while visiting hours for tourists are between 1pm and 5pm. 
8. Getting outdoorsy
View this post on Instagram
Like any city in Malaysia, there are plenty of green nooks to explore should your appetite for travel be fuelled by a certain closeness to nature. And it doesn't get any closer to nature than taking a hike and a dip in an idyllic waterfall at Gunung Pulai. 
Part of Gunung Pulai Recreational Forest, Gunung Pulai is one of the most accessible hiking trails in Malaysia. The mountain is 654 metres high and covers about 80 square kilometres of forest reserve. It's a relatively easy hike, complete with rewarding views and a waterfall. Be sure to keep modest with your swimwear if you intend to take a dip though. 
While you're in the area, you'll also want to drop by Tasik Biru, which literally translates to blue lake. As a former iron mine, its waters today are now a clear, almost otherworldly turquoise hue. While the hike is not too hard for those less experienced, you do need to be fit enough to trek through a variety of terrain.
Should your appetite for nature be less voracious, you can instead take a boat ride over at Kota Tinggi Firefly River Cruise. For RM20 per person, you will coast along the sides of a mangrove swamp and witness fireflies glimmering in the night. Be sure to check weather and moon conditions prior though, so the shimmer is not washed out by rain or too much moonlight. 
9. Duty-free fun
About 4 kilometres away from the city centre lies the duty-free complex that is Berjaya Waterfront Ferry Terminals. Its ground floor, lined with bars and eateries, are a treat for visitors who want to enjoy a tipple free of the high alcohol taxes present elsewhere in the city. 
Its upper floors on the other hand, have tax-free spirits, tobacco, chocolate, and beauty stores, where you might be tempted to take advantage of the low prices. However, it's not recommended unless you're hopping onto a ferry over the pond to Singapore, as customs officers have been known to check on purchases on your way back into JB. Not only would you have to remit the saved taxes in those cases, but you'll also likely be slapped with a fine. 
10. Shopaholics unite
View this post on Instagram
As mall-hopping is almost as popular as café-hopping in Malaysia, there are plenty in JB to get your fill should you want to totally immerse in the favourite local past time. Looking for some premium goods at marked down prices? Johor Premium Outlet is the go to. Want a family-friendly mall where the kiddies are kept entertained? Belletime Danga Bay will do the trick with their marine-themed installations and the gorgeous waterfront. Love shopping but hate crowds? The Mall, Mid Valley Southkey ought to do the trick as it snags the title of Largest Mall in the City with its 1.5 million square feet of retail space. More of a bookworm than a fashionista? The BookXcess in Sunway Big Box ought to have you covered with its floor-to-ceiling bookshelf and 32,000 square feet outlet. 
There's also the 'gram-worthy R&F Mall with its picturesque corners and many F&B outlets. Meanwhile, the delightful rooftop over at Toppen is worth checking out if you'd like to explore a skate park, a splash park, and a sunny garden rooftop stroll. 
So… Mall, anyone?