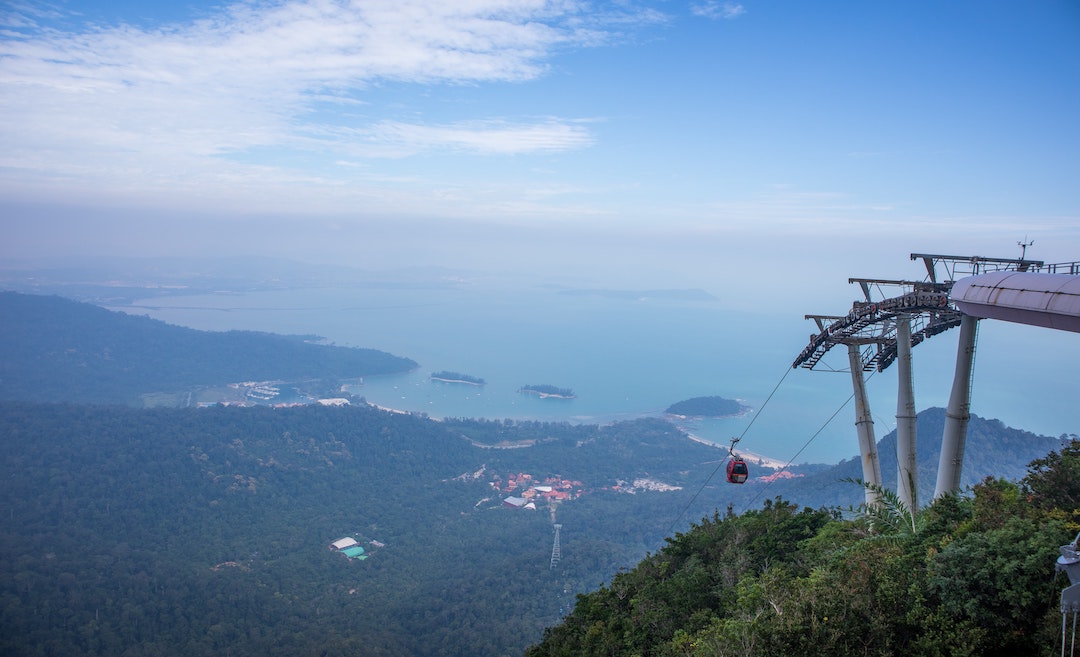 Zafigo's Quick Guide to Langkawi for Women Travelling Alone or with Family and Friends
Known as the island of legends, Langkawi's legacy and history is filled with mythical tales, fables, and fascinating folklore. This includes the tale of Mahsuri (a white-blooded woman who cursed the island for seven generations), Tasik Dayang Bunting (where a princess from the heavens charms the lake to help barren women become fertile), a story of a giant and an eagle, and the feuding families of Mat Cincang and Mat Raya (now foreboding mountains separated by a hill).
While the truth to these tales will likely never be verified, what we can tell you to be true about the 'Jewel of Kedah' is that it's an idyllic island to head to if you want to relax, have fun, unwind, and disconnect. Here's all you need to know before visiting beautiful Langkawi:
1. Good vibes only
Expect nothing less than typical island vibes. The lifestyle here is so laidback that even locals themselves sometimes lose track of what day it is. In terms of culture, you'll find that Langkawi is no different from the rest of Malaysia, in that it's a cultural mosaic of ethnic Malay, Chinese, Indian, and other locals' traditions while being predominantly Malay in numbers. Langkawi's locals are also not particularly conservative by local standards, and generally keep to themselves (don't mistake this for them being unfriendly; they're always happy to help out if you need it).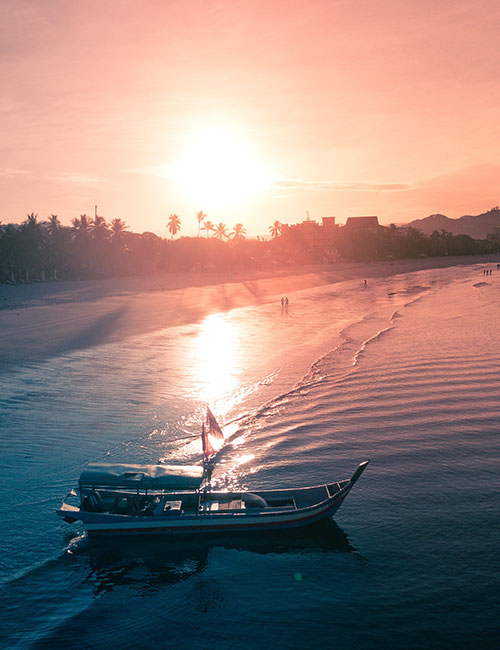 2. Lay of the land
Langkawi is an archipelago of 99 islands in the Andaman Sea, and easily one of Malaysia's most popular ocean escapes. Located some 30 kilometres from the northwestern coast of peninsular Malaysia, Langkawi is a part of the state of Kedah, and close to the Thai border. Due to this proximity with Thailand, as popular as island-hopping around Langkawi is, many visitors also use it as a stopover to Thailand's Koh Lipe that's considered one of the most breathtaking islands in Southeast Asia. You can hop on a ferry from Kuah to get there, but we recommend getting one from Telaga Harbour Marina that'll be a much shorter ride.
Coming back to Langkawi itself, the island is just under 500 square kilometres, so it's rather large. What this means is that you'll be spoiled for choice when it comes to things to do – you can pick from myriad beaches, get your fill of nature hiking through a lush tropical forest, or keep it comfy at one of the many bars and resorts around the island. Langkawi has also been declared a Global Geopark by UNESCO.
3. Getting there and around
This busy island has an international airport with flights coming in from and going to China, Singapore, and a number of other big cities in Malaysia, including Kuala Lumpur. Besides jetting in, there's also the option of hopping on a ferry to Langkawi from Penang, Kuala Kedah, or Kuala Perlis. When taking the ferry, you can opt to board as either a passenger or drive on a car ferry if you wish to bring your vehicle onto the island.
Once you're actually on the island, if you don't have your own car with you, it's easy and affordable (starting from about RM60 (approximately USD14) per day) to rent one. Alternatively, you can use the e-hailing app Grab or hire a driver from your hotel to get around. If you're staying along Cenang beach, you may not even need transport, and can just walk to wherever you want to go (assuming you don't want or need to go to another part of the island).
That said, if you do plan to venture away from the area you're staying, do note that it takes about 40-45 minutes to drive from one end of the island to another. So plan your days and itineraries wisely.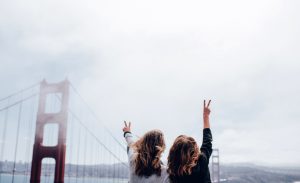 Thinking of heading to the Island of Legends with your girl gang or party crew? Here are some things to keep in mind so this trip won't be your last one together: Tips And Advice For Travelling With Friends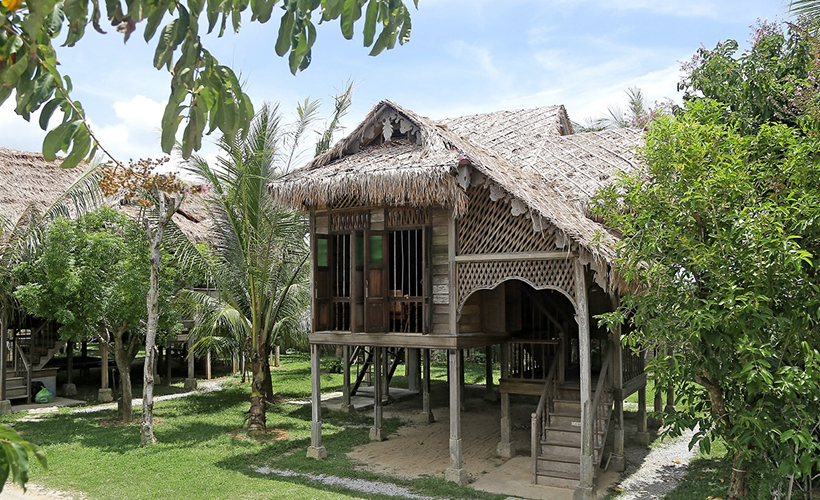 4. Where to stay
Whatever your budget, you can definitely find a place that's just right for you. The first thing to decide is where on the island you'd like to stay. From there, you can narrow down your options and settle on the ideal respite. Of course, there are heaps more places to stay in some of these areas, but here's a list to help get you started. Side note: Langkawi has some pet-friendly hotels if you want to bring your fur baby along on a trip.
Kuah
The St. Regis Langkawi – $$$$ – The most luxurious retreat you'll find in Kuah, this resort boasts elegant suites, over-water villas, and a killer sunset vista.
The Westin Langkawi Resort & Spa – $$$ – Family-friendly, water sports, multiple dining options, amazing pools, sporting activities, and 5-star amenities. Need we say more?
Dayang Bay Resort Langkawi – $$ – This serviced apartment and resort is just 15 minutes away from Kuah's jetty and is a 4-star paradise with all the bells and whistles.
Chill Suites Langkawi – $ – With a shared lounge, concierge service, 24-hour front desk, and air-conditioned en suite rooms, this 3-star cheap and cheerful hotel is a great choice.
Langkawi Yacht Club Hotel – $ – Another great option in Kuah that won't break the bank is this 3-star property that overlooks the Andaman Sea.
Pantai Cenang
Casa del Mar Langkawi – $$$$ – A beautiful Mediterranean-style resort along the beach, this 5-star hotel offers five types of rooms and suites, and comes fully-equipped with a luxe spa.
Pelangi Beach Resort & Spa – $$$ – Pelangi is a large resort that features 355 rooms housed in 51 wooden chalets. Each room is fitted with its own veranda, so you can take your pick of an ocean, courtyard, or lake view.
Bon Ton Restaurant & Resort – $$ – Possibly one of the most unique resorts ever, Bon Ton is an amalgamation of eight-century-old kampong houses brought over from various states in Malaysia that've been refurbished into villas.
Malibest Resort – $$ – With family-friendly rooms and suites that can fit up to six people, this is the perfect pick for large groups along the Cenang stretch.
Kunang-Kunang Heritage Villas – $$ – Located on the outskirts of Cenang, this absolutely stunning establishment is flanked by beautifully-landscaped gardens with a vintage vibe.
Casa Fina Fine Homes – $ – Just a stone's throw away from the beach, this quaint boutique hotel offers its guests peace and serenity while still being located amidst the action.
Pantai Tengah
Ambong Pool Villas – $$$$ – Tucked high on a hilltop is this lovely little collection of nine pool villas, "built with respect for nature." The views certainly don't disappoint, too.
Dash Resort Langkawi – $$$ – This one's for all you party people! Gorgeous sunsets and hedonistic nights await you at Dash, once that's done, days of fun and sun culminate in one of seven types of rooms and villas.
Aloft Langkawi Pantai Tengah – $$ – Walking distance from the beach, this 4-star joint offers rooms with a view of either the garden, sea, or rainforest.
La Pari Pari – $$ – Quiet, secluded, and idyllic, this hideaway has a zen-like atmosphere that's perfect for anyone looking to disconnect and unwind.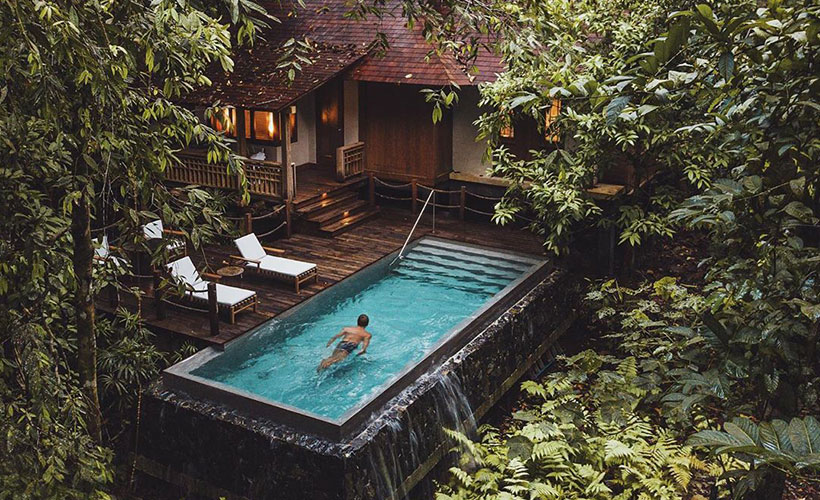 Tanjung Rhu
Four Seasons Resort Langkawi – $$$$ – Consider this a slice of paradise. Set along one of Langkawi's most beautiful beaches, the Four Seasons showcases Malay-style pavilions, geopark adventures, fine F&B options, and much more.
Tanjung Rhu Resort – $$$$ – Marrying the past and present, this 5-star tranquil escape is lined by a pristine beach dotted by casuarina trees that dance in the sea breeze.
Teluk Datai
The Datai – $$$$ – Set against a backdrop of primordial mountains on one side, a hushing river on another, and also the sparkling waters of the Andaman Sea with Tarutao Island in the distance, The Datai is an enchanting luxury retreat.
Pantai Kok
Ritz-Carlton Langkawi – $$$$ – Complete with hiking trails, water sports, a spa, fine dining establishments, and of course, all the creature comforts you could want, the best way to describe this resort is as "5-star luxury steeped in ancient natural beauty."
The Danna – $$$ – Right by Telaga Harbour, The Danna also features a backdrop of majestic hillsides and a beachfront. Its other charming features include its colonial architecture and three-tiered infinity pool.
Berjaya Langkawi Resort – $$ – This 5-star property has something for every kind of traveller. Choose between over-water villas, rainforest studios, sea view chalets, and more.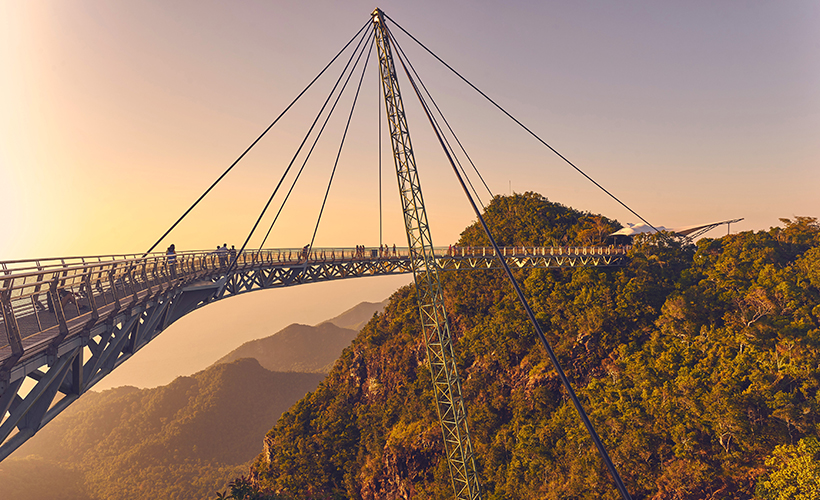 5. Things to do
As tempting as it may be to just wile your hours away and totally veg out on the beach, there are a host of things to do on Langkawi. One of the most popular is definitely the Langkawi SkyCab that takes you up to the Langkawi SkyBridge. In a word, the view from up here is incredible – with seemingly endless vistas of mountain, rainforest, and ocean. There are other activities up here too, including the 6D Cinemotion, 3D Art Langkawi, and SkyDome.
Other, more exciting, on-land adventures include the Langkawi Canopy Adventures for a trail that's a mix of hiking, climbing, balancing, abseiling, and sliding through the jungle, or Umgawa Zipline Eco Adventures for jungle trekking and flying fox courses. Unfortunately, at time of writing, these two locations appear to be temporarily closed due to the COVID-19 pandemic. Here's hoping that they'll reopen soon or have reopened by the time you read this.
If that's not your jam and you prefer an activity that's more chilled, head over to Laman Padi – a rice garden and open-air museum that focuses on the history of rice cultivation. Alternatively, the Langkawi Craft Complex will give you a dose of culture as you watch artisans working their magic on centuries-old art forms such as ceramics, weaving, and batik among others.
It's also important to note, if you don't already know, that Langkawi is a tax-free island. What this means is cheap booze, chocolates, and shopping! The best place to do this is either in Kuah that has multiple shopping malls (particularly popular for branded crockery and homeware) or The Zon along Pantai Cenang.
Finally, if you're a digital nomad, there's also a co-working space in Langkawi called 1LGK. Head over to this community hub if you find yourself needing to double down on work or just need a change of scenery (working on the beach can be distracting).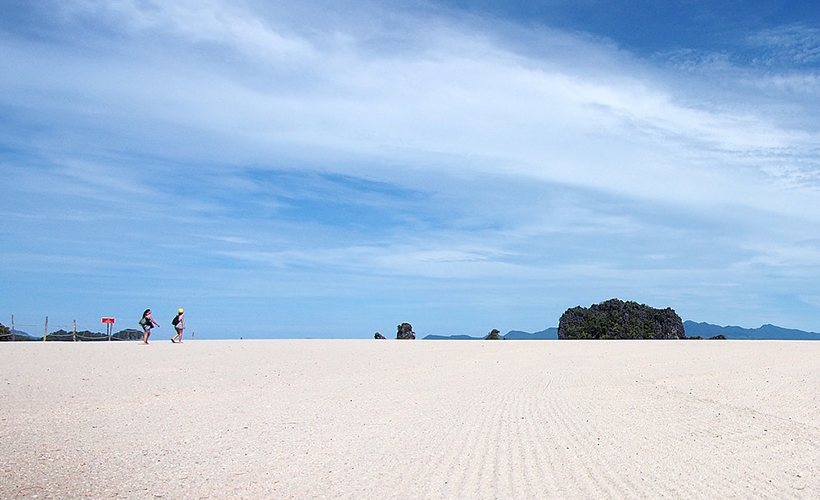 6. Beach, please
There are a number of key beach stretches on Langkawi's mainland, each with its own appeal. So, depending on what you're looking for or the kind of mood you're in, you can find the perfect hideaway or place to blowout.
Pantai Cenang: This is definitely Langkawi's most popular and busiest beach stretch. You can also consider it the heart of the island as it's dotted with busy bars (head over to Thirstday Bar & Restaurant for a night of fun), packed restaurants, resorts, water sports activities, and a bustling night market.
Pantai Tengah: Just past the main Cenang stretch is this quieter, but equally as nice stretch of beach. The sunsets here are particularly stunning. So go ahead and enjoy one with a cocktail in hand when at Yellow Beach Cafe with its laidback ambience.
Tanjung Rhu: Powder white sands, calm water, seclusion – this is the place to come to for privacy. Hop on a kayak and wander out to neighbouring islands or soak up the sun, just know that you'll get to do these things in relative peace and quiet.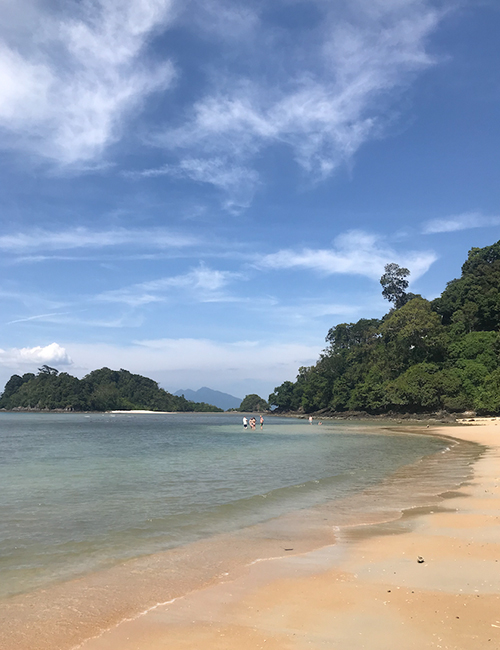 Teluk Datai: Boasting beautiful and calm, clear waters coupled with powdery golden sand, the Teluk Datai beach is private. So if you don't check in, you're going to have to sneak in. You can sneak your way in if you're hiking in the jungle nearby, just be mindful not to encroach on resort property, as you'll likely be asked to leave.
Pantai Tengkorak: If you can't access Teluk Datai, this is the next best thing. Translating to 'Skull Beach' in the local Malay language, Pantai Tengkorak is a short but beautiful shoreline with crystalline water. Note that this pristine beach is open to public, so it can get rather crowded on the weekends. If you'd like to enjoy it at its best, drop by on a weekday. There are no hotels along this stretch, so what you get is unadulterated nature – complete with a view of Thailand's Tarutao National Park across the water.
Kuah: Being situated on the more developed eastern side of the island, Kuah's beach is mostly ideal to just bersantai (lounge) at as the water isn't exactly clear. Not the best for swimming, but you can still catch a pretty nice sunset.
Pantai Kok: Although not the best stretch on the island, the beach itself is clean while its water is relatively clear. There's also plenty to do in the area, as the Langkawi Cable Car, Langkawi Sky Bridge, Telaga Harbour Park, and Oriental Village are nearby. Consider treating this as a pit stop if you've got a full day in the area, but watch out for those jellyfish!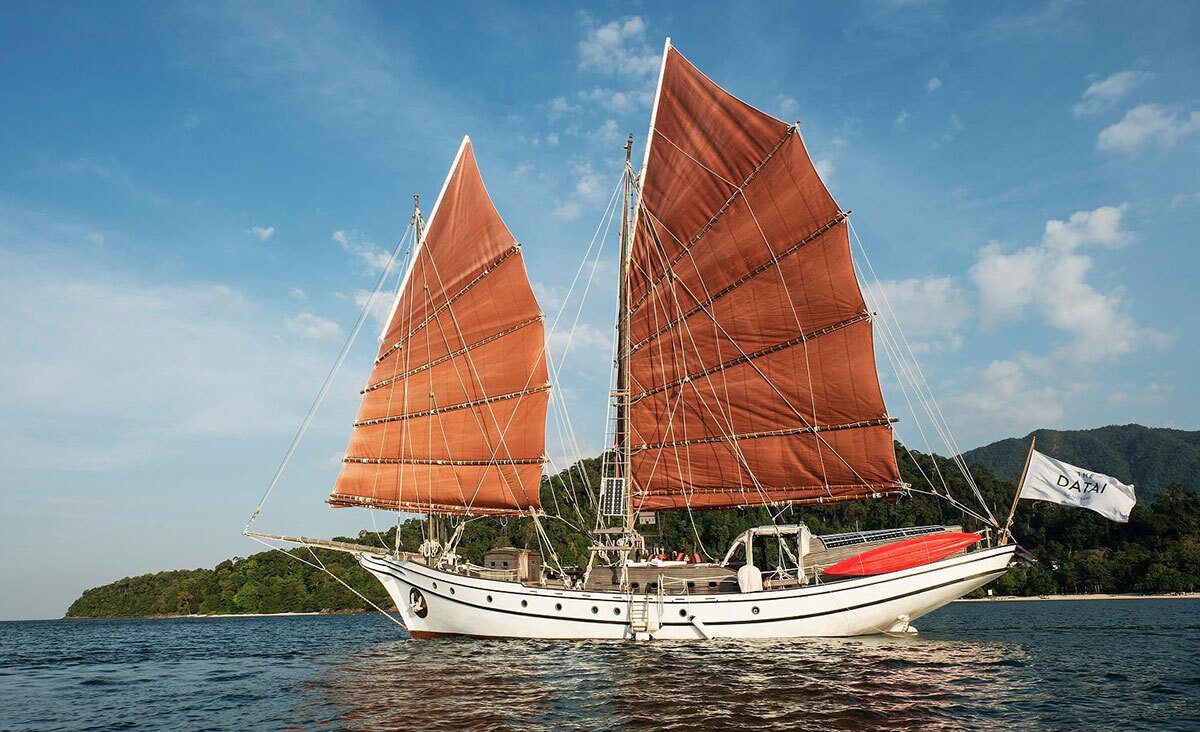 7. Water-y adventures
On the subject of the beach, you can do more on Langkawi's waters besides swim or watch the sun set. For those of you willing to go all out and splurge, then Naam's Paradise 101 Island is a must. This private island is a day-resort where you can play at the aqua park, chill, unwind, or party to your heart's content. This little hidden gem also boasts having what's touted to be Langkawi's hottest nightspot – OMG Bar & Restaurant. And yes, you can most definitely book out the entire island with your friends and family.
Also high up on the list of boujie things to do in Langkawi is rent a yacht (unless you're so boujie you have one of your own). The Datai and The Ritz-Carlton both have yachts for hire, and you can also make enquiries with Manta Blu Cruises on their sizeable catamaran that can fit a party of 10 easily.
With regards to water-related tours, Mega Water Sports will have you covered for jet ski tours, mangrove tours with eagle feeding, and banana boat rides (you can do a banana island drop with them). Head to one of Langkawi's smaller islands and islets like Dayang Bunting and a fishing village. There's also a Makan Makan package that's all about food!
In Langkawi, it's also totally okay to chase waterfalls. The three most stunning ones are Telaga Tujuh made up of seven intertwined natural pools, Durian Perangin Falls with its 14 tiers of water cascading down the slopes of Mount Raya, and Air Terjun Temurun located at Mat Cincang whose 30-metre drop forms a great pool for swimming in.
8. Where to eat
As with any destination flocked to by tourists, Langkawi has several dining options to choose from with myriad cuisine on offer. Here are some of the best, broken down by cuisine.
Chinese: Head over to Boat Restaurant in Pantai Tengah for reasonably-priced and delectable seafood. Serving mainly Chinese fare, you'll find some Thai dishes peppered onto their menu. A must-try is the Guinness Chicken.
Japanese: Cosy and casual, Unkaizan Japanese Restaurant is as legit as it gets when it comes to Japanese food on the island. Serving up fresh sashimi, sushi, and traditional fare including noodles (udon and soba), tempura, and grilled meats, Unkaizen's also an award-winning establishment.
Fusion: Designed by famed architect Bill Bensley, Kayuputi is a restaurant that's part of The St. Regis Langkawi and perched over the water. While its stilted sundeck is perfect for sundowners and cocktails, head into the main dining area for haute cuisine inspired by Asian flavours but prepared with French techniques – a winning combination! Take for instance the lobster tail with homemade sambal.
Thai: Being so close to neighbouring Thailand, you'll be able to find decent Thai food in Langkawi. The standout amongst them, however, is easily Wan Thai Langkawi Restaurant. From fiery tom yum to rich, creamy curries, you'll find that fresh seafood ingredients are the stars of the show.
Italian: Terrace is where to go if you want authentic, delicious, and hearty Italian food. This modern eatery is situated in The Danna and overlooking the island's largest three-tiered infinity pool. It's also walking distance from the beach, so once those hunger pangs kick in after a day of frolicking, head by for all-times favourites like pasta and pizza.
Malay: Relatively new to Langawi's food scene, Cili Kampung showcases authentic Malay food that's always, always, always prepared fresh using local ingredients. To be more specific, their menu is chock full of Negeri Sembilan dishes such as masak lemak (food cooked in coconut milk and turmeric among other spices) and dendeng (spicy dried beef).
Spanish: Vibrant, textural, aromatic, and packed full of flavour, Tapaz gives you all you could want and expect from Spanish food. Not forgetting, you can indulge your taste buds (the paella is a must!) while your eyes feast on a killer sunset view. Oh, and have we mentioned that the restaurant has a beer ATM? Yes, it's exactly what it sounds like.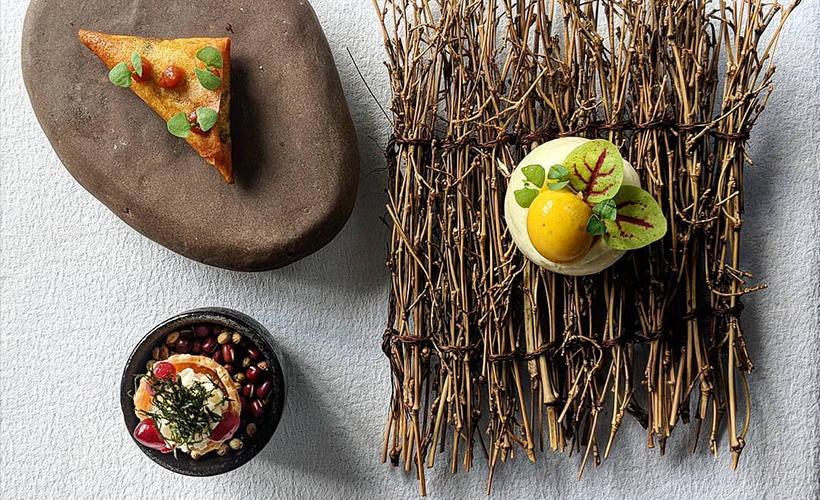 Have we totally whet your appetite so far? You needn't wait until you're in Langkawi to indulge in good food. Check out this list of amazing eats in KL!: 1 City, 10 Cuisines: Taste The World In Kuala Lumpur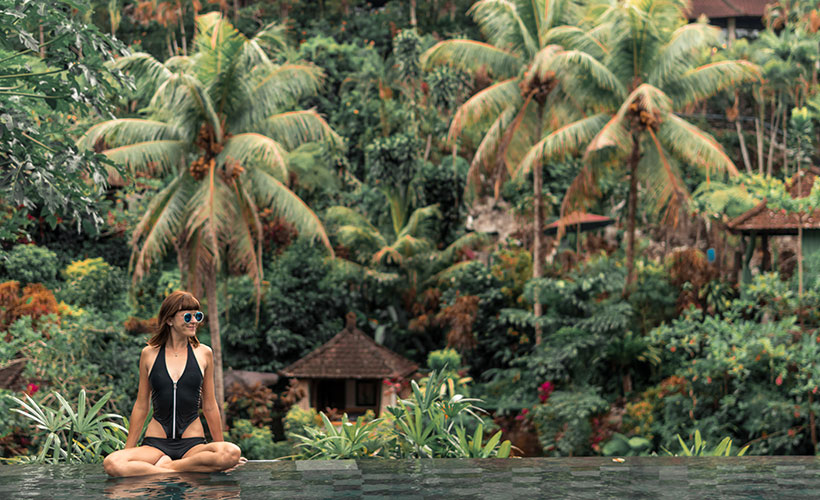 9. Dressing appropriately
In Langkawi, the locals are so used to seeing scantily-clad tourists and beachgoers around that they won't bat an eyelid. So go ahead and get decked out in your resort wear or flaunt that cute new bikini or swimsuit you've been wanting to don. This applies whether you're a local or foreigner. But of course, do dress to occasion. For instance, don't wear a bikini to the mall.
10. Personal safety
On this idyllic island, the closest you'll likely come to a snatch thief is a monkey that raids your hotel room. That said, these things do happen, although they're not frequent. Langkawi can be regarded as generally safe, but common sense applies. When walking by a road, don't let your handbag hang on your shoulder nonchalantly and it's probably not a great idea to walk down a dark alley alone at night. Stay safe with this female traveller safety guide and keep your belongings safe with these smart hotel security tips.