Rode on the Langkawi SkyCab one too many times, or looking for a better dining experience that's guaranteed to be worth every cent? Langkawi may be a small island that can be explored in just a few days, but the Jewel of Kedah has its charming hidden gems that not many tourists, or even locals, would know of. Find out about our insider's pick of the six best-kept experiences, dining options, and boutique hotels!
Must-try cafes and restaurants
The Kelapa Cafe by TRV Langkawi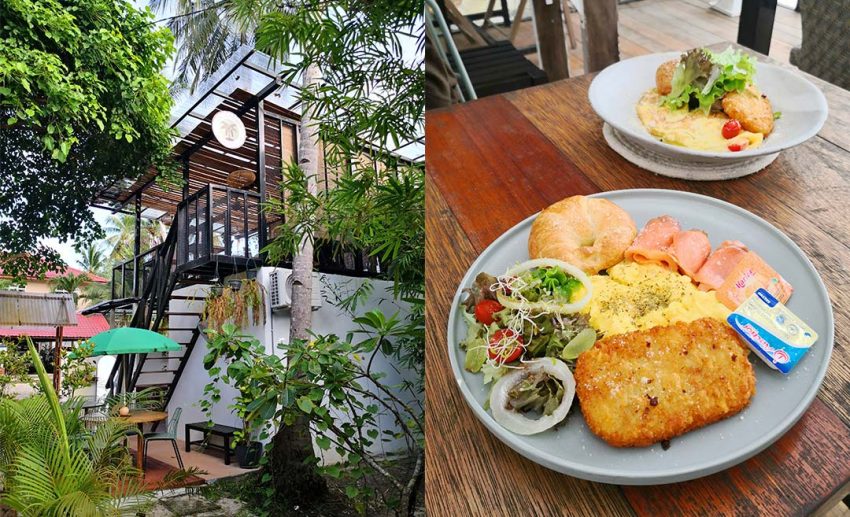 Tucked within Tanjung Rhu Villas, The Kelapa Cafe serves up healthy brunch meals and desserts. Here, you'll find breakfast is served throughout the day alongside their plates of pasta; but the main star at this cosy loft cafe is their desserts.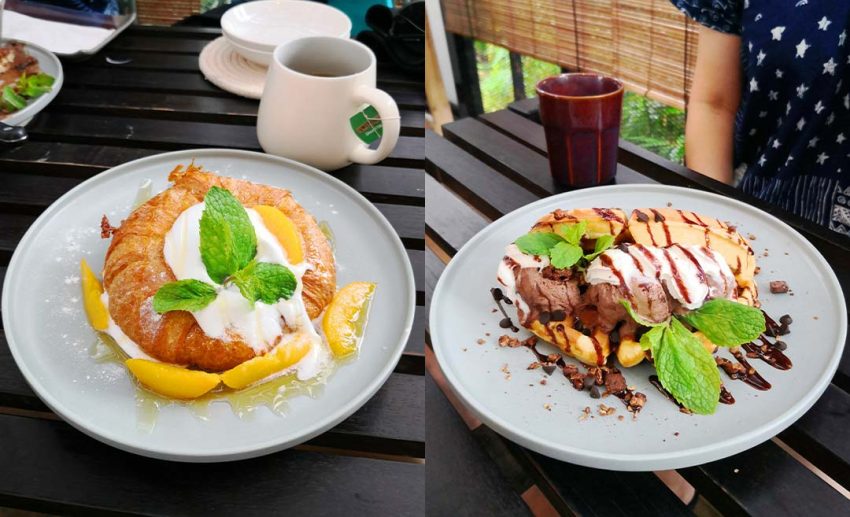 Although their chocolate waffle is their recommended dessert, we couldn't resist trying the limited-time Chantilly peach croissant waffle (now a permanent offering on the menu), which is a flaky croissant drenched in honey and topped with a generous serving of Chantilly cream and peaches.
Address: 61, Jalan Tanjung Rhu, Kampung Padang Lalang, 07000 Langkawi, Kedah
Operating hours: Daily from 9am – 5pm
MY French Factory Langkawi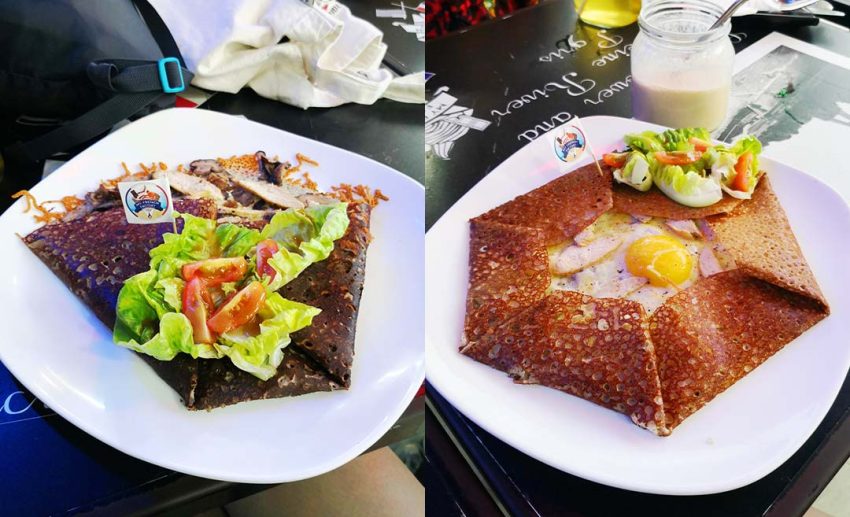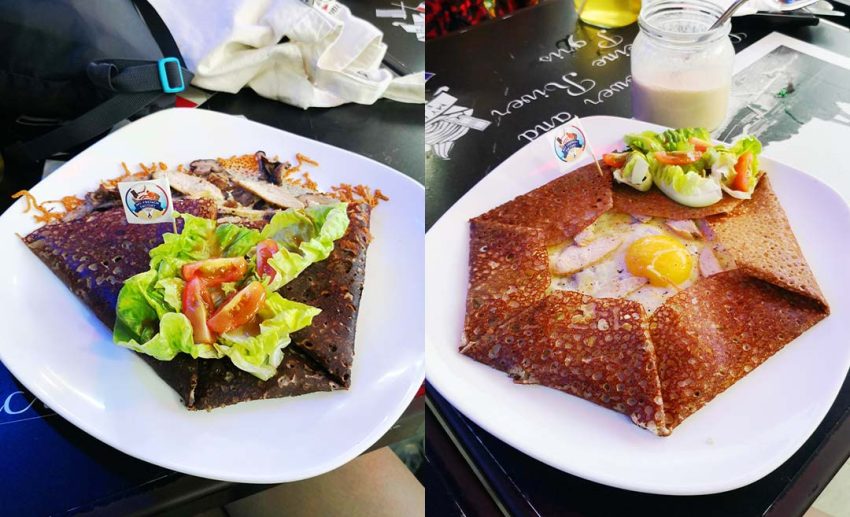 Conveniently located at Cenang Beach, MY French Factory Langkawi has been whipping up authentic french crêpes since 2014! We personally prefer their savoury (also known as salty) crêpes such as cheese, egg, and potatoes galette. For something sweet, go with the lemon crêpe or any of their Nutella crêpes.
Address: Jalan Pantai Cenang-Ground floor of the Langgura Baron Resort, Kampung Lubok Buaya, 07000 Langkawi, Kedah
Operating hours: Saturday to Wednesday from 12 noon – 11pm, Friday from 4pm – 11pm, closed on Thursdays
The Fat Frog Langkawi
Did someone say brunch with a view of the golf course accompanied by furry friends? The Fat Frog Langkawi is home to two resident dogs, cats, and not forgetting their ebony mare, Lady Luck!
Come for the view and pets, but stay for the feast that'll make your meat-loving friends drool. You'll love The Fat Frog's signature dishes: The Fat Frog Curry and Potato Puffs. Fun fact: most of the veggies used in their dishes are freshly picked from their organic garden.
Address: The Fat Frog, 99 East Estate, Jalan Padang Matsirat, Mk Ulu Melaka, 07000 Langkawi, Kedah
Operating hours: Wednesday to Monday from 12 noon – 4pm, 6pm – 10pm, closed on Tuesdays
Din Cafe
Hidden amidst the coconut trees by Tanjung Rhu beach is Din Cafe, that's also otherwise known as Warung Jalak Lenteng. This family-owned business is helmed by a chef who has experience working abroad at various luxury hotels, and the food here is not only affordable, but amazingly delicious.
Their local dishes such as the Laksa Lemak are a definite must-try, being made from the family's generations-old recipe. If you prefer to taste their Western menu, try their Seafood Carbonara and make sure to tell let them know you'd like extra fresh squid.
Address: Ayer Hangat, 07000 Langkawi, Kedah (next to Tanjung Rhu Villas)
Operating hours: Saturday to Thursday, 12 noon – 11pm, closed on Fridays
Kolma Langkawi
Good coffee, guilt-free desserts, and vegan-friendly eats, anyone? Langkawi's first plant-based cafe is hidden within a kampung house, just a 15-minute walk from Pantai Tengah.
From sushi bowls to plant-powered bagels, smoothie bowls to bliss balls, their meals are not only a treat to your taste buds, but oh-so-Instagrammable! A must-try is their Buddha Bowl and their Dirty Chai Latte with Oat Milk.
*As of 6th July 2023, Kolma is temporarily closed.
Address: Kolma Langkawi, Jalan Pantai Tengah, Kampung Lubok Buaya, 07000 Langkawi, Kedah
Operating hours: Thursday to Sunday, 9am – 6pm
Picturesque stays
Found Mansion Langkawi
This newly-built, boutique retreat is operated by Hidden Langkawi, a popular beachside bar located along Pantai Tengah. Built with the inspiration of Langkawi's biodiversity, Found Mansion features shell hut private rooms for two with a tropical garden view.
Clean, minimalist, and chic, this new holiday residence is perfect for couples seeking a romantic island vacation. Breakfast is served throughout your stay and you may even opt to enjoy it in the pool. To reserve, send them a message via their Instagram page!
Address: LOT 1694-1, Kg Padang Puteh, 07000 Langkawi, Kedah
Things to do
Ilham Ceramic Studio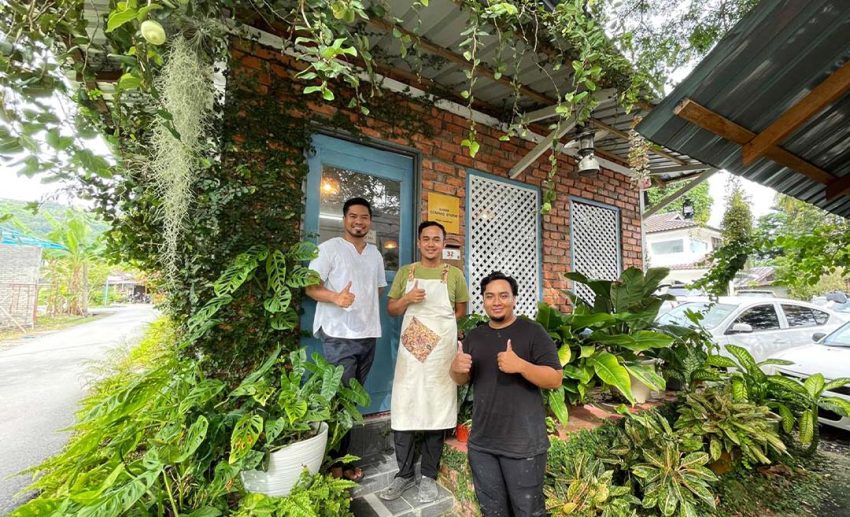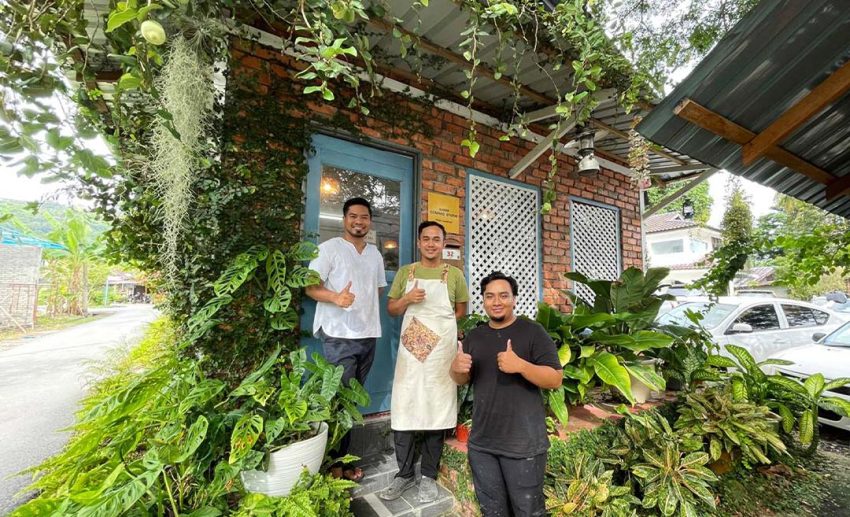 Grab some dining and kitchen necessities from this ceramic studio located in a quaint red-brick cottage. Perfect for your own dinnerware collection or as a practical souvenir, Ilham Ceramic Studio has tonnes of colourful clay works at affordable prices.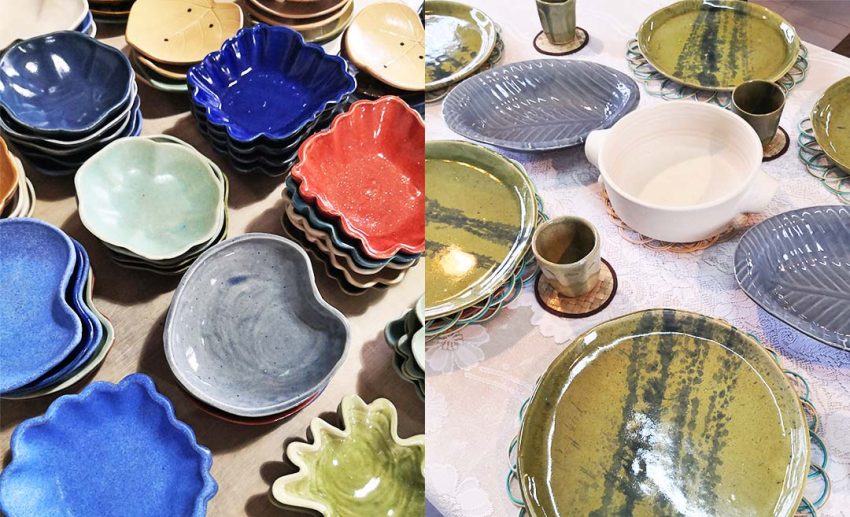 Radzi, the owner of the studio, handmakes all of the pieces with his team of artisans and his works are also used in luxury hotels such as The Datai and at Four Seasons Langkawi.
Make a trip to his studio located in Kuah town, and you'll get to enjoy 10% off your purchases. Otherwise, you can catch the artist at The Langkawi Craft Centre on Fridays to purchase his creations.
Address: Kampung Bendang Baru, 07000 Kuah Kuah, 07000 Langkawi, Kedah
Operating hours: Saturday to Thursday from 9am – 5pm, closed on Fridays
Maya Seri Spa & Beauty House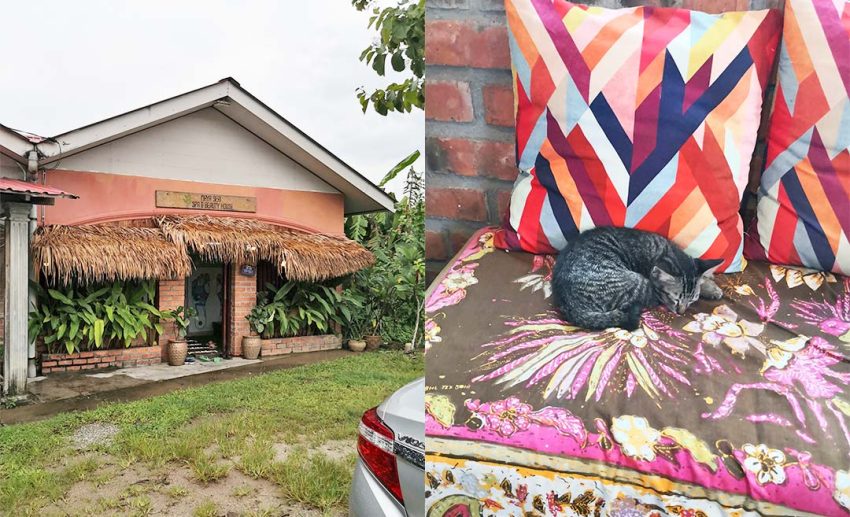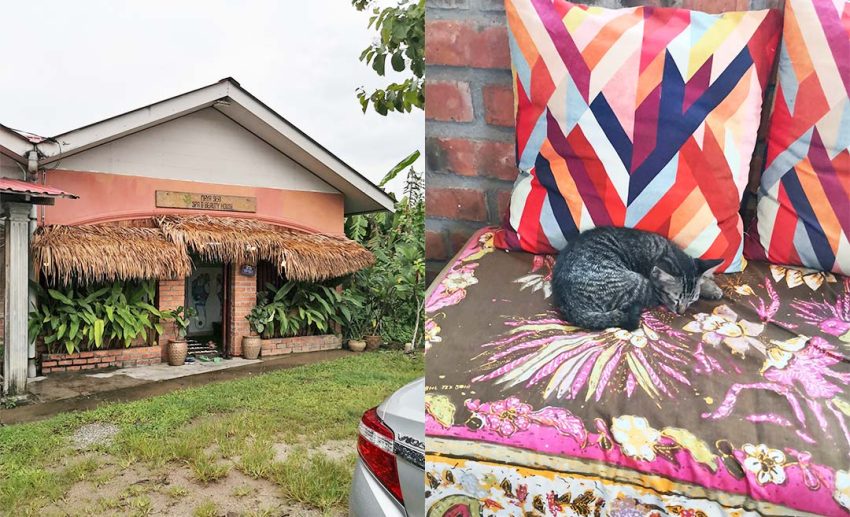 After a weary day of exploring, give your body a well-deserved pampering session at Maya Seri Spa located at Ayer Hangat, just down the road from the Ayer Hangat Night Market happening every Friday.
Affordable, clean and professional, you can get an hour-long, authentic Balinese massage here for only RM79. This spa accepts men and women, and for couples, try the spa packages starting from RM180 onwards per pax. Did we mention that they have resident kittens here for you to cuddle with as well?
Address: 8, Jalan Ulu Melaka, Bohor Merah, 07000 Langkawi, Kedah
Operating hours: Daily from 11am – 10pm
*All images by Sue Ee Teh unless stated otherwise.