When anyone thinks of a holiday in Pahang, what usually comes to mind is highland hopping between Genting Highlands, Cameron Highlands, and Fraser's Hill — or even getting beached at the likes of Cherating. But what if I told you there's a luxury getaway smack bang in the teeny tiny town of Gambang? We're talking about a property so plush that it's even a member of the illustrious Small Luxury Hotels of The World collective. And, yes, it's in Gambang — the university town. You read that right.
We're talking about the award-winning Mangala Resort & Spa.
If I've piqued your interest as to why there would be a 5-star resort in the literal middle of nowhere, well, why not? Mangala's a cleverly-established property — it's just about two hours from Kuala Lumpur, is a self-sufficient resort with plenty of space to do things so you'll never need to leave, and it's over 60 acres of land that has a truly special story.
Setting itself apart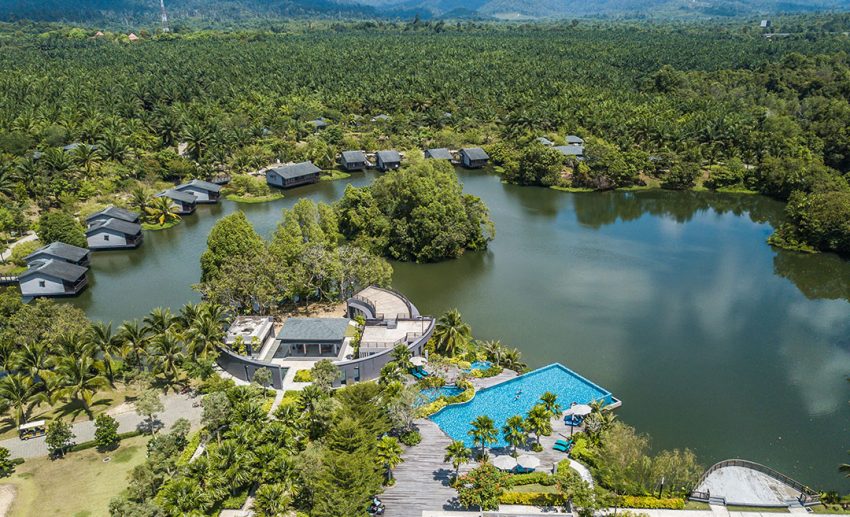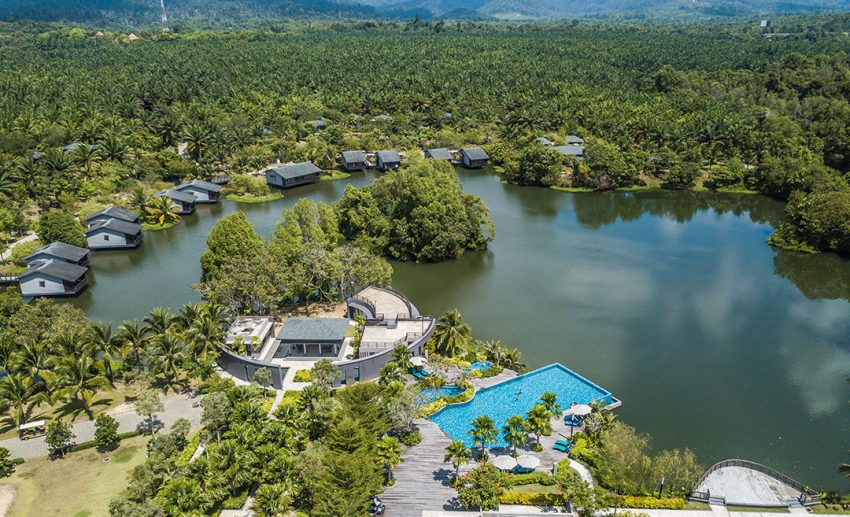 I've had the privilege of checking in at some of the world's most unique properties, but never have I heard a tale as unique as this.
Once a barren mining land, it's hard to imagine that nothing would or could grow here not too long ago. But I saw the photos and videos myself — the area was a desolate wasteland that was dry, hot, and didn't look like it could amount to much. But with sheer grit and determination, Mangala's founder treated the soil for many years, completely transforming it into the lush and green property it is today.
Going green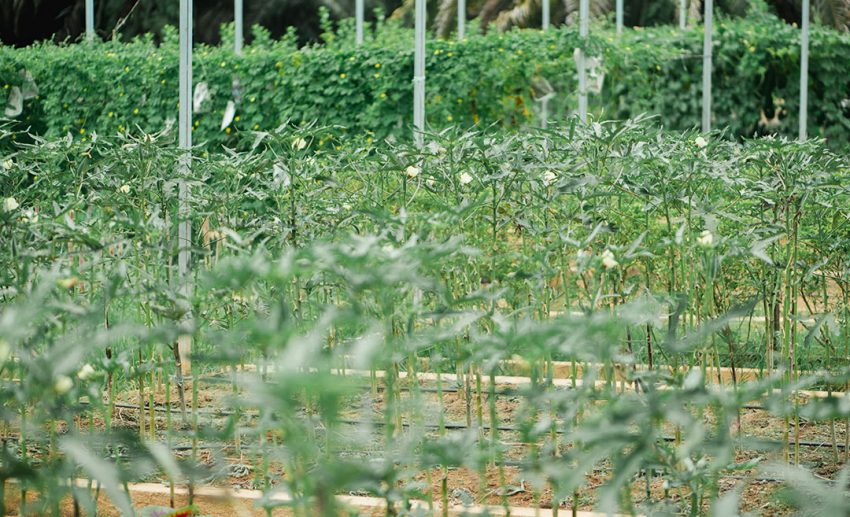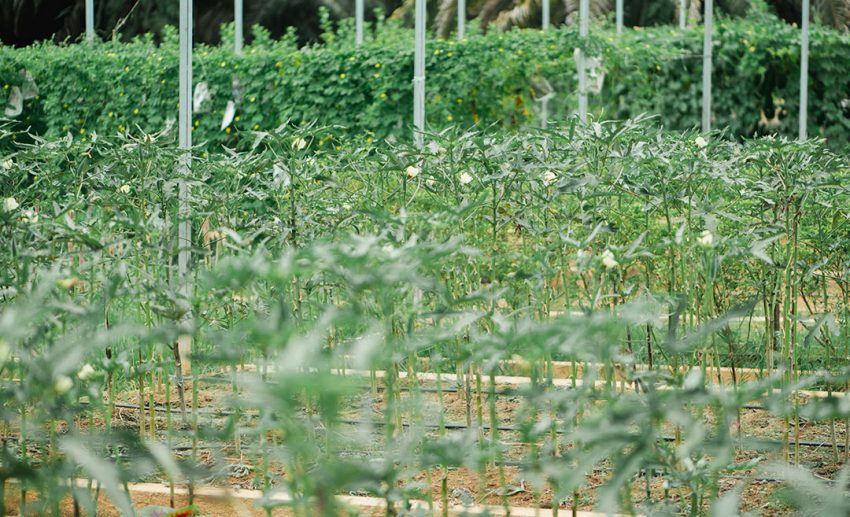 Aiming to be as self-sufficient and Earth-friendly as possible, the 65-villa resort is built to accommodate the surrounding area and not the other way around. Thus, you'll see that Mangala's 65 villas are laid out to make the best of the existing lay of the land and built within what is a massive plantation (a revenue stream for the property).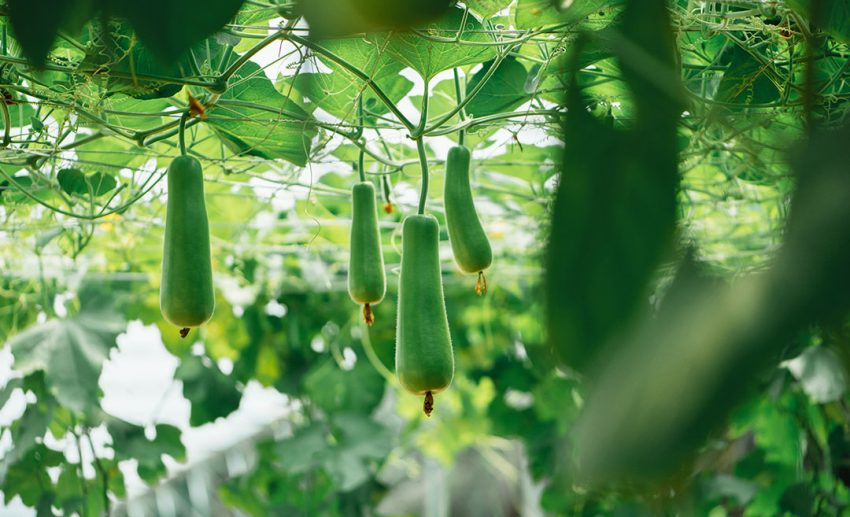 Mangala also sources much of its fruits and vegetables used in the Lakeside Restaurant from the property's own farm. In a massive space dedicated to the cultivation of dozens of varieties of local fruits and vegetables, I was pleasantly surprised to see all sorts of yummy greens thriving in-house — such as chilli, eggplants, lady fingers, dragonfruit, papaya, and aloe vera. As a result, all Mangala needs to source externally are meats, seafood, and imported fruits or vegetables that can't be grown here (like blueberries) or what's not ripe on the farm.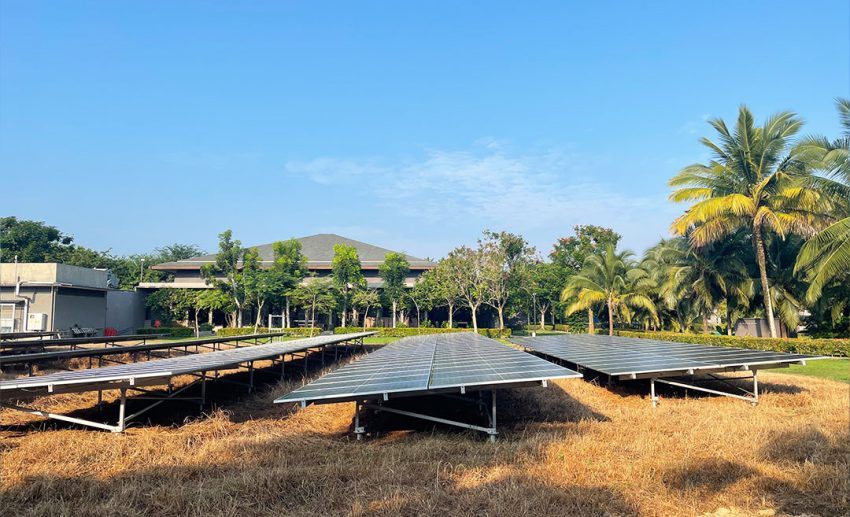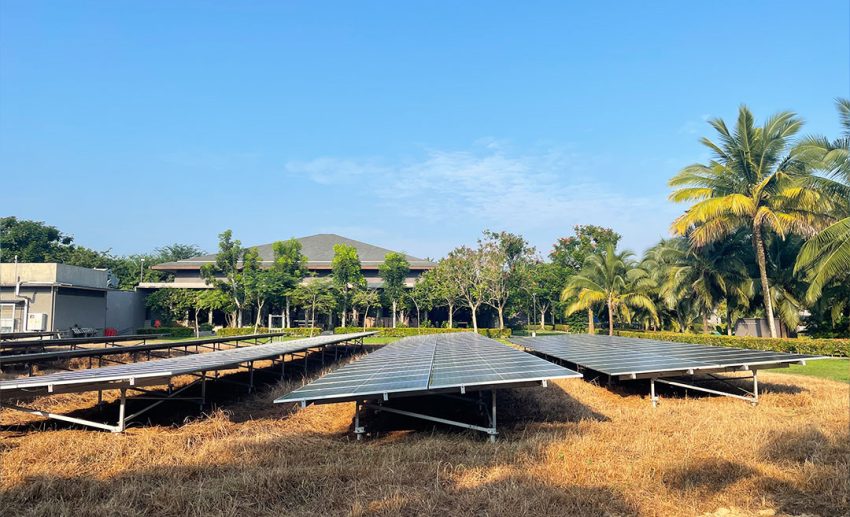 Adding to its green initiative, Mangala also recently installed a solar farm on the property. Although it doesn't allow the property to rely solely on solar energy, it's a great leap forward!
Designed from dreams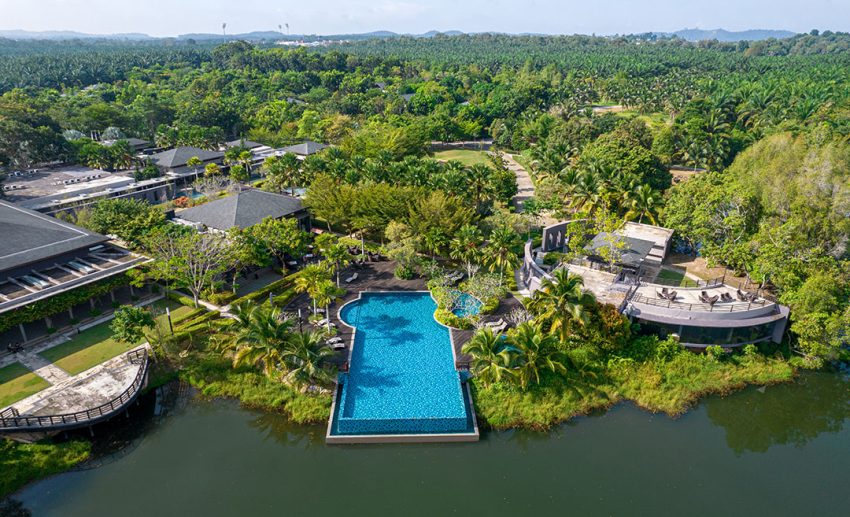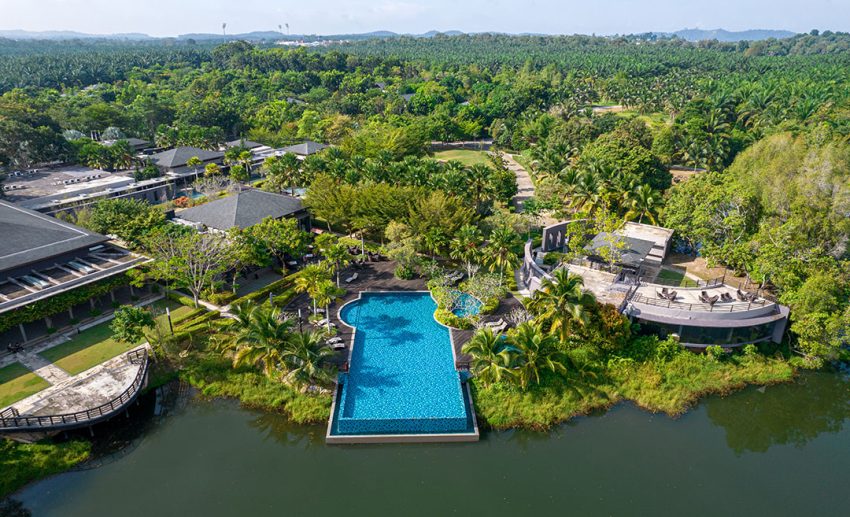 In terms of design, Mangala's wide open spaces and near-symmetrical layout are clearly highly considered. Pairing dark woods with muted greys and concrete, the lush nature here is the highlight — both aesthetically and in terms of entertainment (which we'll tell you all about later on).
What's also interesting to note is that the name Mangala means auspicious in Sanskrit. So, the villa names are also Sanskrit words that have to do with water, like a tribute to the lakes the property envelopes.
There are three types of villas here — the Sara Villa (a wetland cottage), Jala Villa (overwater villa), and Amani Villa (orchard villa). You can bet that all 65 of Mangala's villas are nature-insured and respect the surrounding greenery, allowing it to flourish between each structure. And in the case of the Family Villa I stayed in, it flourished within too!
While guests can take their pick from a range of luxurious, private, and tranquil villas, my daughter and I got to take full advantage of a spacious and comfortable stay in one of Mangala's three Family Villas. The two-bedroom Vana Pool Villa is the stuff of dreams — for kids and adults alike. Set within a palm forest and made up of three pavilions within a private enclosure – two bedrooms and an all-glass panel living area – it allows a family to stay together in a private space while still maintaining their personal space.
The first chamber is a master bedroom fitted with a king-sized bed, while the other bedroom is equipped with two twin beds. Both bathrooms come with an outdoor shower and a freestanding bath. But the main highlight — the two plunge pools on either side!
As I'd mentioned, Mangala goes the extra mile in its efforts to keep green and encourages its visitors to appreciate nature. And that includes the local wildlife.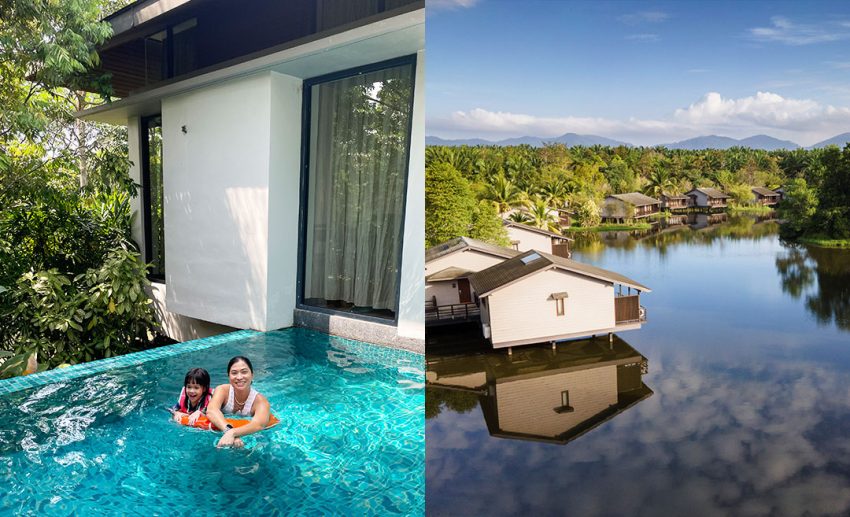 Whether you're taking a dip in your villa's pool or embarking on a nature walk around the property, expect to meet some furry and slithery critters. While the lakes are teeming with fish, you'll also find many a biawak (monitor lizard) basking in the sun, and don't be surprised to spot the occasional field mouse. You're on a plantation, after all. There are also several kinds of rare bird species that can be spotted here, so if you happen to be a birder, you'll be thrilled. If you're not, several signs dotted around the property tell you what you're looking at or what to look out for.
Relax, recharge, enjoy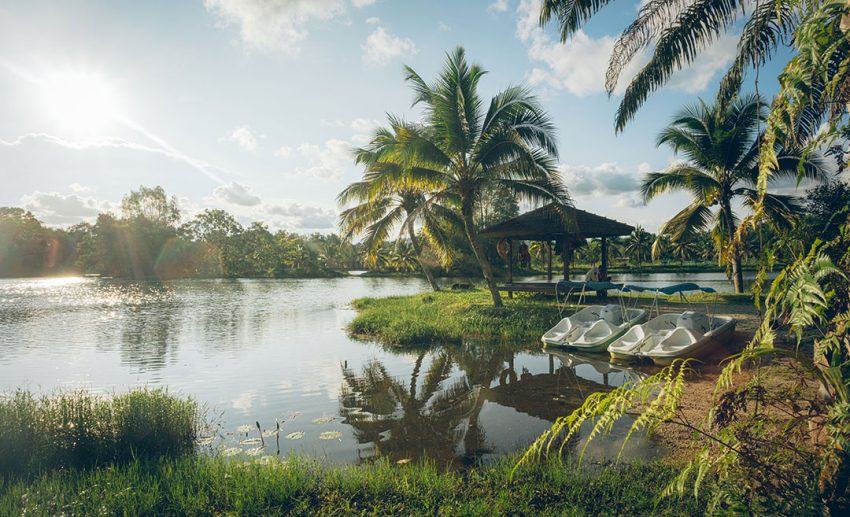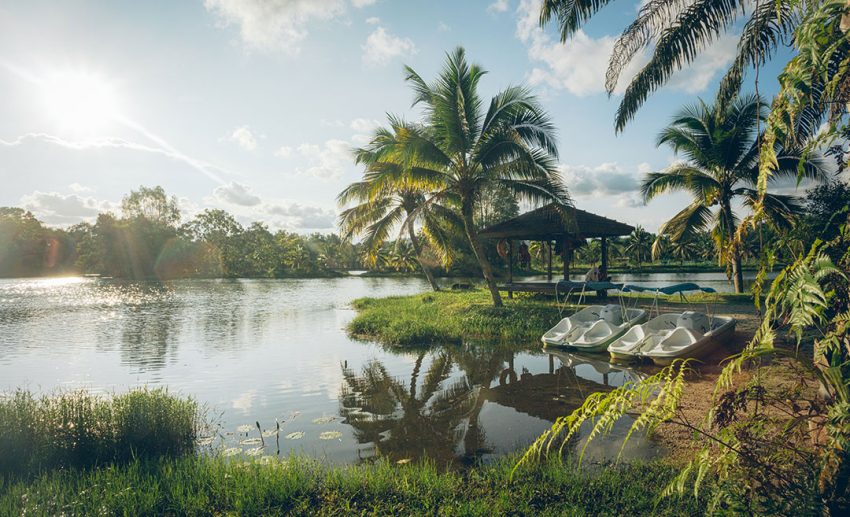 Ultimately, Mangala is a resort and spa, so it delivers on the promise of myriad activities and relaxation. You really needn't leave Mangala because there's so much to do; besides being self-sustaining with its food and energy, it's self-sufficient in terms of entertainment.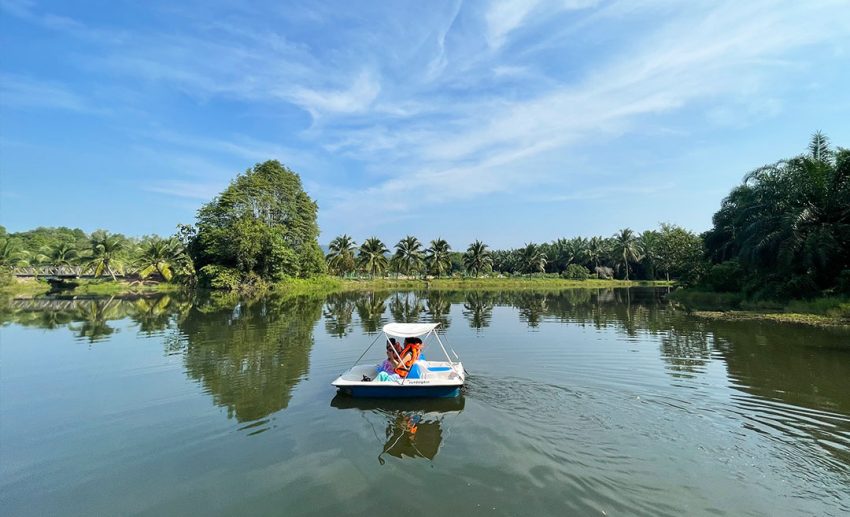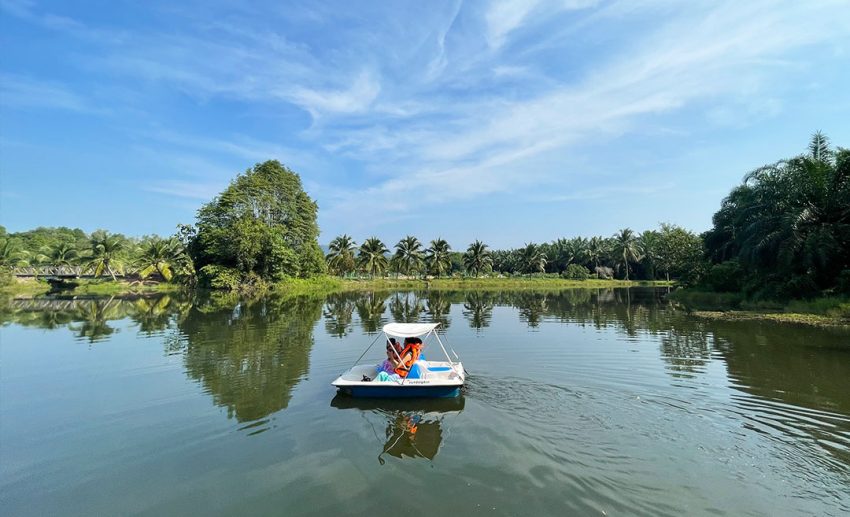 Make the most of your time here by visiting the recreational centre. A buggy ride away from the villas at one of the property's three man-made lakes, you can indulge yourself with a spot of archery and paddle boat around the lake. Besides that, kids can feed the fish at the main lake before taking a dip at the communal infinity pool overlooking a sweeping vista of greenery and emerald lake water. Exploring is also an option, as guests are invited to rent bikes from the lobby to ride around as they please.
And once all the fun and games have tired you out, it's time to make your way over to Mangala Spa. Offering a series of restorative and rejuvenating treatments, I got to try the house's Signature Massage, and a detox bath followed that.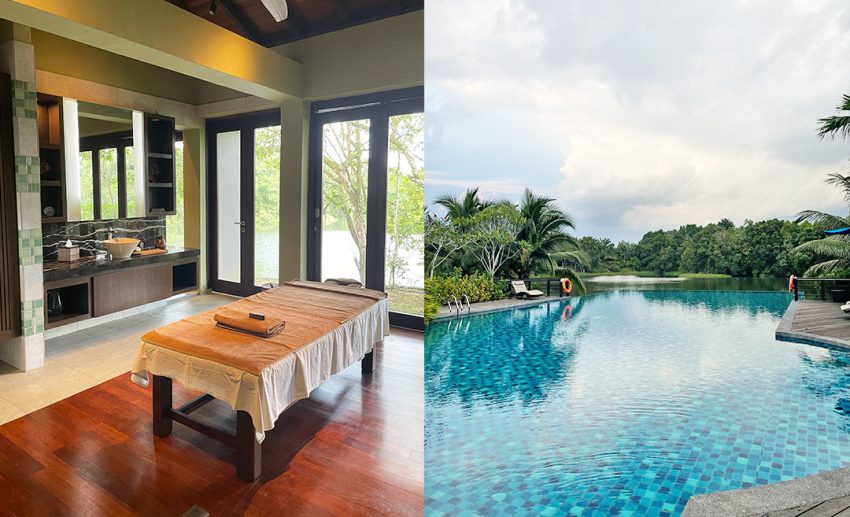 The therapy started with a delectable welcome drink brewed with pandan, lemongrass, ginger, tamarind, and brown sugar. Of course, these were blended from scratch with ingredients from the farm! Then, having been soothed, I made my way to a gorgeous treatment room overlooking the lake and the main lobby area. Here, I literally felt my stresses melt away in Christine's good hands. Using medium to strong pressure, I was thoroughly kneaded and unknotted with a housebound of oils — a unique coconut oil-based blend imbued with pandan, kaffir lime, and ginger. That sent me right to la la land.
To culminate, I got to splash about in a warm detox bath featuring pure pandan juice with kaffir lime and jasmine flower — a blend that kills germs and rejuvenates the body. It was sheer bliss!
A sprinkle of fairy dust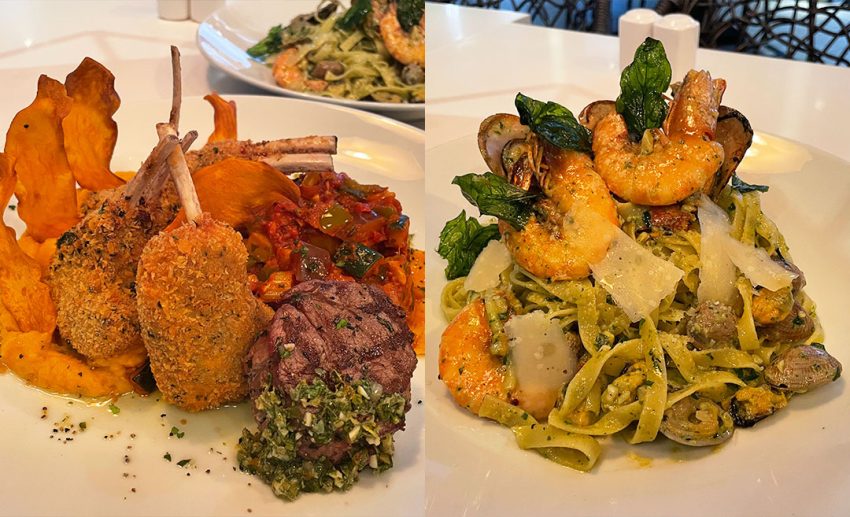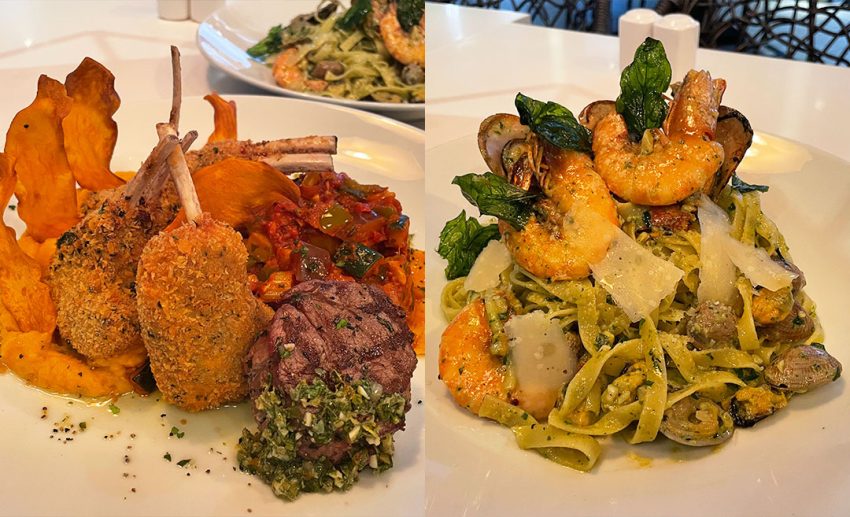 While a property may have all the trappings of luxury and comfort, what makes a stay on any resort truly magical are the little extras — such as the activities and service. Oh, and the food, of course. What kind of Malaysian would I be if I didn't tell you about that?
There's the option to go full board during your stay here, but otherwise, you may opt to order a la carte from the Lakeside Restaurant's wide menu that serves up both Asian and Western cuisine. All meals from breakfast to dinner are served at this all-day dining hall that also features a buffet line.
To put things succinctly, we were overfed. At this farm-to-table concept restaurant, generous portions and bold flavours are always the order of the day. As mentioned, Only the meat and seafood are brought in, along with some fruits that don't grow locally. Even then, they're brought from nearby suppliers, thus also lessening the restaurant's carbon footprint. If you're unsure what to order, we definitely enjoyed the hearty congees at breakfast, the ayam masak merah (chicken in a sweet and spicy red sauce), and the fried crabs.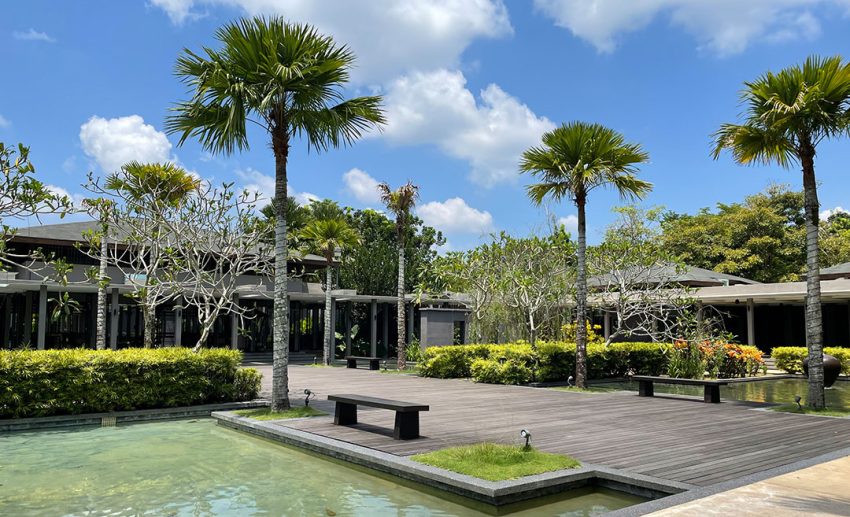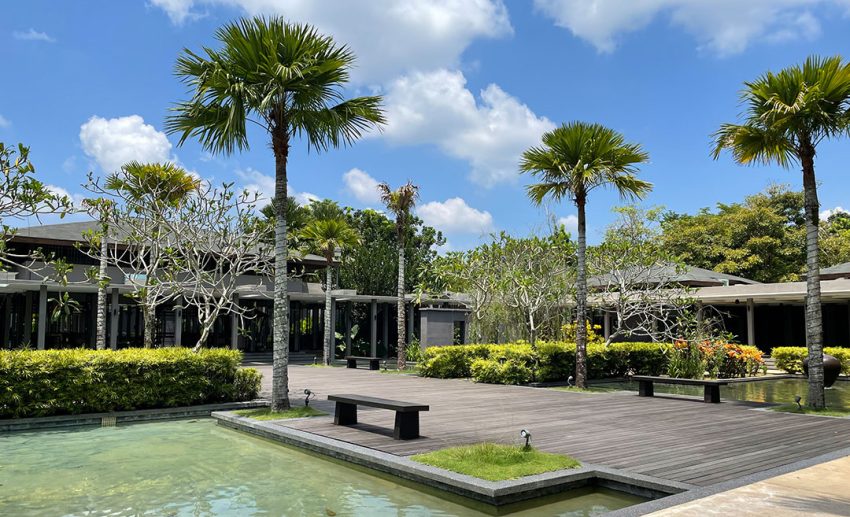 Adding to the magic is their service. This is a property where the staff will greet you (and your kid) by name and even send the little one a chocolate banana milkshake while she's splashing about in the communal pool because they know she loves it so much.
As I said, it's the little extras that make a marvellous place a magical one. So, could Gambang be my favourite spot in Pahang? The tiny town may very well be, but purely because of the hidden gem of a resort it holds.
GREAT GIVEAWAY ALERT!
Want to win a stay at this picturesque property? Well, all you have to do is answer the question and follow the steps in this form. The correct answer gives you a point, while every additional action you take gives you additional points. So, if you want a higher chance of winning this competition, share it! You'll get three bonus points when your friend joins the giveaway to help increase your chances of winning.
---
Win a 2D1N stay at the award-winning Mangala Resort & Spa!
Terms & conditions:
Applicable for residents in Malaysia aged 18 and above.
Spam/giveaway accounts will be disqualified from the giveaway.
The giveaway ends on 30 September 2022 at 23:59.
One (1) winner will be announced on 3 October 2022 in the comments section of the giveaway post and on Instagram Stories.
The winner will be selected by Zafigo and all decisions are final.
Winners will need to DM their full name, phone number, address, and email to Zafigo.
Zafigo will arrange shipping of this giveaway's voucher to the winner.
Prizes are not exchangeable for cash/credit/other items or vouchers, in part or in full.
The voucher cannot be sold.
By participating in the giveaway and being selected as the winner, you consent that your name, content, and any photos or videos related to this giveaway be published on Zafigo's social media channels and any other publications.
Zafigo reserves the right to cancel and/or change the terms and conditions, prizes, and plans at their discretion without any prior notice.
Zafigo is not responsible for any claims incurred by the winner due to the cancellation/changes of the giveaway.