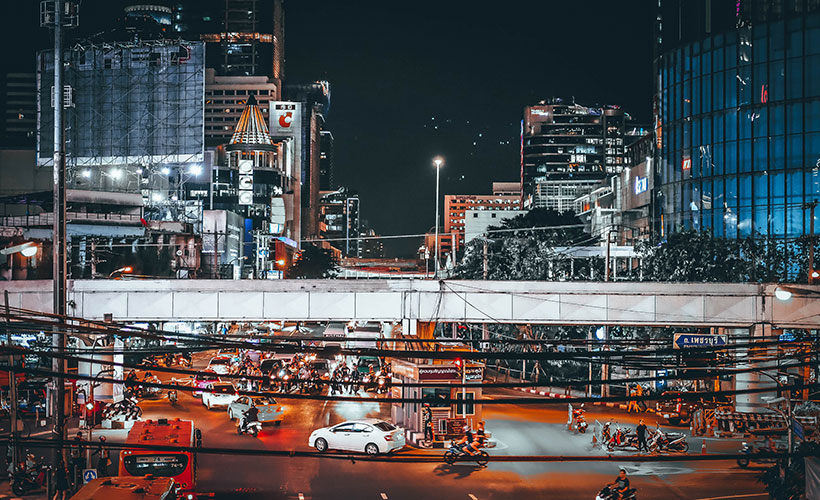 The Banana Pancake Trail started out as the Hippie Trail. In the 1960s, many people from Europe and the US travelled to Asia to immerse themselves in new cultures and experiences. They were drawn in by the allure that the eastern religions and philosophies offered. Even celebrities such as The Beatles went to India to learn about meditation – which has probably inspired many hippies to follow in their footsteps.
During this time Khao San Road in Bangkok, Thailand and Kuta in Bali, Indonesia grew into popular backpacking destinations. Here, travellers met other adventurers and heard whispers of off-the-beaten-track areas like Chiang Mai, Thailand and Vang Vieng, Laos. Over the years, what were then off-the-beaten-track destinations became some of the most visited places in Asia. And so the Banana Pancake Trail was born.
Named after the sticky, sweet food served by street vendors and guesthouses at its various stops, the Banana Pancake Trail is the perfect route for newer travellers to start a Southeast Asian tour on while offering plenty of opportunities for more seasoned travellers to venture off the beaten path. Travelling along the trail is usually cheap (unless you want to splurge), easy, and relatively safe. There's plenty to see and do and lots of culture to take in while having the option to indulge in some western food or home comforts if all these new experiences become overwhelming.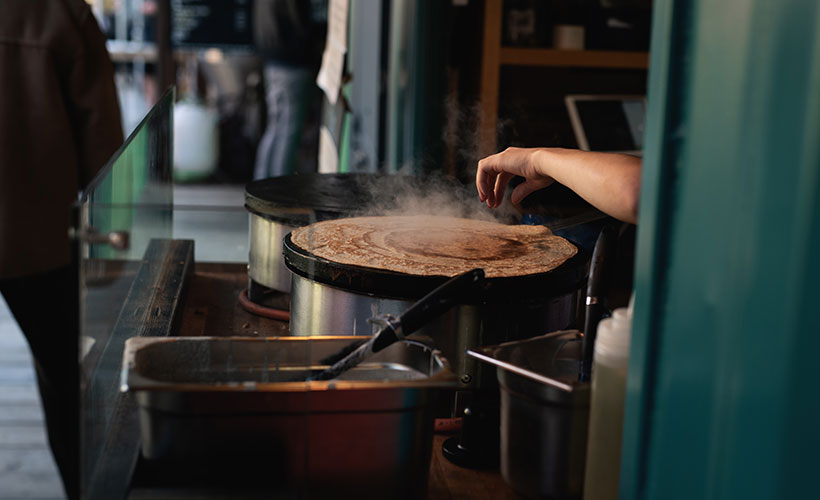 The trail itself isn't a formal route, but rather a loop of places that tourists (usually first-time visitors) generally follow when they travel throughout Southeast Asia. It's like a superhighway littered with hostels, guesthouses, bars, and restaurants. It combines local culture with the comforts that one might have at home. Meaning to say that on one day you might enjoy a phad Thai (Thai fried noodles) and a Big Mac the next.
Here are some of the most famous stops along the Banana Pancake Trail: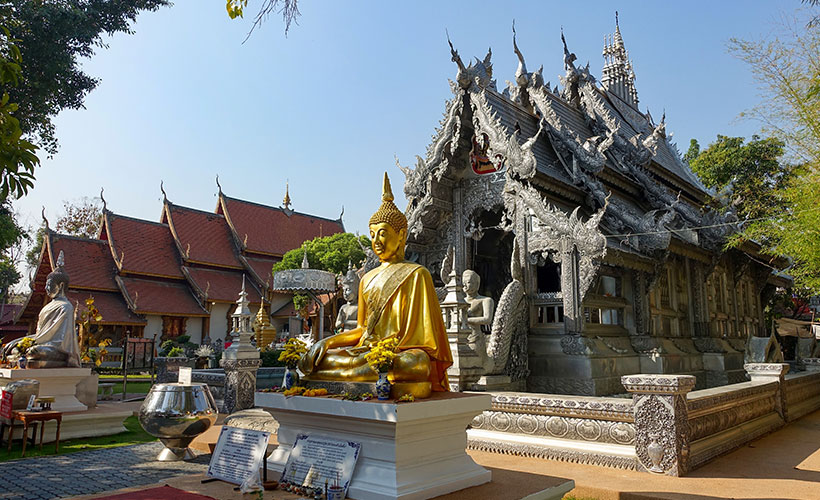 Thailand
· Khao San Road – this is supposedly the heart of the Banana Pancake Trail. It's the perfect spot to party and meet (a lot of) other travellers.
· Chiang Mai (and Pai) for some relaxing.
· Koh Tao to learn scuba diving (or try Koh Lipe for somewhere quieter – but also more expensive).
· Railay in Krabi is great for chilling on the beach and rock climbing.
· Koh Phangan for massive full moon parties (we're talking between 10,000 and 30,000 people).
Laos
· Vientiane is great for biking, trekking, swimming, and spas – oh and did I mention the food?
· Vang Vieng is famous for tubing and making new friends.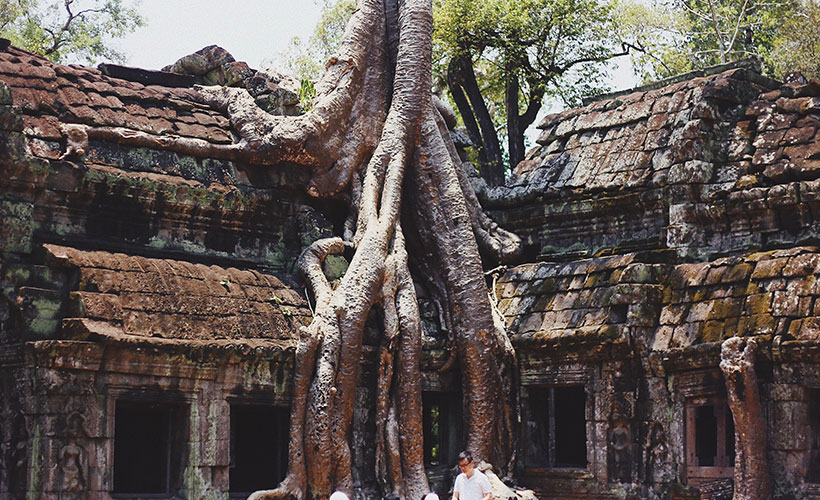 Cambodia
· Siem Reap to visit the Angkor Wat temples.
· Sihanoukville to relax on the beach during the day and barhop at night.
· Phnom Penh to see the genocide museum and Royal Palace.
· Visit the Killing Fields – a number of sites throughout Cambodia.
Vietnam
· Ho Chi Minh City – enjoy street food, markets, and boutique hotels. Visit Ben Thanh Market and the War Remnants Museum.
· Da Lat is slightly off the beaten track with some of Vietnam's best coffee.
· Hanoi is a French colonial city that features ancient pagodas and plenty of museums. Don't miss the water puppet theatre.
· Hoi An – very touristy but also a great place to buy textiles or have clothing tailor-made.
· Nha Trang boasts the largest beach resort in Vietnam.
· Ha Long Bay is unforgettable – get on a boat and take in the impressive limestone karsts and islands.
Some more 'recent' additions to the Banana Pancake Trail include: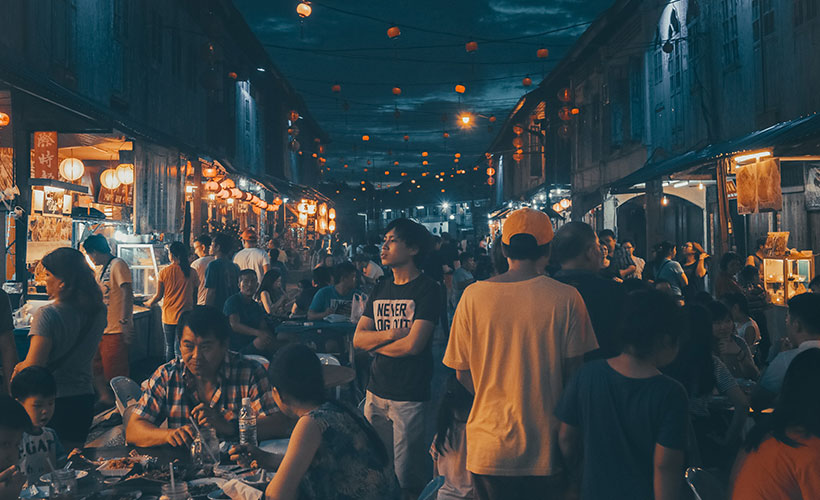 Malaysia
· Penang for parties and amazing food plus seeing the incredible street art.
· The Cameron Highlands for trekking.
· Kuala Lumpur to see the Petronas Towers and visit some sky bars.
· Borneo for outdoor adventures.
· Perhentian Islands for some amazing diving.
Indonesia
· The Gili Islands for yoga, scuba diving, and parties.
· East Java to climb Mount Bromo.
· Bali – Kuta for parties and surfing, Ubud for yoga and spiritual experiences. And of course, the many temples in the area.
· Venture far out to Flores and the Komodo Islands.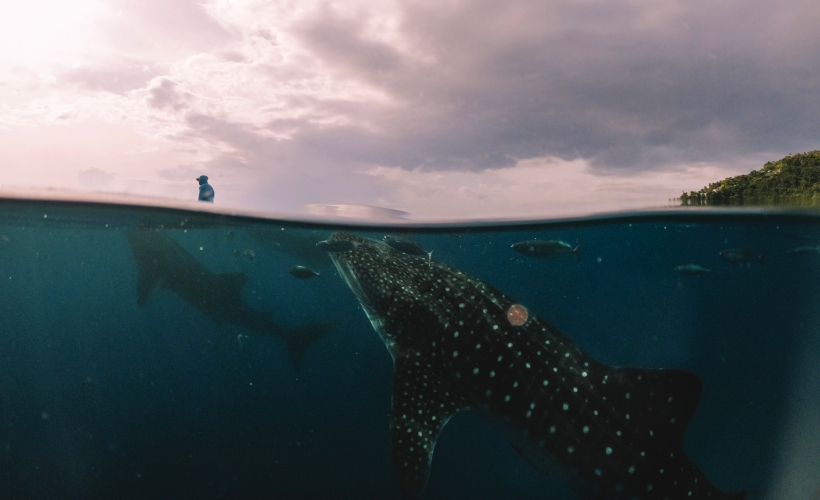 The Philippines
· Boracay for parties, white beaches and kite surfing.
· Palawan – Coron for wreck diving and El Nido for island hopping.
· Cebu for water adventures.
India
· Goa for beaches and parties.
· Varanasi for spiritual retreats.
· McLeod Ganj to visit the home of the Dalai Lama.
· Manali for outdoor activities.
· Rajasthan for adventures in the desert.
Myanmar and even Nepal (the home of Mount Everest's Base Camp) have also become a part of the trail in recent years.
Get all the latest travel stories from Zafigo. Follow us on Facebook, Twitter, and Instagram