A visit to Penang means lots and lots of eating, but in a city where good food beckons from every corner, street stall, trendy café and brightly-lit food court, how do you make the most of your days on the island? If you're staying at Royale Chulan Penang, we have you covered. These eight popular food spots are within easy walking distance from the hotel, so you're never too far from a good meal, from breakfast all the way to supper!
262 & 264 King Street 
Opens 12pm-3pm and 6pm-9pm, Thursday to Monday
They started with the four-table Café Amelie, which had quite a cult following before it unceremoniously closed down. The same couple behind the quirky eatery then re-emerged on George Town's F&B scene with the equally charming Cozy in the Rocket, where they cemented their reputation as among the best fresh pasta makers in the city. Just as it seemed like they were here to stay, Cozy, too, folded but all is not lost. They have since resurfaced as Italian bistro Jaloux. Pasta remains their signature and they have kept many of their popular variants from Cozy, including the classic carbonara that features a raw egg yolk in place of cream, as is the authentic Italian way.
No 1, India House, Church Street Ghaut
Opens 9am-5pm, Monday to Saturday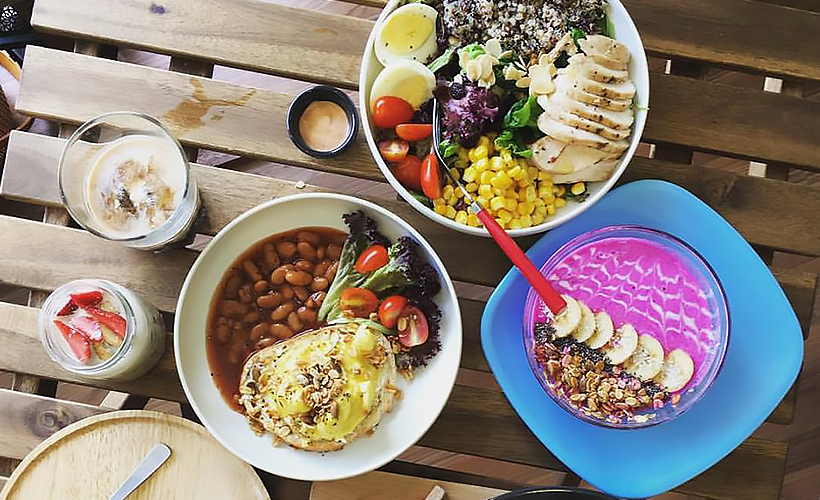 Eating out in Penang is always a risky affair for the waistline, so you'd do well to get a healthy start to your day with breakfast at Shia's. Husband-and-wife team Ke Wynn Lee and Alishia Lim are both health buffs as well as certified fitness trainers, so you can trust them to serve guilt-free, nutritionally-balanced food. The smoothie bowls are among their bestsellers, made upon order and topped with generous amounts of fresh fruits, superfoods such as chia seeds, and their signature low-sugar homemade granola. Need a quick pick-me-up? Try their Super Almond Milk Latte, available in six interesting flavours including Spiced Beet and Golden Turmeric.
1 Bishop Street
Opens 12pm-2.30pm and 6pm-9.30pm, Wednesday to Sunday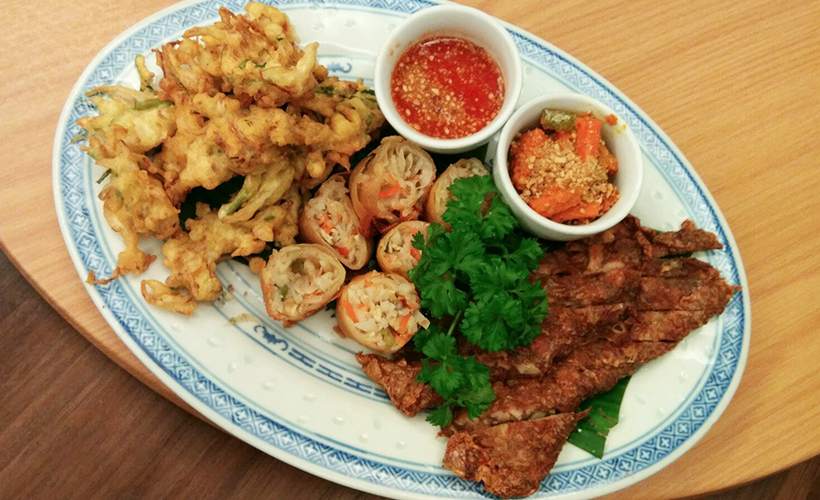 Authentic, appetising and lip-smacking Peranakan fare is what you get at this atmospheric restaurant run by (and named after) Beh Gaik Lean and her son, Adrian. Aunty Gaik Lean learned the recipes from the late Datuk Lim Bian Yam, a renowned chef who was once named a Living Heritage Treasure of Penang. You won't go wrong with any of the dishes from her menu; a popular starter is the Baba Delight, a platter of fried spring rolls, lor bak (meat rolls), cucur udang (prawn fritters), and acar (pickled vegetables salad).
Nasi Dalca Rahim, Queen Street
Jalan Queen (opposite Sri Mariamman Temple)
Opens 7.30pm-2am daily, closed one (unspecified) day per month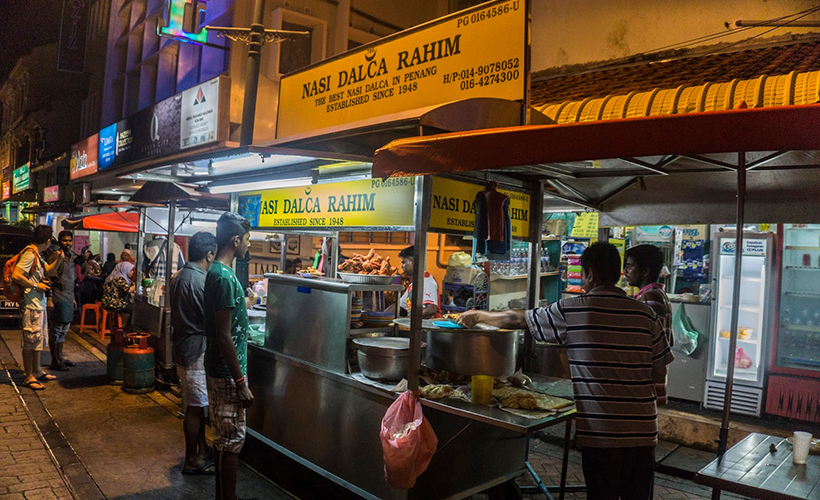 This is not a restaurant but a street stall right across the Sri Mariamman Temple, where you sit at colourful plastic tables and dine al fresco while taking in the sights and sounds of Little India all around you. Nasi dalca translates into 'dhall rice' and is precisely that – white rice cooked with lentils, onions, potatoes, carrots and spices until the grains have fully absorbed all the flavours. You add even more flavours to it by eating with your choice of curry and side dishes such as fried chicken, stuffed squid and Rahim's signature coconut chutney.
No 5, Lebuh Penang
Opens 11.30am-3pm and 5.30pm-10pm daily
Love yourself, be good to the environment – such is the premise behind this vegetarian restaurant with an extensive menu of Western, Chinese and Malaysian dishes. From creamy soups to salads, pastas to brown rice set meals and Konjac jelly for desserts, everything was crafted to suit an #eatclean lifestyle, without sacrificing flavour. Pair your main course with a cup of herbal or floral tea or cold-pressed juices.
12, The WhiteAways Arcade, Beach Street
Opens 10am-11pm, Monday to Friday; 9am-12am, Saturdays and Sundays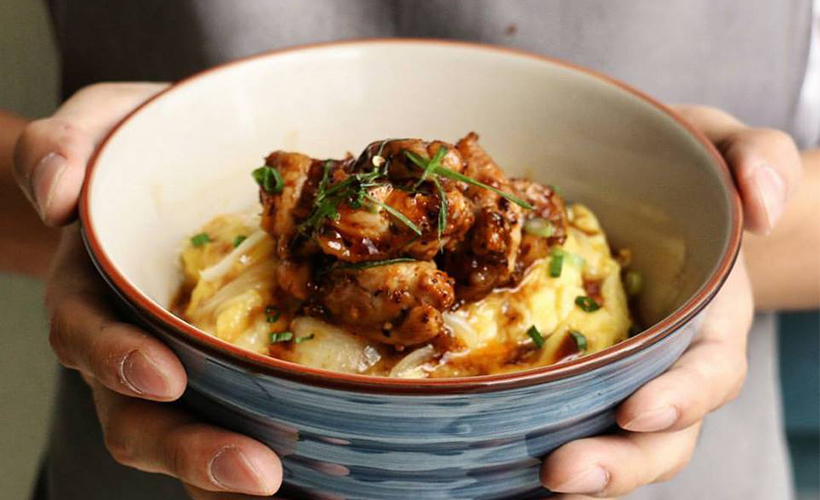 It started out as a casual café mainly serving espresso-based coffee drinks and mille crepes. As its popularity grew, The Twelve Cups has now expanded into a full-fledged kitchen that offers a menu of hot dishes from breakfast to dinner. Try their hearty pastas and Japanese-style rice bowls, served amidst their recently uplifted all-white space.
*See website for full list of outlets
Opens 7am-12am daily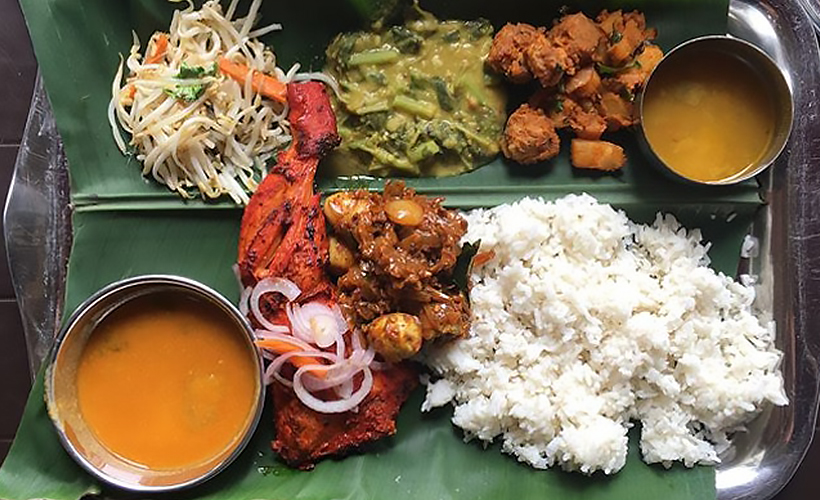 Since opening their first restaurant in Butterworth in 1991, Sri Ananda Bhavan has grown into a chain of 12 outlets, with branches in Ipoh and Kuala Lumpur too. They are most popular for their banana leaf rice and are equally favoured for other South Indian delicacies, along with a smattering of North Indian offerings and Malaysian delights. In George Town's Little India enclave, they have two restaurants, one of which – located at 25 Penang Street and a few minutes' stroll from the Sri Mariamman Temple – serves vegetarian food only.
Hameed Pata Mee Sotong
6, Kota Selera Padang Kota Lama (Fort Cornwallis Food Court), Jalan Tun Syed Sheh Barakbah
Opens 11.30am-8pm, Monday to Saturday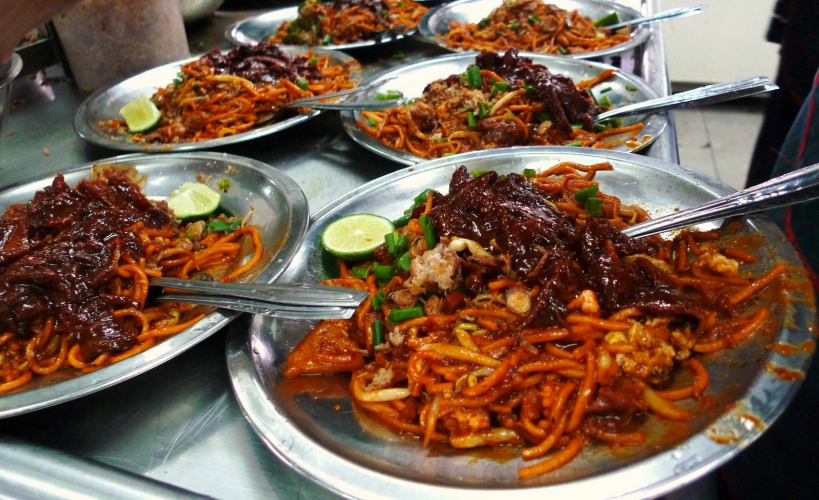 The lines are always long, yet regulars wait patiently to get their fix of this wok-fried yellow noodle dish doused in a sweet and spicy sauce that renders the strands a bright vermillion. The noodles are crowned with a small mound of sambal sotong (squid in chilli paste) while on the side, you get a hard-boiled egg and a lime wedge. Squeeze the juice from the latter onto the dish and mix it all up before digging in. You'll get a burst of every flavour – savoury, spicy, sweet, zesty – in every mouthful.
Get all the latest travel stories from Zafigo. Follow us on Facebook, Twitter, and Instagram.