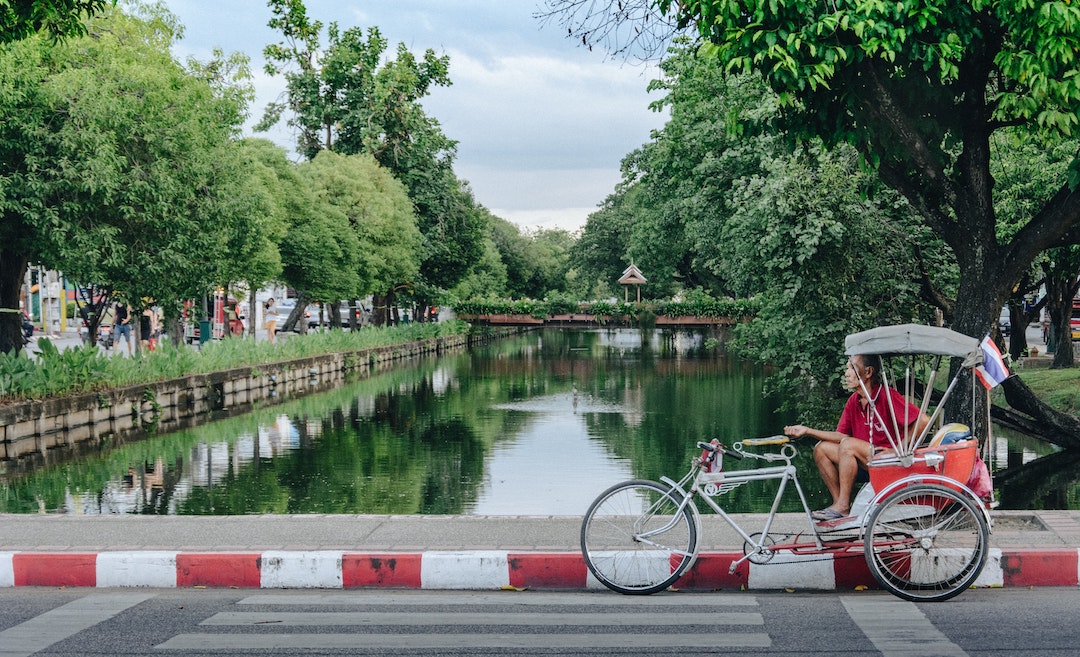 Zafigo's Quick Guide for Women Travelling Alone or with Family and Friends
Chiang Mai is Thailand's best-known northern city; and its name literally translates into 'new city' because it replaced Chiang Rai as the capital of the Lanna Kingdom in 1296. A gateway for tourists making their way to treks, elephant sanctuaries or motorbike routes through the northern mountains, Chiang Mai is a must-see destination for any visitor to Thailand looking for a change of scenery from the island and beach culture of the south.
Here are 10 things to know before you go:
1. Flights are great, but consider the train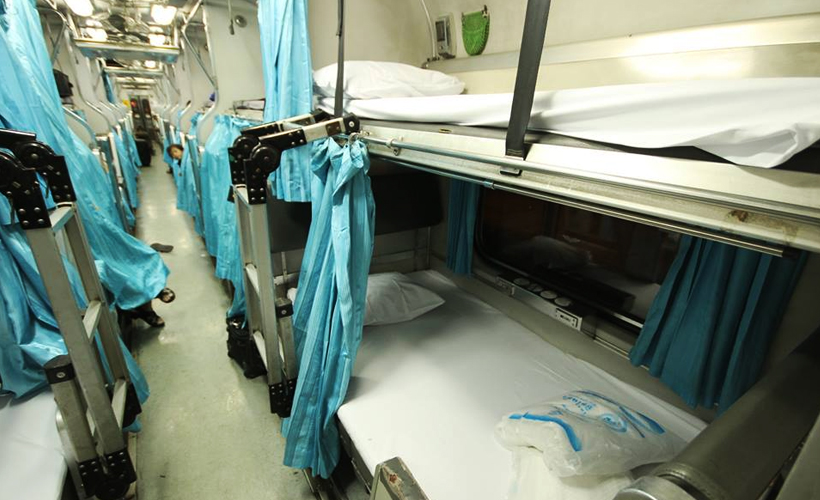 With flights from major domestic terminals as well as a number of international destinations, flying directly into Chiang Mai airport is convenient for most travellers already in major Asian cities.
However, for visitors coming from Bangkok, I recommend the taking train all the way up if you have a little extra time. With sleeper cars available for around THB880-1,400 (USD25-35), this option is affordable and is clean, safe and comfortable for women travelling alone or in a small group. On a recent trip, I took the overnight train to Chiang Mai (13 hours) then the 2nd Class day train (10 hours) back, enjoying the scenery as it passed by.
2. Avoid smokey season, seek out Songkran and bring sweaters for cold weather
With fewer cars and much more lush greenery, Chiang Mai is a comfortable getaway generally any time of the year. However, there are some notable exceptions: Starting after the rush of New Year's Day, travellers leave at the end of January. Farmers begin burning trash and scraps until the Thai New Year in April, making northern Thailand fairly smokey and especially uncomfortable for those suffering from asthma.
One of the best times to visit is the Thai New Year, around April 13-15, also known as Songkran. This three-day celebration generally marks the end of burning and turns the city into a giant water fight. Locals ring in the new year with many cultural and religious ceremonies and performances.
---
Songkran is one of the most important and popular holidays in Thailand. 
---
April also marks the peak of the hot season, with rainy season starting after and carrying on till throughout November. Late November through mid-February can be unexpectedly cold at nights, so double check the weather when packing, especially for overnight treks in the area where homestay bungalows will not have heating.
3. Getting around like a local: Flag a songtaew
Like most major Thai cities, Chiang Mai has taxis that are easy to hail from any street corner. The most common way to get around is on a songtaew, a covered truck that can seat up to 10 people easily. Unlike taxis, songtaews pick up multiple passengers at a time and, unlike buses, do not have set routes. Passengers flag a songtaew and request a destination, and if it is one the way to wherever the other passengers are going, the driver will let them hop on board. Prices vary depending on the destination but generally range from THB20-50 (USD0.5-1.5) per person.
4. Make the most of your hotel or hostel: Book tours through them
There are lots of ways to find and book tours online, but if you can be flexible, wait until you have arrived at your hotel or hostel and make a booking through them. You will likely get a better deal. Plus, if you are staying at a hostel, there may be a group tour with other fellow guests, giving you a great opportunity to make new friends.
---
Visiting an elephant sanctuary is the most popular excursion for visitors to Chiang Mai but make sure to check out our article on finding an ethical animal experience while in Thailand before booking:
---
5. Don't forget your motion sickness medicine or dried ginger
If you plan on making Chaing Mai a starting point for any trips into the nearby mountains, make sure to bring motion sickness medicine or grab some candied ginger for the drive. The roads wind their way up and down mountainsides with few breaks, so even the strongest stomachs may feel queasy.
Tip Do not let the ride get you down; the views from the top of Doi Suthep mountain are stunning. Make your way up to Wat Phra That Doi Suthep by songtaew for an easy half-day adventure.
6. Hike up the monk's trail to Wat Pha Lat
There are lots of options for sightseeing in and around Chiang Mai but one not-to-be-missed destination is the monk's trail to Wat Pha Lat. Roughly a 15-minute drive from old town, the start of the monk's trail is easily accessible by songtaew, followed by a bit of walking. Once you begin, you'll do a steady 45-minute hike into the jungle, with stunning vegetation along the way up to Wat Pha Lat. For more details on hiking the monk's trail, check out this article.
7. Souvenir shopping: Daily night markets
Some of the biggest attractions in Chiang Mai are the nightly outdoor markets. Monday through Sunday, tourists can get great deals on local crafts, popular souvenirs and terrific food at the Night Bazaar along Thanon Chang Khlan, about 1km from the east wall of the old city. Another option unlike the daily night bazaar that has some traffic along Thanon Chang Klan, the weekend walking street markets is pedestrianised, making for a more comfortable browsing experience. On Saturdays, the night market takes over Thanon Wualai, just south of the old city, and includes even more treats and local silversmith vendors.
My favourite is the Sunday walking street market in the centre of the old city. Easy to get to from the most popular hostels and central hotels, the Sunday market takes over Thanon Ratchadamnoen and features great deals on art, locally-designed and made clothing, wooden crafts and many other popular souvenirs.
Tip Make sure to seek out the beautiful indigo tie-dye cloth that is very popular in Chiang Mai. The patterns and colours are local to the region and are great for pillows, dresses, tank tops and more.
8. Seek out Lanna Thai food
Northern Thai food (also known as Lanna food from the ancient Lanna kingdom) differs a lot from northeast (Issan), central and southern Thai cuisine, so make sure to keep an eye open for dishes you have not seen elsewhere. Khao soi is probably the most famous dish from Chiang Mai – a sweet and spicy coconut curry broth with yellow egg noodles and side of pickled cabbage, chilli, onion and lime.
Northern pork sausage is also widely available and has a slightly different flavour in comparison to north-eastern Issan sausage, which is similar to meats from Thailand's eastern neighbour, Laos.
Lastly, make sure to try some chilli dips (nam prik ong and nam prik noom), which feature red bird's eye chillies and toasted green chillies, respectively. Often served with a side of deep-fried pork skins, Chiang Mai's chilli dips are a great snack and souvenir.
Tip When booking a cooking class in Chiang Mai or any surrounding cities, make sure to check the menu. Many cooking schools only offer the most common Thai dishes (pad thai, green or red curry, fried rice, etc) and do not offer Lanna dishes in particular.
9. Get a massage
Like in any city in Thailand, getting frequent massages is a must. Luckily, Chiang Mai has a number of options for any budget and for any style of massage. My personal favourite is the chain of Lila Thai Massage salons that has locations throughout the old city. Lila Thai Massage's massage therapists are all former prison inmates who have received substantial training in order to find employment in an otherwise difficult market for women with criminal convictions.
Another option for a full spa day is Fah Lanna Spa, which specialises in herbs and products traditional to the Lanna culture. With a variety of packages available, make sure to check out the tok sen massage, a traditional Lanna massage that focuses on meridian lines and clears toxins using a wooden hammer and chisel to create cleansing vibrations.
10. Make the most of your day on foot
Chiang Mai is sprinkled with historical landmarks and temples, making it the perfect place to spend the day on a walking tour. You can choose to hire a local guide (online or through your hotel) or you can download a map and set your own pace.
For lots of options for self-guided walking tours, check out GPSmycity, which offers 22 app-guided walking tours – just download the app and pick a theme, such as Chiang Mai's temples, Chiang Mai's museums or Chiang Mai's art galleries.
Cover image credit: Life in Chiang Mai