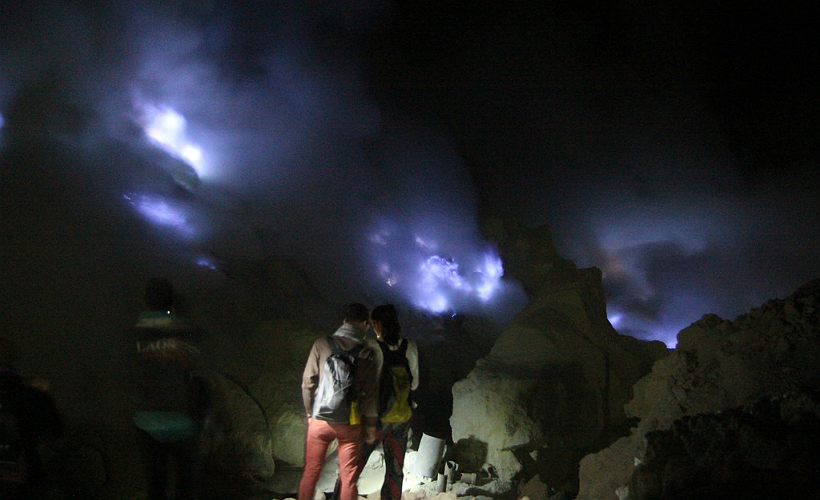 Most of you have probably read a lot about Bali if you're looking to travel to Indonesia. However, East Java has its own charm with a variety of leisure activities. It can be a relaxed getaway or adventurous holiday.
East Java is a province located on the eastern side of Java Island and has Surabaya as its capital and largest city. With a population of more than 37 million, East Java is the second most populous province in Indonesia.
I lived in Malang, a city in East Java, for a few years. As I moved there from Jakarta (the capital city of Indonesia), I saw a huge difference in the vibe between both cities, making me fall in love with the area. Here are some of my favourite places:
Kawah Ijen
Kawah Ijen, or Ijen Volcano Complex, is an icon of East Java. It's located in Banyuwangi town, and is a tourist highlight that allows travellers to experience hiking in Indonesia and take in some beautiful panoramas. Especially because Ijen's crater has clouds of active sulfur billowing out of it.
Kawah Ijen has other highlights, one of them being to see miners collecting sulfur rocks every morning, a lot of the time carrying over 100 kilograms on their back. If you get there early enough, you'll also witness one of nature's most stunning phenomenons — blue fire.
Ranu Kumbolo
If you're a seasoned hiker, you'll probably want to consider climbing all the way to the top of Mount Semeru. If you aren't, reaching Ranu Kumbolo lake will suffice. It's a rest area for those on their way to Semeru's peak.
Sunrises and sunsets at Ranu Kumbolo are just as stunning if not more beautiful than the ones in Bali. Also get on the Tanjakan Cinta (Love Footpath) that takes you from the lake up to Oro-Oro Ombo (the next post). The ascent is a 45o slope with a legend to it. The myth is, you can't turn your head back when you walk the path because if you do, you'll break your current relationship.
Mount Bromo
Another icon of East Java, Mount Bromo is an active volcano and a part of the Tengger massif in Bromo Tengger Semeru National Park. A tourist-heavy destination, you needn't go on a hike in Mount Bromo to revel in its beauty. Getting here is a four-hour drive from Surabaya, and you can rent a Jeep with driver.
Mount Bromo's a popular destination for adventure too. Here, you can get on motor trails, catch a beautiful sunrise, or visit other famous spots in the national park such as Coban Pelangi Waterfall, Teletubbies Hill, and Whispering Sand. These are literally some of the most Instagrammable spots in Indonesia.
Malang and Batu City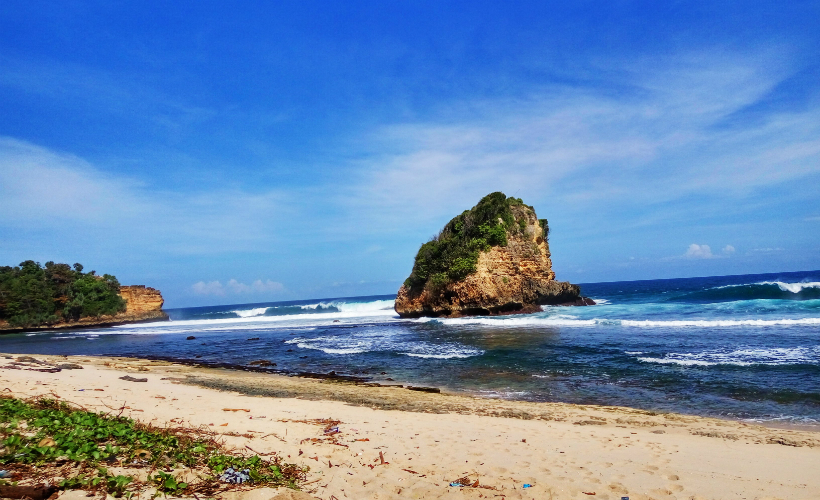 Looking to just chill instead? Visit two of East Java's most laidback cities — Malang and Batu. Malang is a two-hour drive from Surabaya, and when here, you can opt to kick back at either the beach or up in the mountains.
Beach bunnies should head to the southern part of Malang that's home to some pristine beaches. Goa China Beach, Pantai Tiga Warna, or Sempu Island are highly recommended.
Half an hour from Malang, you'll find hills and waterfalls in the city of Batu. Take in the gorgeous sights at Oma Kayu, a tree house with a spectacular view of the city and mountains. Other city highlights include the Transportation Museum, Jatim Park, and the famous sticky rice. If you're feeling up to it, Batu is also famous for paragliding (another great way to soak up the scenery).
Tulungagung Beaches
There are three beautiful beaches that caught my eye in Tulungaung. First is Pantai Pathok Gebang, the untouched beach whose most famous characteristic is a 'shower' caused by the crashing of waves. In the same area are Pantai Sanggar and Pantai Ngalur. These beaches are also very clean, with natural white sand and clear blue water. Accessing these beaches might be a bit hard, but it's sure worth it.
Madakaripura Waterfall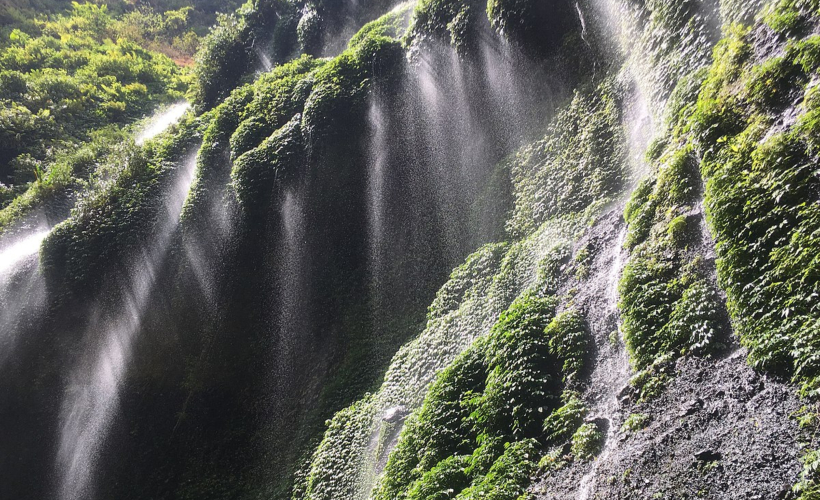 Amongst the many waterfalls you can visit in East Java, Madakaripura stands out as the best for me. Known as the 'Eternal Waterfall' by locals, it's located in Probolinggo City, not too far from Semeru Tengger National Park. Madakaripura is believed to be the final meditation spot of military Commander-in-Chief, Gajah Mada, of the great Majapahit kingdom. It's the second highest waterfall in Indonesia and the highest in Java at 200 metres. Getting here requires some trekking from the main road.
Trowulan Tourism Area – Mojokerto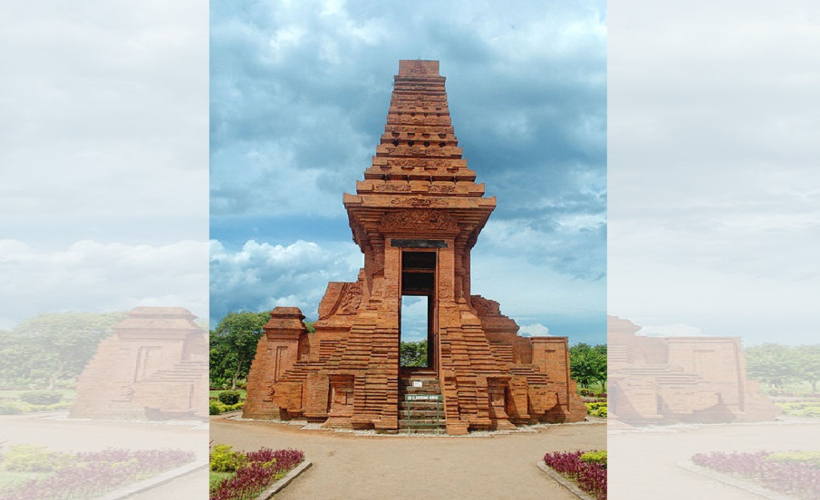 For those who enjoy visiting historical sites like temples, you'll love the Trowulan Tourism Area. The area surrounding Trowulan Temple has a number of archeological sites that belonged to the Majapahit Kingdom. There are a total of 10 highlights, including Wringin Lawang Temple, Brahu Temple, and Bajang Ratu Temple.
I feel that this list is just the tip of the iceberg, as comprehensive as it is. East Java has so much more to offer is definitely worth visiting.
Get all the latest travel stories from Zafigo. Follow us on Facebook, Twitter, and Instagram.