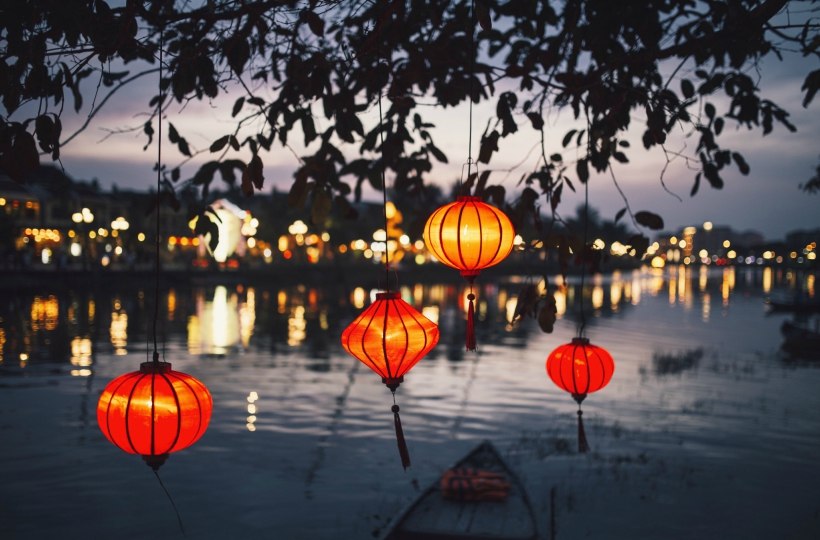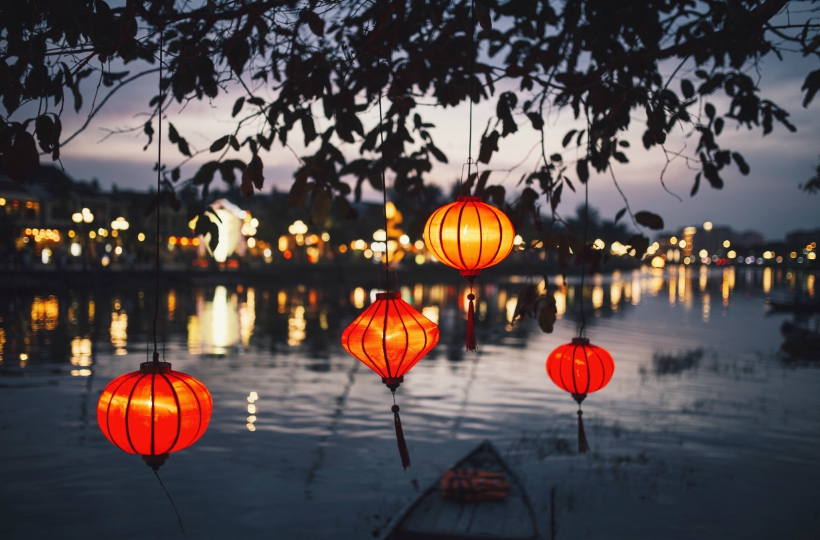 Hoi An is on almost every traveller's Vietnamese bucket list; probably for being a beautiful and historic town with brightly-coloured lanterns lining its atmospheric streets. For many, one of its main draws is the promise of custom-made clothing at bargain prices. But with hundreds of shops offering similar services all vying for your business, how do you know how and which tailor to choose? Where will you get the best deal? Who offers the best quality? Here's your essential guide to buying custom-made clothing in Hoi An.
Decide what you want before you go
Getting custom-made clothing isn't like going to the mall where you can take your time and browse. If you walk into one of Hoi An's tailor shops with no ideas about what you want, you will find yourself in a world of trouble. Go in completely clueless and they will be happy to sit with you for however long needed, scrolling through Pinterest, catalogues, or online shops. But at the end of the day, this is a business and they will do their best to convince you that you need a whole new wardrobe in an effort to get more of your money. It can get overwhelming and out of hand very quickly. Decide what you want before you go and stick to it, rather than get distracted and waste your time looking over items you have no interest in.
Bring photos for reference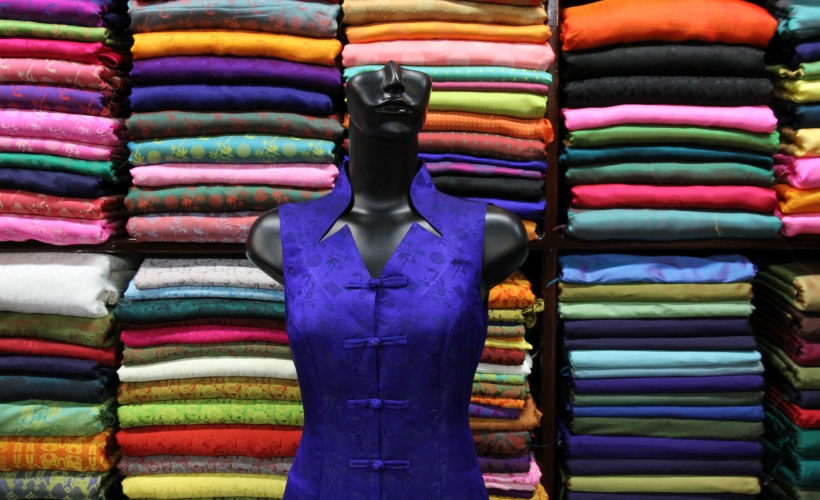 You are encouraged to bring photos of what you have in mind so that both you and the tailor are on the same page as to what it is you want. However, be cautious when showing anything that may indicate the piece you are looking to copy is from a top designer or the price is bound to skyrocket. For this reason, it's also best to stick to clothing without obvious logos. Take screen shots on your phone of just the item you want, and crop out any detail that may indicate where it's from, including the source URL.
Not all shops offer the same quality
There are over 700 tailors in Hoi An; some live up to standards and provide beautiful garments that are well-made and using quality materials. Others treat the exercise as a cash grab and will send you away with barely-held-together pieces that look nothing like what you wanted. So how do you know where to go? Ask around – other tourists, the staff at your hotel, read up on online reviews. I would also avoid going with anyone that approaches you on the streets (many of these vendors come from the Cloth Market). Remember, the best shops don't need to go in search of customers, customers go to them.
For best results, you need time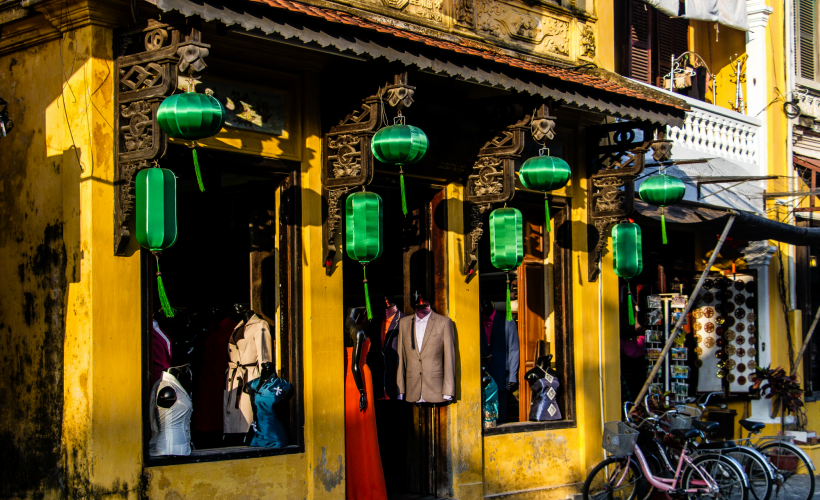 Allow for some time to make sure that things can be done properly. The intent is to have the clothing fit you perfectly, and this takes more than one fitting – sometimes as many as four or five to get it right. Do yourself a favour and allow at least three days for the process. There is plenty to see and do in and around Hoi An while you wait. If someone tells you they can have it ready in a day (or less), remember the previous point about quality.
Do shop around
There is a lot to consider when it comes to custom-made clothing. Quality is obviously important, but so are cost, materials and your overall impression of the business. The most recommended tailor may not be worth your time if they don't treat you kindly. Or, you might get a great price for the dress you want made, but not like any of the materials on offer. It is worth your time to visit a few different tailors, discuss costs, check out available materials, look over designs and get a feel for the tailor themselves.
Be firm and speak up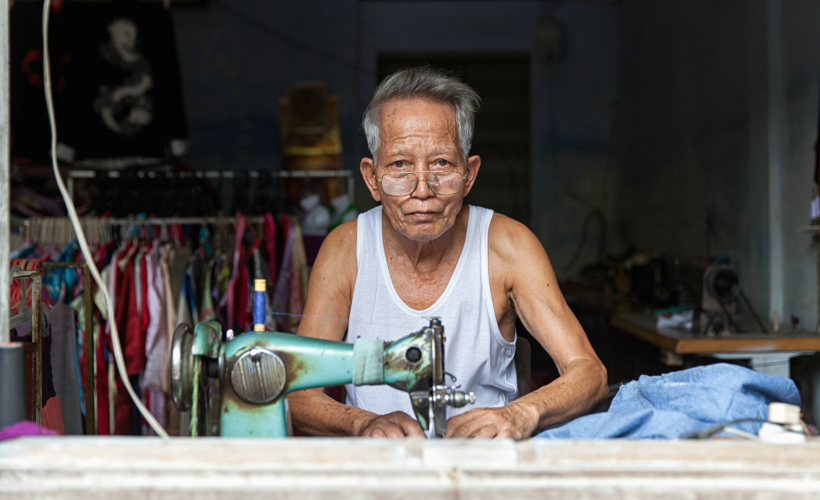 It's always great to have a second opinion but ultimately, it is you who will be wearing the clothes, so you must be comfortable in it. Sure, that low neckline might be sexy, but if it's something you hoped to wear to work, ask them to raise it. You are paying to receive an item that is meant to be made to your exact preference and standards – don't let anyone talk you out of your wants and don't leave until you are satisfied with the end result!
Educate yourself on the practice
Quality, cost and customer service are all important parts of this process. Above all that, there's something else you need to consider: The tailor's work practice. As the popularity of custom clothing has grown, so has the use of sweatshops. Many of these so-called tailors actually source out the work to overworked and underpaid locals, including children.
How do you avoid this? It's not easy. Again, doing your research ahead of time will help. Consider costs; if the price is too good to be true, it's probably not an ethical business. Businesses that do the work on-site (i.e.: have a sewing room or have people working around you) are usually a safer choice. From personal experience, I can recommend BeBe Tailors as a quality choice with ethical business practices.
Getting a piece of custom clothing is one of the best souvenirs to bring home from Hoi An. Try out these tips to help you enjoy the experience.