Truth be told, when we first thought of how we'd like to honour Malaysia Day as a team this year, it was hard. Naturally, our first thoughts went straight to food, as it always does. We'd already brought you our favourite nasi lemak joints and even our favourite Malaysia kuihs, so we were hard-pressed to think up a way to share something special. So then it dawned on us. We'd share our hacks for travelling within Malaysia!
Although, yes, we've shared the things we love about Malaysia, now, we're sharing our personal hacks and tricks that we've picked up during our local travels.
So here's how to experience the best of Malaysia, by way of Zafigo. Happy Malaysia Day!
Emma Mallaburn, Sub-Editor
Tip location: Melaka
If you're a foodie, Melaka is one of the best places to go in Malaysia, and this is a widely-known fact. And while chicken rice balls sound enticing and seem to be on every Melaka to-do list, I suggest skipping it. Instead, explore the area on foot and converse with the locals. They'll direct you to hidden gems, guarded well by residents of Melaka, in fear of overtourism.
So, when you do get recommended a place, heed their advice, and keep it to yourself –– like this Roti John spot I went to. For RM4, a generous amount of meat was served, and the bread was definitely one of the most buttery and softest ones I've ever had.
Maggie De souza, Brand Experience Manager
Tip location: Mantanani Island, Sabah
Tucked a 30-40 minute ferry ride away from Kota Kinabalu, Mantanani is my quiet escape when it comes to Sabah. Unlike the buzz of Sipadan or Mabul, popular for diving enthusiasts and day trips, it's a quieter bit of paradise. No crowds from tour boats; at least on the corner I stayed at.
We spent our time alone lounging in hammocks, reading or listening to music, except for a couple of drop-bys by the island's resident free-roaming cows. Luckily, we also found the cosiest no-frills stay at GreenHouse Ecolodge, run by the friendly duo Fred and SP. It's a true island experience—communal meals by SP, aquaponics, and a bay perfect for calm swimming. On days we were bored from doing nothing, we helped out in the garden or looked for sea snails, so SP could cook a special dish for us.
If you're craving waves, which you may not get much of in the bay, a short walk to the other side of the island does the trick. Oh, and though I've yet to spot one myself, Mantanani is apparently dugong heaven.
Teresa Rodrigues, Brand & Programming Executive
Tip location: Penang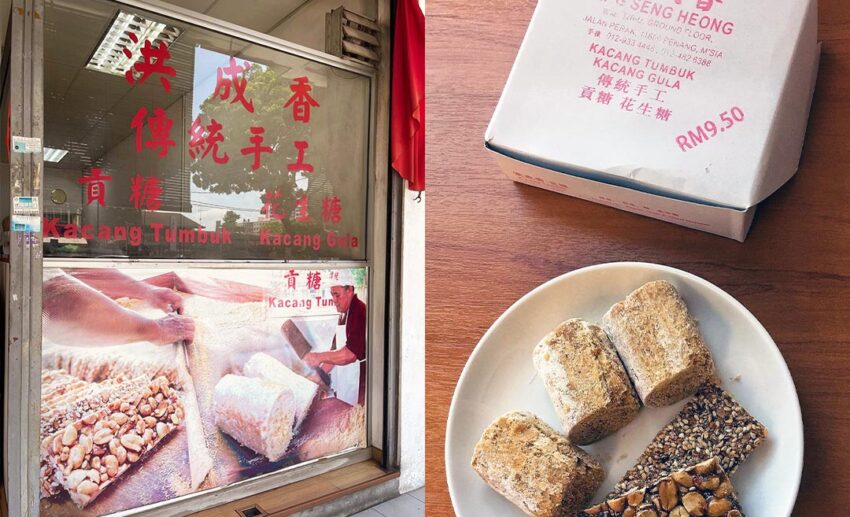 I'm sure everyone knows where to find the best char kway teow or prawn mee in Penang. But, did you know about Penang's ultimate sweet treat — the peanut candy or kacang tumbuk? Ang Seng Heong has truly cracked this treat. A real flavour-packed delight with an amazing soft crunch, it's a must-try.
So skip the usual street desserts in favour of this tried and true gem that locals love — it's a genuine gastronomic experience for tourists seeking an authentic Malaysian snack. Due to its high demand, pre-orders at Ang Seng Heong are necessary. Don't go nutty — pre-order your share and let your taste buds run wild!
Zana Kamal, Intern
Tip location: Serdang, Selangor
Running out of places to eat within the Klang Valley? If you're willing to venture somewhere new, check out this place in Serdang that allows you to eat and chill. At Astana Putra UPM Serdang, you'll find various appetising foods — Malaysian cuisine or Western fare.
Moreover, their unique menu names will definitely catch your attention. Expect dishes named Kambing Kat Kubur, Nasi Kahwin-Kahwin, and Daging Harimau Melalak. Although strange, they're delish! They're also known for their savoury Sup Gearbox Kambing Merah.
If you come after 8pm, you'll also get a chance to listen to a live band. Do also take your time to look at the fish swimming in the pond right behind the stage. One of them is a native of the Amazon — the Arapaima. Its huge size is shocking! You can't miss it.
Tengku Zai, Editor
Tip location: Kota Bharu, Kelantan
When it comes to holidaying in Kelantan, most will think of food — and for all the right reasons! I may be biased for it being my kampung, but our food is perhaps among the country's best. Just think — nasi kerabu, nasi dagang, kuih ahkok, colek, roti titab, Maggi ketam: all ours, and all yummy.
That said, besides gorging on all the food the city and state have to offer, be sure to go shopping on your next trip to Kota Bharu. Of course, the big malls will all the popular fast fashion and high street brands like Guess?, Levi's, and H&M, and you can give all that a miss. Instead, head to the (second or third floor of the) Siti Khadijah Market in the heart of town. Here, you'll be treated to a plethora of fabrics, textiles, and accessories at small-town prices. Between beautiful hand-painted batik and hand-woven songket, it's hard to pick, so come ready with cash. And the more you buy, the more you'll save too.
River Huei, Content Executive
Tip location: Ipoh, Perak
While the usual suspects that lure folks to Ipoh are food and white coffee, this quaint city in Perak is also known for its natural cave wonders. From cave temples to a huge limestone cave, there's something for every kind of traveller.
Take a break and walk off the food with a visit to cave temples like the Perak Cave Temple, Sam Poh Tong, or Kek Look Tong. Or, if you'd like to see one of the longest caves in Peninsular Malaysia, Gua Tempurung's vast cave openings will leave you in awe. There's also Kin Loong Valley Chang Jiang White Coffee near Tasik Cermin if you'd like to admire the caves while sipping on some locally made kopi!
Nora Faizul, Digital Marketer
Tip location: Langkawi, Kedah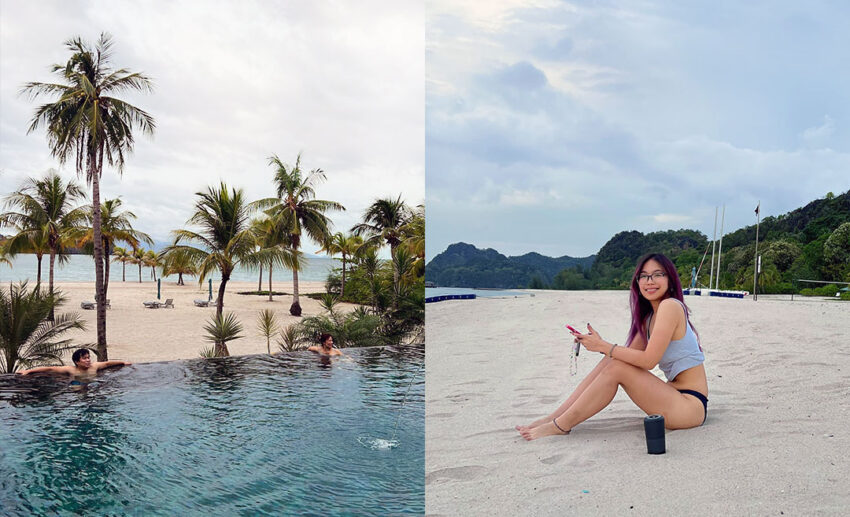 If you're like me and yearn for Langkawi's serene side, you've got to sneak over to Tanjung Rhu. It's my little slice of paradise away from the tourist hustle. The beach stands out for its tranquillity, privacy, and soft white sand, which you can't get at Cenang Beach.
This area in Langkawi is teeming with boutique stays and also the Four Seasons — it's this intoxicating mix of luxe vibes with a dash of local enchantment. But wait, the fun doesn't stop there. Dive into a mangrove adventure or float away on a dreamy sunset cruise!
However, here's my top-secret tip: don't even think about leaving without feasting at Scarborough Fish and Chips. Every bite is like a love letter from the ocean.
Marina Mahathir, Founder
Tip location: Sarawak
It's been a while since I've visited Kuching, but it's always interesting because it's so different from the peninsula. You can't help noticing the Sarawak motifs, based on their traditional weaving and carving, everywhere.
Personally, the best place to learn about Sarawak is the new Borneo Cultures Museum. If you like architecture, the Sarawak Cultural Village has examples of the houses of many of Sarawak's ethnic communities.
I love the food, especially dishes that incorporate traditional jungle ferns and herbs like midin. There is a lot of fresh seafood as well, all eaten with tonnes of sambal.
Fiona Thong, Sales & Marketing Lead
Tip location: Bukit Jalil, Kuala Lumpur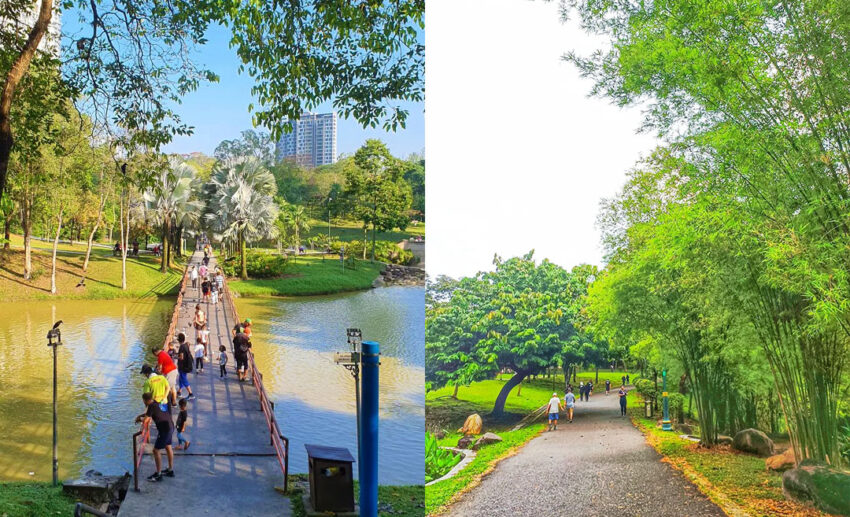 Move aside, Bukit Bintang and TTDI. Some people think Bukit Jalil is 'very far away' with nothing much to offer, but I beg to differ. Having lived in Bukit Jalil for over six years, I can tell you that this little corner of KL is a gem.
Most people are familiar with a few places in Bukit Jalil, like the largest stadium in Southeast Asia — Bukit Jalil National Stadium, and the newly-opened shopping mall — Pavillion Bukit Jalil, which houses the first Japanese bookstore chain Tsutaya Books in Southeast Asia.
Big buildings aside, there's plenty of good food in the area. Popular eateries like Christine's Bakery, CC by Mel, and The Owl Café are nearby. There is also a relatively large park called the Bukit Jalil Recreational Park — the proverbial crown jewel.
Other than the common park activities and facilities such as picnicking, a children's playground, jogging and walking trails, exercise stations, a reflexology path, and a heliconia garden, one of the best features of the park is the international garden featuring show gardens representing 10 different countries like the UK, Japan, China, Thailand, and Indonesia to name a few.
Xin Xin Lee, Head of Design
Tip location: Mount Jerai, Kedah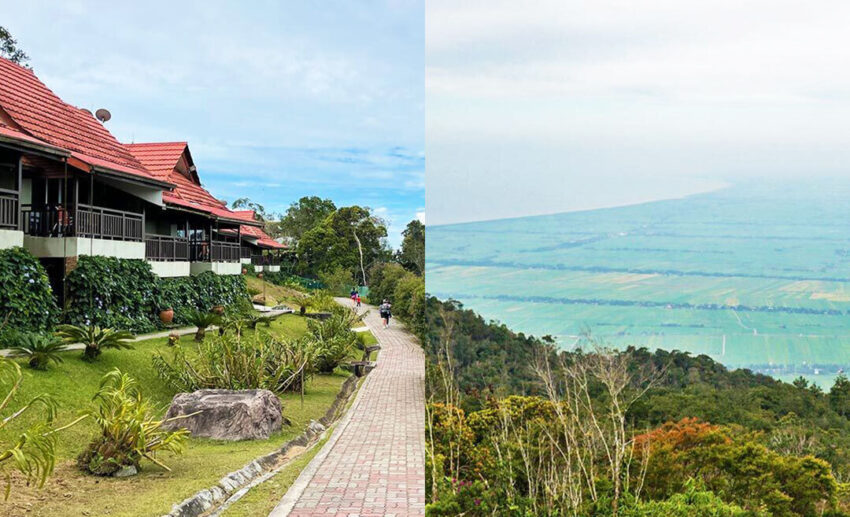 Love road trips? For those of you willing to make the automotive trek to Thailand for a holiday, consider making a pit stop at Gunung Jerai instead of Penang or Sungai Petani. The weather here is nice and cool, which is perfect for a change of scenery, especially if we live in hot and humid Malaysian cities.
From the top, you can feast your eyes on Kedah's lush green paddy fields and the Malacca Strait. There is also a diverse range of flora and fauna to enjoy as you explore one of the site's numerous hiking trails. If you're not into hiking, you can visit the strawberry farm and do other outdoor activities too. Although it's a lesser known hill in Malaysia compared to the famous three — Cameron Highlands, Frasers Hill, and Genting Highlands — you won't regret exploring this quiet hill that also has lots to offer.