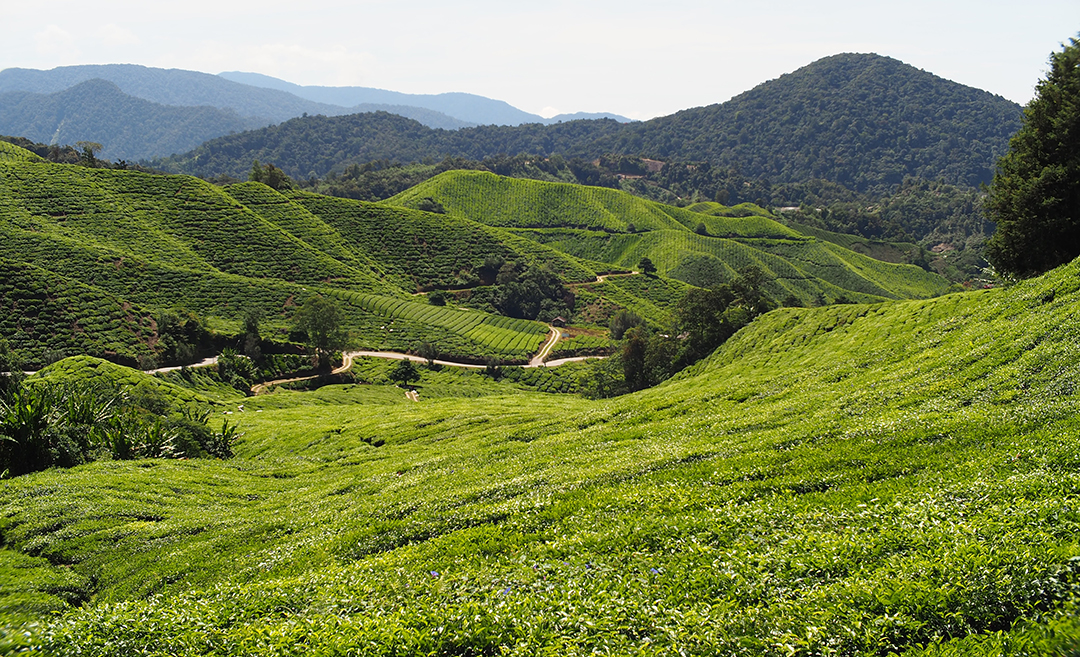 For some of us lucky ones, heading to colder climes during the year-end is a tradition. Of course, this year, most travel plans have gone out the window (thanks, COVID-19). Safe to say that, for most of us, it's one of the first times we've been completely unable to travel in a year. But that doesn't mean you can't completely enjoy the festive feels the year-end brings. Actually, you can enjoy them all year round since our weather hardly changes!
From nippy weather to European architecture, here are 13 locations throughout peninsular Malaysia that you can visit for all the winter feels:
SnoWalk, i-City Theme Park, Shah Alam
Not too far off from Kuala Lumpur (KL), SnoWalk is a part of the i-City Theme Park located in Shah Alam that's been touted as one of the Top 25 Of The World's Brightest, Most Colourful Places by CNN Travel. While most of i-City is decked in resplendent LED and digital lights, what sets SnoWalk apart from the rest of the amusement park is that the themed area is covered in at least 100mm of snow on the ground and remains below 5o Celsius at all times.
But what sets it apart from other themed snowy locales in the country is that it was landscaped by a team of 30 ice sculptors from Harbin. Yes, the same Ice City in China that hosts the yearly Harbin International Ice and Snow Sculpture Festival. Sprawled over 50,000 square feet of 'Arctic' space, expect to see 100 tonnes of ice sculptures too. Oh, and did we mention the numerous ice slides? SnoWalk has only just reopened, so now's a good time as ever to drop by!
Instagram | Facebook | Website
Snow World, Resorts World, Genting Highlands
Part of Resorts World, this wintry wonderland boasts temperatures as low as -3o Celsius, so you're guaranteed to forget about the heat and humidity just down the hill. This European-themed winter village also features life-like snowfalls, changing day-to-night sceneries, Toboggan slides, and spaces where you can build your own snowman. Sounds like a fun day out indeed!
Instagram | Facebook | Website
Fraser's Hill, Pahang
A quaint mountain village in the state of Pahang, Fraser's Hill is known for its flora and fauna, along with its several nature trails. Although not freezing, the weather up here averages at a pleasant 19o Celsius, with the early mornings and nights getting rather nippy and breezy. Quite like a London summer. The fact that it's just over 100 kilometres away from KL also adds to the appeal of this quiet, hilltop respite. It's really just the perfect place to unwind and spend quality time with friends or family.
Cameron Highlands, Pahang
Beat the heat at Cameron Highlands, an area so chilly that they're known for their juicy strawberries and crispy fresh vegetables that thrive in the cooler clime. Although not freezing, temperatures on this hilltop average in the low 20s, with lovely breezes come evening.
The unique appeal of Cameron Highlands is also that this hill station is brimming with colonial buildings kept alive as stunning hotel properties. One such institution is The Smokehouse Hotel & Restaurant – a Tudor style home built in 1939. Besides this, one of the best things to do here (aside from chomp on the local produce and lavender ice cream) is to sit by the live fireplace of the hotel lounge at the beautiful Cameron Highlands Resort.
For such a tiny town, Cameron Highlands sure does have plenty to offer with numerous farms, flower fields, tea plantations, museums, and restaurants around. If you'd like to know more, just read our detailed city guide for Cameron Highlands here.
Berjaya Hills, Pahang
Officially known as Bukit Tinggi, the Berjaya Group have pretty much taken over this highland and transformed it into a quaint French town. A haven for Francophiles, head over to Colmar Tropicale for those Christmas market vibes only a European Christmas market like London's Winter Wonderland can give you. After all, it was modelled after the actual French village of Colmar.
For an upscale tropical rendition of a French manor, head over to The Chateau Spa & Organic Wellness Resort just next door. This holistic retreat is a 5-star enclave that boasts award-winning world-class spa facilities with plush interiors and impeccable 7-star service.
Whichever resort you choose to stay at, Berjaya Hills has a plethora of things – flying fox, paintball, golf, equestrian activities – and natural beauty to enjoy. Head over to the beautifully-landscaped Japanese garden if you'd like a taste of wintry Asia instead.
Instagram – The Chateau and Colmar Tropicale | Facebook – The Chateau and Colmar Tropicale | Website
Janda Baik, Pahang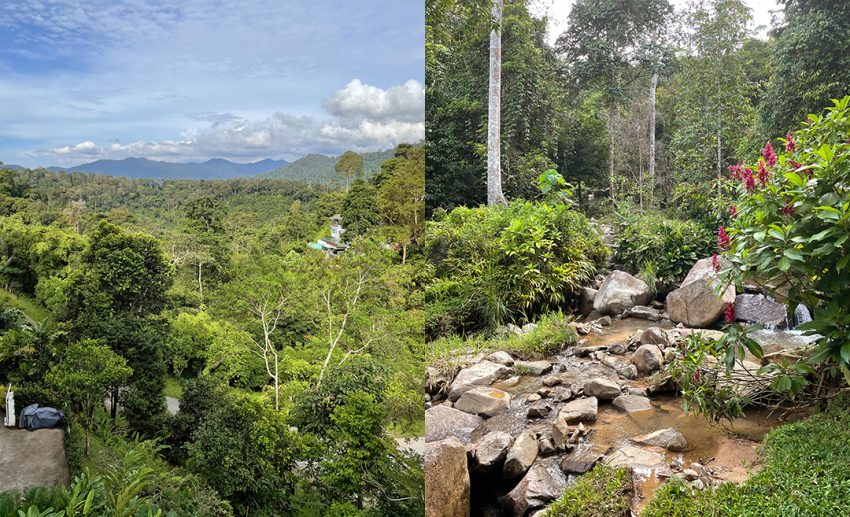 There are many reasons to love this quiet little town up in the hills of Pahang. First, it's barely an hour's drive from KL. Second, the chilly rivers are fun to go tubing in or take a cooling dip in. Third, there are heaps of gorgeous Airbnbs to choose from with all price points in mind. Fourth, it's only 20 minutes from Genting Highlands, so you can even spend one of your days up there. Oh, and yes, it gets pretty nippy in the evenings too.
Penang Hill, Penang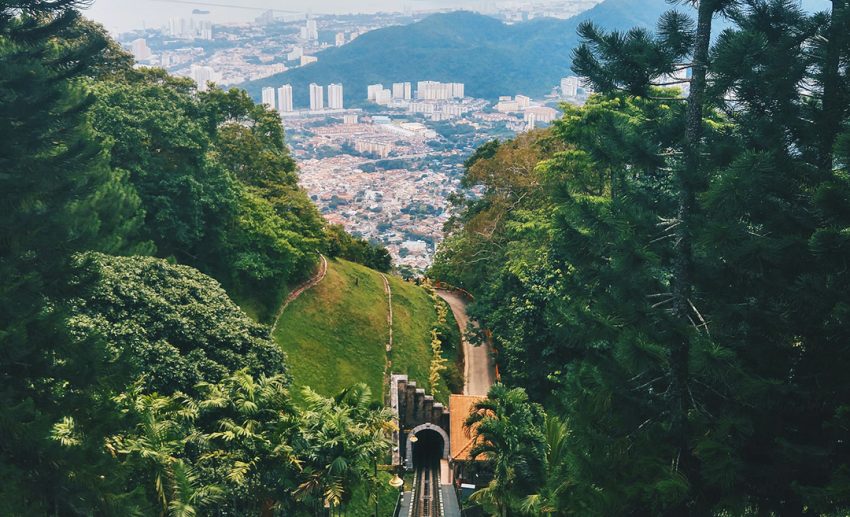 We know, we know. You're pretty surprised to see this on the list. Because, really, how chilly could it be? Well, it's not that nippy, but it is a good 5ºC to 10ºC cooler than George Town below. That would make it a great day escape from the city's sweltering heat. It doesn't sound like much, but when you're sweating buckets enjoying all the heritage sites this beautiful island town has to offer, it'll be a welcome respite.
Kundasang, Sabah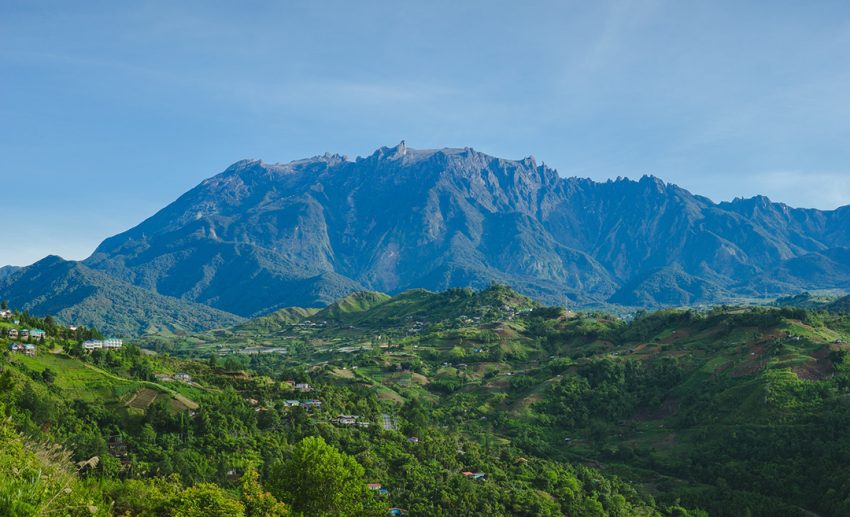 Nippy, misty, and full of happy campers, Kundasang is one of Sabah's coldest locations at over 2,000 metres above sea level. Of course, we're going by Asian standards. Like any other tropical highland, you can expect plenty of rainfall throughout the year, but make no mistake that that's likely one of the reasons Kundasang keeps its cool. Expect highs of the mid-20ºCs with temperatures dropping to 13ºC at night.
Tambunan, Sabah
Located just over an hour away from Sabah's capital of Kota Kinabalu, Tambunan is another excellent option for a quick chilly escape. Filled with picturesque rolling hills and terraced paddy fields (do try some of the local rice wine if you can), you'll be missing out if you don't at least stay the night. Besides lush forests and a beautiful landscape, you should also visit the Mahua Waterfall, which is 17 metres tall.
Kelabit Highlands, Sabah
Hopping over to the neighbouring state, Sarawak is Kelabit Highlands. You'll find this tiny region sandwiched between the Gunung Mul National Park and East Kalimantan. And while the valleys are teeming with paddy fields and dotted by cottage-like homes, you'll find them flanked by majestic mountains — including Gunung Murud, Sarawak's highest peak. Weather-wise, expect cool breezes throughout the day and a pleasant 15ºC at night.
Gunung Ledang (Mount Ophir), Johor
A cool mountain respite in the heart of the tropics. Gunung Ledang straddles the border of Melaka and Johor and is much loved amongst avid hikers and adventure-seekers. It's also not an easy climb. Ascending this legendary mountain requires registration, a day trip fee, and hiring a tour guide. But they say that the views up top (and the nippy weather that drops as low as 15ºC) are worth it.
Gunung Kinabalu, Sabah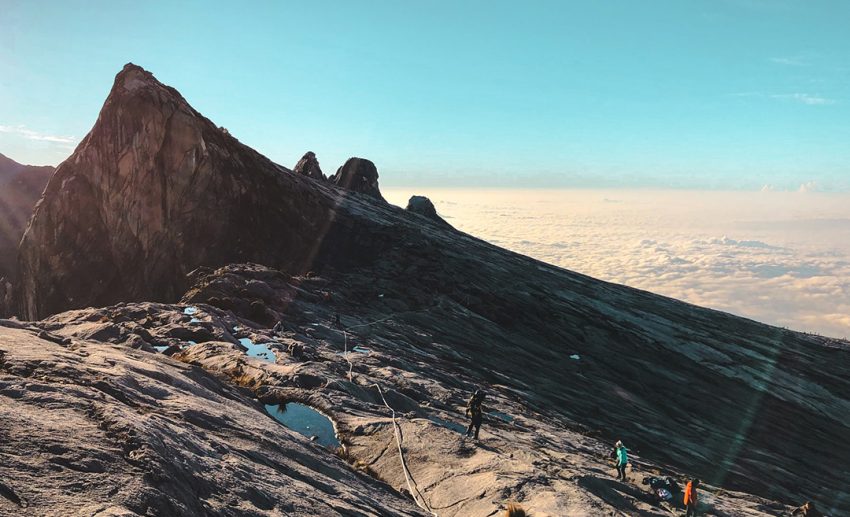 Of course, Malaysia's highest peak will reward its climbers with a cool breeze at the very least. And, believe it or not, during the colder times of the year, temperature highs are as low as 3ºC to 5ºC with lows of -3ºC! So bundle up if you're climbing Mount Kinabalu! If ever you do make it to the literal top of Malaysia at 4,095 metres on a clear and sunny day, you'll also be rewarded with sweeping views of the tropics below and fluffy white clouds at your feet.
Gunung Jerai, Kedah
Formerly known as Kedah Peak, Gunung Jerai is a lesser-known and lesser-frequented hill station. So, if you're looking for a chilly and chilled out escape away from crowds of tourists, then this just might be the destination for you. There are heaps of flora and fauna from waterfalls to forest trails for any nature lover to enjoy — like the Alur Naga Waterfall and its legendary tale of being a dragon's creek. As for the temperature here, expect it to drop to as low as 15ºC.
Bukit Larut, Taiping
Last but not least, there's Bukit Larut. Still often called by its previous (more popular) moniker of Maxwell Hill, this hill resort in Perak was established in 1874, making it steeped in history. It was named after British Malaya administrator George Maxwell before being renamed to Bukit Larut in 1979. Perched at over 1000 metres about sea level, Maxwell Hill doesn't get as cold as the other locations on this list but is still a cool enough respite from the extreme heat and humidity of Malaysia's big cities.
Of course, venturing up top the hill rewards visitors with splendid views of Taiping town. With regards to staying here, there are a number of old bungalows available for rent, a hostel, as well as a resort. The cooler climate also makes Maxwell Hill a popular destination for nature activities like hiking, exploring the flower gardens, and bird-watching. Which makes sense considering how the local biodiversity here is so wide – accounting for 20.4% of the overall highland plant species found in peninsular Malaysia. So think of a trip here like a hike through a North American forest (except maybe with more bugs since we're still in Asia after all).
Editor's note: This article was originally published on 22 December 2020 and updated on 15 December 2021 to include more places.