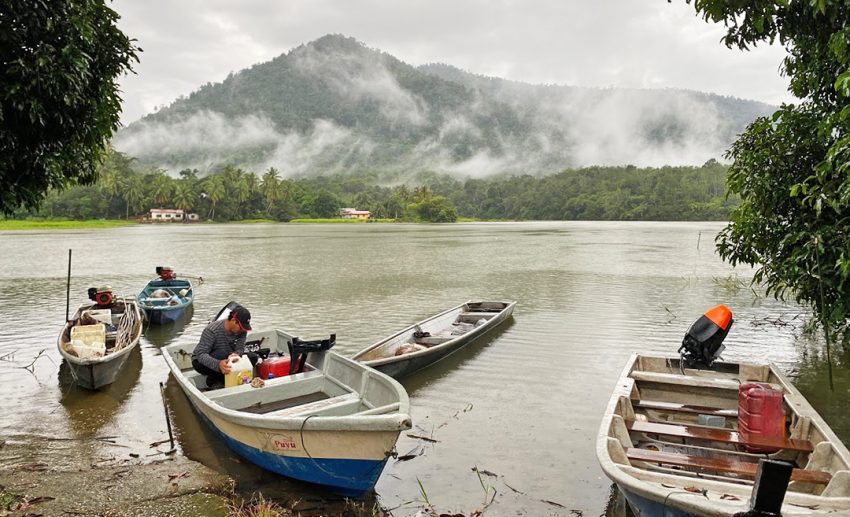 Subscribe to our new 

Telegram

 channel for the latest updates.
I've been a city girl my whole life, but after experiencing my first kampung stay in Lenggong, Perak last month, I found myself wanting to do it again! I realised that a kampung getaway is a great way for me step outside of my chaotic city bubble, learn more about Malaysia and better appreciate her beauty, as well as just slow down and take in life one moment at a time.
'Kampung' means 'village' in Malay, and there are thousands of them scattered all around Malaysia. Besides the traditional architecture, the people in these kampungs have pretty much preserved their way of life. Sure, there are the necessary upgrades to keep up with the times – home renovations, air-conditioning, plumbing, cable TV, and mobile and internet connectivity to name a few – but the day-to-day activities, lifestyle, and pace have pretty much remained the same for decades. There's a simplicity, tranquillity, calm, and quaintness about Malaysian kampungs that you can't help but fall in love with.
When I got back to Kuala Lumpur (KL), I found myself going down the rabbit hole that is Google to find more kampung homestays in Malaysia that I could book. I found some pretty promising ones – ranging from idyllic to luxurious – and just had to share them with you. Read on to see where you can experience your very own slice of kampung life.
1. Desa Balqis Beach Resort, Kuala Linggi, Melaka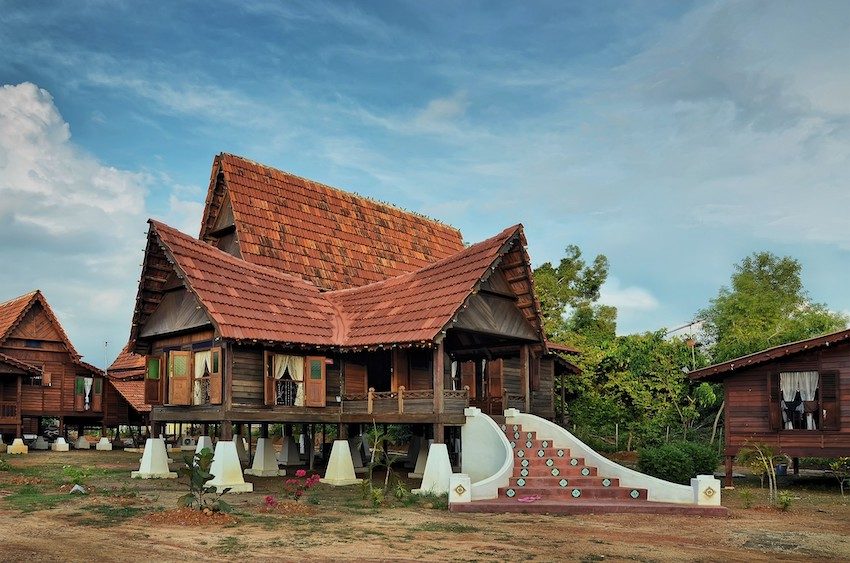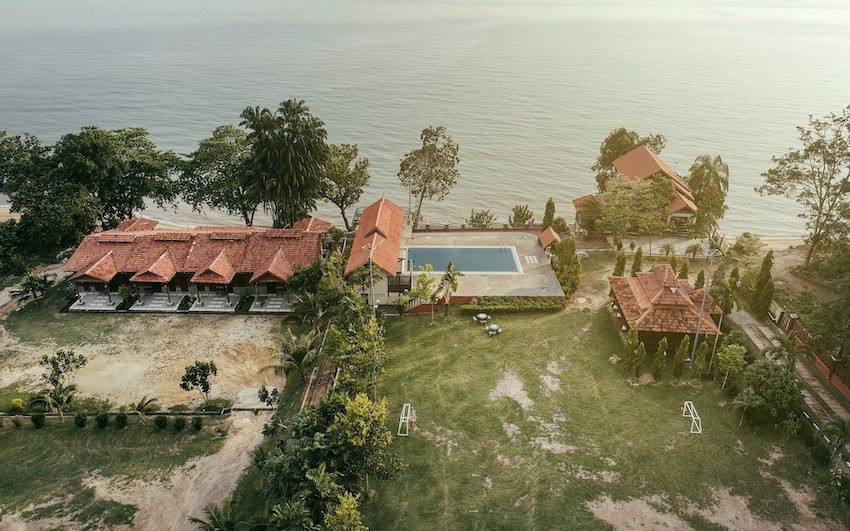 Guests at Desa Balqis Beach Resort can choose from one of their 19 available kampung-style houses to experience a unique out-of-town stay. The property features a cafe, a surau (prayer room) for Muslim guests, and also a communal swimming pool. The best part about Desa Balqis is that it is right on the beach, making it the perfect little seaside getaway for you and the family.
Website | Facebook | Instagram
2. Pasir Belanda, Kota Bharu, Kelantan
Located in a tranquil little village just outside of Kota Bharu is Pasir Belanda Resort. Run by a man referred to as 'Cikgu' (teacher) Mustafa, along with his family and staff, this quaint stay features five chalets that you can rent to experience authentic Malay kampung life.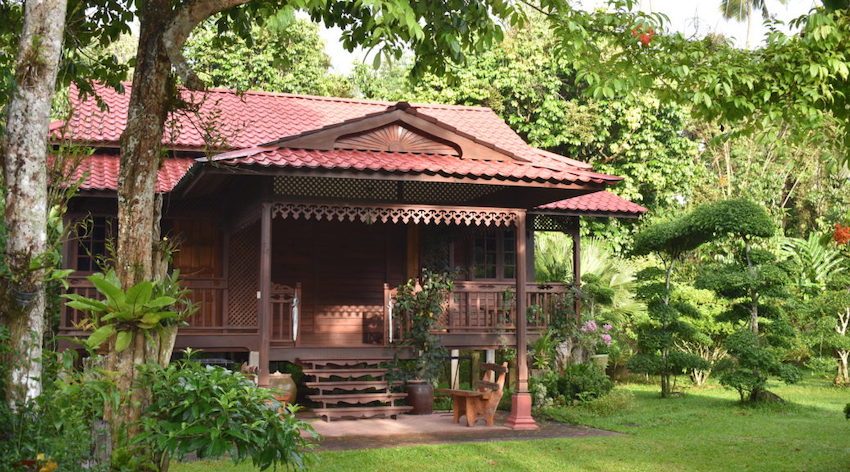 Guests at Pasir Belanda can explore the surrounding village either on foot or on bicycles that you can rent on the property. Some of the local attractions include craftspeople at work painting batik, weaving songket (traditional decorative cloth), and even making wau (traditional Malay kites).
Website | Facebook | Instagram
3. Terrapuri Heritage Village, Setiu, Terengganu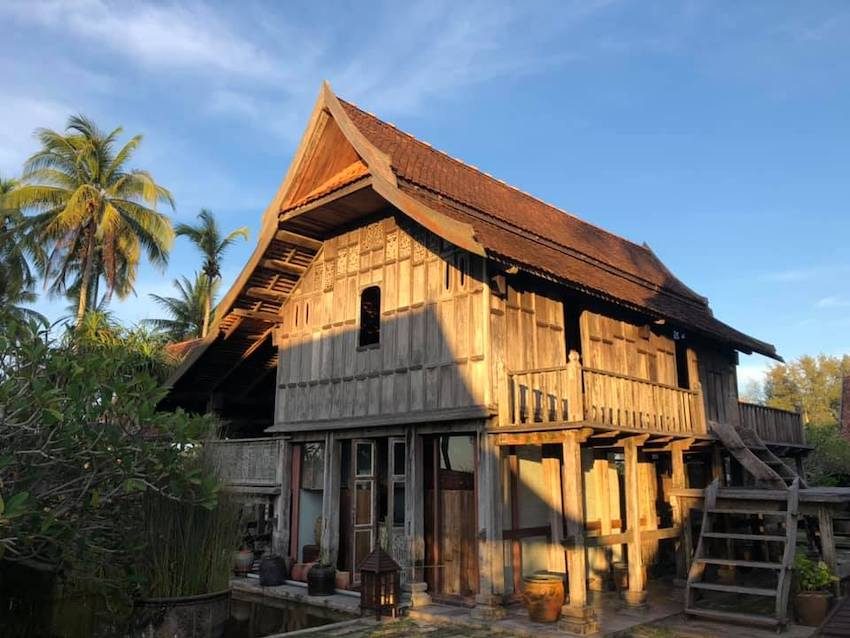 Terrapuri means 'The Land Of Palaces' and this breathtaking property is actually a conservation and restoration project of classic Malay houses in Terengganu. The resort features 20 antique restored villas – each between 100 and 250 years old – that have been updated with modern amenities.
The layout of the grounds itself is inspired by a 17th century Terengganu palace. There is also a gallery, a spa, and a swimming pool for you to enjoy. If you fancy a dip in the ocean, the beautiful azure waters of the South China Sea await you. From the beach, you can also see popular neighbouring islands like Pulau Perhentian, Lang Tengah, and Pulau Redang.

Website | Facebook | Instagram
4. Kuang Kampung Retreat, Sungai Buloh, Selangor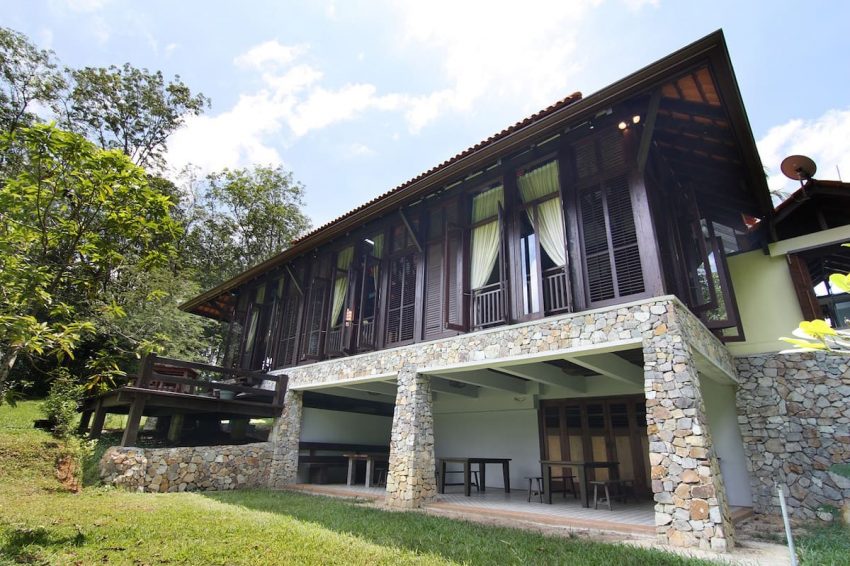 Kuang Kampung Retreat has three bedrooms and three bathrooms, so if you have a large family (or maybe just want a huge space for yourself), this is the place to be! There's a living room, a dining space, and also what we heard is a well-equipped kitchen. The best feature of this place is the 3.5-foot-deep indoor pool for some aquatic fun!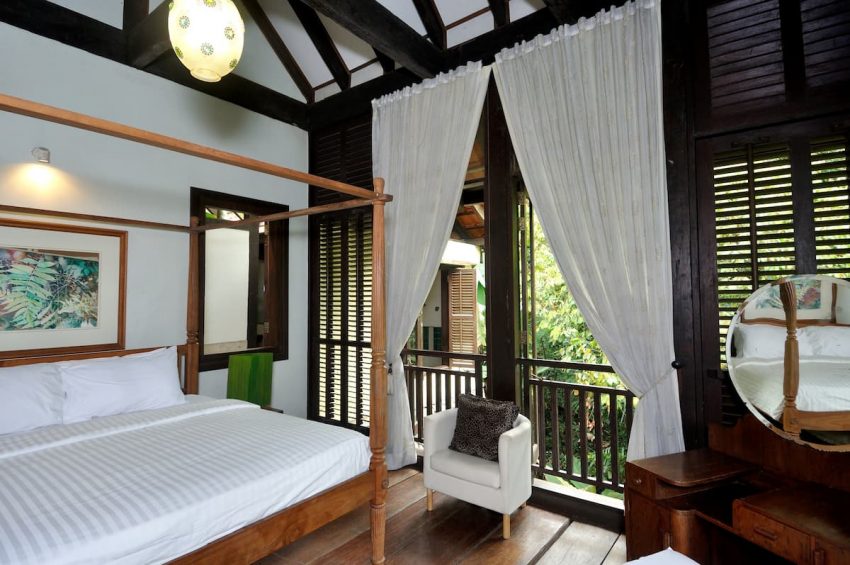 Yes, it's not quite the typical kampung style of home, but its design and architecture still give you the kampung feels. Its surrounding nature – tall trees and lush greenery – is also a great escape from KL City which is a mere 30 minutes away.
5. Awanmulan, Bukit Pantai, Negeri Sembilan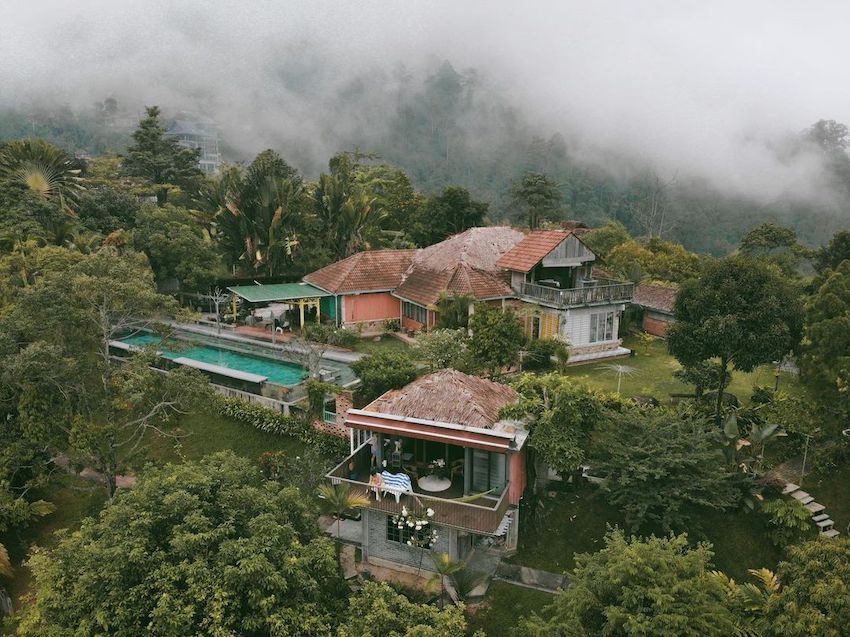 This family-owned-and-run guesthouse seems like a different world altogether. Located in the hills of Negeri Sembilan, a couple of hours away from KL, Awanmulan is a compound containing the owners' family home, guest houses, a swimming pool, and a pool deck. The guest houses have their own private living spaces and kitchens.
Besides the owners' pets (two cats, a dog, and a fish), this place is known to be visited by creatures big and small, ranging from cicadas and crickets, to wild boars and tapirs. Because they're up in the hills, Awanmulan gets a little cool at sundown, and on a clear night, you can stargaze to your heart's content.
Website | Facebook | Instagram
6. Bagas Zakariah, Gopeng, Perak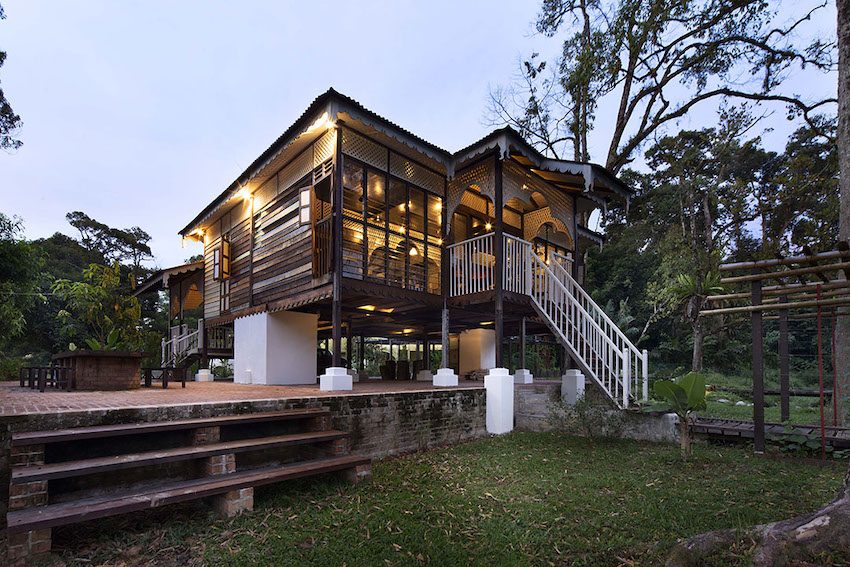 The 100-year-old enclave that is Bagas Zakariah features three kampung houses – Rumah Lenggong, Rumah Lawan Kuda, and Rumah Kuning – that are all just a minute's walk from each other. The five acres of land surrounding the houses make up an orchard that grows an array of fruits and vegetation.
The houses have been updated with modern amenities like a water heater, Wi-Fi, flat-screen TVs, and even barbeque areas. If you're up for an adventure, this is definitely a place you should consider, as they offer several activities like cave exploration, waterfall abseiling, river tubing, whitewater rafting, jungle trekking, and hiking to guests.
Website | Facebook | Instagram
7. Kunang-Kunang Heritage Villas, Langkawi, Kedah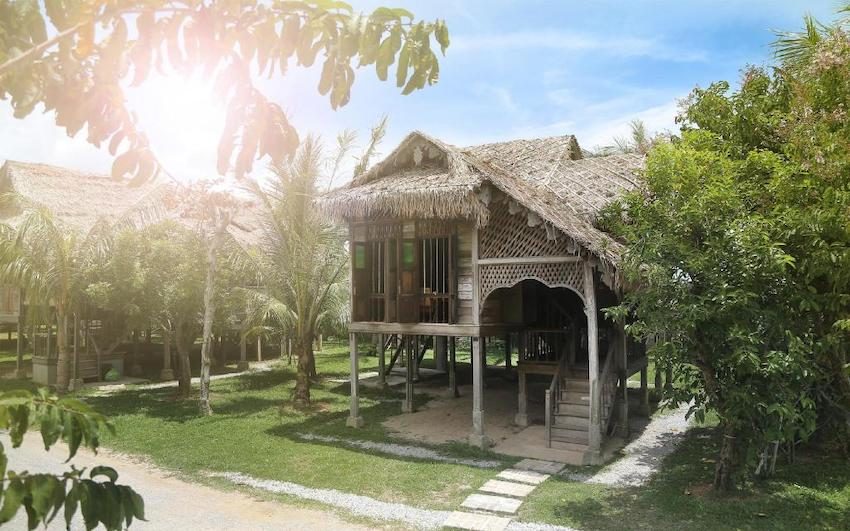 This is where you get a luxurious update to traditional kampung living. All 20 villas here are decorated uniquely and with the utmost attention to detail. The interior design is simply astounding and every single corner, nook, and cranny of this property is insanely Insta-worthy. You'll have IG content stocked up for weeks if not months on end!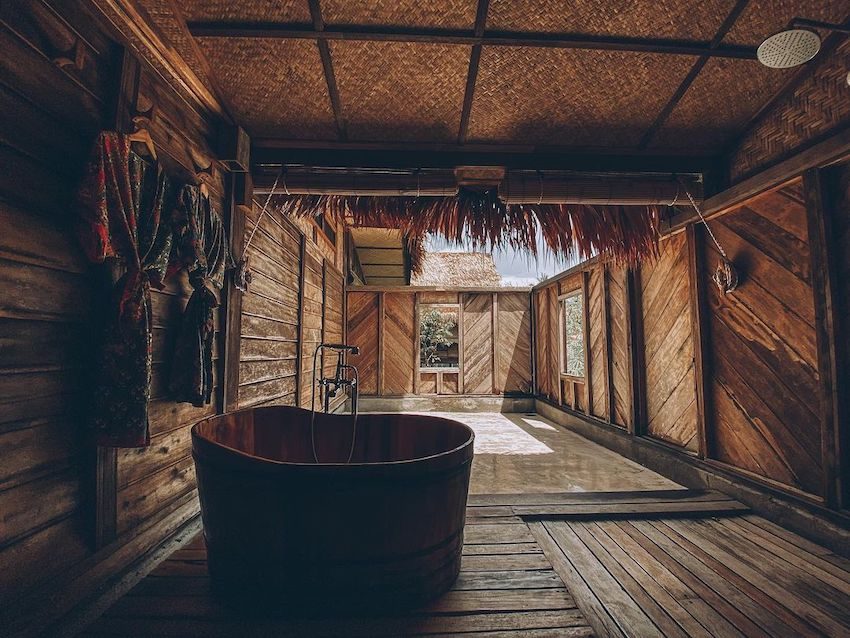 Guests here can indulge in spa treatments, relax in the available saunas, steam rooms, and whirlpools. There's also a 24-hour fitness centre, a tennis court, and a 'lagoonarium'. The resort's Pohon Beringing Restaurant specialises in traditional Malay cuisine, but also serves up a variety of local, international, and vegetarian food.
Website | Facebook | Instagram
8. The Gemalai Village, Langkawi, Kedah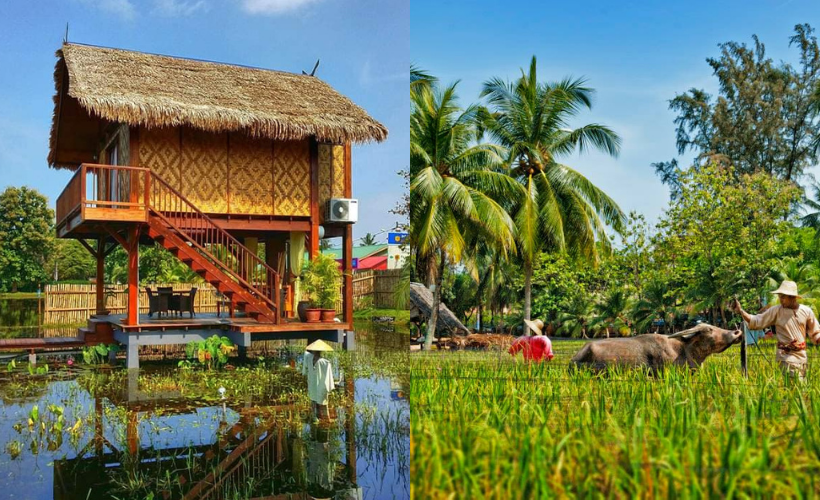 In the middle of a lush rice paddy field sits the six private villas that make up The Gemalai Village. Guests here are woken up by crowing roosters, and can spend their days exploring the area on rented bicycles, learning how to work the paddy fields, and fishing in the nearby pond. You're also likely to spot some grazing buffaloes nearby.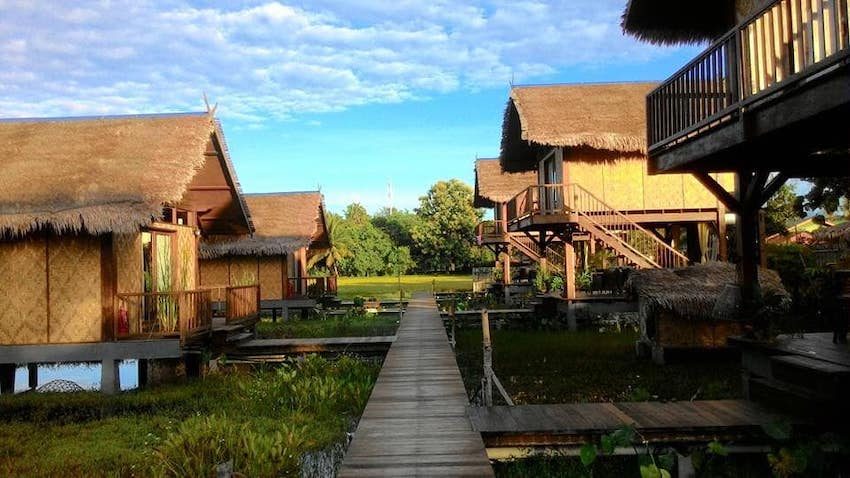 This is the ultimate getaway if you're looking for peace and quiet, but should you want to shake things up a little with some duty-free shopping, sight-seeing, and seafood indulgence, the oh-so-popular Pantai Cenang stretch is an easy, breezy 10-minute walk away.
Follow Zafigo on Instagram, Facebook, and Twitter. Sign up to our bi-weekly newsletter and get your dose of travel tales, tips, updates, and inspiration to fuel your next adventure!