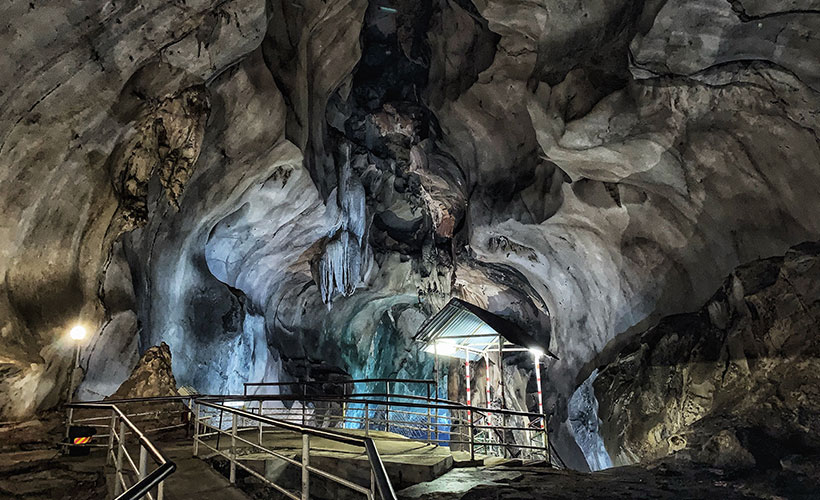 Malaysia isn't all about food. Shocker, I know, but sometimes I feel that so much focus is thrown on food (don't get me wrong, food is life!) that we forget to celebrate a part of being Malaysian that is truly unique – our natural wonders. So here's a new statement for you to chew on: Malaysians are adventurers.
Think Indiana Jones, Bear Grylls, or Dora the Explorer with her trusty monkey sidekick, Boots. In my experience, many of my Malaysian friends are adventurers themselves, and even more have a little Cecilie Skog buried somewhere within. In other words, Malaysians are people who love pushing their boundaries and experiencing all that life has to offer.
However, you don't need to be Malaysian to be an adventurer. If adventure speaks to your soul, you're one too, and you can start by indulging in a little adventure like spelunking at Gua Tempurung, Perak.
About Gua Tempurung
Located in Gopeng in the state of Perak, Gua Tempurung (or Tempurung Cave) is the largest limestone cave in Peninsular Malaysia and is believed to have existed since 8,000 B.C. It measures almost three kilometres in length and has a 1.6-kilometre river passage running through it.
The entire cave was once submerged underwater, and you'll see signs of the ocean's passing on the breath-taking stalagmites and stalactites of the cave. It was also the hideaway for the communists during Malaysia's more turbulent times, and plenty of signs of their habitation remain in the wall carvings and a collection of rusty equipment littering the cave floor.
This cave is popular among spelunking enthusiasts which, according to the Merriam-Webber dictionary, is defined as "the hobby or practice of exploring caves". A mere two-hour drive from the city of Kuala Lumpur, this is definitely something to put on your weekend agenda.
Choosing a tour
In order to access Gua Tempurung, you'll have to pick one of the four tours available below:
Each tour means that you journey progressively deeper into the cave, with Tours 3 and 4 being labelled "wet" because you'll be descending into the deep, dark underbelly of the very wet cave with nothing but a headlamp to guide your way. More on the wet part later.
For the more adventurous, you can opt to progress further into the cave with Tours 3 and 4. These tours run daily and require a guide, which the cave provides, but be warned as there's a cut-off time for the final tour. Furthermore, if there aren't enough people looking to join Tour 4, you might be asked to wait for a little while in case other people decide to join. My friends and I arrived at 9:30AM and entered the cave at 10:10AM as there was a larger group of students looking to join us so the wait wasn't too bad.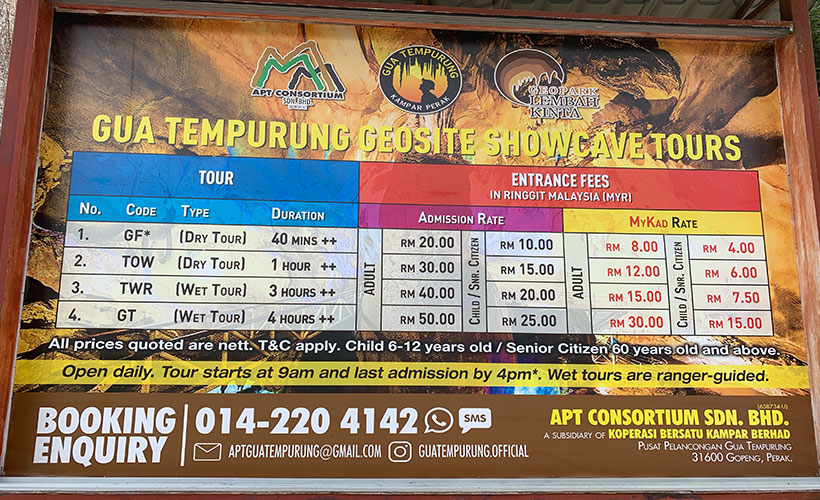 Tours 1 and 2 are "dry" as you'll be traversing upon steps built into five coconut-shaped domes with plenty of coloured light to guide your way through some incredible cave structures, including a wind tunnel. These are the most basic tours and you're allowed to enter at any time.
If you have children, Tour 4 is an option to consider as long as they meet the cave's basic criteria, you practice general safety measures, and follow the guide's advice. You should, however, always exercise discretion when deciding on the tour best fitting your needs. It helps to ask the tour operators – they're very helpful, experienced, and more than willing to share some advice. There are also videos playing at the ticket counter that show you some of the things you'll be experiencing if you're still uncertain on the day.
To help you decide whether to go on Tours 3 or 4, consider the following:
You will be entering a pitch dark space with nothing but your headlamp to guide you (the gate in the photo below signals the start of Tour 3).
There will be steep slopes to climb and slide down.
Cramped places are aplenty. Once, I was down on my belly and had to use my upper body to pull myself through the cracks.
You will find yourself submerged in water up to your chest while crawling through a two-foot gap over the cave's river.
You will encounter spiders, bats, and perhaps even a snake or two (although I didn't see those on my last two visits).
Possible injuries. You'll be supplied with a helmet, but it's possible to get scratches or even emerge with your trousers torn from all the sliding (mine tore, and I was given a black rubbish bag to use as a sarong for the second half of the trip. Talk about embarrassing).
Tour 4 is a four-hour journey. You'll have a break in between where you emerge in the middle of the forest before plunging back into the darkness. We were never rushed, and the guide was always on hand to help us.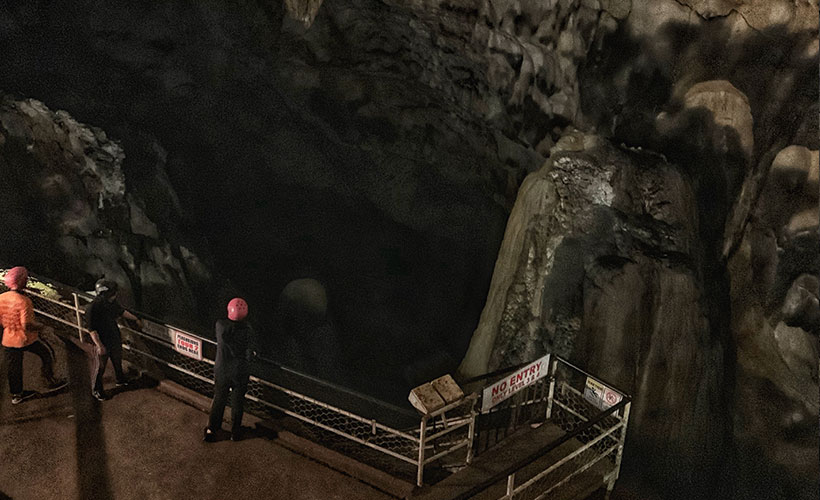 If all of the above doesn't daunt you, then you know which tour to pick! The guides were knowledgeable and supportive. I can't speak highly enough of them. We learned about the carvings and tools left behind by the communists, the holes that once functioned as their loo and treasure room, and even drank cave water fresh off a stalactite. It's among the freshest water I've ever tasted.
Planning your trip
Tours run daily and there's no need to book in advance. However, as mentioned before, you may be asked to wait for a sufficient number of people to register before your wet tours begin. Tour 4 is a very popular option among school-goers.
You can proceed straight into the cave if you are only there for the dry tours.
Things to bring
It's important to be prepared when going on a spelunking expedition. Here are some of the things you'll find useful on your outing, whichever tour you opt for:
Extra set of clothes and shoes.
Lots of water and snacks (the nearby store beside the Gua Tempurung car park also sells these).
Dry bag. Essential if you're bringing your valuables on Tours 3 or 4. You will get wet.
Gloves. Not essential, but very useful when you're on your knees crawling along a pebbly river bed with only two-inch spaces to manoeuvre around. Even the guide was using gloves.
Headlamp. The aforementioned local shop sells plenty of headlamps costing around MYR10 (approximately USD2.40), MYR15 (approximately USD3.70) and MYR20 (approximately USD4.90) respectively. I went for the MYR10 one and had no issues with completing Tour 4.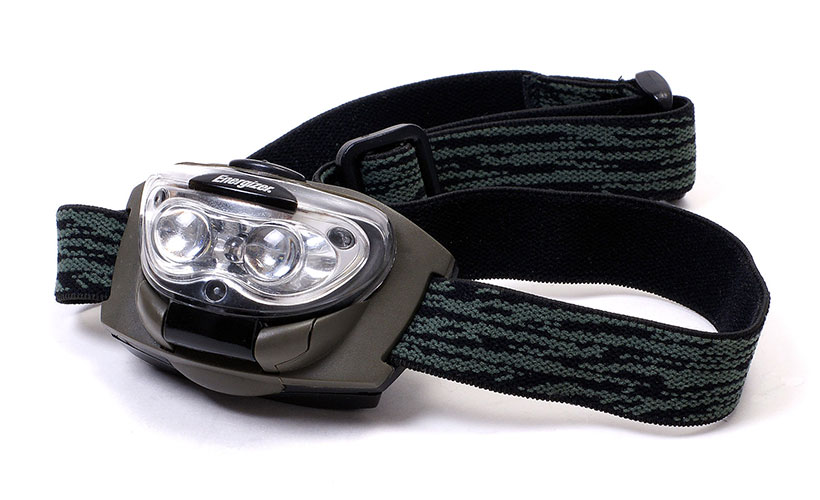 Proposed itinerary
7AM: Leave Kuala Lumpur
9AM: Arrive at Gua Tempurung, visit the toilet (MYR0.50 (approximately USD0.10) per entry) and purchase all essentials and entrance ticket.
9:30AM: Enter Gua Tempurung for Tour 4.
11:30AM to 12PM: Emerge wet and bruised, but victorious!
If all that adventure isn't enough for you, Kampar River is just around the corner with a tremendous number of activities available, including white water rafting, tubing, waterfall abseiling, and rafflesia trekking. I enjoyed spelunking in the morning before moving on to white water rafting in the afternoon, but that is another story altogether.
To see more travel photos from Iuliya, follow her on Instagram.
*All photos by the author unless stated otherwise
Get all the latest travel stories from Zafigo. Follow us on Facebook, Twitter, and Instagram.