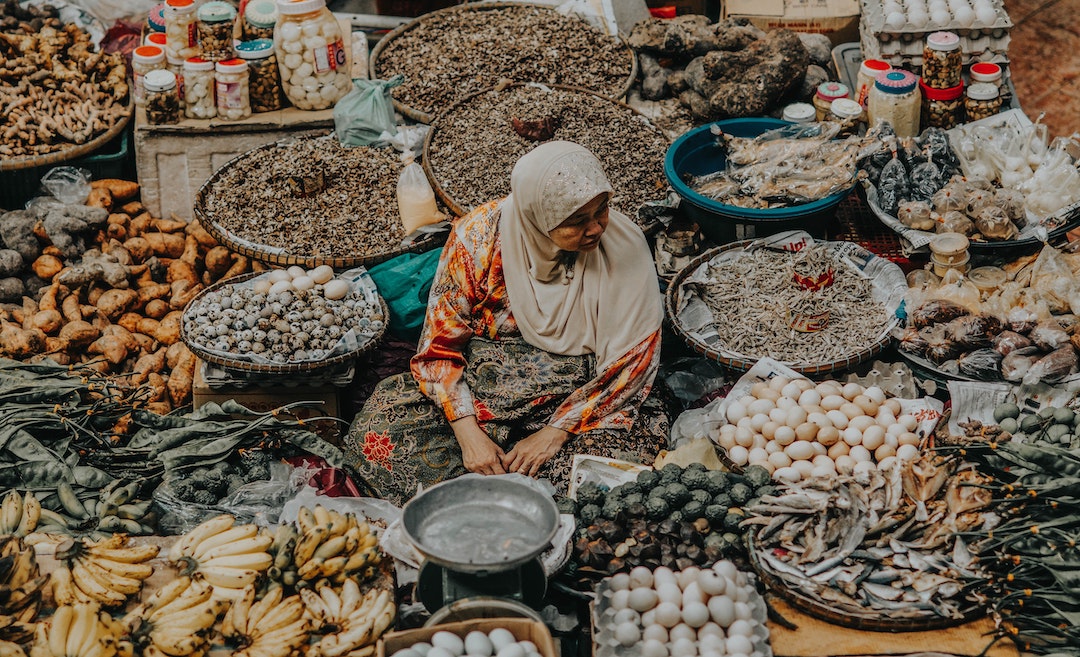 Zafigo's Quick Guide to Kota Bharu for Women Travelling Alone or with Family and Friends
A trip to Kota Bharu likely isn't the first place that pops to mind when planning a holiday in Malaysia, but I can promise you that this east coast city has much to offer. The capital of one of Malaysia's northernmost states, Kelantan, if anything, Kota Bharu is a big city with a small-town vibe. Getting here is easy too, as it's a 50-minute flight away from Kuala Lumpur (KL) or about an eight-hour drive by car (depending on traffic).
So what can you expect when in Kota Bharu? Well, read on to find out, but here's a little spoiler – a rich culture worth discovering, among the country's best beaches, and food, glorious food!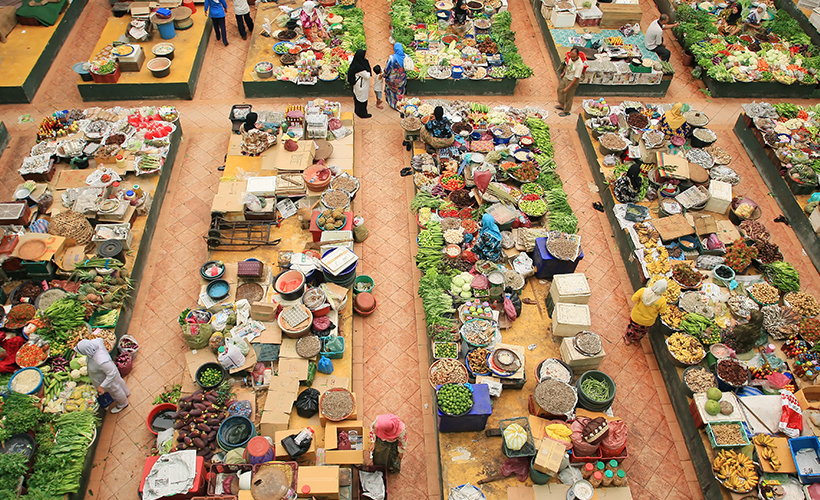 1. A unique culture
Some look to the state of Kelantan as the 'cradle of Malay culture'. Considerably traditional, Kelantan on a whole (and naturally Kota Bharu along with it), has a reputation for being ultra-conservative and Islamic. Honestly, that's only true to a certain degree.
Overall, the locals are equal parts laid-back and conservative. For instance, there may be marked lines for men and women at checkout counters, but whether or not this is adhered to is another story. So, it's unfair to say that segregation is a big thing here (another example: before I was married, I went on dates in Kota Bharu with no issues).
What you'll realise when in Kelantan is that the state is in its own little bubble, with a strong local identity and even a dialect all its own. So don't be surprised that when in Kelantan, you won't be hearing the same phrases you've learned for your trip to Malaysia. For instance, 'tak nak', meaning 'don't want' in Bahasa Malaysia, becomes 'tokse' in Kelantanese (pronounced tohk-sey). But don't feel bad about it, a lot of the time Malaysians from other states struggle to understand Kelantanese themselves.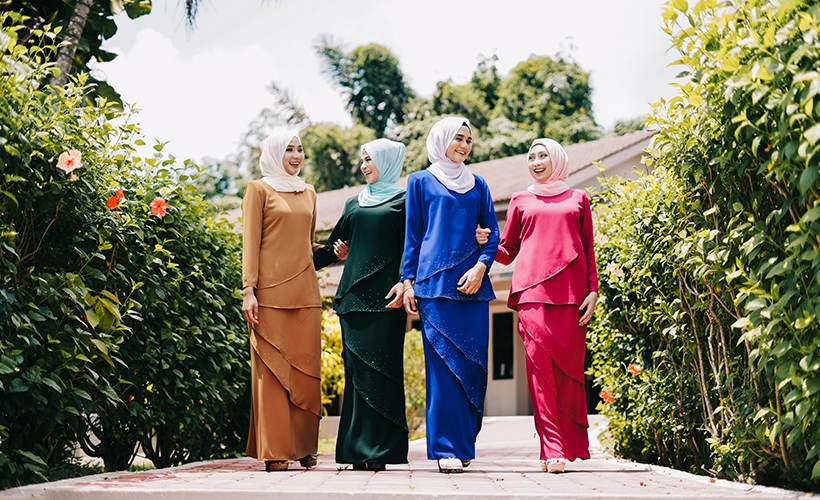 2. Dressing appropriately
While we're on the topic of culture, as mentioned earlier, Kelantan's vibe on a whole tends to be more traditional and conservative. With that, it's important to be mindful of your dressing. Of course, there's no need to wear a hijab while you're here (you'd be surprised at the number of people who assume a hijab in Kelantan is mandatory), but try not to prance around in hot pants and a tube top. Instead, dress to conform.
It's common to see foreigners wearing shorts while they're here, but the locals won't bat an eyelid if it's a Caucasian foreigner doing so. If you're clearly Asian or a fellow Malaysian, be prepared for some stares, but otherwise, no one actually says anything. The rules of covering up completely usually apply to workplace scenarios. If you're visiting places of worship, however, there may be strict dress codes, so do your research and bring along the appropriate attire.
3. Getting around and where to stay
It's fairly easy to get around the city – there are scores of taxis everywhere! You can use your Grab app while here too, but taxis are far more abundant. The only other mode of public transport within the city is by bus, but they're not very frequent.
In terms of where to stay, the city centre is peppered with some decent 4- and 5-star hotels, all of which are highly affordable at upwards of USD60 per night. The best ones include Hotel Perdana, The Grand Renai (formerly Renaissance Hotel), Grand Riverview Hotel, and the newly-opened H Elite Design Hotel. The great thing about setting up camp in one of these hotels is that you're close to everything – sightseeing, shopping, and food.
Of course, there are even cheaper alternatives to these hotels, such as hostels and homestays. A quick search on the all-knowing Google will point you in the right direction.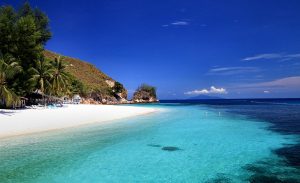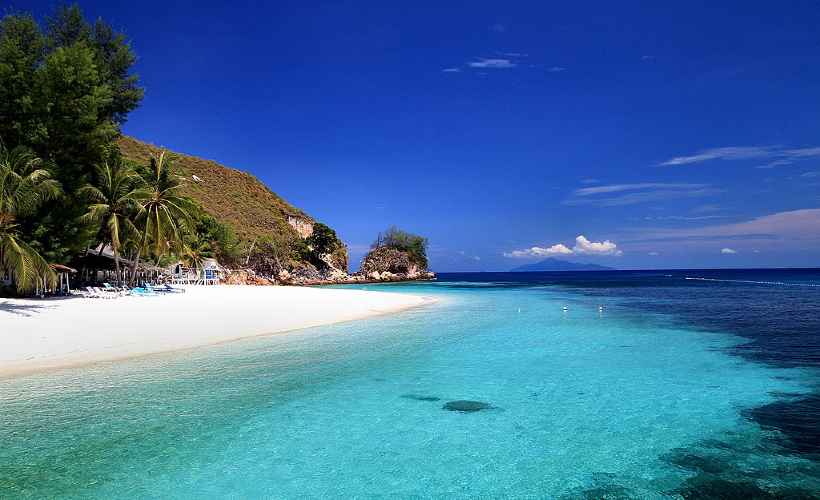 Beach? Island? Go on and get inspired by these eight stunning oceanfront escapes peppered throughout Malaysia: Langkawi & Beyond: 8 Malaysian Ocean Escapes To Plan Your Next Holiday At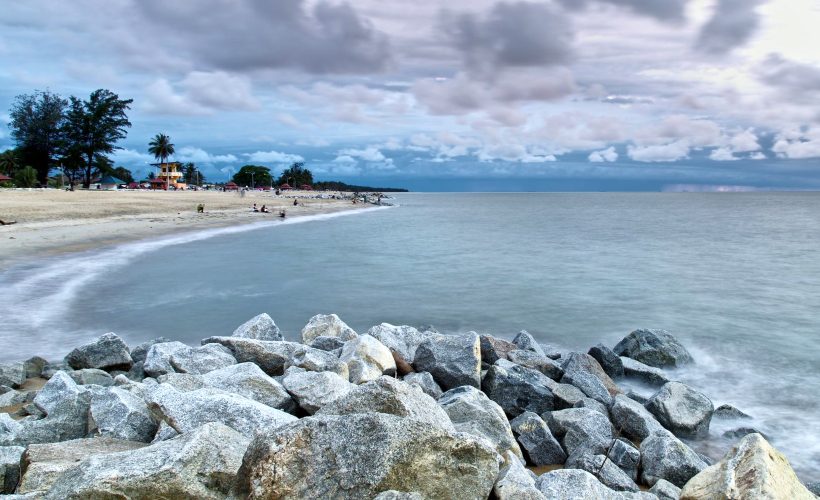 4. Gateway to beautiful beaches and islands
Most people see Kota Bharu as a transitory town – both a blessing and a curse. A blessing because it makes Kota Bharu a known destination, but the latter because most people simply pass through. While we implore you to consider extending your stay while you're here, it's important to note that the city really is a gateway to one of the country's most beautiful oceanfront escapes – the Perhentian islands – which really should add to its appeal.
Besides Perhentian, Kota Bharu has some beaches of its own. A popular one that's just a stone's throw away from the city is Pantai Cahaya Bulan, or Moonlight Beach, where the locals head to in order to enjoy some food, fly kites, jump in for a quick dip, or just lounge around with friends and family. If you do decide to head here, be sure to have the Maggi Ketam (crab in Maggi soup) at D'Syaz Café. This delectable dish originates from Bachok (a town about an hour away), but you'll find that the Maggi Ketam here is just as good. It's so fresh we once saw a live crab running around the restaurant (one of the servers caught it, of course).
Other beaches to consider visiting while in town include Pantai Kundur and Pantai Mek Mas. If you're in the mood for a drive, you can also head to Pantai Tok Bali in Pasir Puteh that's about an hour away. There are a number of beach resorts here and the shoreline is beautiful.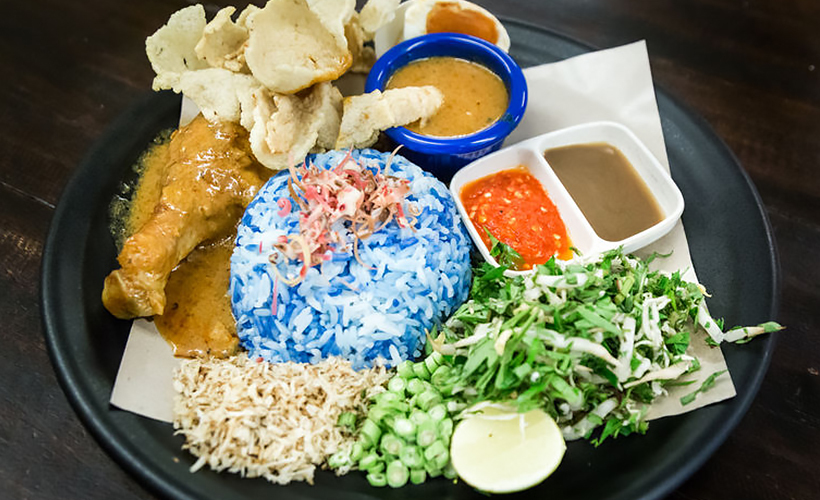 5. Crazy about food
Kota Bharu has a plethora of gastronomic institutions. Since entertainment is kept to a minimum (Kelantan is a traditional state, after all), what else is there to do but eat, eat, and eat some more? Here's a (short) list of what to feast on and where:
Banana leaf rice: Okay, so you wouldn't think of heading to Kota Bharu for Indian food, but hear us out. Meena Curry House has a signature chicken dish that's the bomb. Have it along with a mountain of rice topped with dhal and curry, and you've got a winning (and food coma-inducing) combination.
Nasi paku: Head over to Restaurant Hover. It's essentially nasi padang (Indonesian mixed dishes), but it's pretty good and hearty. Word of caution is that they serve turtle eggs here, so make sure not to indulge in that.
Nasi kerabu: A popular Kelantanese dish, you can't go wrong with Yati. Nasi kerabu (blue rice served with raw vegetables, stuffed chilli, salted egg, sambal (chilli paste), and budu (anchovy sauce)) is normally had with ayam percik (grilled marinated chicken), although other options for mains include grilled beef or fish.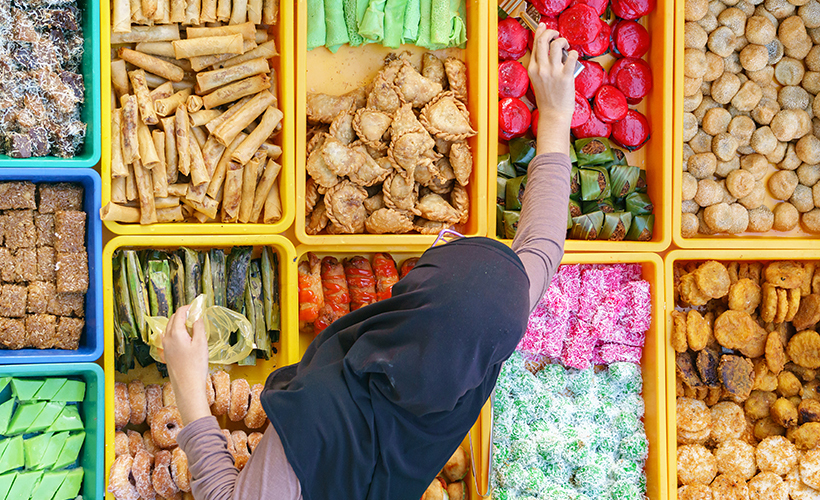 Nasi kukus: Formerly known as Zakini, Warisan Nasi Kukus is pretty popular and good for a hearty meal of nasi kukus (steamed rice with mixed dishes). A highlight are the prawns that are almost as big as your face.
Colek: This is a sauce we like to dip our keropok ikan (fish crackers) in. it's the best snack food and you can get it pretty much anywhere. There's another special type of colek unique to Kelantan though, and that's colek buah (fruit). Consider it the Kelantanese equivalent of rojak (fruit and vegetable salad).
Cakoi and kaya: Okay, so this is a bit of a family tradition. But after we visit my family's mausoleum, we get the driver to take us down the exit of the main road at Jalan Langgar (where the royal cemetery is) and there's this teeny-tiny stall that sells nothing but cakoi (deep-fried dough) with small packets of kaya (coconut jam). So, so good for a teatime snack. Especially when nice and hot out of the pan.
Traditional cakes: If you'd like to try a mix of all the kuih (traditional cakes), then just head to the main market, Pasar Besar Siti Khadijah. On the ground floor, there are loads of people selling kuih. Things to try: ketupat manis (sweet rice dumpling), akok (coconut and egg tart), tahi itik (egg whites and pandan dessert), and jala mas (egg yolk dessert).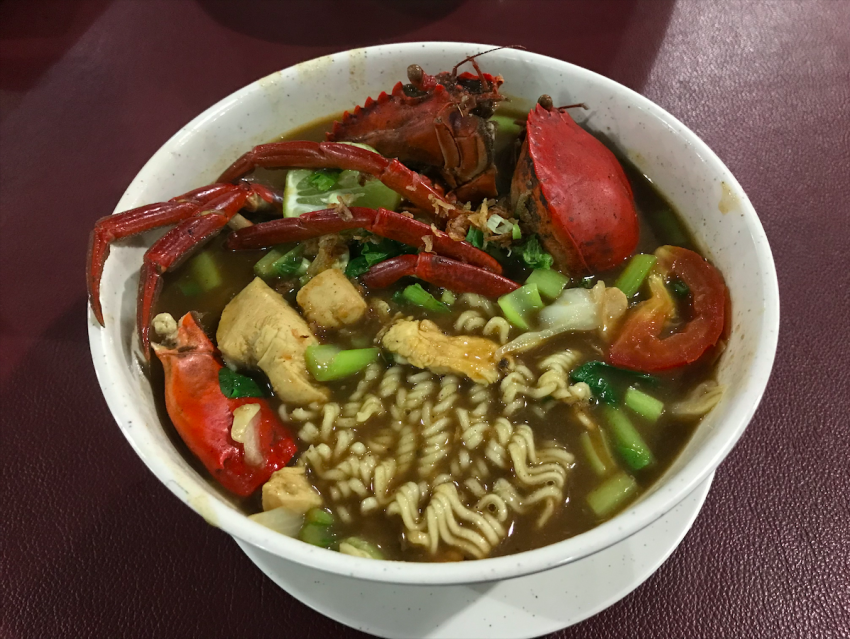 Nasi dagang: The best place to enjoy this is usually someone's home during Hari Raya (Eid). But Restoran Capital is a popular option for this slightly greasy rice meal steamed in coconut milk, doused in gulai lemak ikan salai (spicy and creamy fish curry), and served with boiled eggs, kelapa goreng (fried coconut), and pickled vegetables.
Chinese food: If you'd like a little break from Kelantanese food, head over to the city's best Chinese restaurant – Four Seasons Restaurant. No, it's not affiliated with the luxury hotel chain, but it's become a household name for being Kelantan's first halal-certified Chinese restaurant. Load up on awesome seafood dishes such as salted egg squid and steamed fish, or throw in some Thai or Malay dishes to get a mix of foodie culture.
Chicken chop: A favourite amongst locals, Sun Hua Restoran is an institution in Kota Bharu. Serving up Chinese and Western fare, this quaint kopitiam (coffee shop) is most popular for its chicken chop. Served with a side of fluffy toasted bread, you're meant to dip the toast into the sauce that's flooded over the chicken chop.
And there you have it – a great starter list of where to eat when in the city. Although, it needs to be said that gentrification is real – even in a city like Kota Bharu (there's even a Joe's Barbershop here). So, for those times you feel like opting out of traditional fare or are dying for a good cup of joe, you can always opt for one of the city's numerous hipster cafes or ice cream joints instead. Favourites include Kopi Mesin, Arnold Cycling Café, Tiny Elephant, and The Bold Lab.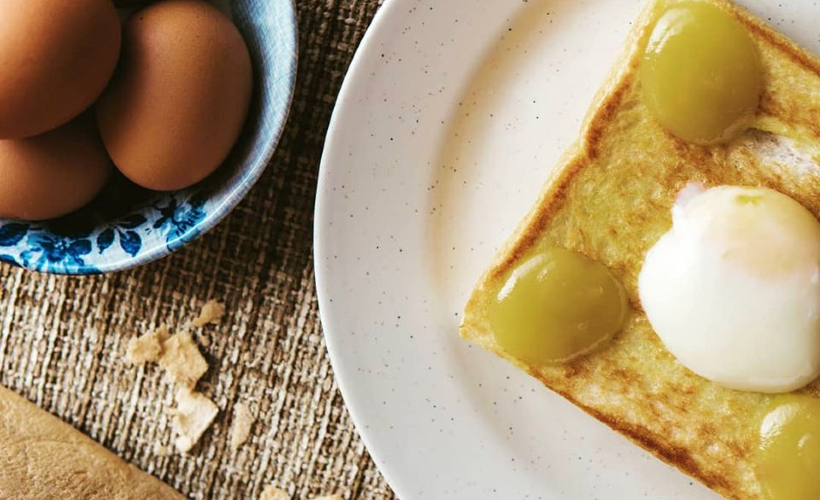 6. Breakfast is an event
Okay, we know what you're thinking. Really? More food?
Yes!
Breakfast in Kelantan is an event. After all, it's the most important meal of the day. And the most popular place to head to is Kopitiam Kita (or Wong's). Now, you'll need to get here really early in the morning, as food sells out as early as 10am. It's worth waking up early for, though.
The owner, Wong, came up with a fantastic little idea of bringing the most famous breakfast dishes from all over the state to one place. They're driven over fresh each morning in limited quantities. We suggest picking up a packet of the nasi tumpang (compressed rice in banana leaf parcels), nasi dagang, nasi berlauk ikan (rice and fish), and satay (unlike the rest of Malaysia, Kelantanese eat these meat skewers for breakfast).
Feeling hungry? Wherever in Malaysia you are, there's always good food to eat. Just check out this food guide by state! – Food Trippin': A Gastronomic Tour Of Malaysia
Always one for clever ideas, you should definitely also try Wong's rotititab. This is Kopitiam Kita's patented (Wong even has the plaque to prove it) signature dish of thick toast slathered with butter and topped with a soft-boiled egg and four dollops of kaya on each corner. There's now a pandan variant for it too!
Let us also fill you in on a local's secret. If you find that there's nothing left in Kopitiam Kita, you can also head over to Kopitiam Sri Cemerlang nearby for a similar breakfast experience. Some may even prefer it, as there's less of a crowd.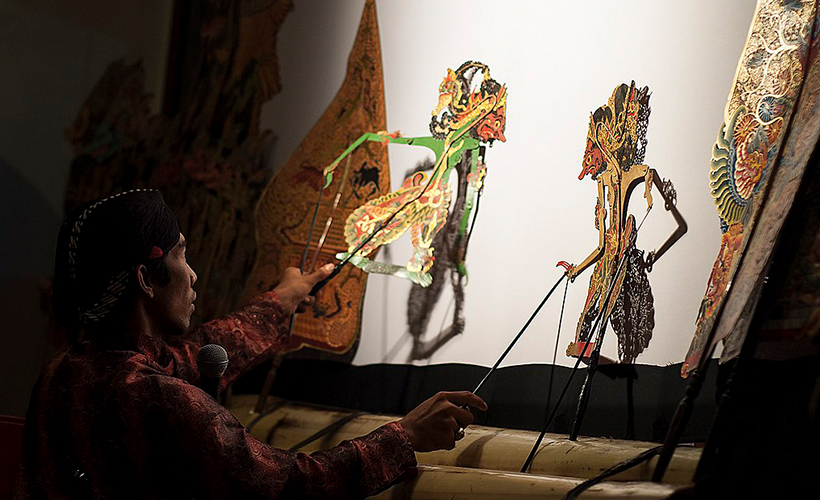 7. Experiencing the arts
Food aside, Kelantan is also known for its myriad traditional art forms – such as wau-making (kite-making), batik (hand-painted fabrics), and wayang kulit (shadow puppet theatre). Unfortunately, much of these traditions are a dying art, but you culture vultures can still get a taste of them by heading to Gelanggang Seni (Cultural Centre), Muzium Negeri Kelantan (Kelantan State Museum), or Muzium Kraftangan (Handicraft Village and Craft Museum).
These museums are brimming with thousands of artefacts that will give you not just a glimpse into Kelantan's art world, but also offer a much deeper understanding of the intricacies, meaning, and important traditions that go hand-in-hand with these treasured art forms. Of course, it'll be a history lesson on Malaysia's northern region, as art is an expression of the times, and Kelantan has a colourful history.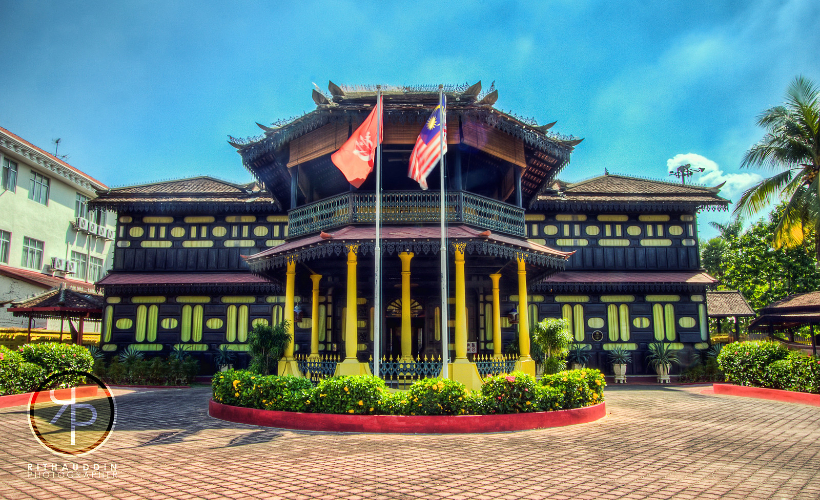 8. Places of interest
Speaking of which, for you history buffs, there are numerous other places of interest worth visiting. If you're a royalist, take a trip over to Istana Jahar and Istana Batu – two former royal residences that are now museums. Istana Jahar was constructed in 1855 and is a sight to behold. One can liken it to a glorious example of Malaysian architecture. Today, it houses artefacts such as garments and jewellery, with an armoury at the back. Meanwhile, Istana Batu showcases the history of the Kelantanese Sultanate, giving you a peep at royal life with photos, personal belongings, and lots of family photos.
Since Kelantan shares a border with Thailand, you'll find that much of the local culture is influenced by its neighbour and vice versa (for Thailand's southernmost city of Golok, at least). Travel through Kota Bharu for yourself, and you'll find subtle imprints of this influence in the food and language. There are, however, some larger-than-life examples of cultural harmony. Two literally shining examples of this muhibbah spirit (racial and cultural friendship, camaraderie, and understanding) are the sleeping Buddha statue and sitting Buddha statue.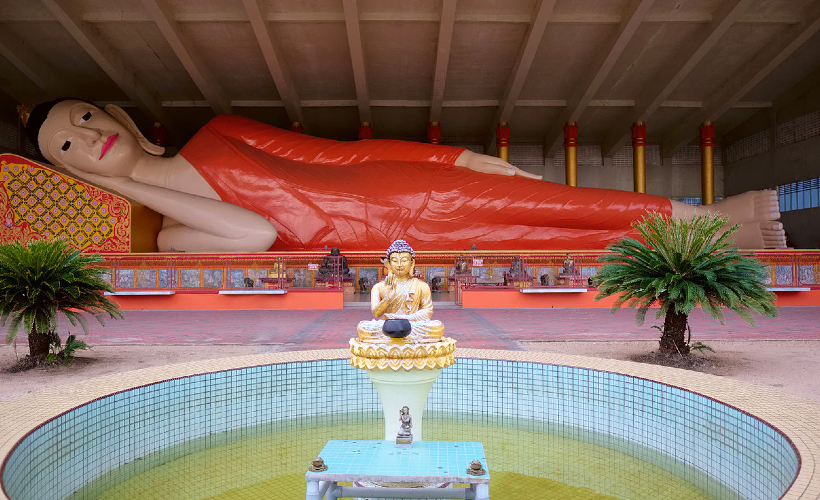 A 30-minute drive away from Kota Bharu is a Thai Buddhist temple called Wat Phothivihan. It's one of the most famous Buddhist temples in the country, likely due to its most prominent feature – a 40-metre long sculpture of a reclining Buddha that's among the largest in Southeast Asia.
Another famous Thai Buddhist temple (also 30 minutes away from the city centre) is Wat Machimmaram. Even if you decide not to enter the temple's grounds, you can't miss its most striking feature and can easily spot it from a distance. Sitting cross-legged atop the temple's roof is a 30-metre tall statue of the Buddha; once the tallest in Southeast Asia (it's since been dwarfed by the 92-metre tall Great Buddha of Thailand).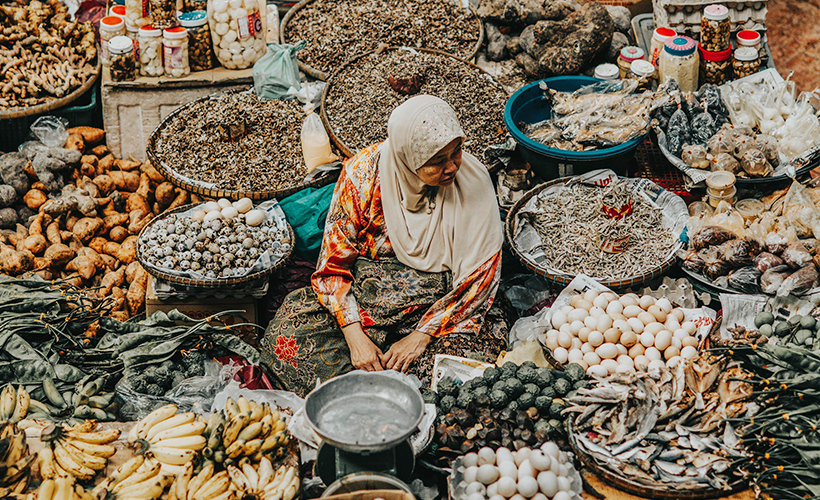 9. Shopping here is amazing
If we could describe shopping here in a nutshell, it'd be: cheap and cheerful. Depending on what you're into, the best places to visit for a good bout of shopping are Aeon and Pasar Besar Siti Khadijah.
At the Aeon shopping mall, you've got your high street brands such as H&M, GUESS?, and Levi's, but somehow, they've always got some sort of sale or special going on. Or perhaps they carry items that you don't find in KL.
Meanwhile, Pasar Besar Siti Khadijah isn't just a great place to buy kuih. Although, we do recommend stocking up on the keropok lekor (fish sausage) and colek while you're here. Anyways, head up to the second floor and you'll be entering a different world. It's textiles galore and for insanely cheap prices too. If you're into tailoring your clothes, then we can promise that you'll be in heaven and so spoilt for choice. Fabrics go for about a third of the prices you'd find in KL, with prices ranging anywhere from RM35 (approximately USD8) for two metres of cotton/satin fabric to RM400 (approximately USD93) for intricate batik pieces. Tip: bring cash and lots of it! They don't accept credit cards here.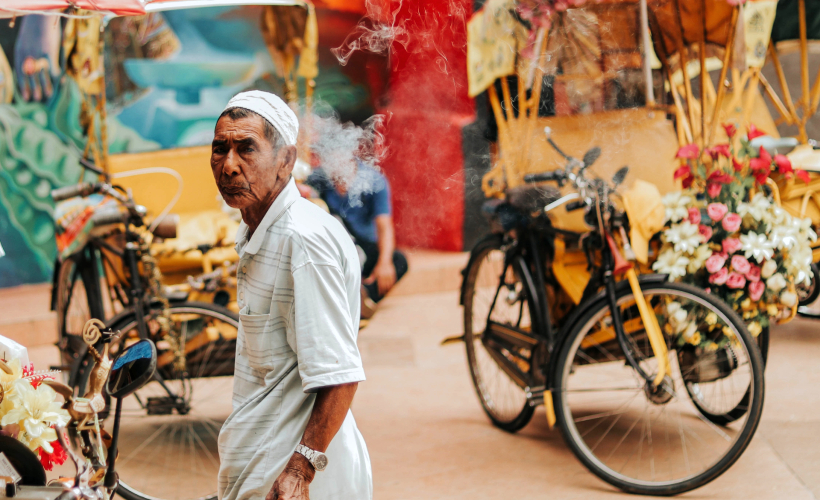 10. Personal safety
Being a local, I personally have never felt unsafe while in Kota Bharu. Compared to when I'm in other cities, I get cat-called less while here and don't have to deal with being harassed or followed by strange men – something that happens all too often in KL.
Of course, that's not to say that Kota Bharu is free of crime. Like with anywhere else, be situationally aware, set boundaries, be smart when exploring (no walking down dark alleyways alone), and make sure someone always knows where you are. With these things in mind, we hope you enjoy the fair city of Kota Bharu.