In her early years, Dr Louisa Ponnampalam dreamt of seeing dolphins in the open oceans and imagined herself in Hawai'i. Little did young Louisa know that she'd one day study marine science at the University of Hawaii at Hilo, Hawaii, and then pursue a PhD on scholarship at the University (London) Marine Biological Station in Millport, Scotland.
Now, Dr Louisa is a cetacean ecologist, helping to increase scientific knowledge and advocating for awareness on marine mammal conservation among Malaysians. In 2012, she co-founded MareCet to further her passion and groom homegrown researchers for the next generation.
Her research has taken her to many beautiful places across the world, and in 2014, Dr Louisa became the first Malaysian to be awarded the prestigious Pew Fellowship in Marine Conservation. Read on to take trips down memory lane with Dr Louisa and learn more about her work for our Malaysian marine mammals!
As a child, when you dreamt of being a cetacean ecologist, what kind of places did you imagine you'll go to?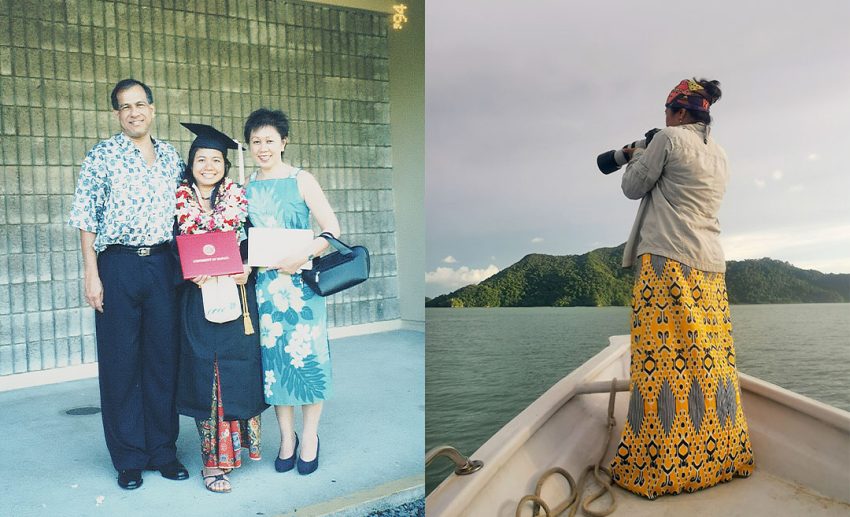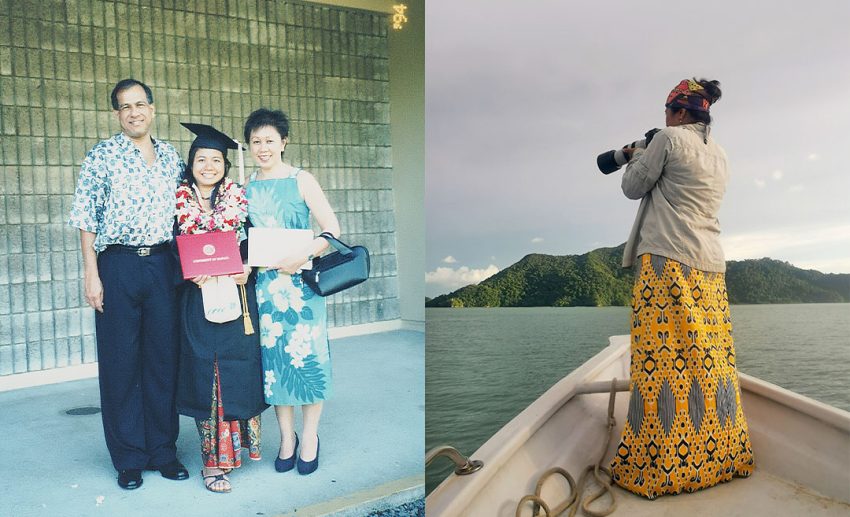 As a child, I definitely imagined I'd go to Hawai'i (and I did, in the end, when I went to university!). For a while, New Zealand was high on my list as I had once harboured dreams of studying Hector's dolphins that are endemic to that country.
In general, I always imagined going to places where there are dolphins in the open ocean. But even from a very young age, my dream was to roam our Malaysian seas in search of cetaceans to study and conserve, and very gratefully, I have been able to do so for over a decade now.
Now, living the cetacean ecologist dream, where's the most memorable place you've been?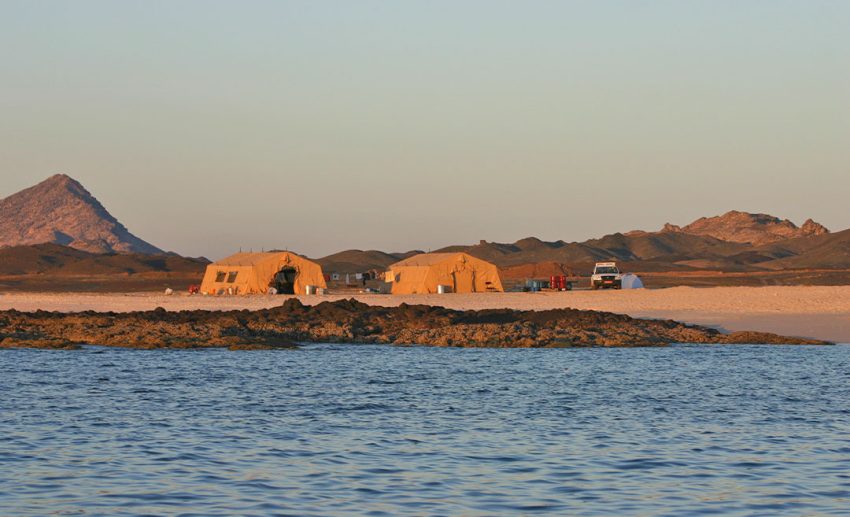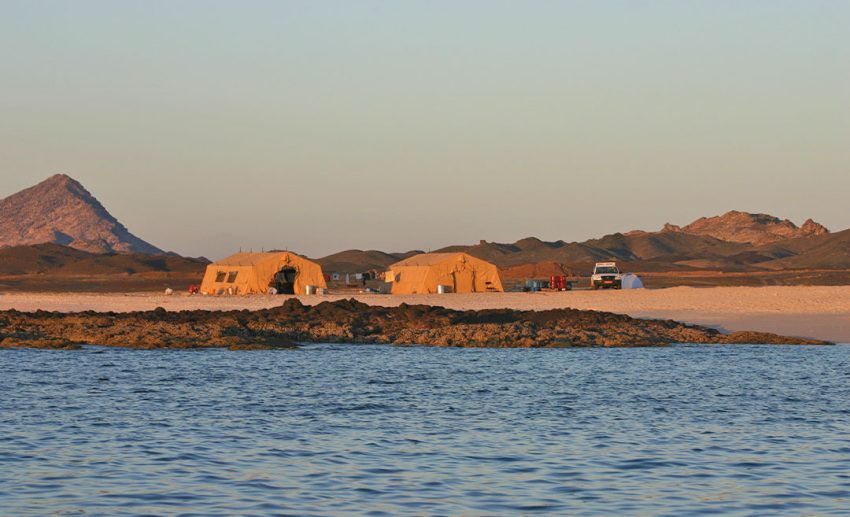 This is a tough one to answer because it is difficult to pick out just one. If I could have the liberty to name more than one place, it'd be Unalaska Island up in the Aleutian Islands (southwest of Alaska) and the Sultanate of Oman.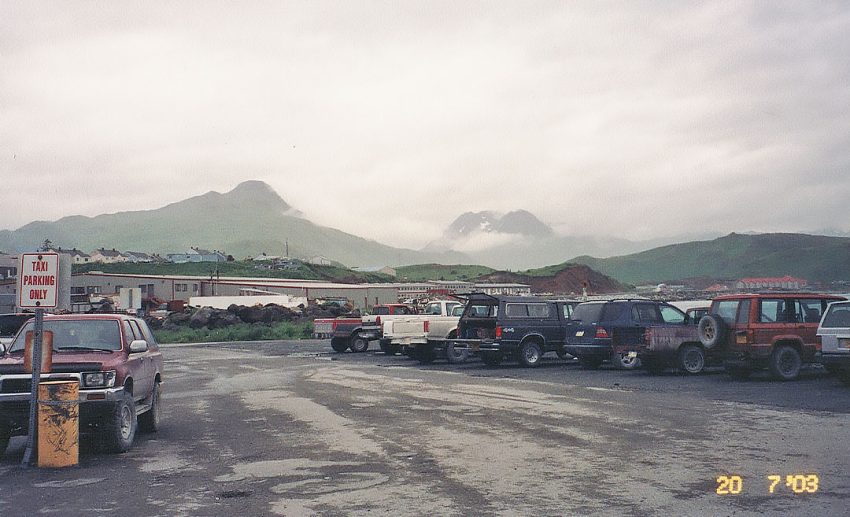 When I was an undergraduate student, I was given the opportunity to join a research cruise to survey around the Bering Sea and North Pacific Ocean; and I had to board the vessel from Unalaska. Due to volatile weather conditions and a very short landing strip in the Unalaska airfield, it took a week of many cancelled flights before I finally got there, almost missing the boat by a very tiny margin of time. There wasn't much time to explore Unalaska Island. But for the few hours I had there, I remember it being so remote, yet so beautiful.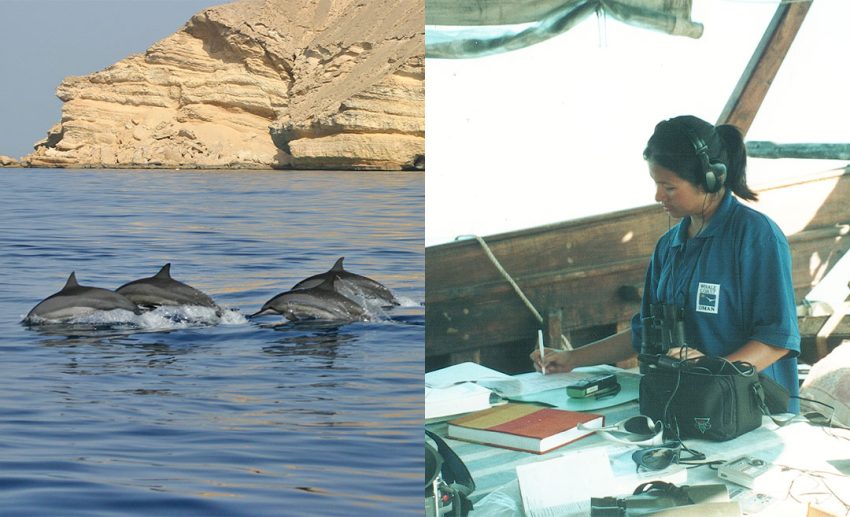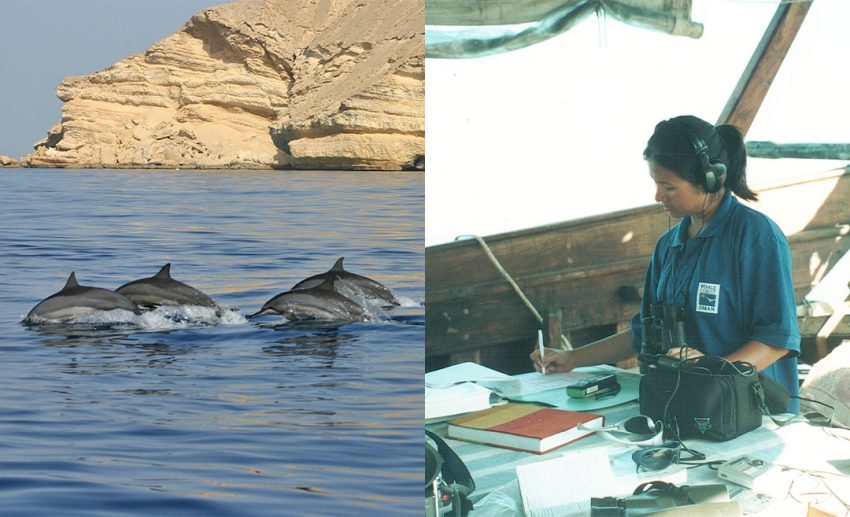 As for Oman, it is where I conducted the fieldwork for my PhD studies on spinner dolphins, so there are many wonderful memories there. But if I had to mention just a few, it would be sailing on the wooden dhow S/Y Sanjeeda to the remote Al Hallaniyat Islands, where on one of the days, we came across a group of 55 sperm whales; my first time seeing this impressive leviathan.
Then, there was the field trip to Masirah Island, where on one hot afternoon, we took a lunch break and had more than a thousand long-beaked common dolphins swim past our research vessel slowly as we sank our teeth into our sandwiches. I will also never forget camping at Barr al Hikman, where the beach was pink from the many gastropod (sea snail) shells, and it was so remote – just our research team and the surrounding environment.
How has establishing MareCet changed the way you travel?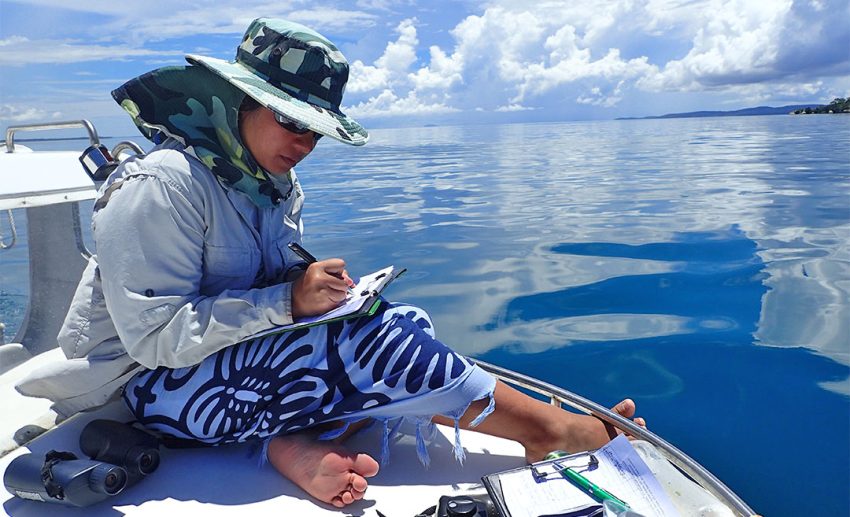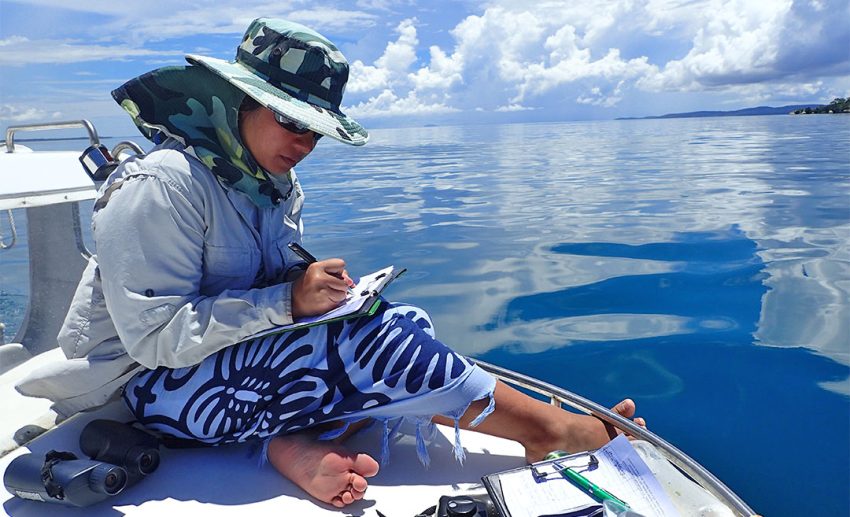 Establishing MareCet has changed how I make everyday lifestyle choices, which has carried forward into my travels as well. While I am still a work in progress when it comes to completely removing single-use plastics from my life, I have reduced the amount that I use over the years, and this holds true too when I travel.
On the aeroplane, I bring my own collapsible cup and reusable cutlery. I would use my own food container if I could, but alas, meals on the plane are all pre-prepared and come in disposable packaging already.
When travelling on the ground, I try my best to refuse and avoid using single-use plastics. While I love shopping, these days, I am much more selective about what I buy, and I will bring along my reusable shopping bags.
Which three cities around the world are your favourite?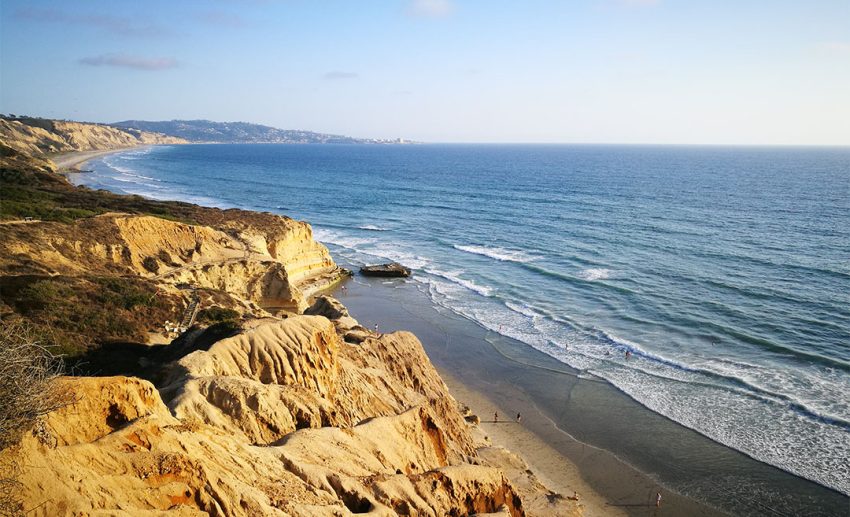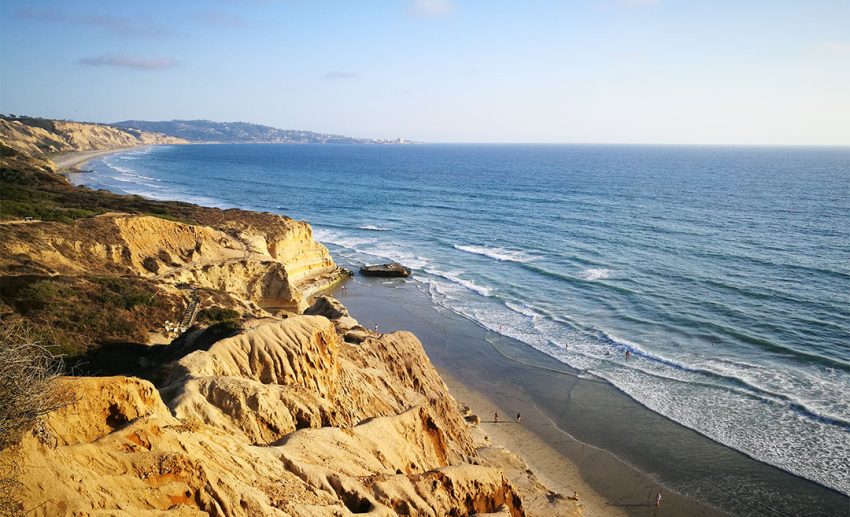 I am actually not into cities, but if I had to name three, it'd be London, San Diego, and Bangkok. I like London because it is a vibrant city with lots of good eats, the West End (I love theatre!), delicious cream pastries available around every bend, and where public transportation is convenient.
There will always be a special place in my heart for San Diego because I'd spent quite some time there, and I love that the beach and coastal sprawl of the majestic Pacific Ocean is always just a short drive away. Oh, and not to forget those beautiful Pacific sunsets!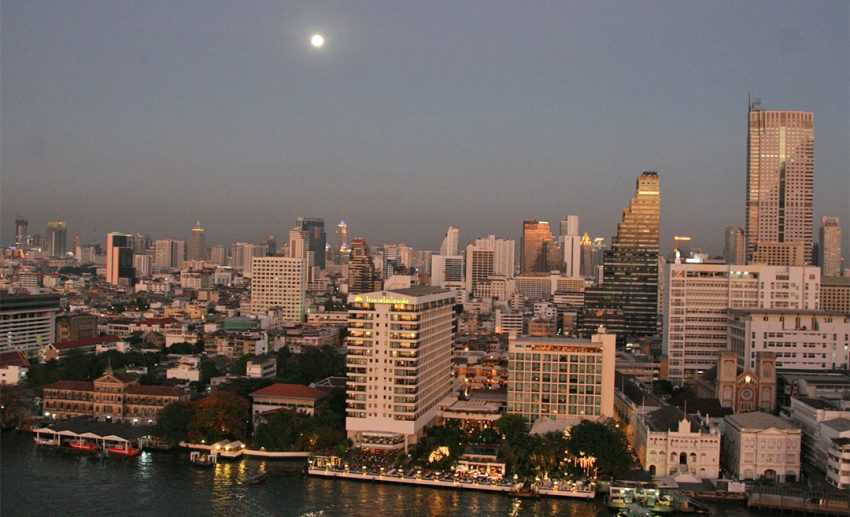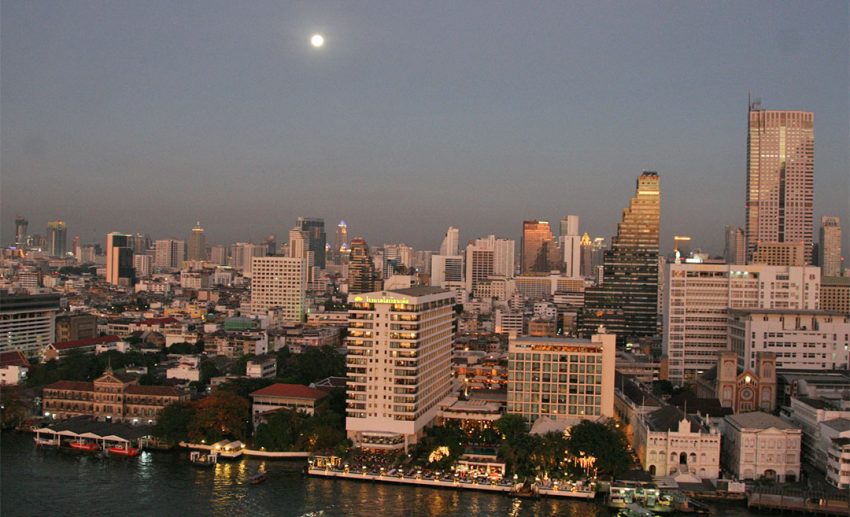 As for Bangkok, her draw for me has primarily been food, especially the street food culture. I love authentic Thai food, and it's always great that Bangkok serves up such wonderful food that is also super friendly on the wallet.
City, mountain, beach, or sea?
Beach and sea, always! The sea is where I draw my inspiration and energy. While it may seem odd to some that I would choose my usual workplace for recreation, it is a rather different experience when I have time off to enjoy the beach and sea. Besides, I could never resist a hammock pitched by the sea and being lulled to sleep by the sea breeze or jumping into crystal clear waters for a swim!
Although, there was a time when I had the opportunity to travel a little bit in Chile after a meeting, and I was torn between making a trip to Patagonia, Easter Island, or the Atacama Desert. Guess what? I chose the desert because I wanted to experience a totally different ecosystem and environment than what I am used to. While I do wish I could have visited Patagonia and Easter Island too, seeing the sights around the Atacama in the flesh was simply amazing!
Tell us more about Whales On-The-Wheels and the work you do while on the road.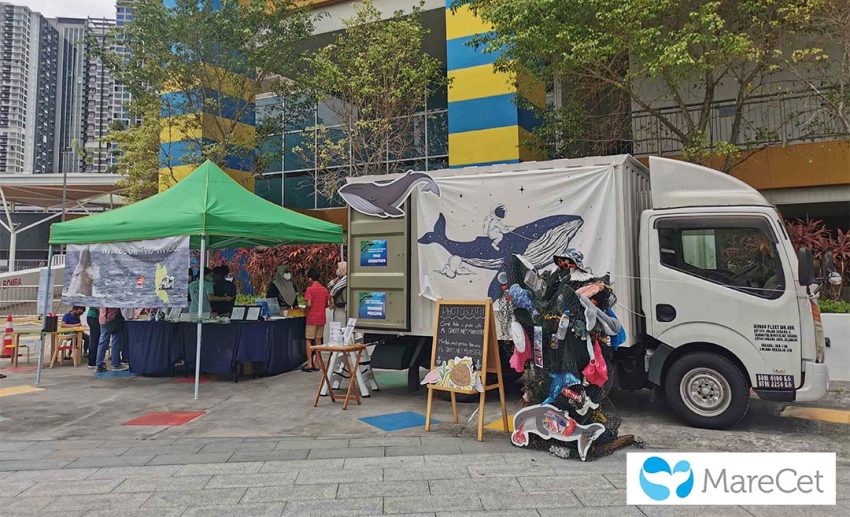 I was on a trip to San Francisco in 2014 when I had the opportunity to visit The Marine Mammal Center (MMC) in Sausalito. There, I saw a poster and a brochure about the MMC's Whale Bus programme. I was completely inspired by the Whale Bus and hoped that MareCet could undertake such a programme someday.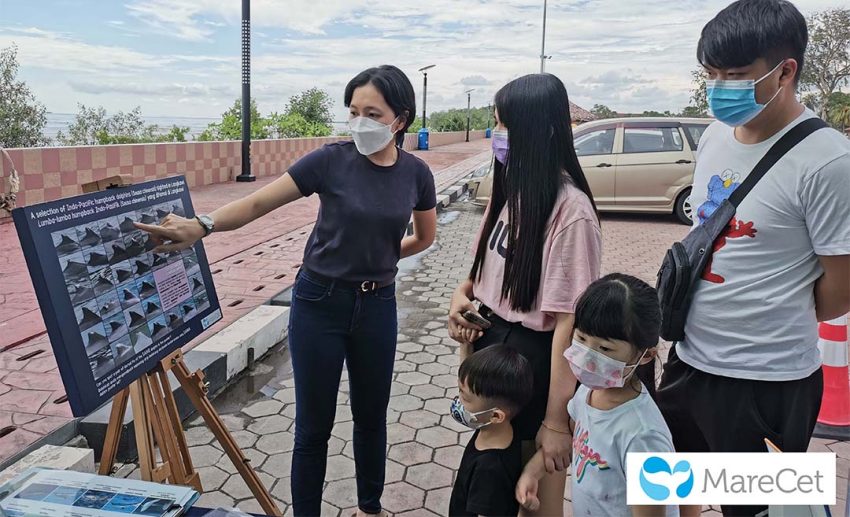 This year, with domestic travel restrictions lifted and new funding from Yayasan Sime Darby, we launched our nationwide tour of Whales On-The-Wheels, which will see us calling into every state and Federal Territory in Peninsular Malaysia throughout 2022 and parts of 2023.
In fact, we just concluded leg one of our tour, where the Whale Truck travelled to Negeri Sembilan, Melaka, Johor Bahru, and West Johor. Our Whales On-The-Wheels exhibition comprises various exhibit items as well as interactive activities related to marine mammals, marine life, and marine conservation that kids and adults alike can partake in. There is also a display of dolphin and porpoise skulls and a marine mammal sound lab!
Our goal is to bring the sea to as many people as possible, and we hope that Whales On-The-Wheels can help increase people's empathy and concern for marine conservation. After all, Malaysia is a maritime country blessed with extensive coastlines and an abundance of marine biodiversity and ecosystems, and it is our civic duty to do our part to protect these finite treasures.
MareCet has a few different marine excursions. Which is your favourite?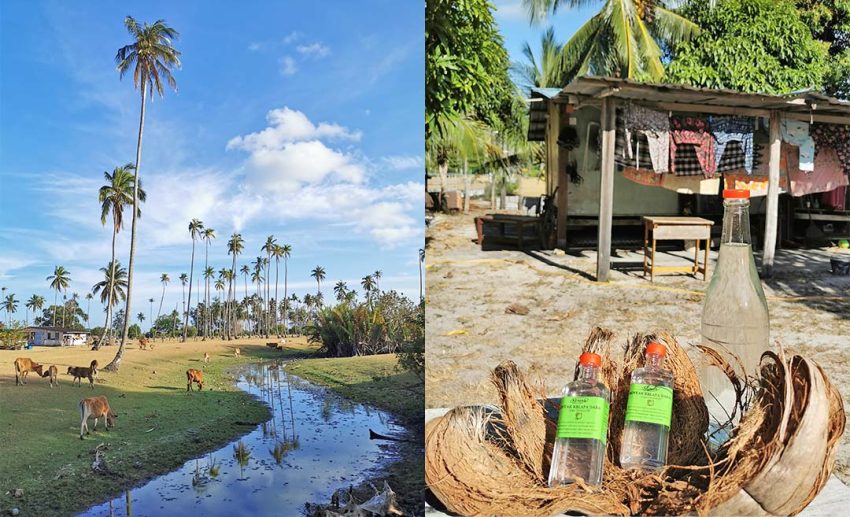 My favourite MareCet marine excursion is the 4D3N trip to Pulau Sibu in Johor. Having studied endangered dugongs in the area since 2014 and spent quite a substantial amount of time on the island itself, the place is special to me.
Pulau Sibu remains an island that is generally much less popular and less visited, yet has a fair bit to offer to the avid traveller seeking something different on a tropical island. For me, the best part during the Pulau Sibu excursion is to be able to show our guests the beauty of the island – her scenic kampung scattered amidst many tall coconut trees, the beautiful views from atop Bukit Pasu, how local virgin coconut oil is made (at a very small scale), and if they are lucky enough, the incredible dugongs.
Where's your favourite place to #CutiCutiMalaysia?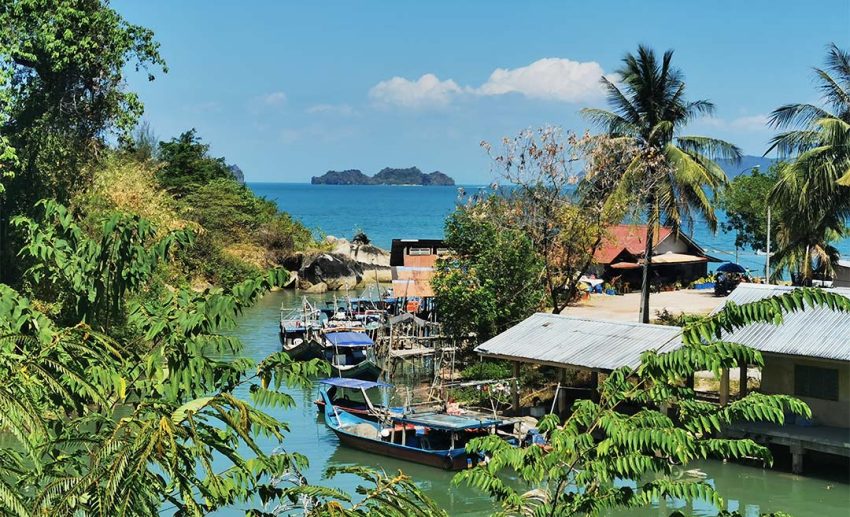 In reality, I don't really #CutiCutiMalaysia – not because I don't want to, but mostly because I work a lot, BUT also because my work does already take me to the parts of Malaysia where I get to see and experience her beauty, where the regular tourist is unlikely to. So, it's really more of #RasaiMalaysia, so to speak.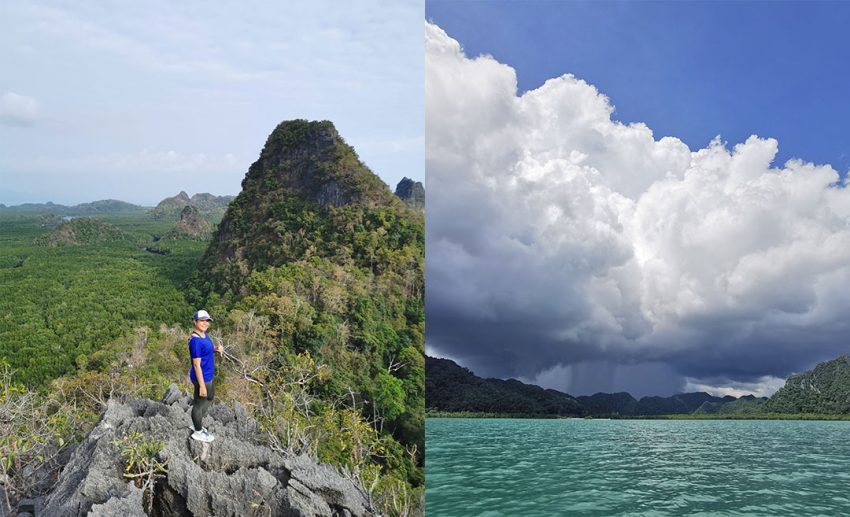 My favourite places so far are the Langkawi Archipelago (beyond the usual tourist areas and duty-free shopping is a marvel of nature, both on land and at sea, shaped by Mother Nature over millions of years), as well as the Sibu-Tinggi Archipelago in Johor (a stronghold for endangered dugongs in Peninsular Malaysia, and where time has more or less stood still, so typical island-style kampung living is still available for the earnest traveller to experience, plus it is so scenic).
Where do you think is the most underrated travel destination?
Perlis! I absolutely love Perlis – her people and especially the beautiful nature that abounds in that small northern state, from the sea to the mountain. Perlis is a paradise for those who love the outdoors and nature.
There is an extensive coastal road that you can slowly drive along and be treated to the gorgeous sun setting behind Langkawi's silhouette, or you can hike up Wang Gunung, all while straddling the Malaysia-Thai border during most of the hike, and when you reach the peak, be treated to breathtaking views of the plains below. You can also go sailing on Timah Tasoh Lake and immerse yourself in the glorious views of the surrounding hills and mountains, and be inspired by the art-like sunset in the area.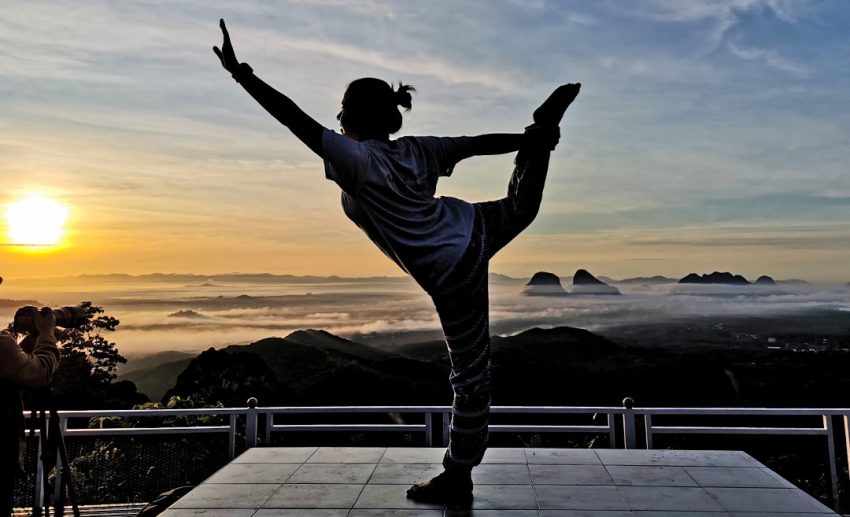 During the paddy harvesting season, indulge your eyes in fields of gold set against mountainous and rustic village backdrops. If you're enthusiastic enough to wake up before day breaks, catching the sunrise at Wang Kelian viewpoint is a must.
Cool and rainy weather the night before means that you'll be treated to a gorgeous sun rising above the cloud carpets that sit at the peaks of the hills scattered in the valley below. Can you see how this paragraph is turning into a travelogue? That's because Perlis has so much to offer if only one took a good look.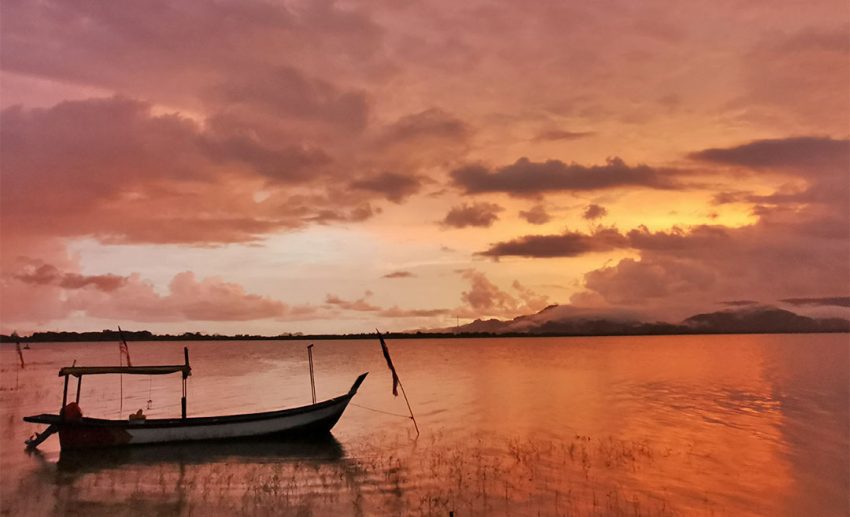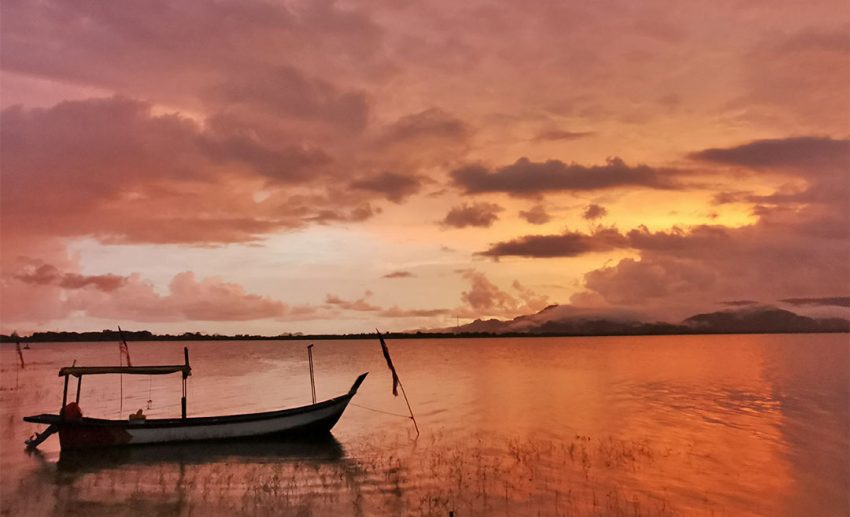 I'll end this part by saying that Perlis is also great for cave explorations (I am still hoping to find that freshwater terrapin in the Wang Burma cave!), rock climbing (check out Bukit Keteri) and wildlife watching (fantastic for spotting the slow loris and stump-tailed macaque aka kentoi – the only place in Malaysia where this species can be found).
How did COVID-19 affect fieldwork, and how did the MareCet team 'travel' virtually?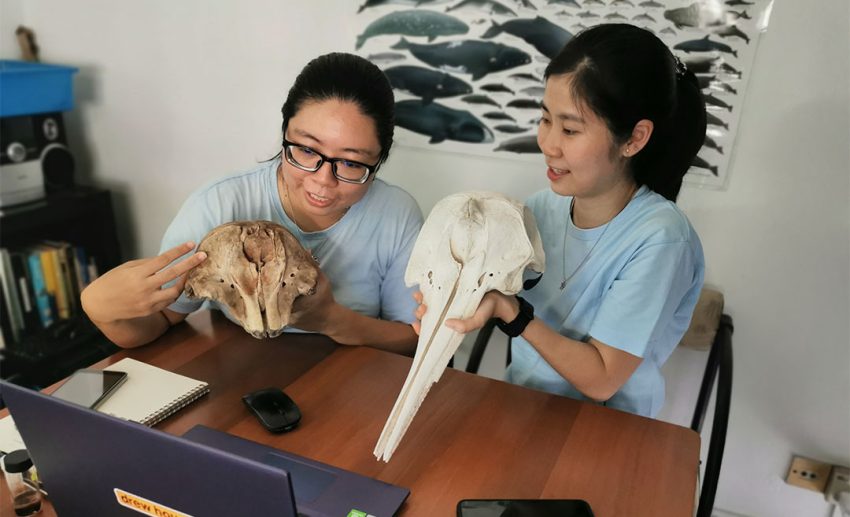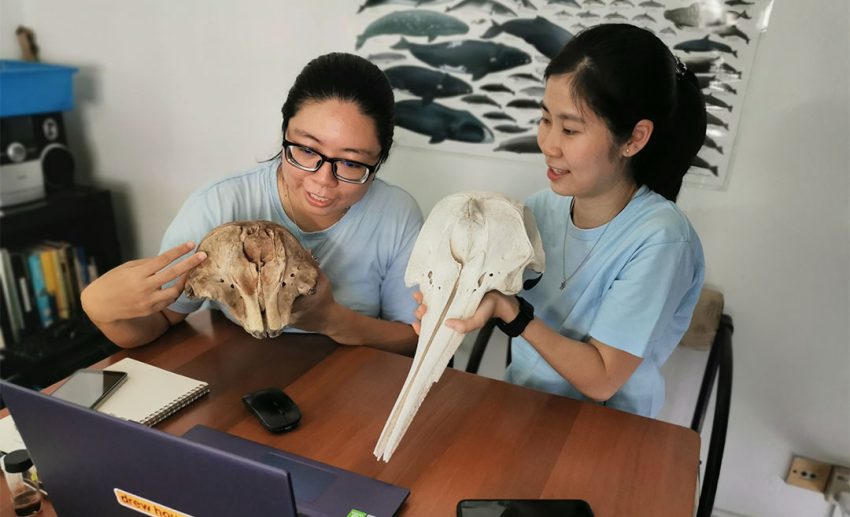 We were grounded. Many rounds of sorry-for-the-delay e-mails had to be sent to our funders because we had no project updates to report per se. Working from home for all those months pushed us to pivot our work to virtual events that either brought our field site onto people's screens or gave them the opportunity to 'travel' around the world digitally.
In early 2021, we launched MareCet's Virtual Dolphin Tour, where people could sign up for a short virtual trip out on the boat with our team to Kuala Sepetang, Perak. Subsequently, after we 'disembark' from the boat, participants are brought into our virtual mini laboratory, where they will learn more about cetacean ecology, listen to dolphin sounds, see what dolphin skulls look like, and partake in a short discussion on marine conservation issues impacting dolphins and other marine life.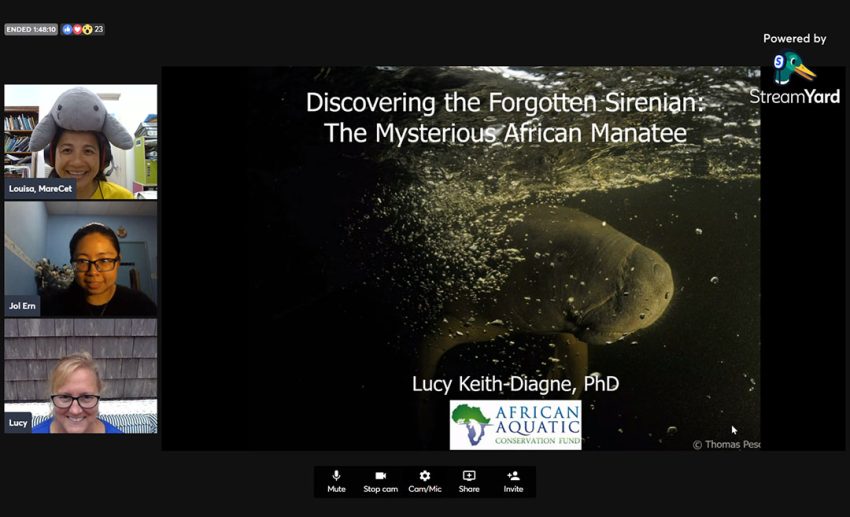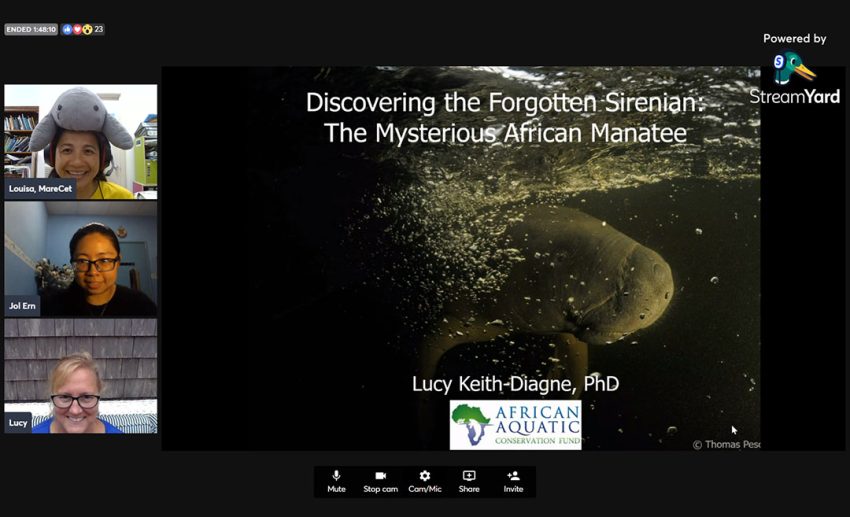 In mid 2021, with no end in sight to the MCOs, we launched our Marine Mammals Around the World from Home lecture series, where, over the course of six months, we 'travelled' to six different locations via Facebook Live to learn about marine mammals in those places being studied by some of our esteemed international colleagues. The lecture series took our viewers to Kalimantan, Indonesia; the Hawai'i Archipelago; Vietnam, the Azores Archipelago; West Africa; and Iceland.
*Images may not be used elsewhere without prior permission from Dr. Louisa Ponnampalam. All images courtesy of Dr. Louisa.